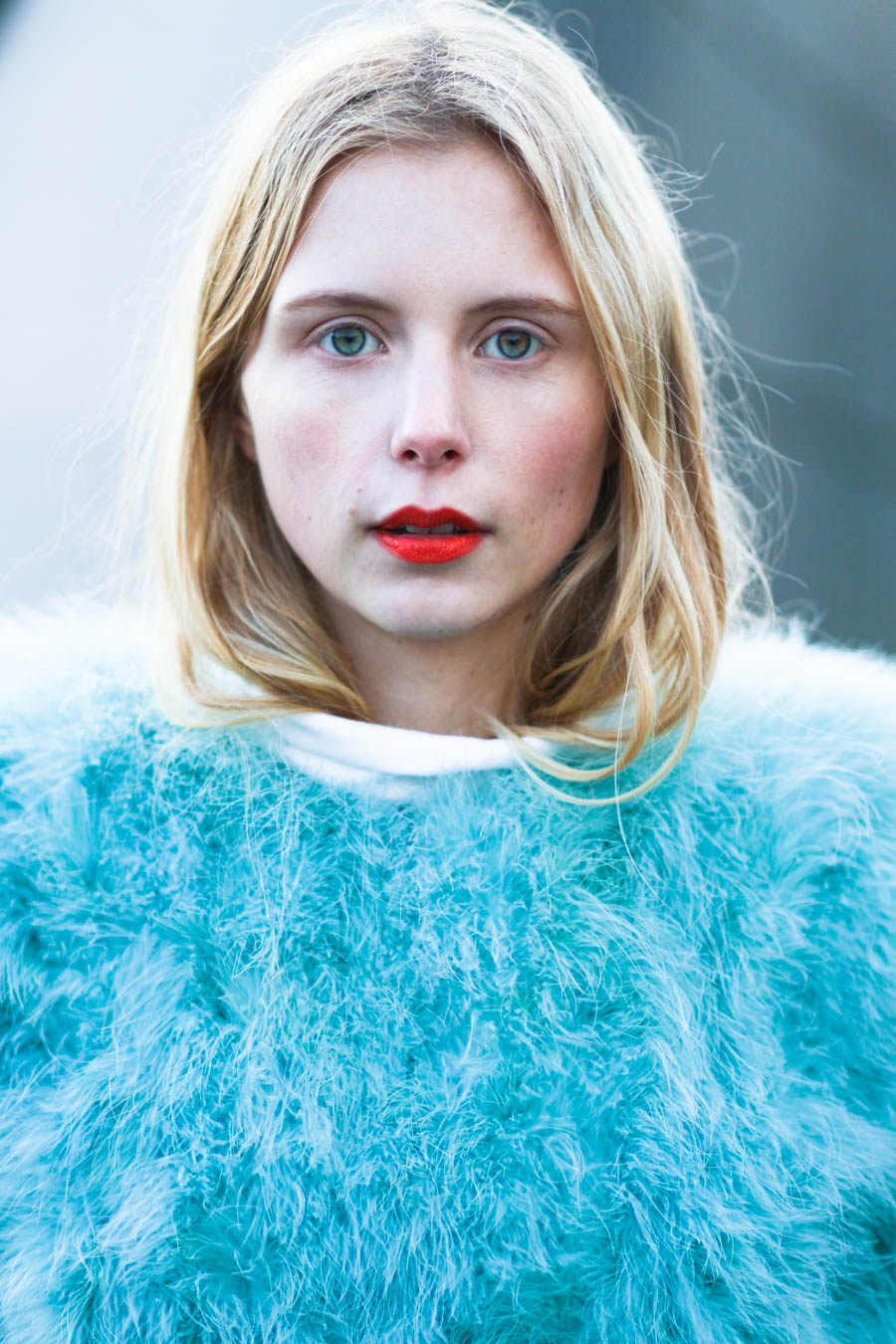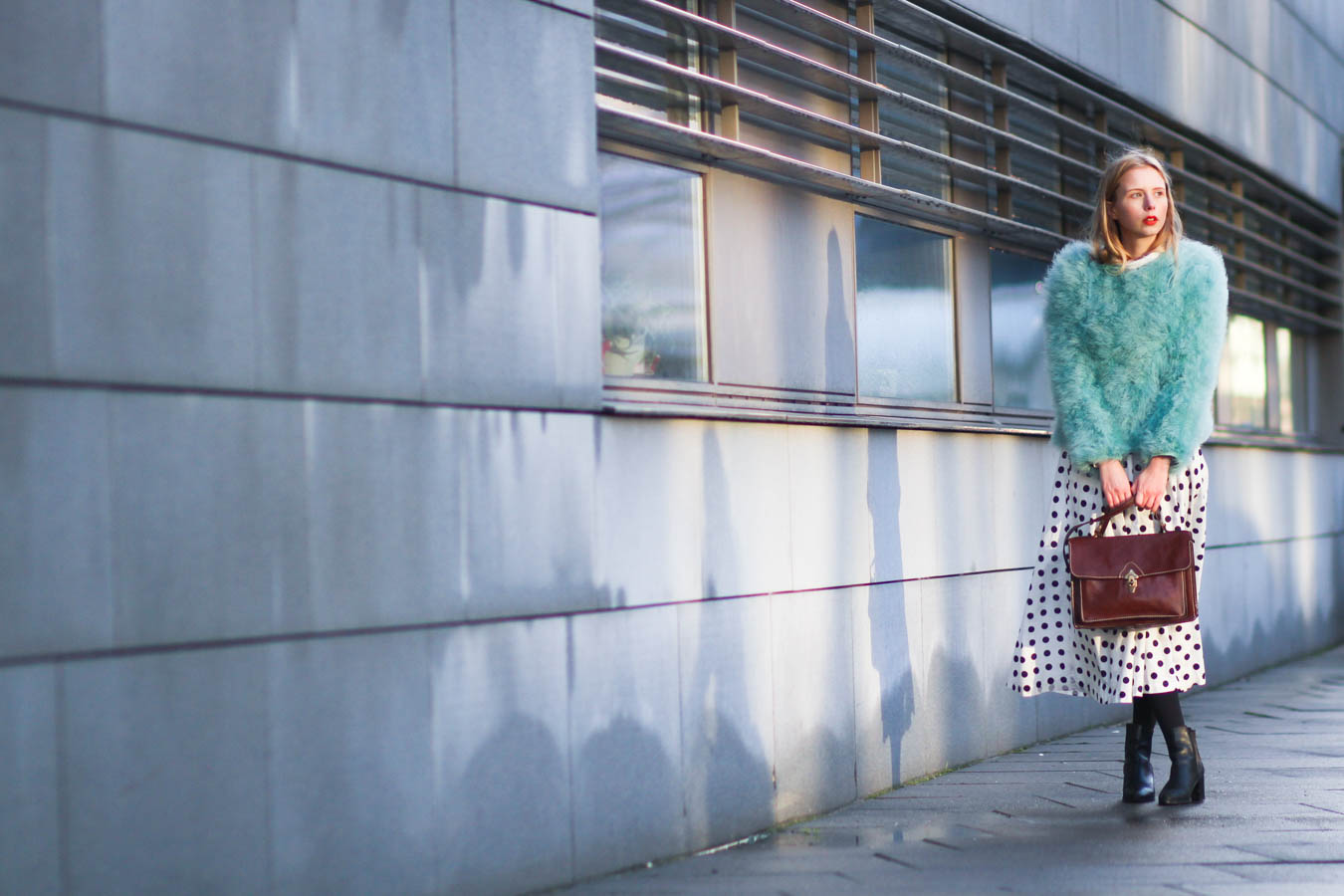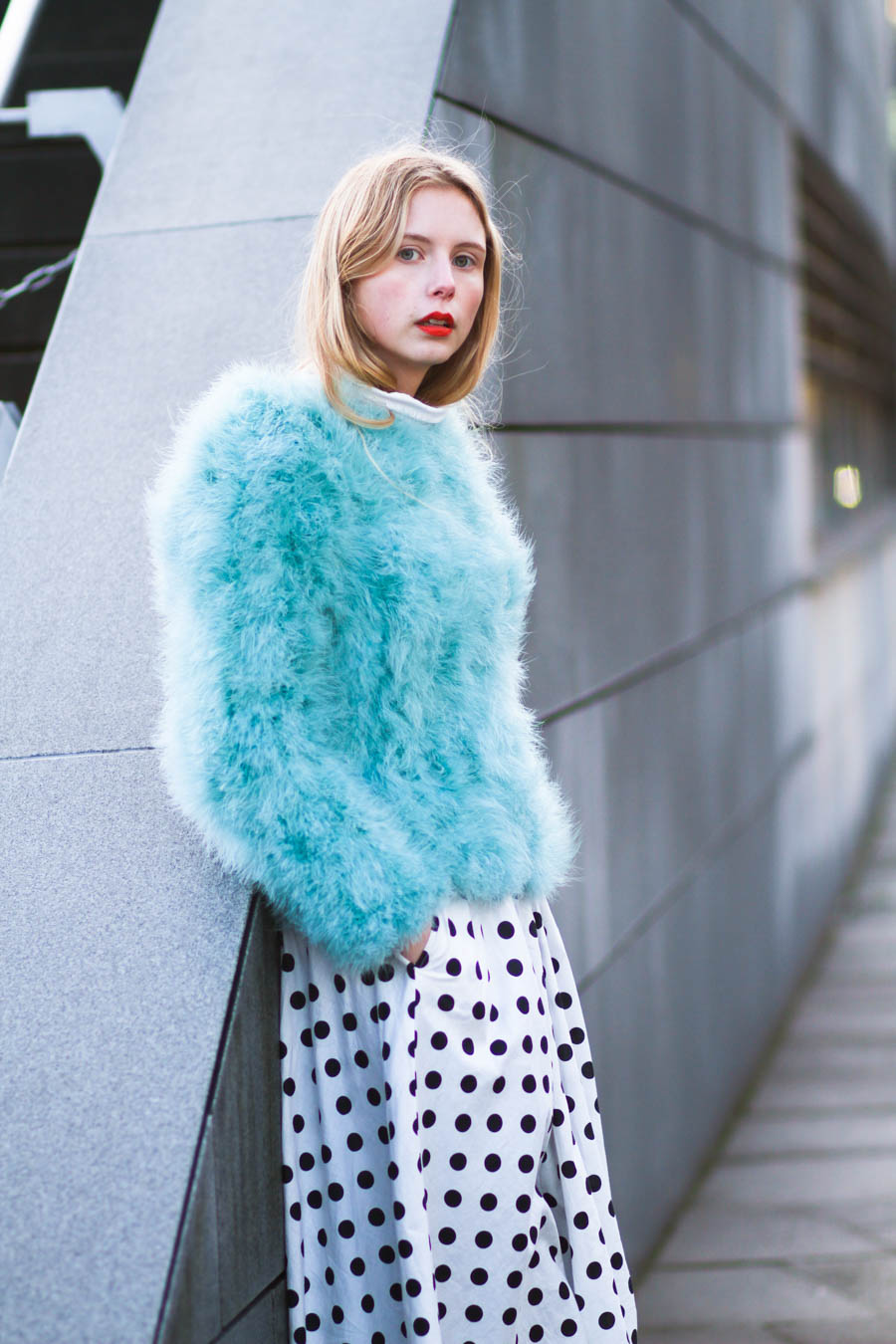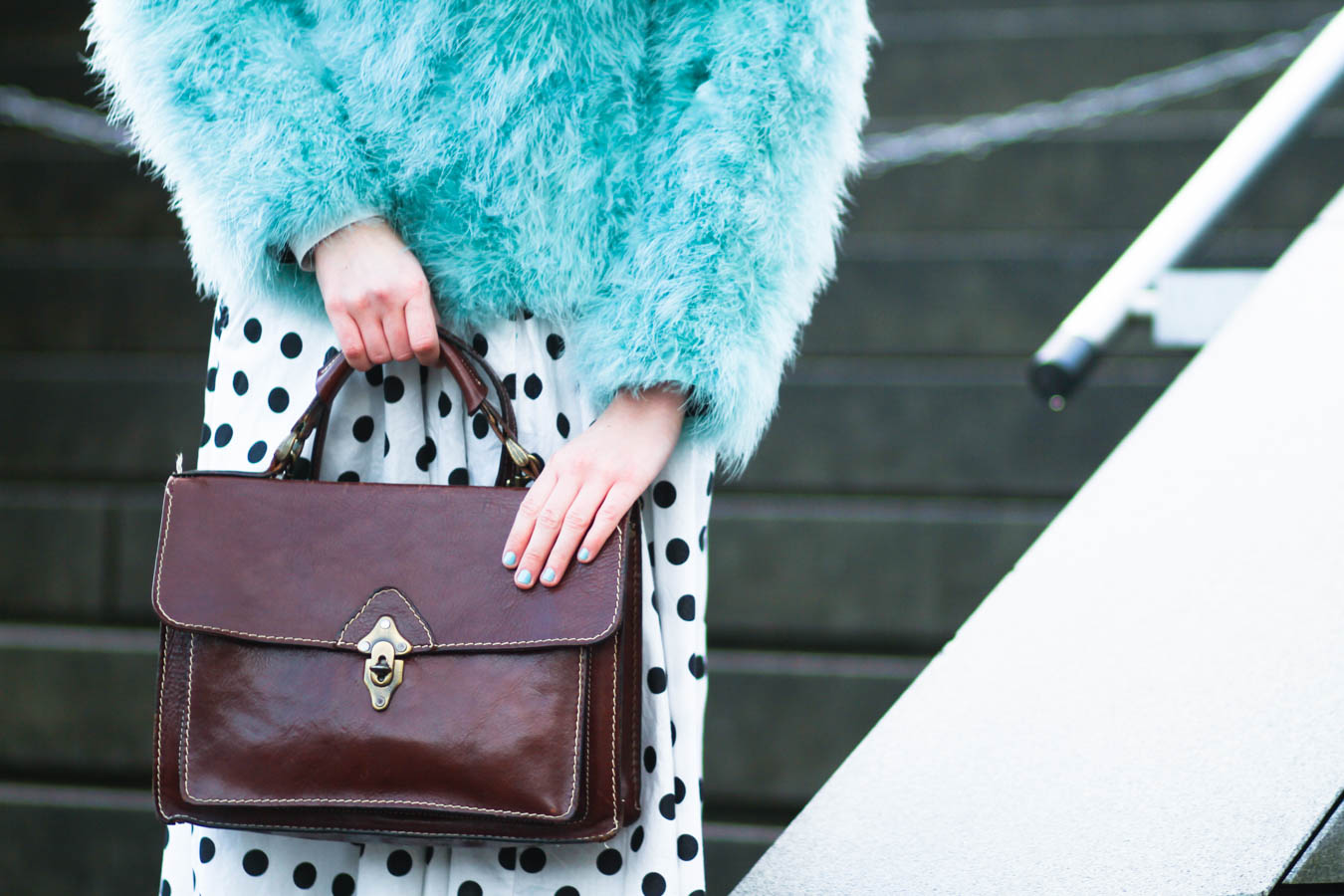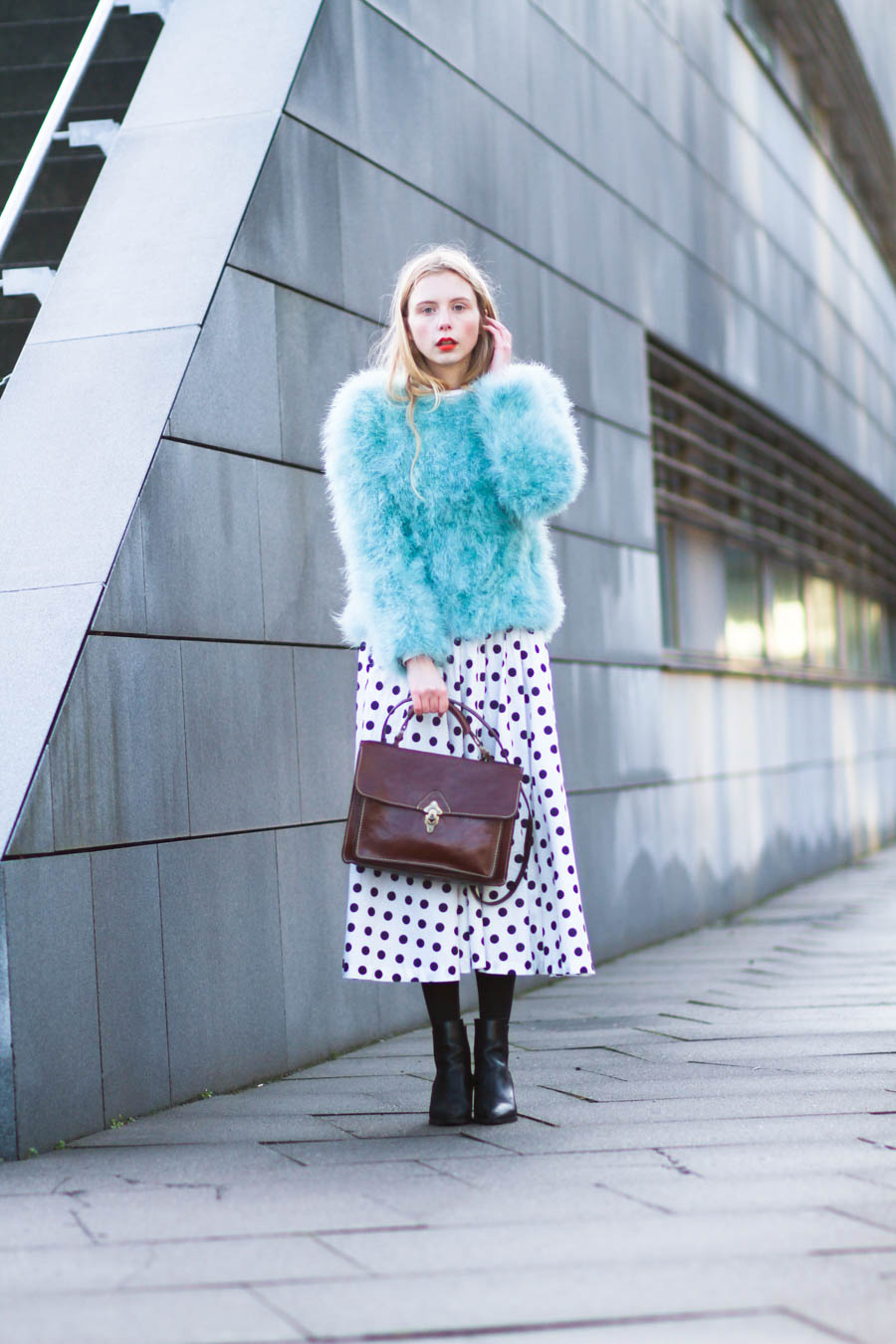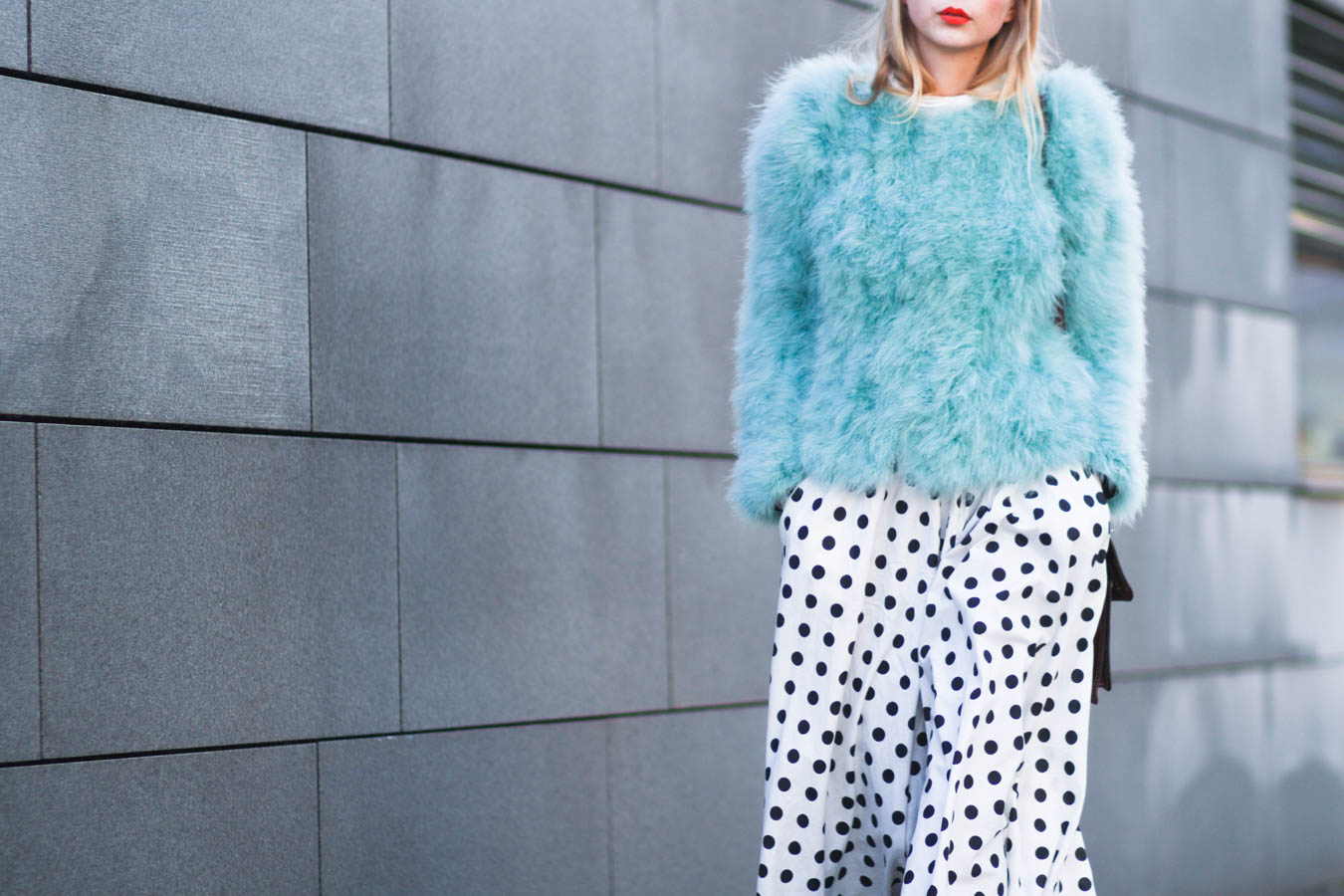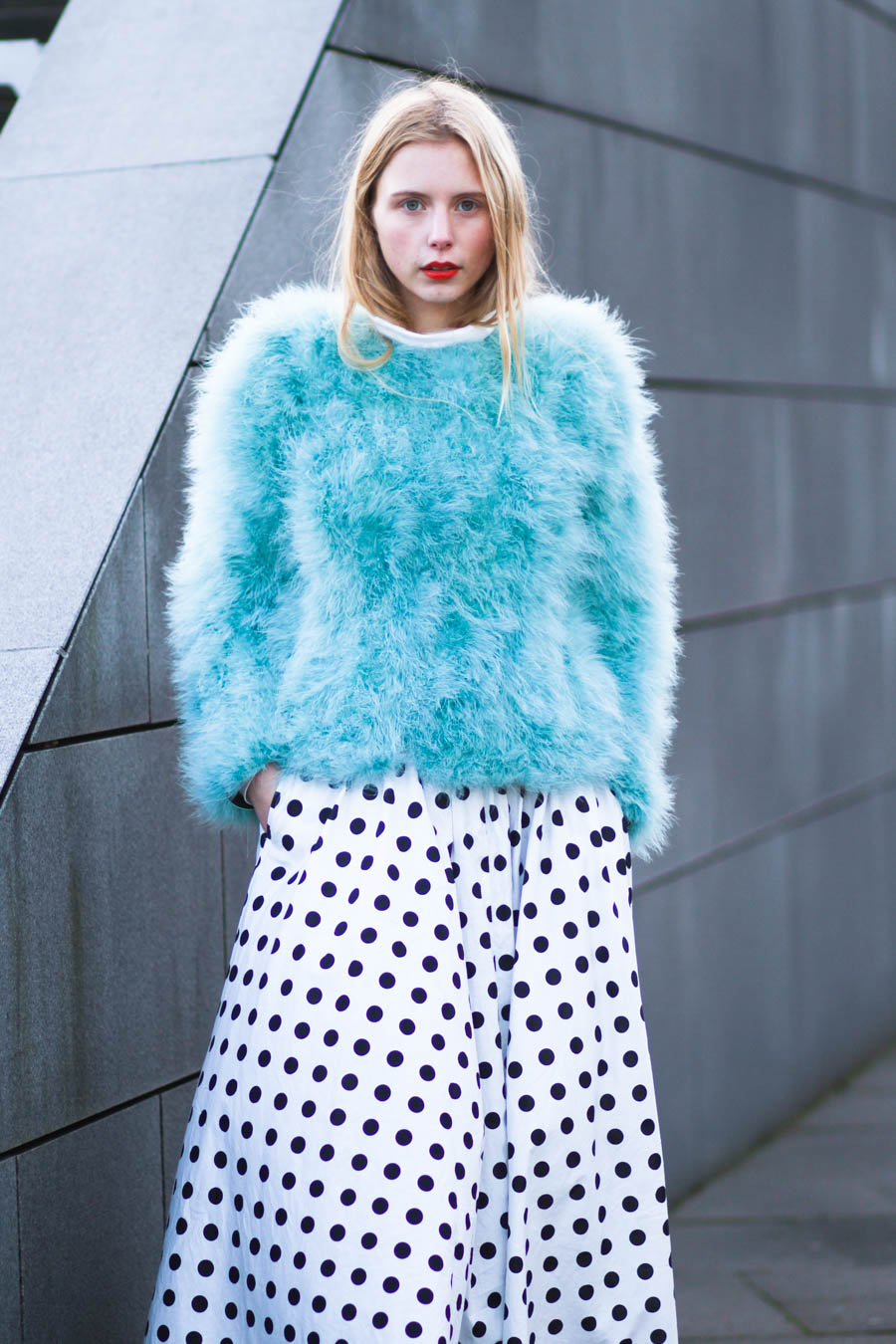 LIPS: KIKO, JACKET: STYLEBUTLER, SKIRT & BAG: SECOND HAND, SHOES: ZARA
I'm just loving my new minty turquoise feather jacket – made from feather from geese that had already been used for food, fyi! I love combining voluminous items and creating this huge silhouette in this outfit was just amazing. You know, the A shape skirt, the squared jacket and the round shape of the hair – a geometric fantasy!
I shot this outfit with my blogger companion, Stine Mo, on a weird Friday in December. The reason it was a weird – or at least unusual – one, is because I didn't just have one camera on me that day. All day, a small team with a giant video camera followed me from I got up in the morning until evening – yup, just call me a TV star! 
I can't tell you anymore about it at this point, so you'll have to wait. But it's exciting. And I'm excited to tell you about it. And  I'm excited to see it myself!
How do you like my voluminous look?
[show_shopthepost_widget id="1298491″]