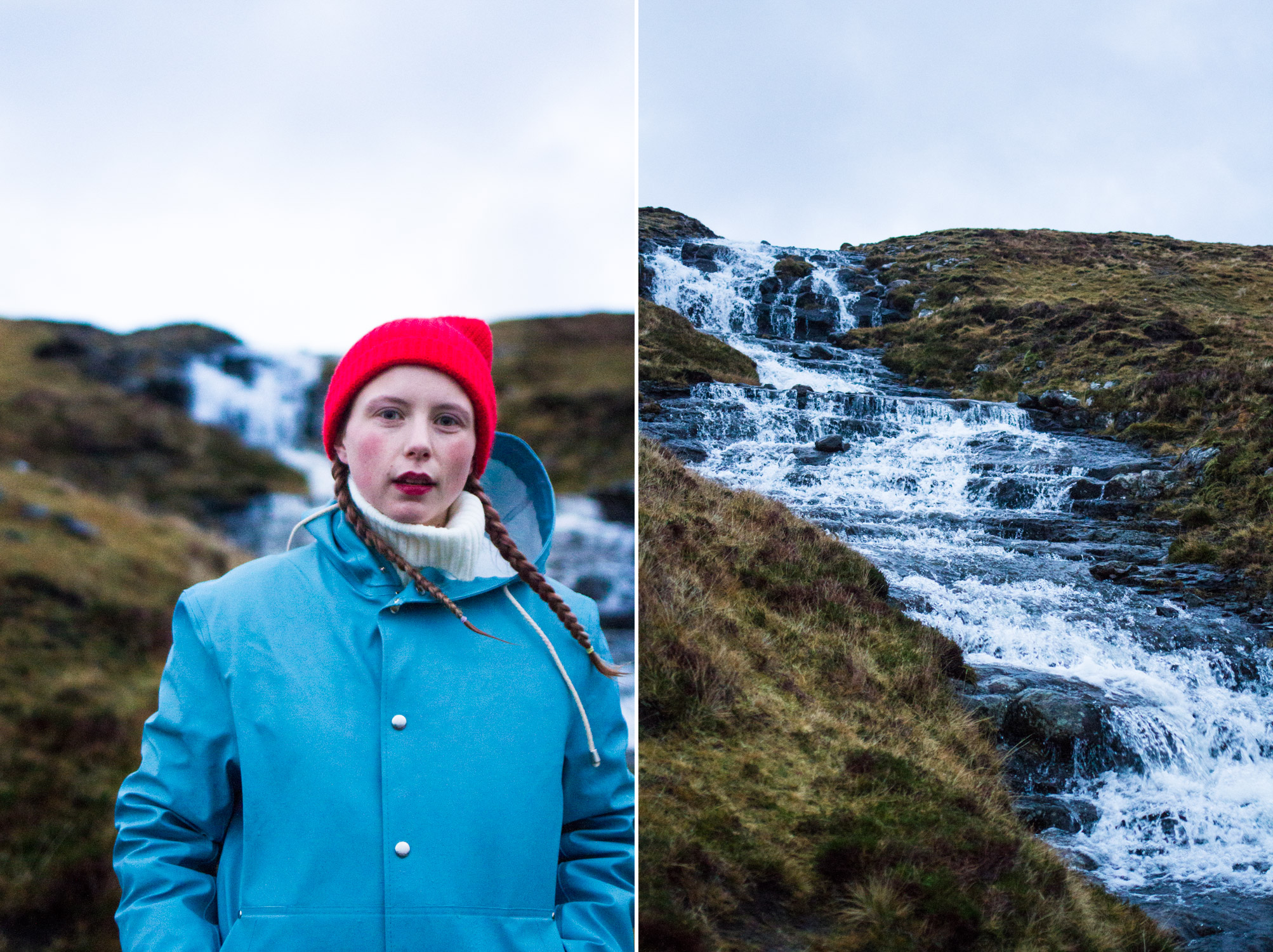 this post contains affiliate links which are all marked with a *
HAT: borrowed from ENVII, JUMPER: SECOND HAND(similar here*), JACKET: borrowed from STUTTERHEIM(similar here*)
Maybe it's been three and a half days since I last sat here in my room, three and a half days spent in the Faroe Islands, but I feel like it's been longer. The trip was great. Getting away to a tiny country with small towns, breath taking nature and a wind that literally can blow you away, blew that everyday feeling out of my head and body for a while. Great!
I went on this trip as a work trip: with the purpose of creating some content for the blog, that I wouldn't be able to make here at home, assisted by my photog and sweet friend Kat. We did photos for a small city guide to Tórshavn, loads of video material for a small mood video and tons of warm outfits for winter. Prepare for some beautiful content coming up!
Aside from shooting one outfit after the other, working and walking around towns, we went on a gorgeous, but quite hard, hike along a great lake near the town of Midvagur. the wind was at at least 15 meters per second and a couple of hail storms blew by us feeling like needles to our faces once in a while. It was still gorgeous, though. All those small waterfalls that crossed the walking path down the mountain towards the lake and the view of the lake emptying out into the atlantic ocean in the horizon. Amazeballs.
I'll definitely be going there again, though in a more summery month than November(the locals were like: a trip to the Faroe Islands in November? What are you thinking?)
Have you been there?