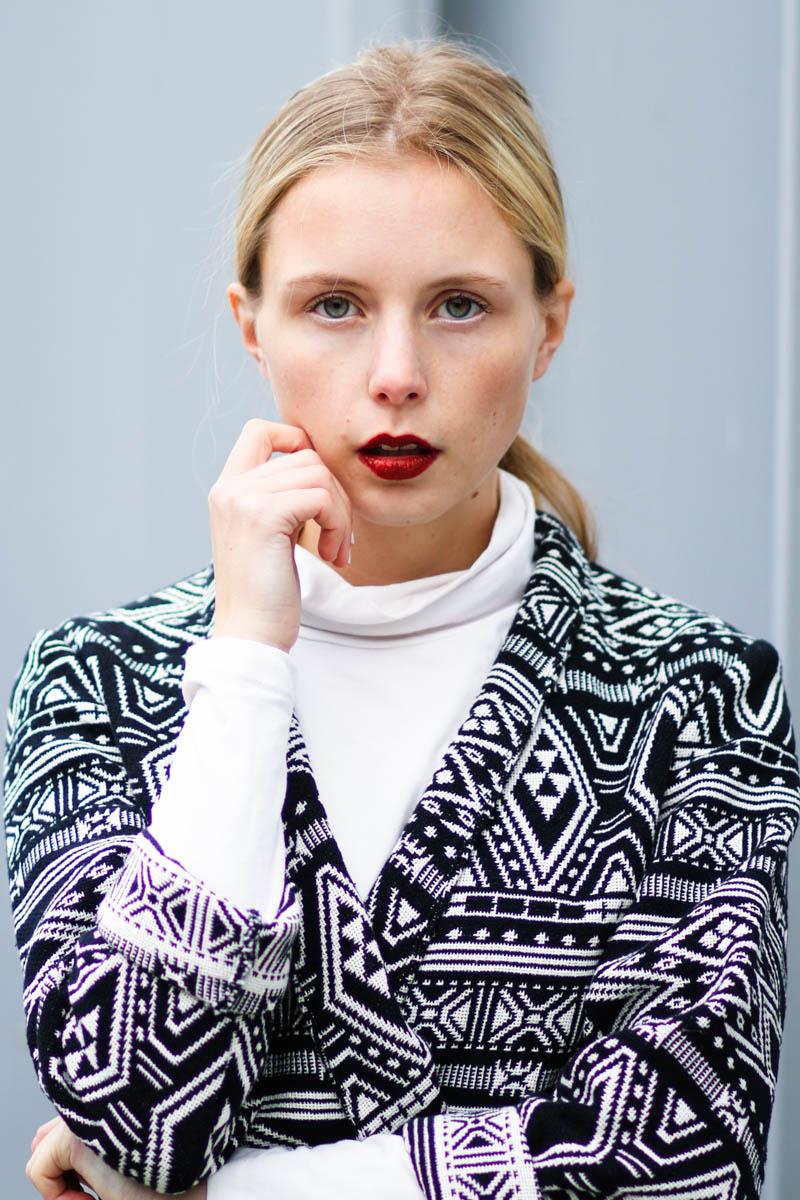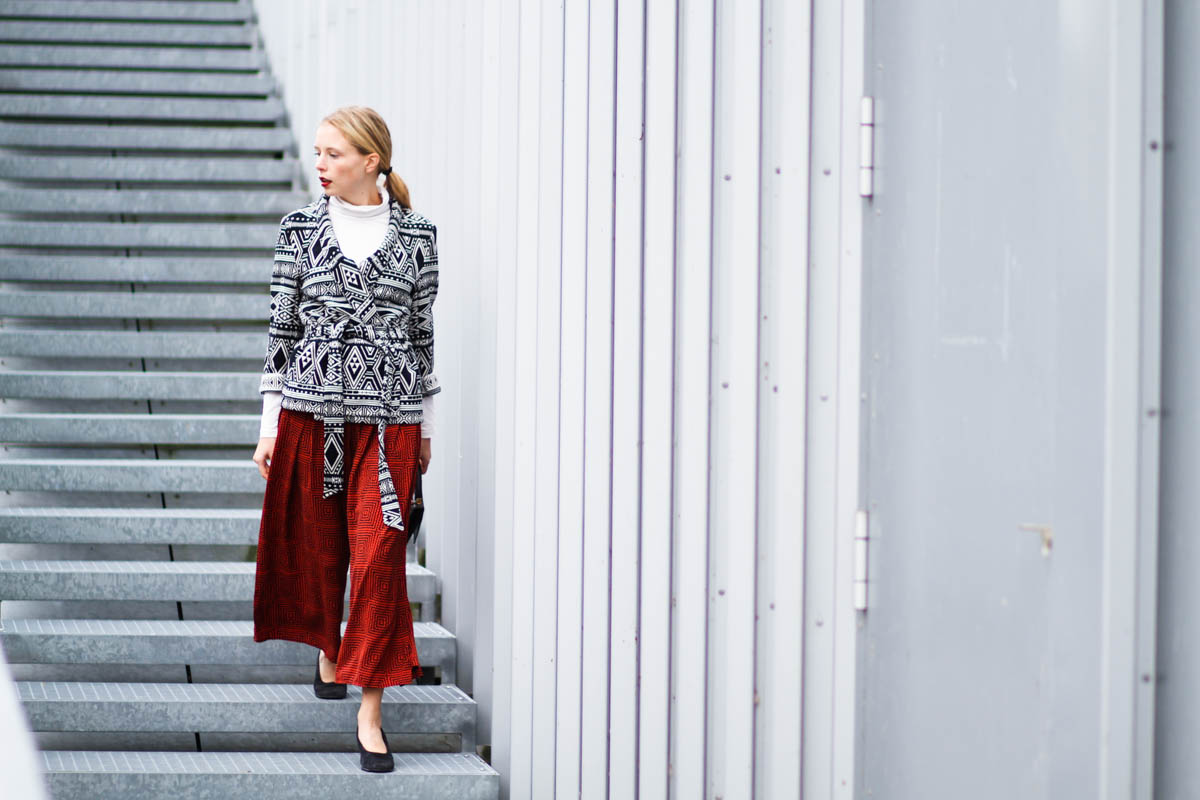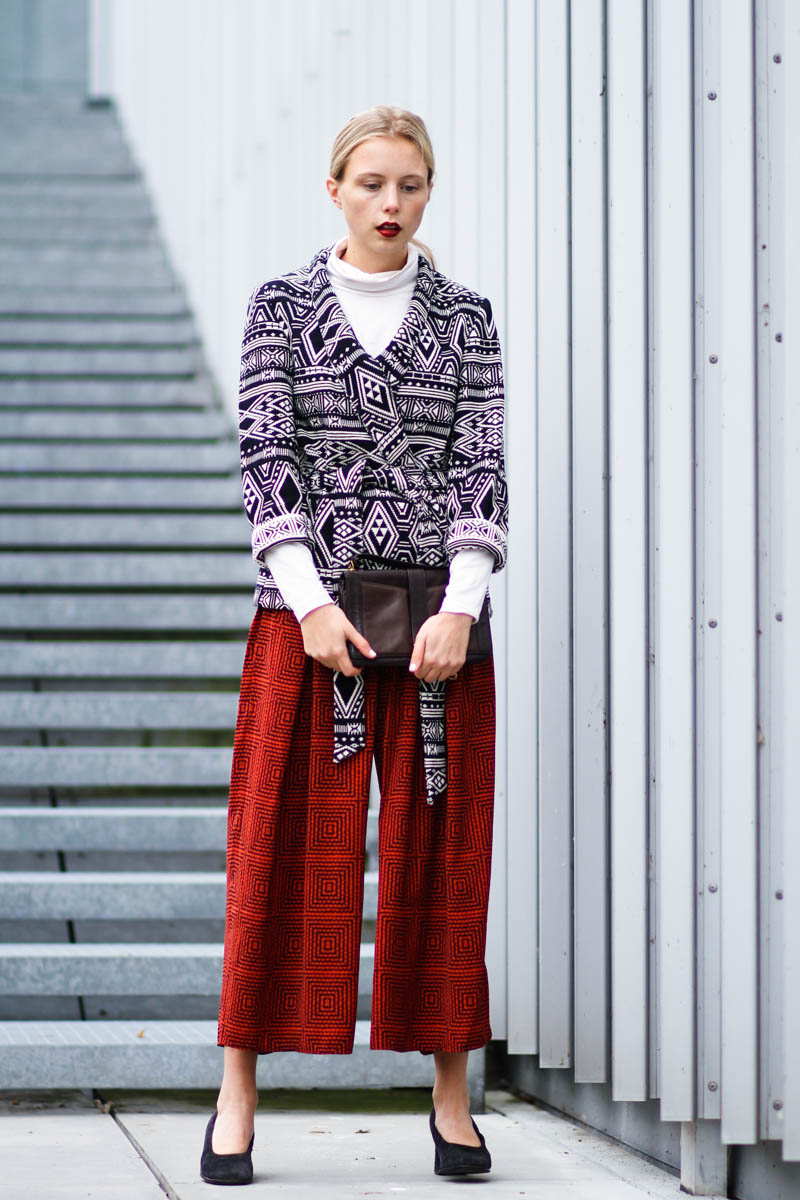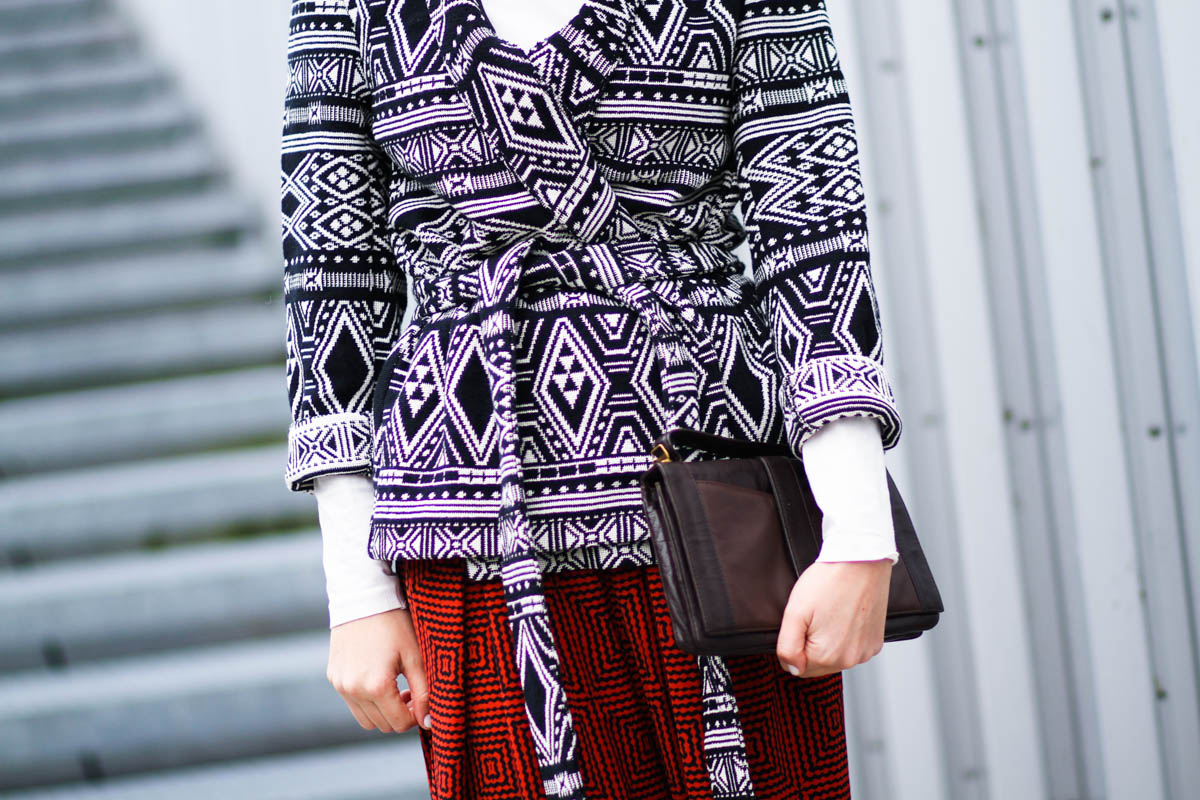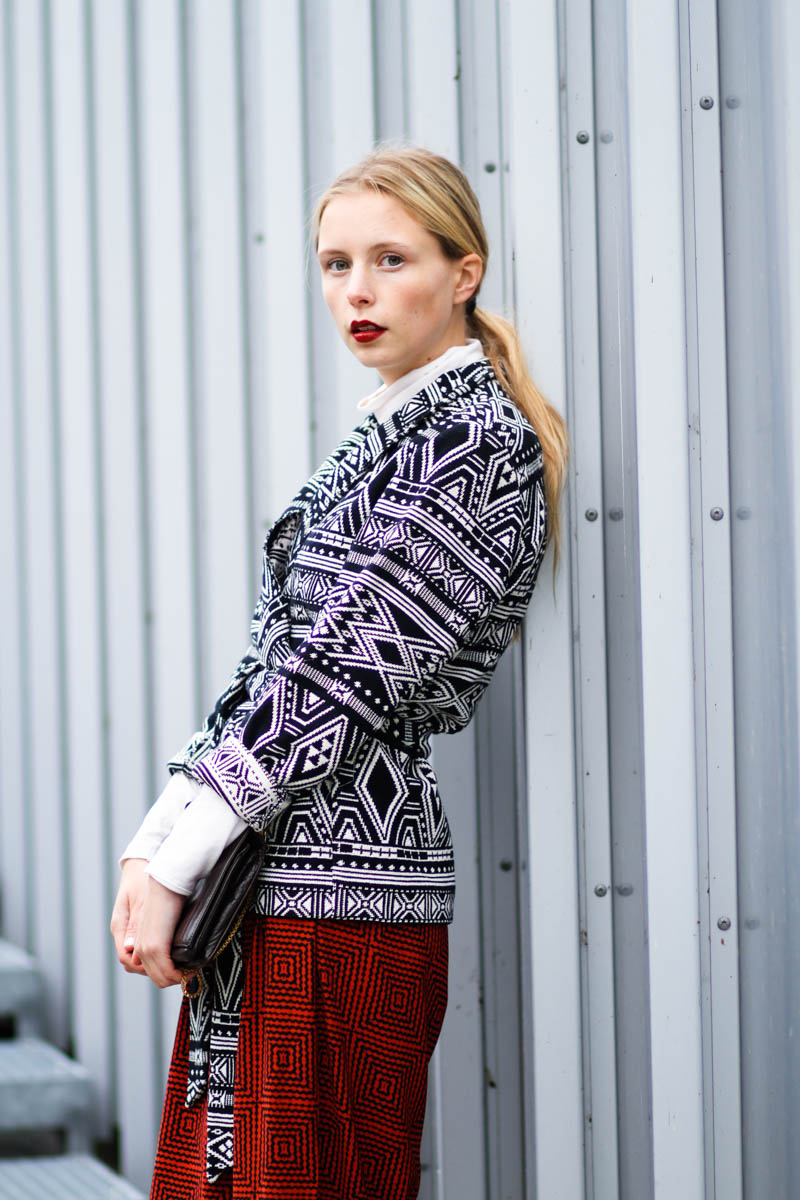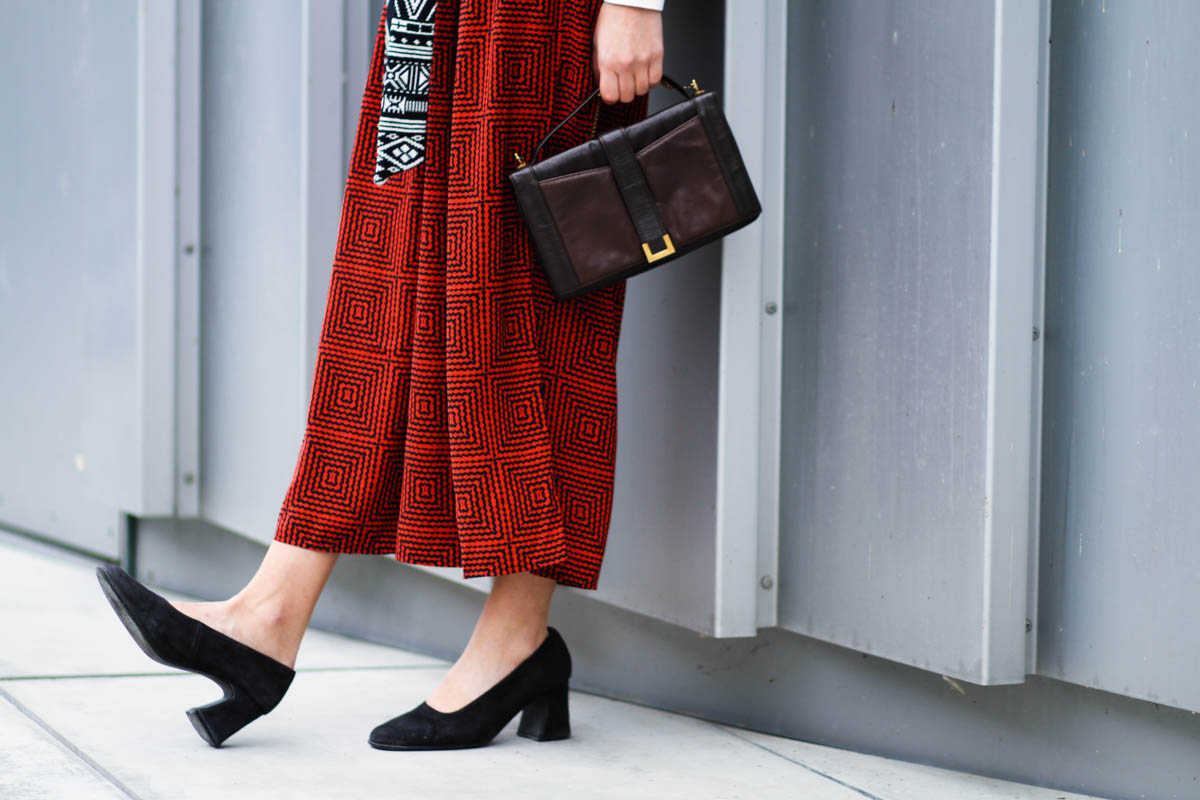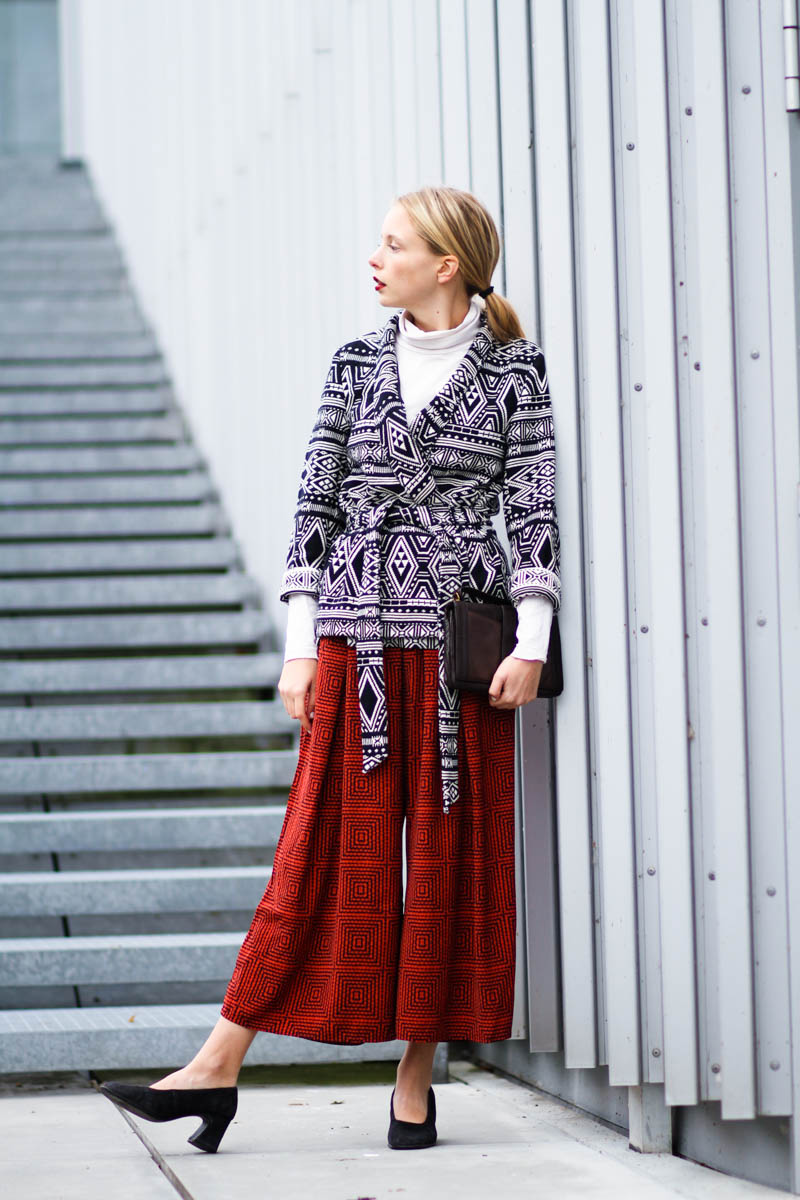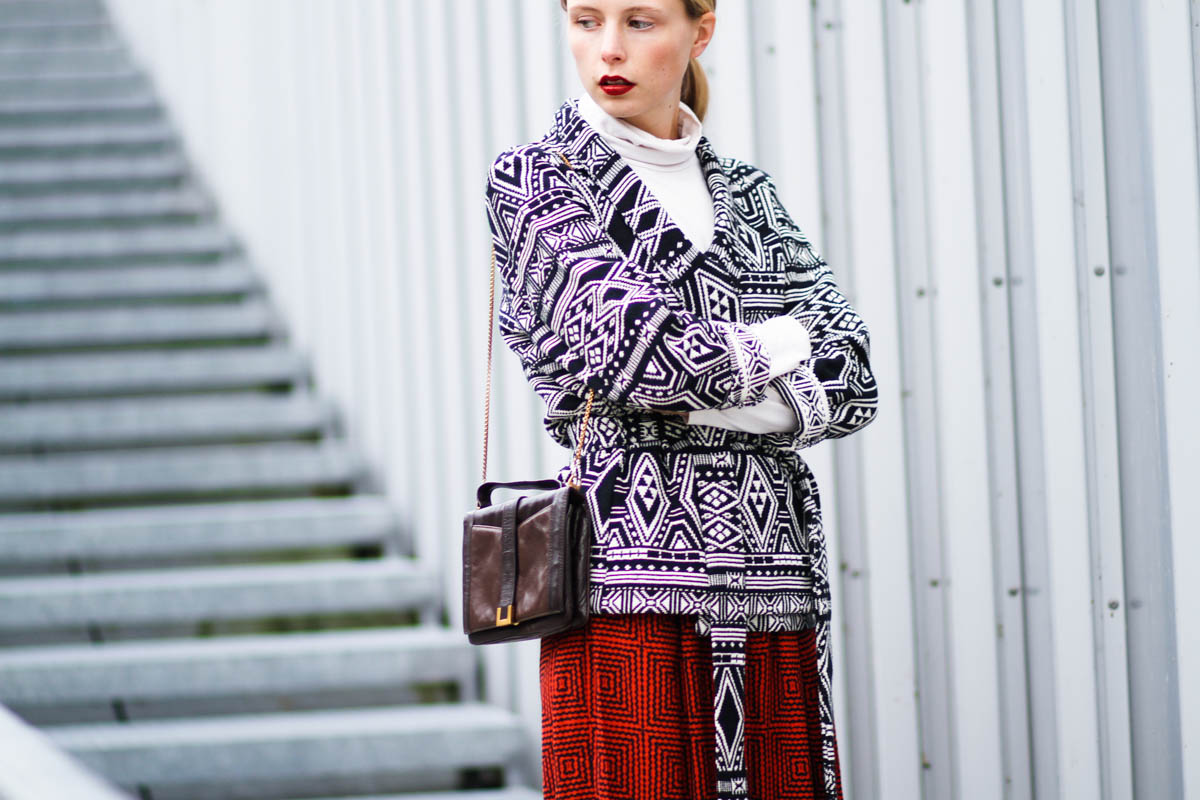 LIPS: MAC dubonnet, JACKET & CULOTTES: H&M CONSCIOUS, TURTLE NECK, BAG & SHOES: SECOND HAND
We'll be starting off my sustainable outfits with a look that I really like – ladylike and printed! I had mixed second hand items with H&M Conscious items, H&M's sustainably produced like. I'll tell you more about that later in the sustainability festival.
I love the print mix in this outfit – I didn't think about it when I put this outfit together. I didn't see the trousers as a printed item, I'd only thought of them as being red. But their geometric print went so nicely with the aztec printed jacket! I thought about wearing the jacket with a big, flowy A-line skirt, which would have made the nicest, feminine silhouette. I'll do that some other time.
How do you like my sustainable, ladylike look?