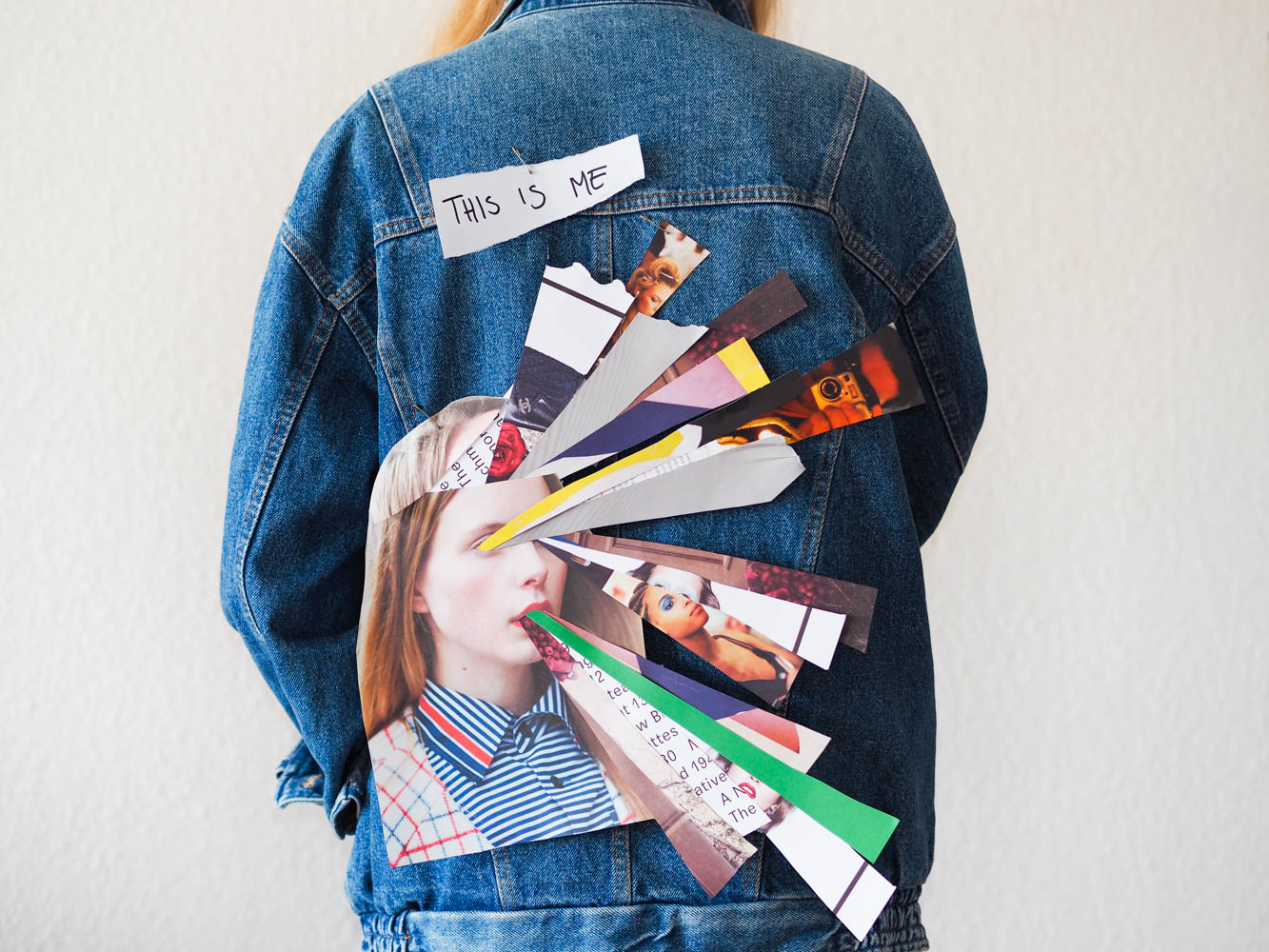 A lot op people have asked me about how I applied to the bachelor course that I'm on, Visual Communication on Malmö Högskola. So I decided to post most of it here on the blog, showing you what got me into my dream education.
The instructions for the application was to tell a story about yourself and why you wanted to take this course in either photo, drawing or video. I, of course, chose photography! At fist my idea was collage, since I feel like that's my strength, but since you had to submit photographs, I had to figure out a way to get to do collage in a picture. At first I was thinking of a flat-lay collage on my desk with both paper and other kinds of objects, which would then be photographed from above. But after having roamed around on pinterest for a while, I discovered the idea of working with collages on clothes. You know, like patches on a denim jacket!
I did collages for each theme I wanted to "talk" about and then patched them onto the jacket with pins. I photographed it on my Olympus with a self timer.
I was told my application was in top 10 of the class, so I'm quite excited about that!
What do you think of my pics?