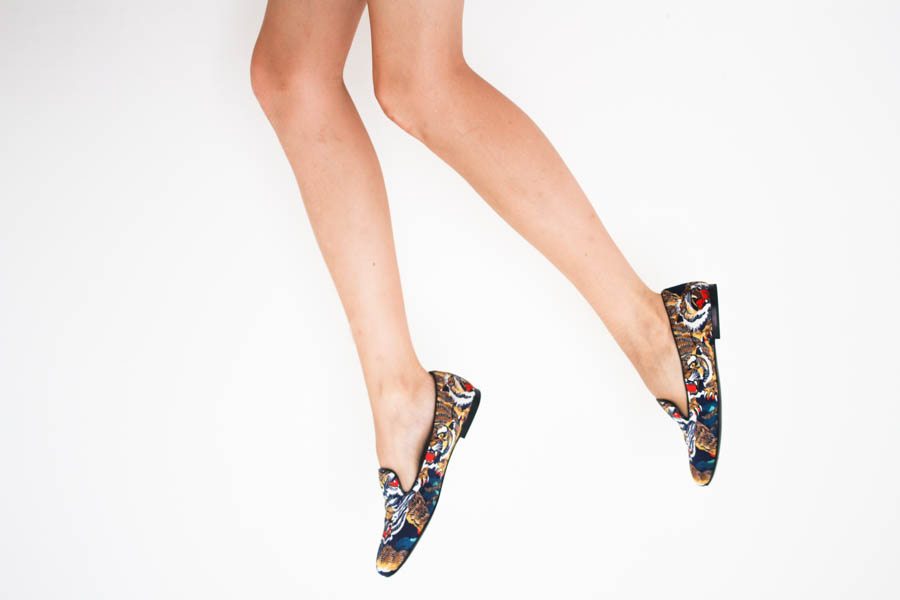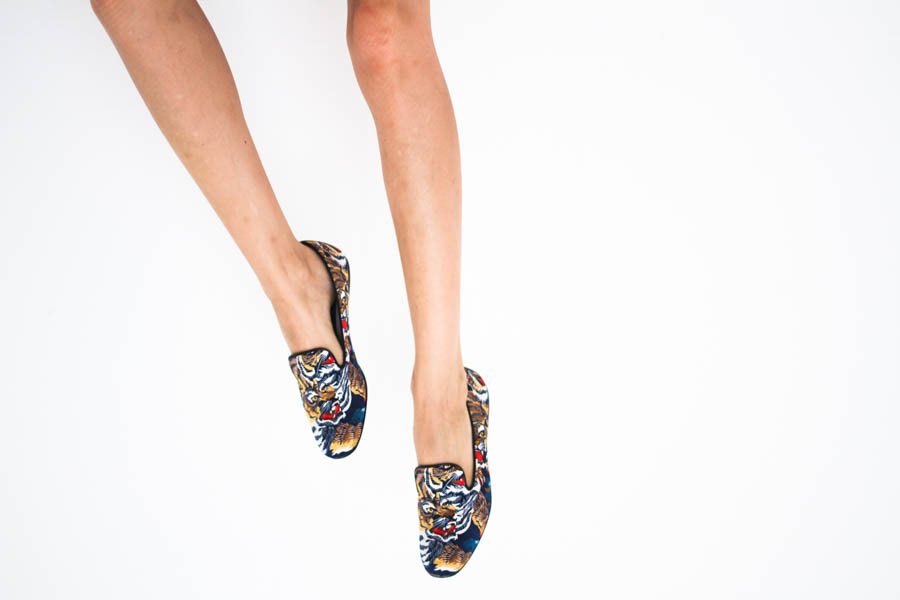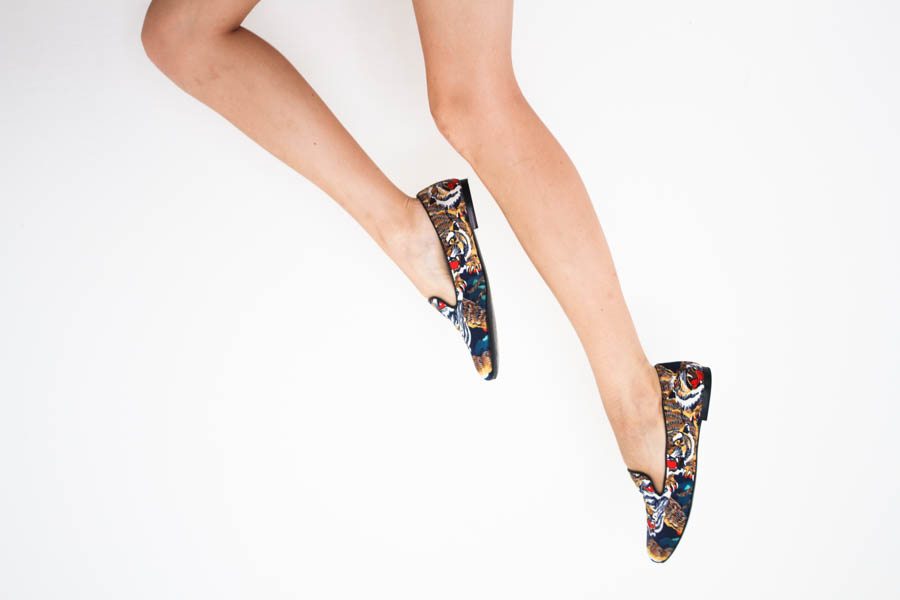 Recently I did something a bit outside of my comfort zone. It is a wonderful thing, but I still have to get used to it.
I have gotten myself a pair of wonderful slippers that aren't black. Yep, you might've noticed that my entire shoe wardrobe is black – my comfort zone when it comes to footwear, since my wardrobe is so colorful. But now something had to happen! I tested myself and Sarenza.dk were nice to help me with offering me something from their webshop.
My choice was these sweet Kenzo silk slippers with the most wonderful tiger print – I could spend all day looking at that gorgeous print!
But here's the challenge: With what do I style them? How do I add these colorful, printed shoes to my colorful, printed wardrobe? I'm excited to see what I'll do to make them work with the stuff I've got – I bert I'll figure something out!
How would you style them?
SHOP KENZO SHOES