Now, I don't really do a lot of shopping, and I don't feel like telling you to go shop amok all kinds of silly impuls buys.. But if you are going to dive into the sale oceans of Black Friday and the Cyber Weekend, here are some tips on how you can make buys that aren't just impulsive ones, but which are responsible and will last in your wardrobe. Or, well, this is from my perspective on things that would last in my wardrobe, then you can interpret them to fit your style!
My rule is, though, if you'd never buy it on it's original price, consider it reeeeaaaally hard before buying it on sale. Or just don't do it.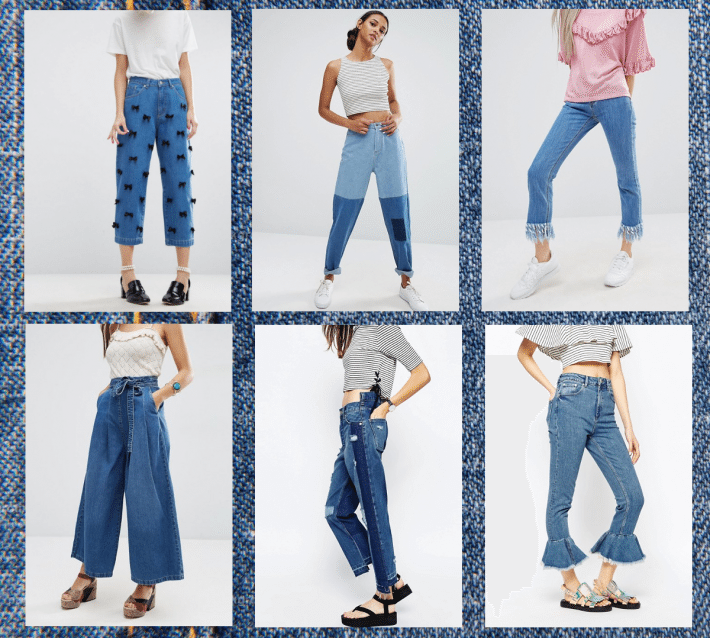 bow jeans, knee patch jeans, fringe jeans, wide jeans, deconstructed jeans, frill bottom jeans
A CLASSIC – GOOD JEANS
I've gotten more and more into jeans the last couple of years. Once I'd never put on a pair, but now I'm quite hooked on this denim fave. And these kinds of classics like jeans, which you know you'll use a lot and keep in you wardrobe for years, are a good buy when getting into the sales. If I got the jeans above, I'm sure they'd last for years in my wardrobe and right now I'm really thinking of breaking my years long webshopping strike to get those wide paperbag waist jeans. 
[show_shopthepost_widget id="2163308″]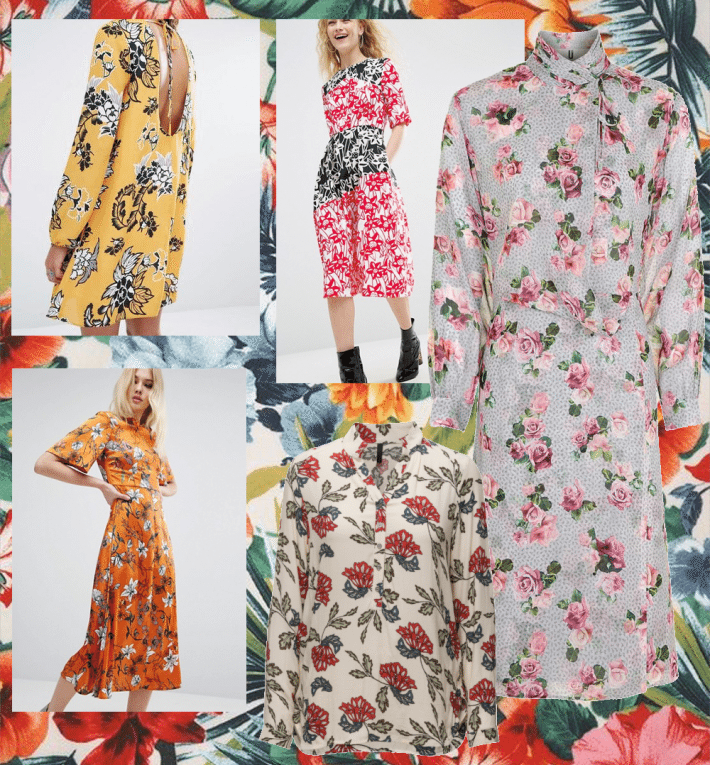 yellow dress, black/white/red dress, orange dress, shirt, grey/pink dress
A CLASSIC – TRENDS THAT NEVER GO OUT OF STYLE 
Multiple times during my trend analyses on the blog, I've been preaching that floral prints never will go out of style. And I truly do still believe that. Nature is such a classic motif and will last in your wardrobe for years, if you like nature print, that is. So are you a sucker for trends, go after one of those classics that'll always be in style!
[show_shopthepost_widget id="2163284″]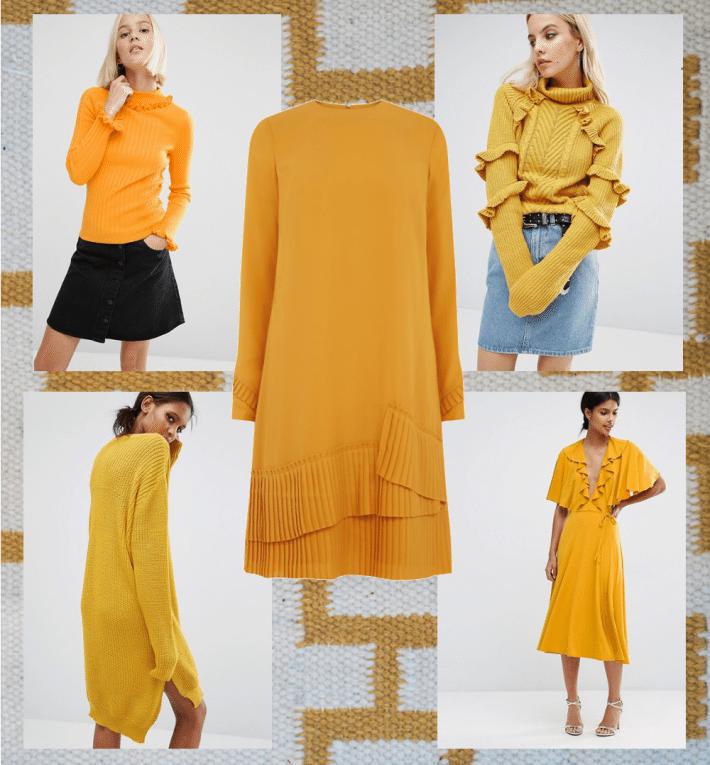 frill jumper, frill knit jumper, pleat dress, knit dress, v-neck dress
A CLASSIC – IN YOUR WARDROBE 
I love yellow. And I'm sure that love will never end. So I did this little yellow collage to illustrate that making a responsible sale buy during the sale craze, it's a good idea to look at your wardrobe now and figure out what you love to wear. If you, like me, love yellow or if silk shirts are your wardrobe classic, shop with that in mind. Then you'll be sure to keep that item for much longer!
[show_shopthepost_widget id="2163323″]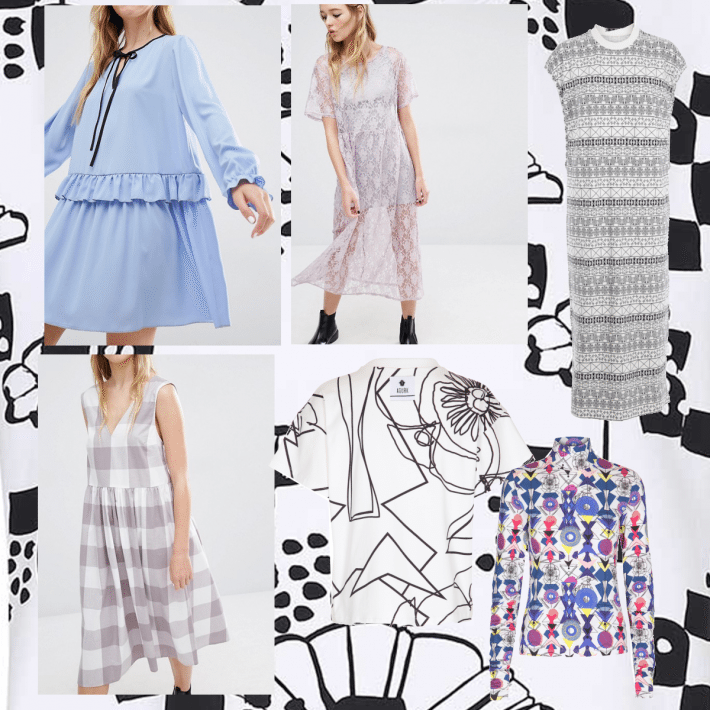 blue dress, sheer dress, checkered dress, t-shirt, roll neck jumper, print dress
THE SUSTAINABLE CHOICE
If you really can't keep from doing impulse buys this weekend, try to go to places that help you shop responsibly. Asks has their Eco Edit and Agurk, who make GOTS certified organic cotton styles has a sale today. So the possibilities to shop recycled or organic materials are definitely there during this weekends sale – keep that in mind!
[show_shopthepost_widget id="2163363″]
Do you plan on shopping on black friday? And what do you plan to buy?
Pssstt… As my sidebar says, the posts on my blog contain affiliate links. This means that if you buy something from a website after getting there through one of my links, I get a little commission – no matter if you buy what I linked to or not. It doesn't cost you anything but what you'd be paying for your product anyway, but it really helps me with my economy!