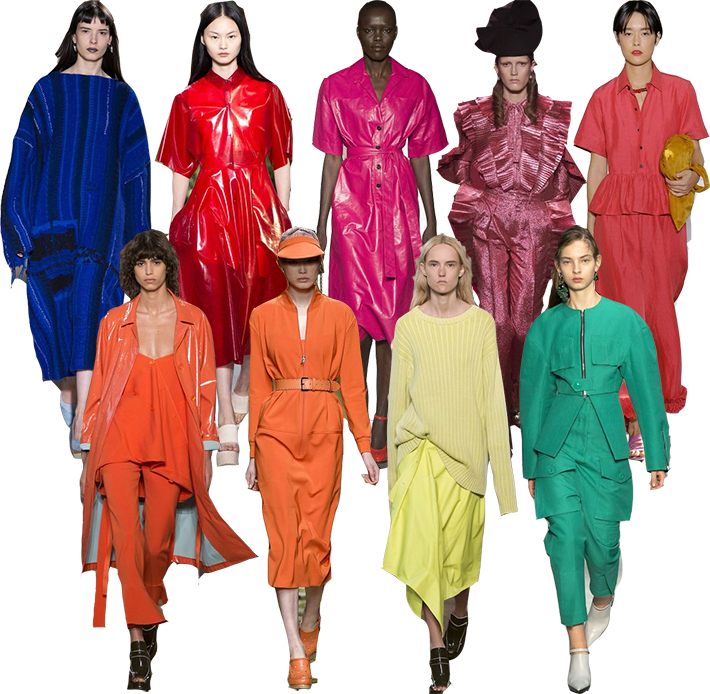 BLOCK COLORS
Color blocking? Nope! Blocked colors! During the SS17 shows tons of one colors outfits walked down the runways and put this new trend on the map. Just as I did in my teenage years, it's time to choose only one color and go for it all the way! The easy way is a one color dress, but I really like the more combined outfits. A yellow skirt with a yellow jumper or a peach peplum top and peach wide trousers. I'll definitely go for this trend again!
Want a guide on how to wear this trend? Check out my 3 Ways to Wear monochromatic colorful outfit here!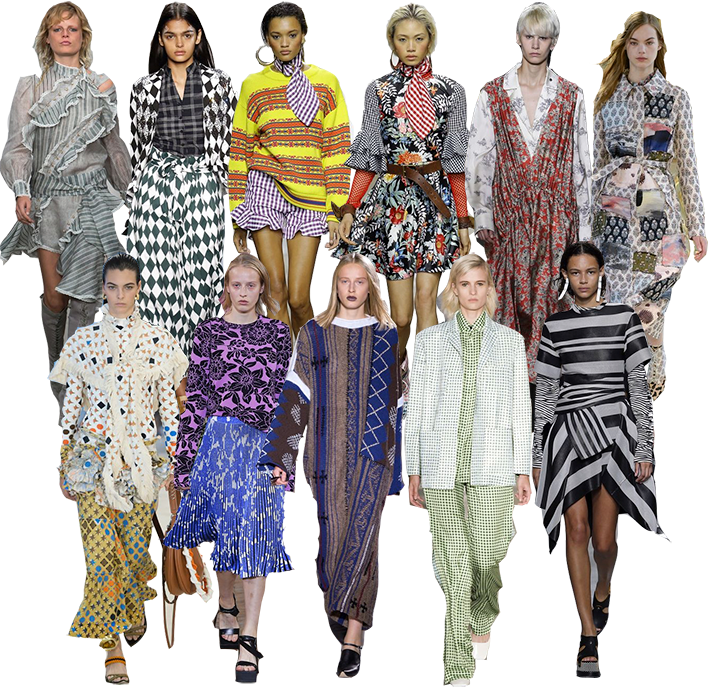 LAYERED PRINTS
An other trend I'm loving this season is the opposite of the first one – here you just go for as many prints as possible! Combining prints was such a huge trend during the SS17 shows – both combining the same ind of print, like multiple stripes, or just going for combining whatever prints you have. I'm so into this one!
Want a guide on how to wear this trend? Check out my 3 Ways to Wear prints on prints outfit here!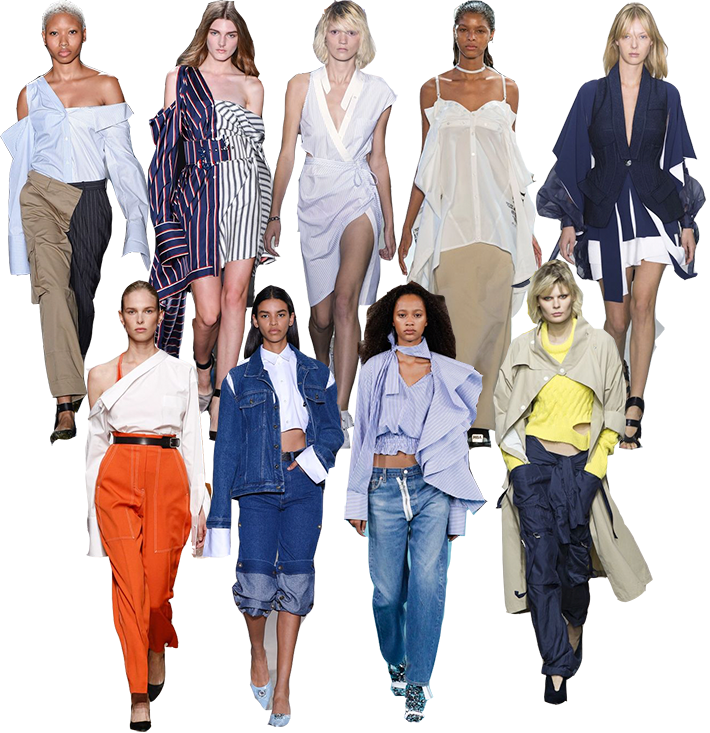 DEKONSTRUCTION & ASYMMETRI
Something that's kind of classic but also kind of cool is the new tendency of doing classic garment in a deconstructed way. It's mostly office wear that goes into deconstruction for the SS17 season. The classic mens shirt has been interpreted in so many ripped up ways, but one thing that's quite constant is something we've already seen in the street style scene, actually: Bare shoulders and big sleeves – yum!
My favorit this time is definitely the print on print trend! Which is yours?