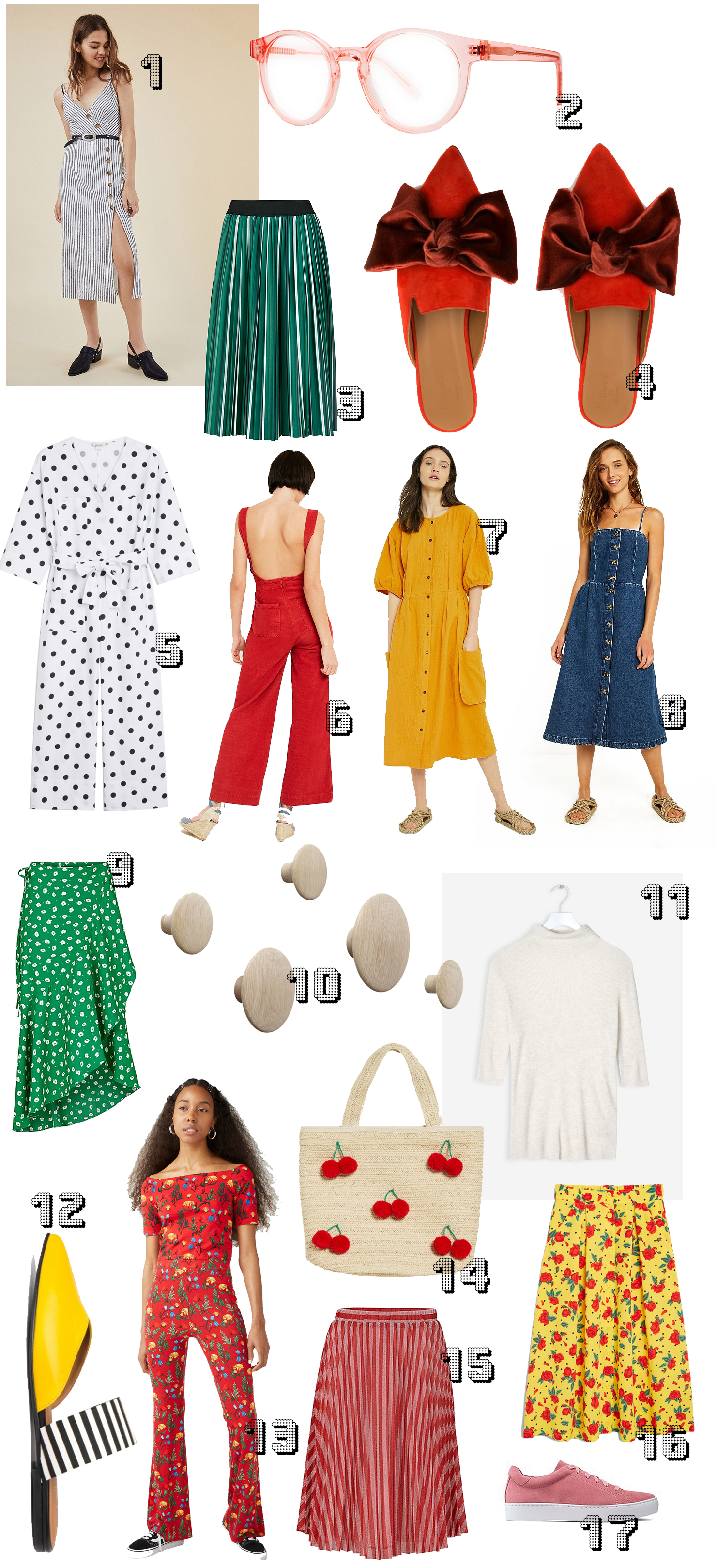 1: URBAN OUTFITTERS*, 2: NIVIDAS*, 3: ELLOS*, 4: FLATTERED*, 5: MONKI*, 6: URBAN OUTFITTERS*, 7: URBAN OUTFITTERS*, 8: URBAN OUTFITTERS*, 9: ELLOS*, 10: MUUTO*, 11: FILIPPA K*, 12: FLATTERED*, 13: MONKI*, 14: MONKI*, 15: SAINT TROPEZ*, 16: MONKI*, 17: VAGABOND*
After a short stress-break from the blog I'm back! I'm spending all my time on school projects at the moment – some of which I'll be posting here in May – which means that my head has been too stressed to get down to business with making blog posts. But since it's my birthday tomorrow, I thought I'd get back on the blog with a list of all of these pretty things I found on the internet.
I'm all over Flattered's red bow shoes,* Oh. My. Gawd. How amazing can a shoe be? I wouldn't mind living the next couple of months in these shoes!
What's your fave om the collage?