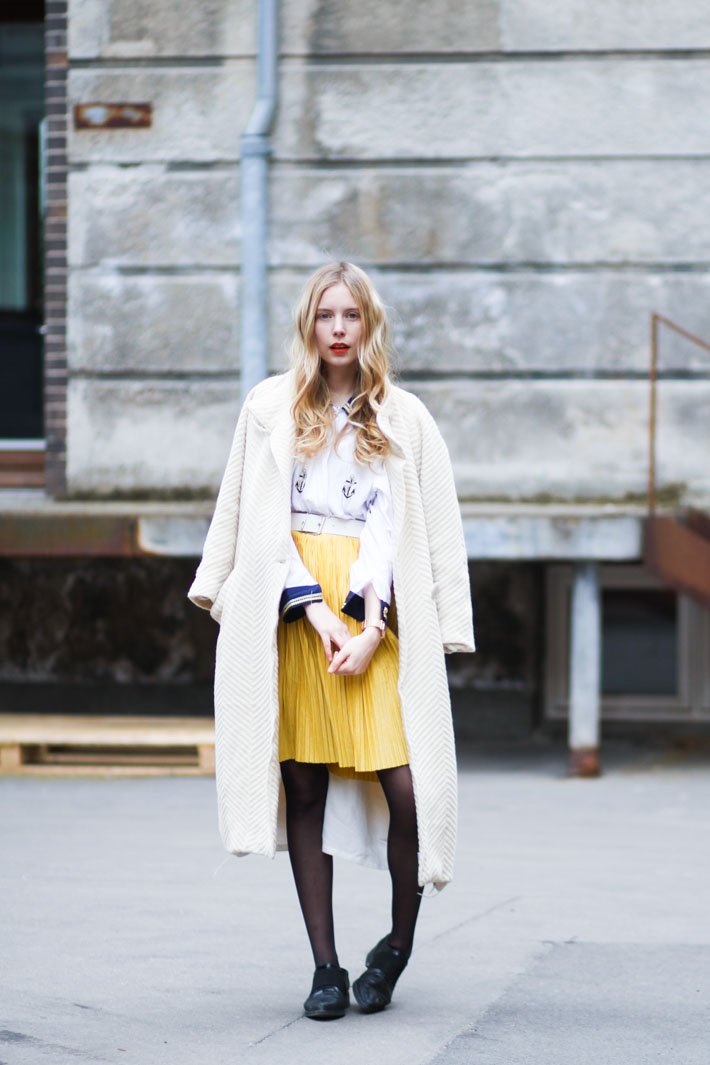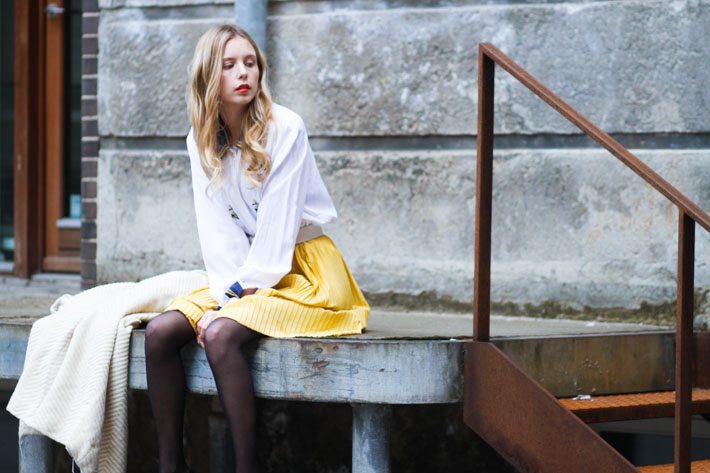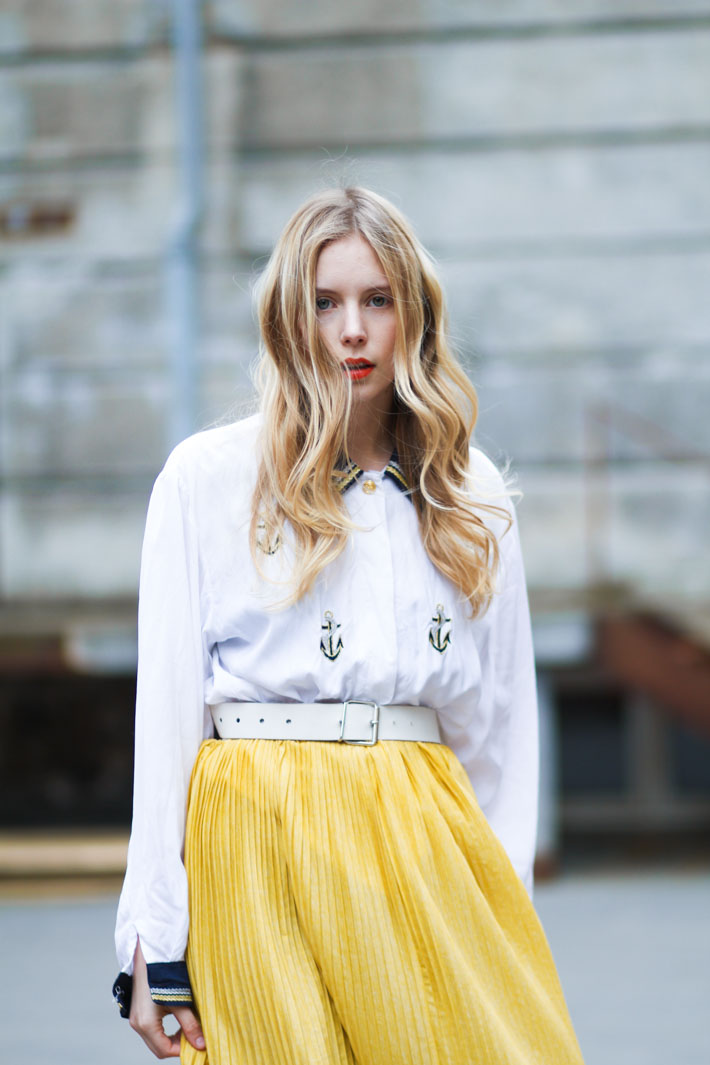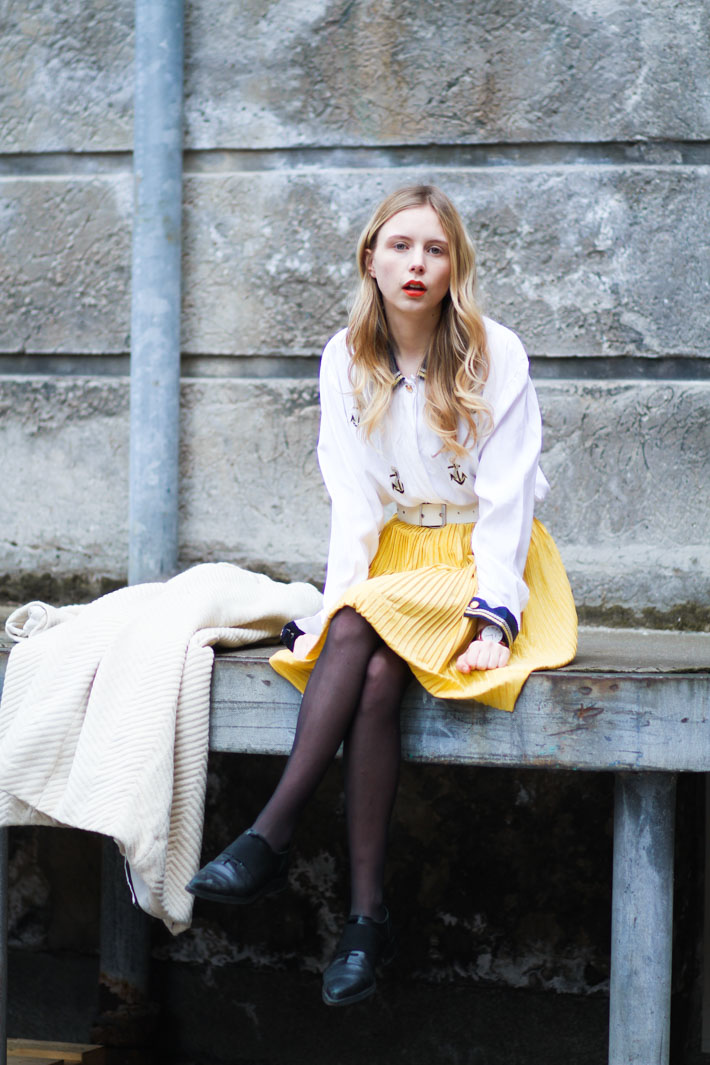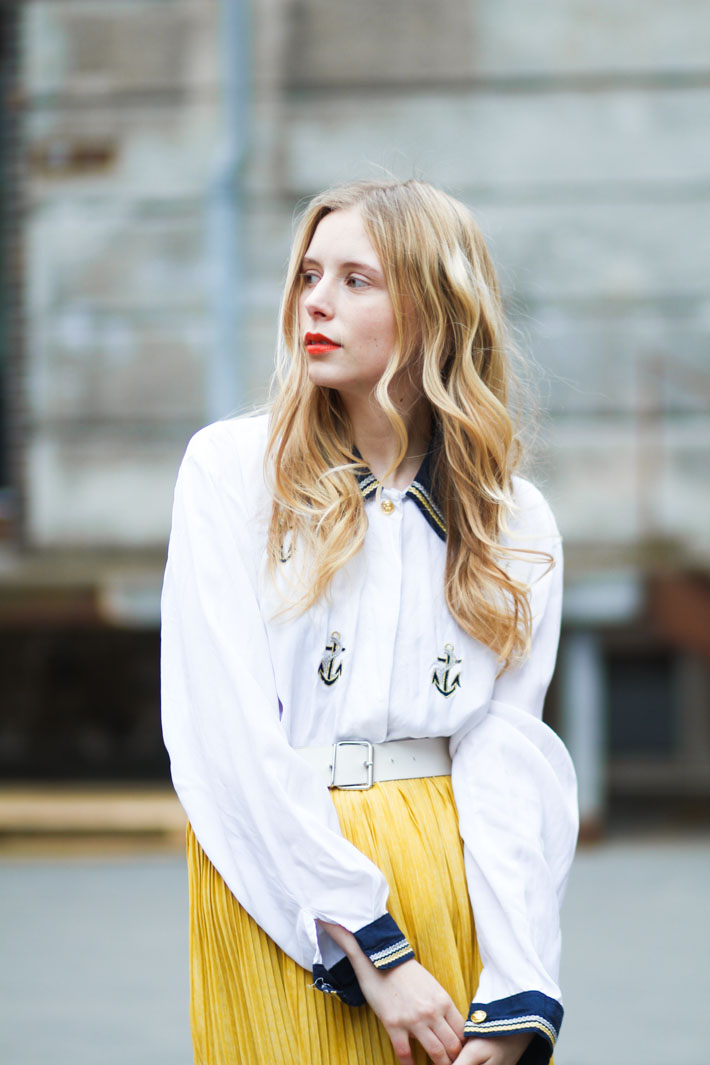 LIPS: KIKO JACKET & SHIRT: SECOND HAND, SKIRT: MONKI, SHOES: SELECTED, WATCH: CLUSE
Multiple things went back into use recently – or well, I don't know if you can use the term multiple, but two things went back into use – when I put on a quite summery outfit if you lost the tights and jacket, that is. 
One of those things was my great sailor shirt that had been hidden between all of my other white shirts for months without even being noticed, which is quite a shame. I mean, such a nice shirt with embroidered anchors and golden buttons does not deserve to be hidden away like that!
The other thing coming into use again, if you can put it like that, is that lovely wavy hairdo. I really love how romantic the waves are and I can't believe how I forgot about how to make them – it's super easy! I'll definitely get back into doing cute waves some more, after I remembered this – and a quick guide on how to make it might just come up on the blog, too! 
SHOP SAILOR-ITEMS
[show_shopthepost_widget id="1533588″]