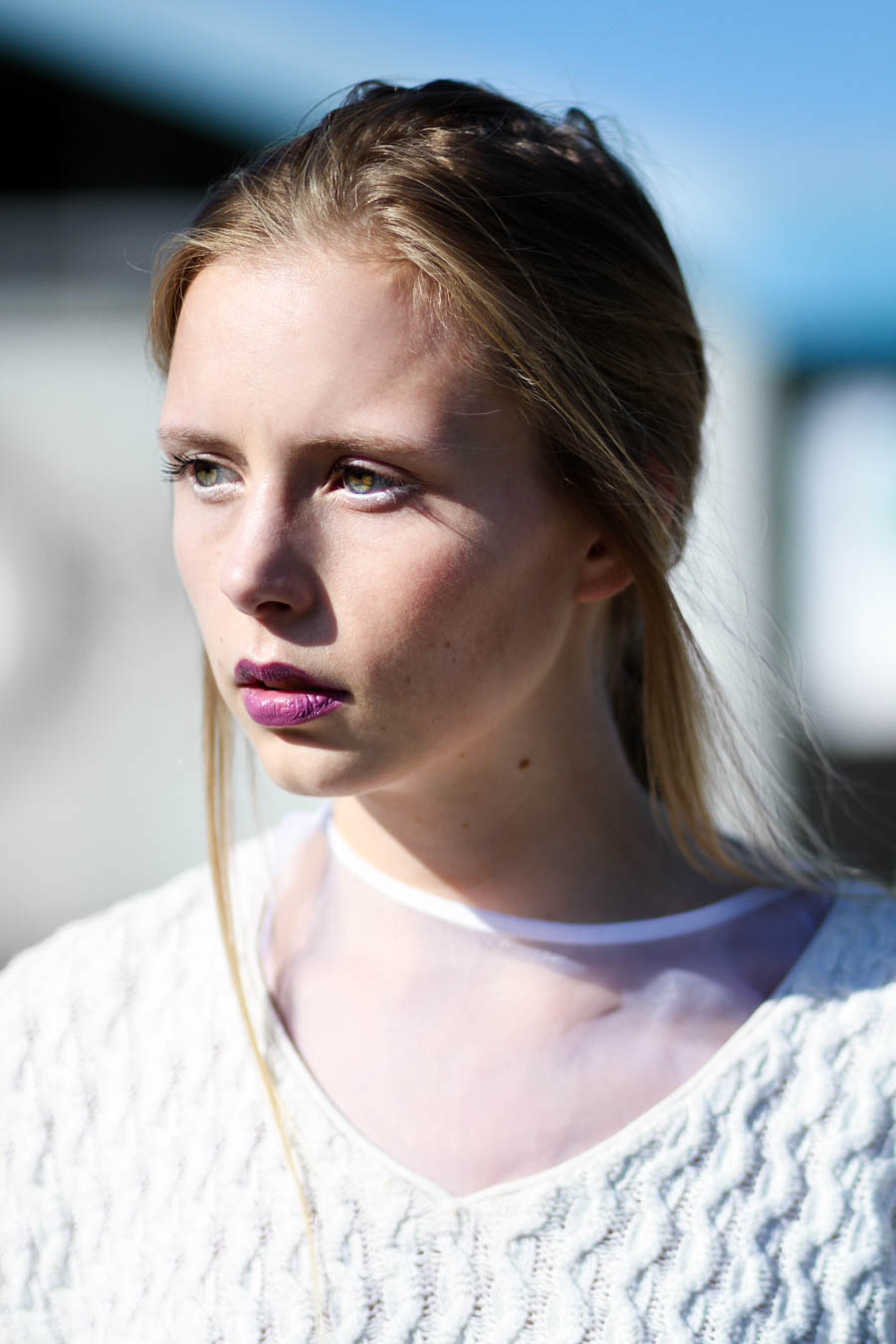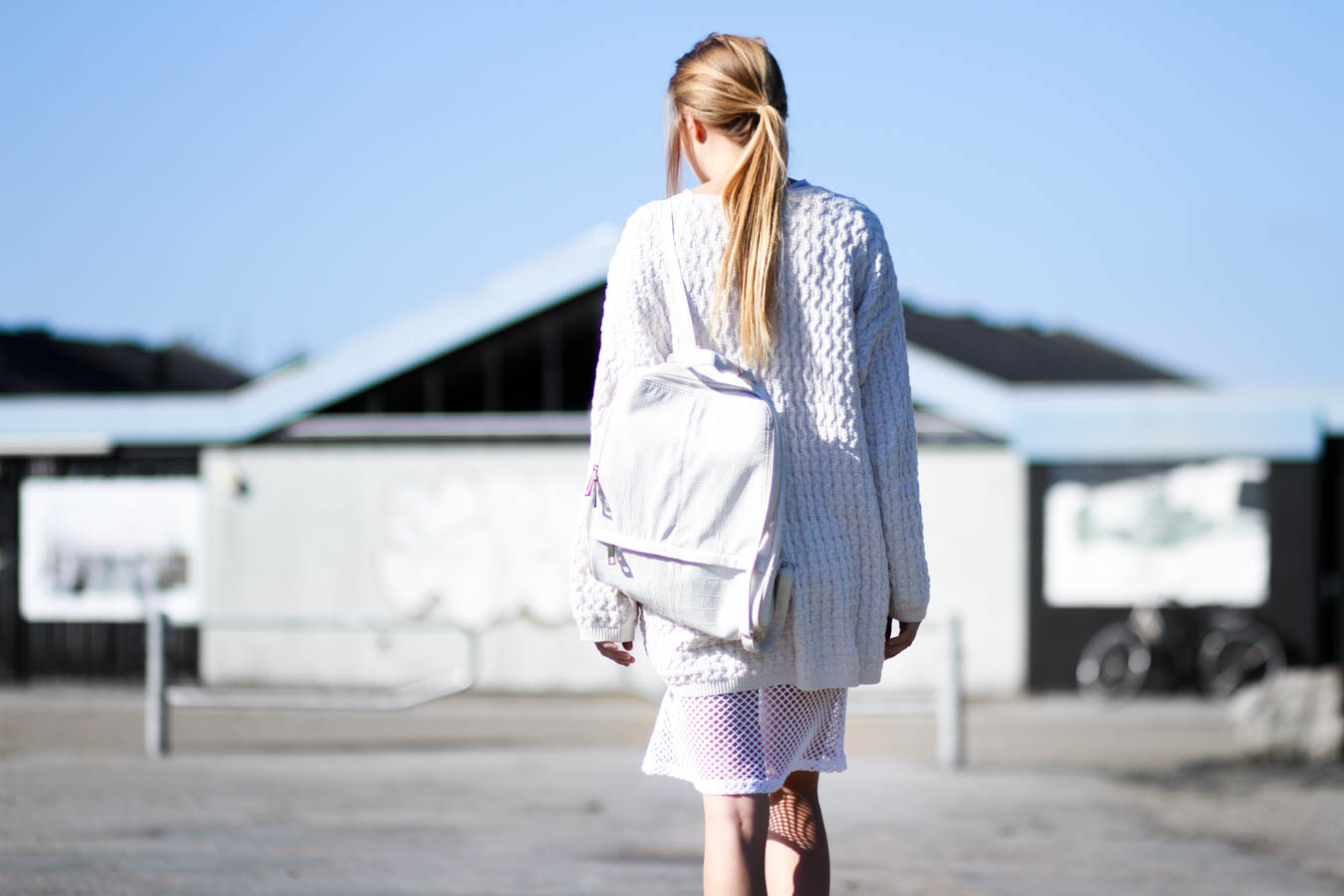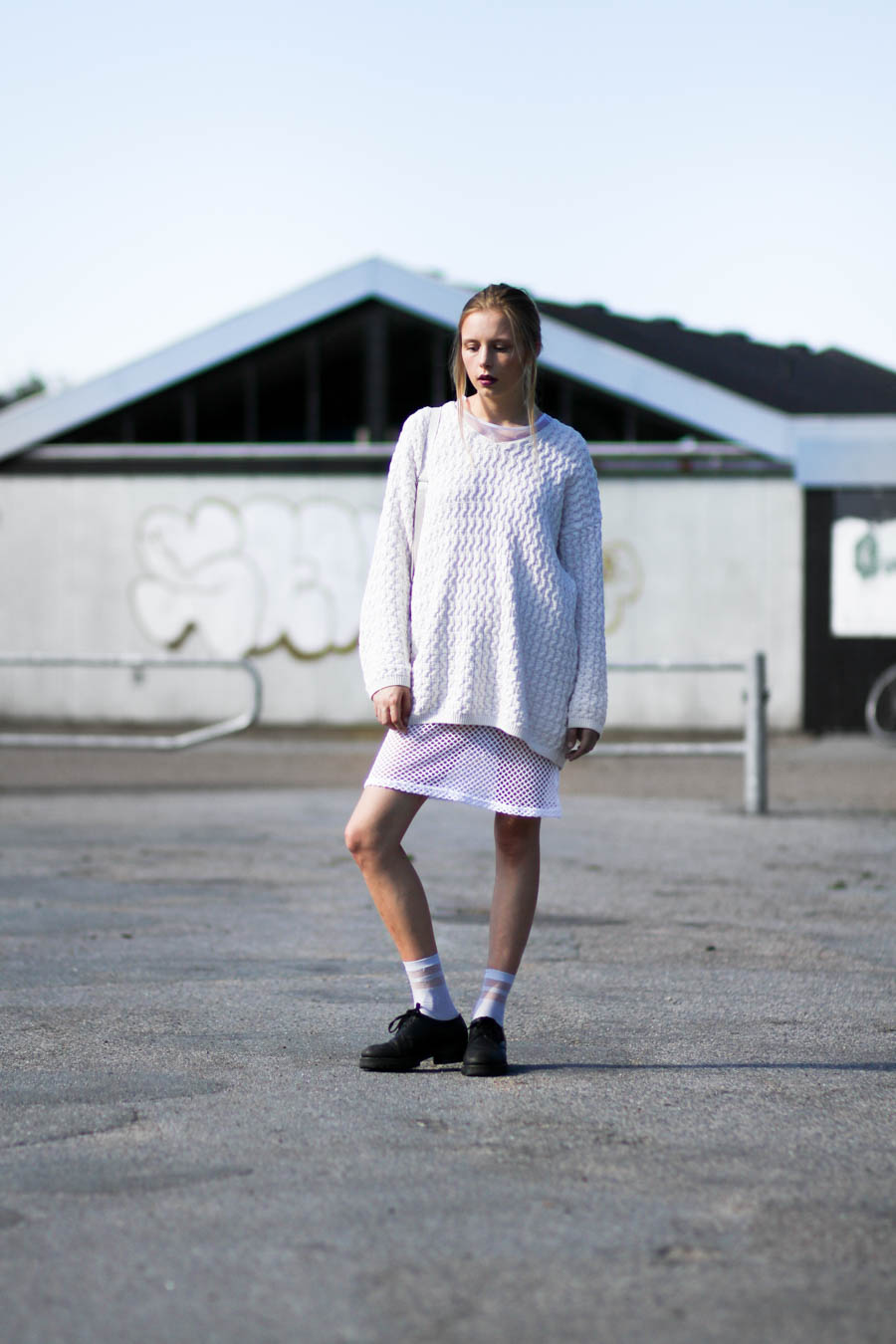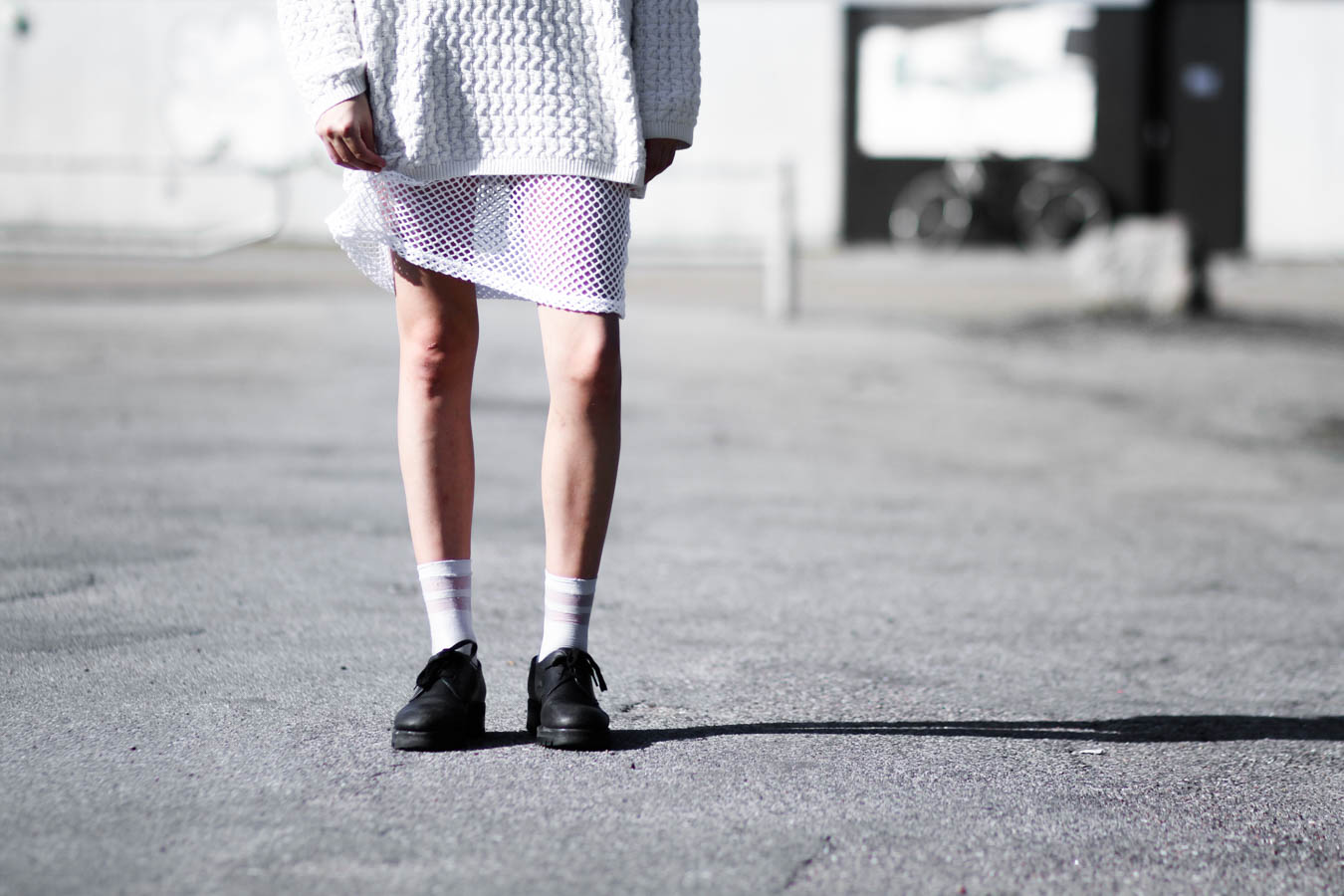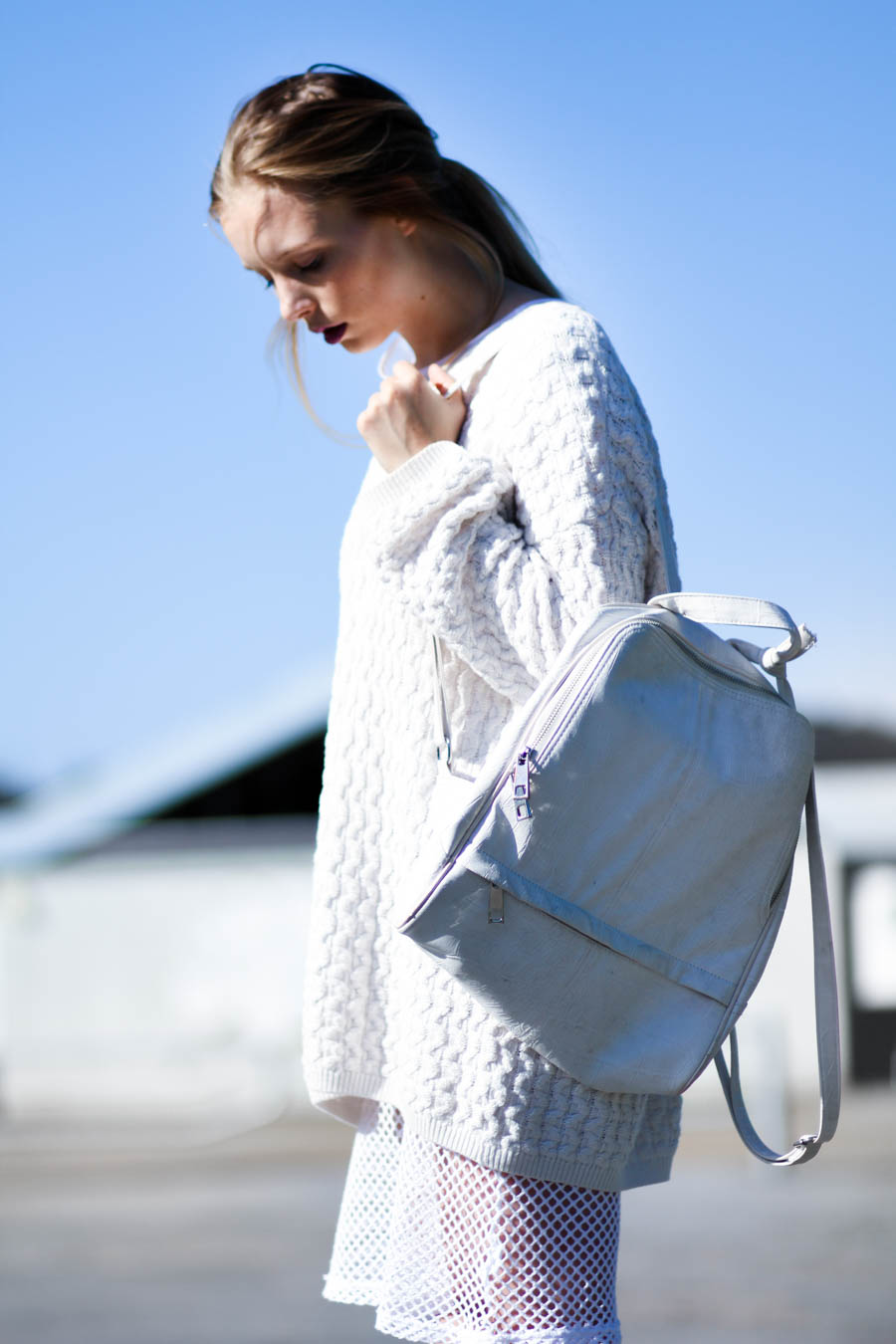 LIPS: UP THE AMP by MAC, SWEATER & MESH TOP: SECOND HAND, SHEER T-SHIRT: MONKI, BAG: ASOS, SOCKS: ZARA, SHOES: MARNI
An other idea from an inspirational post has been used – the idea of the completely white look, which I wrote about in my post about the ever so inspiring Ivania Carpio. A post I made to challenge myself to try out her ideas. The one I chose, the colorless outfit(a revolution on NEMESIS, BABE!), was a thing I actually liked quite a bit.
I used the concept of making all of my white items in my outfit different textures, which had me end up with wearing a knit sweater, a mesh top(worn as a skirt), a sheer t-shirt and a pleather backpack. I had no white shoes, but I quite liked the edge that the black ones brought to the outfit. I did out on a bit of purple lipstick a shake things up a bit, too and then added my fave hairdo at the moment, the 90's ponytail with strands hanging down in front of the ears.
I felt surprisingly comfortable in this outfit, considering the fact that it was almost completely colorless.. Maybe it has something to do with all of those textures, because there was a whole lot to look at and I felt like it did make that white on white concept my own in this look.
How do you guys like my colorless look?
SHOP THE POST
[show_shopthepost_widget id="248818″]