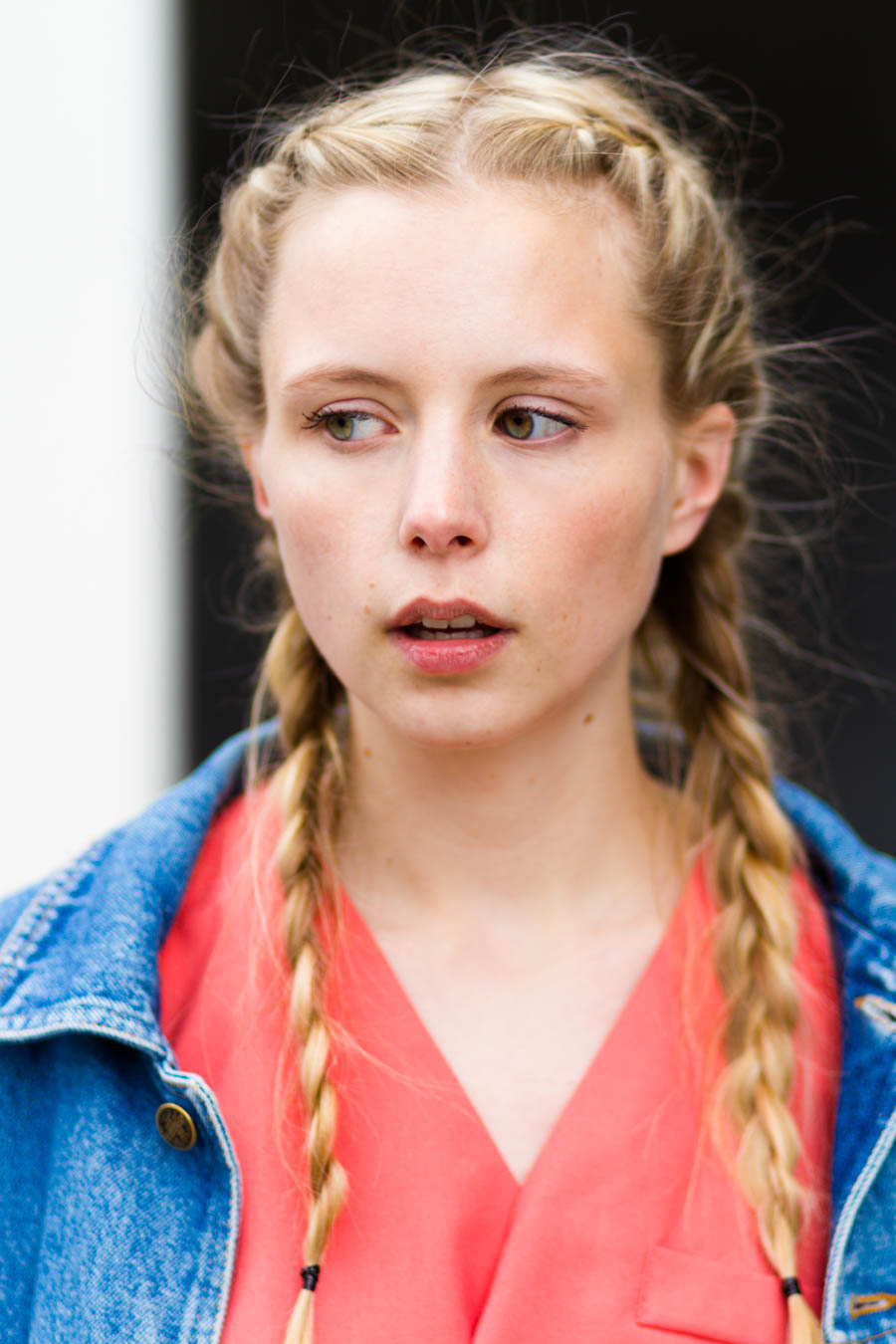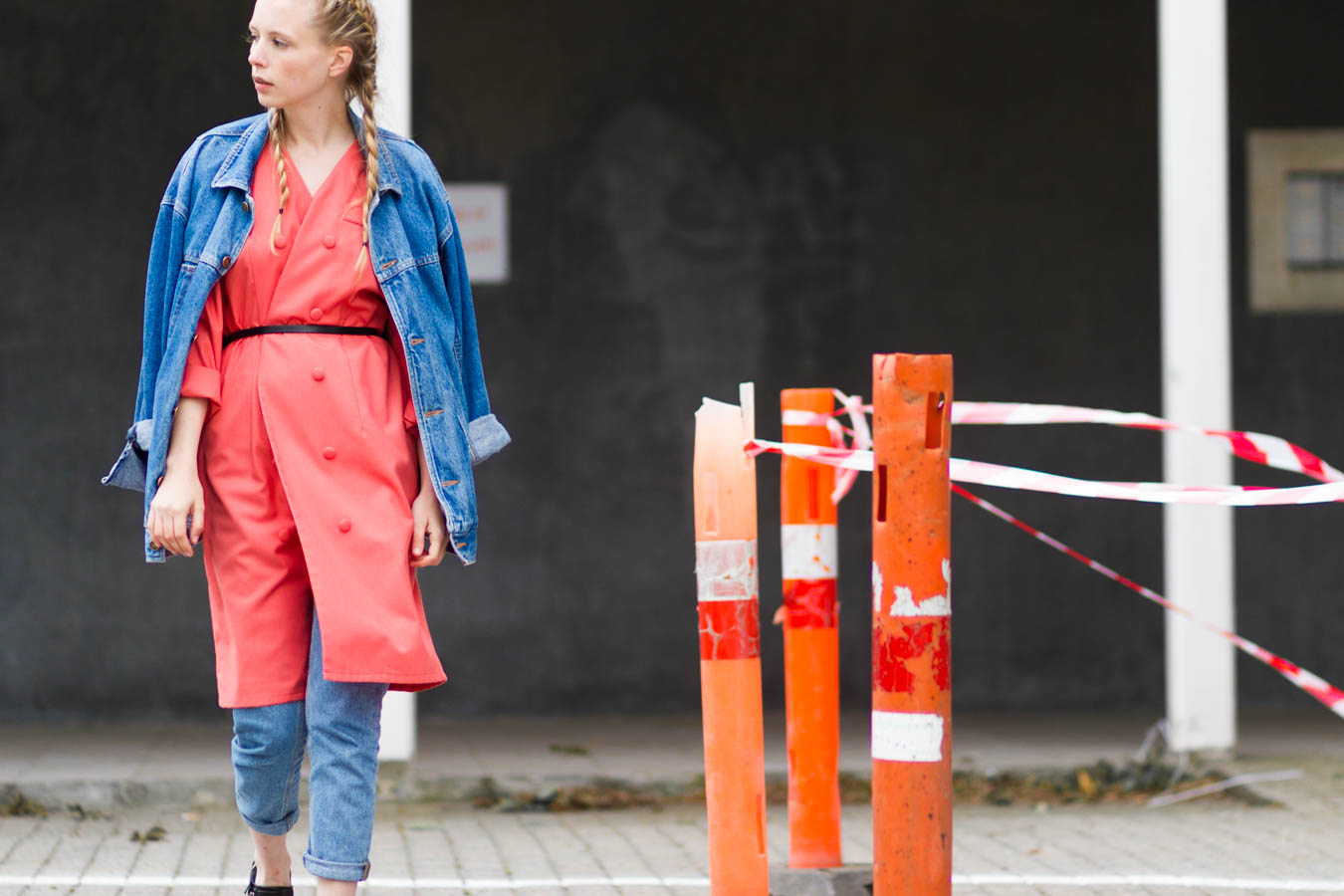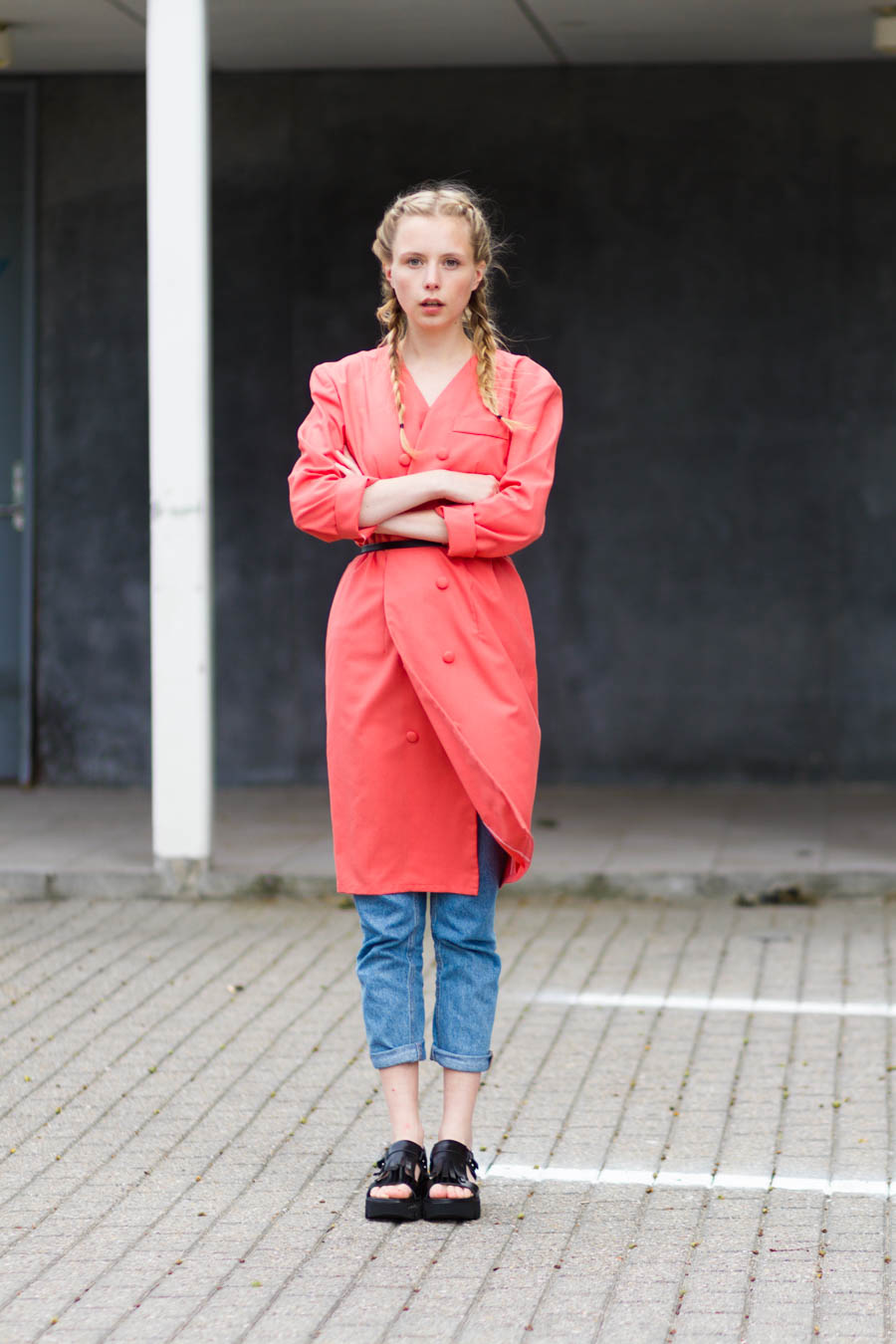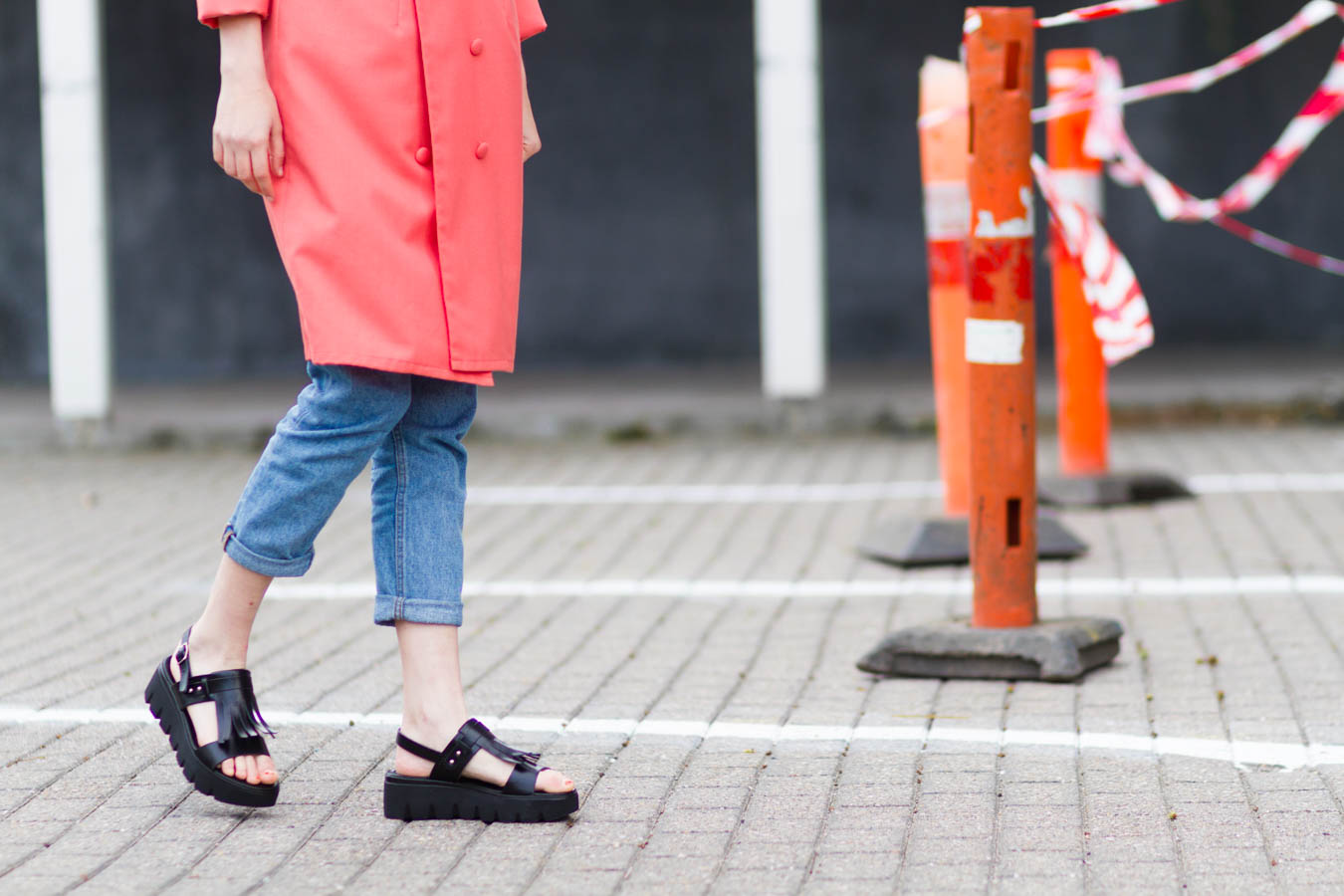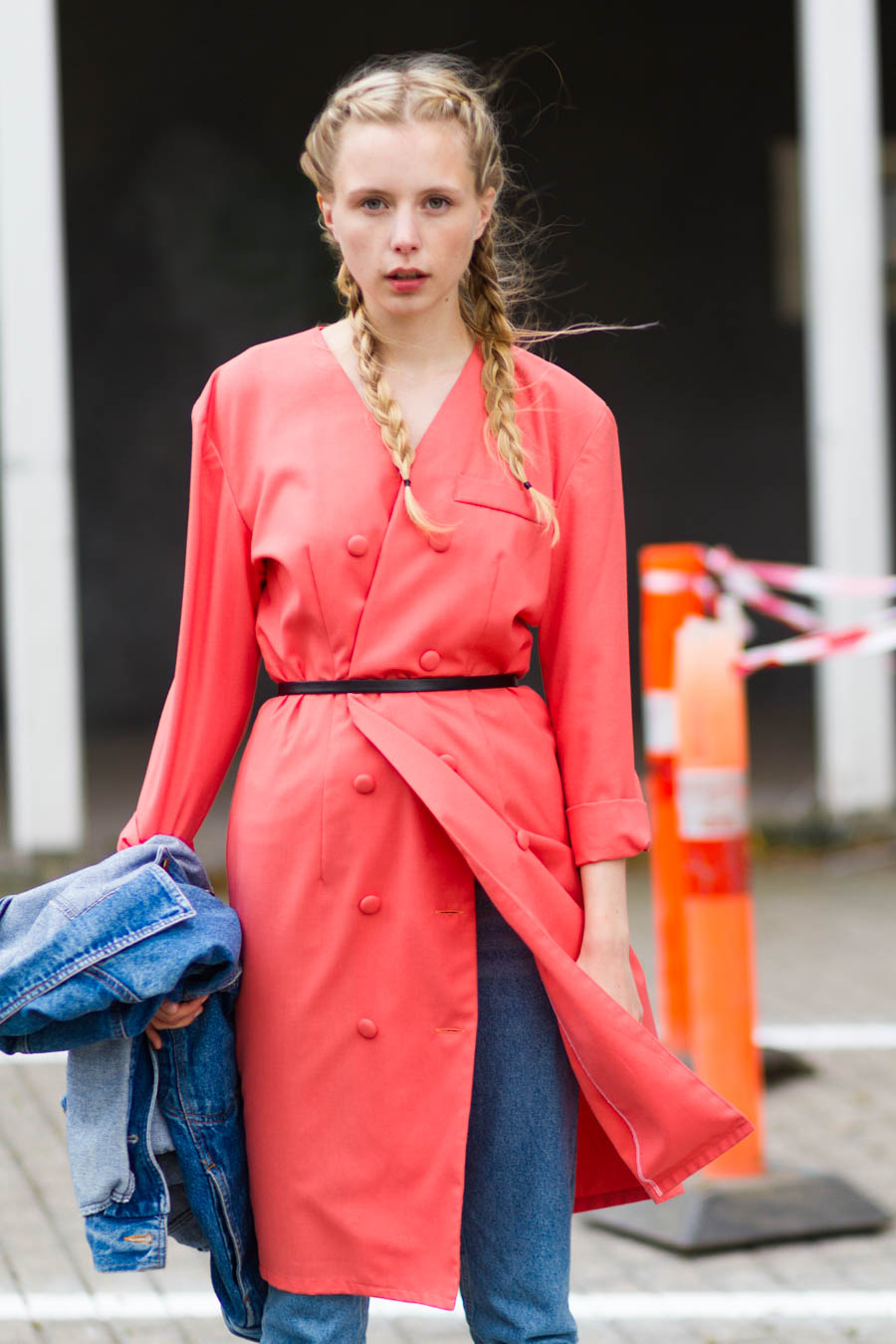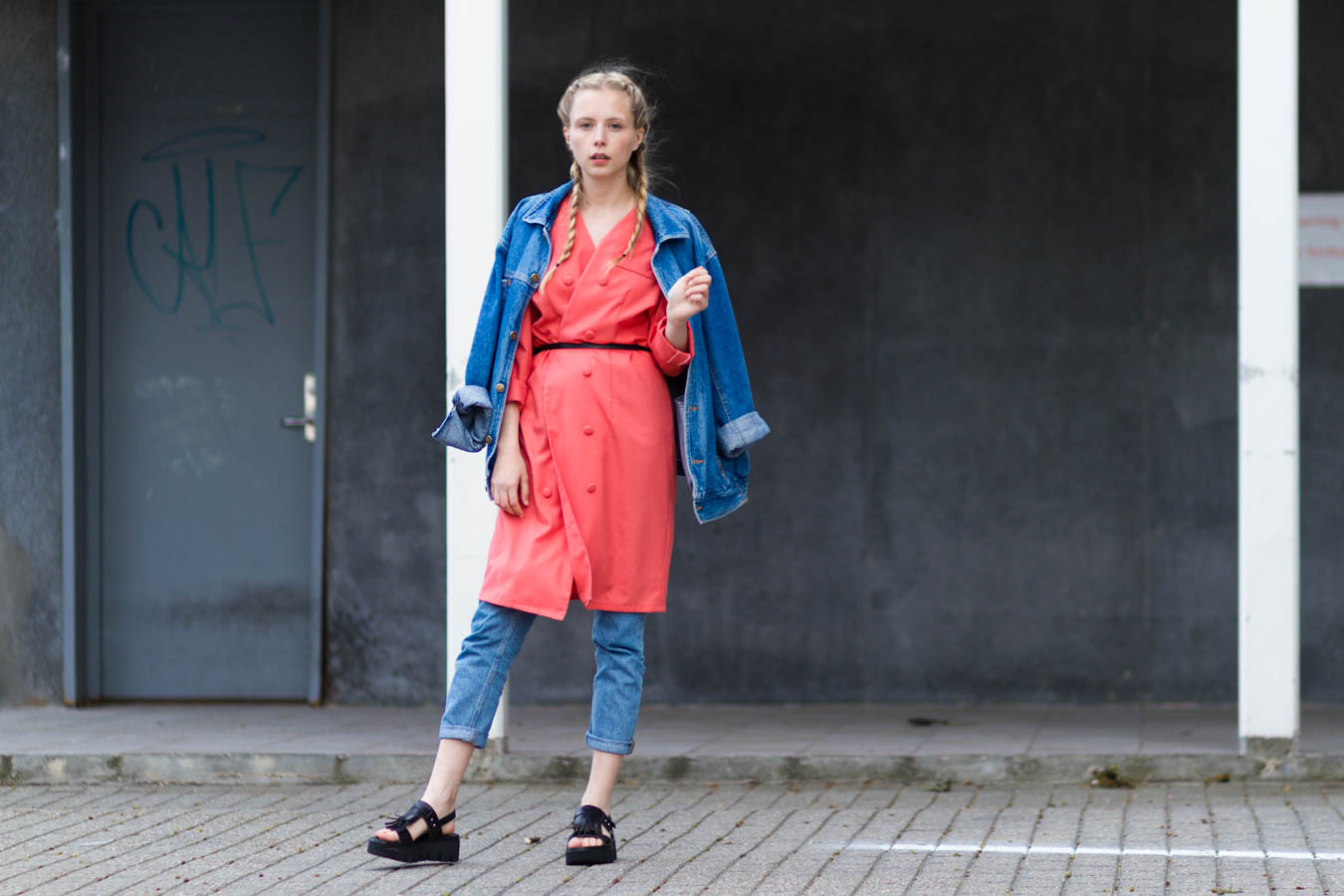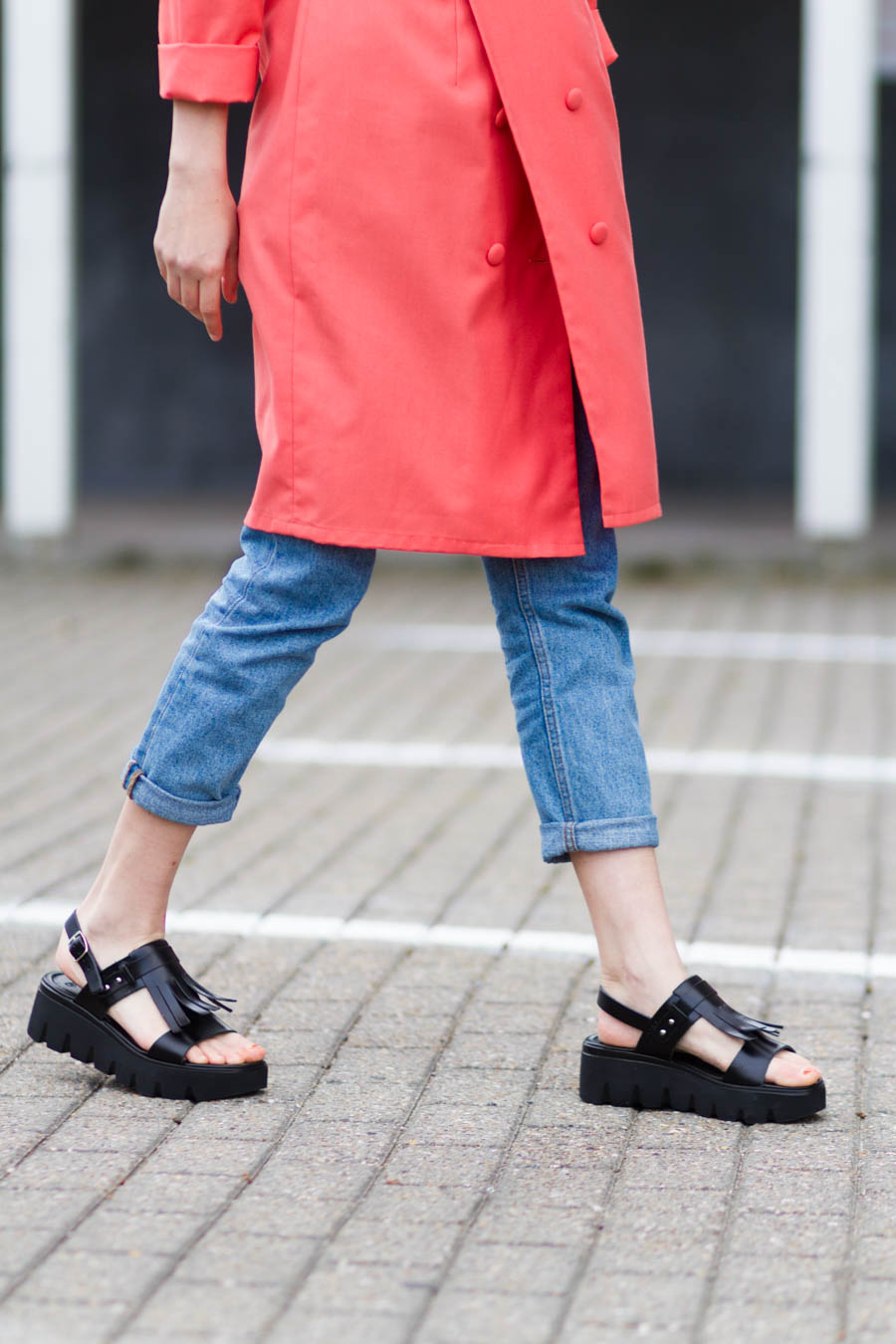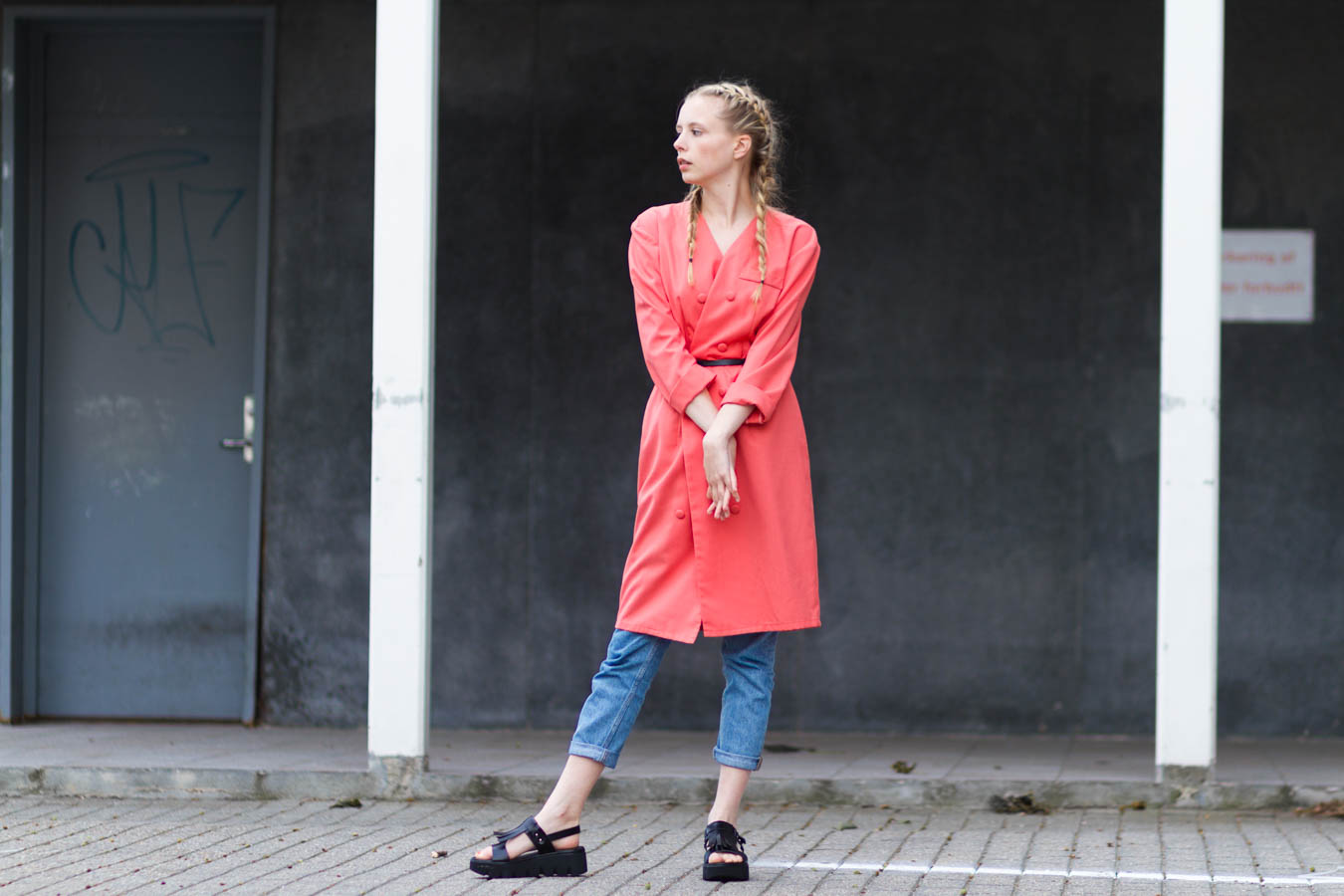 JACKET & DRESS: SECOND HAND, JEANS: MONKI, SHOES: ASOS
That Danish summer just can't decide. As soon as you thing the sun's coming out, it starts getting cold and windy again. Thank you. So I spent most of my day inside yesterday, first doing accounting for my company – just as cheerful as the weather – and then on a kitchen floor watching movies with friends. I had put on my new second hand dress on and went weather appropriate by wearing some jeans underneath. The denim jacket wasn't supposed to be part of my outfit, but since it got so windy, I ut it on and we found out that it looked kind of cool. As I called it on instagram a "double denim salmon sandwich" – quite witty, no?
By the way, the trusty follower, whos been with me for more than 3 years, will notice that this is the background that I used in most of my outfits during high school. My friend and I dropped by our high school and got all nostalgic. So we had to shoot my outfit at the old location!
How do you like my denim and salmon look?

[show_shopthepost_widget id="823931″]