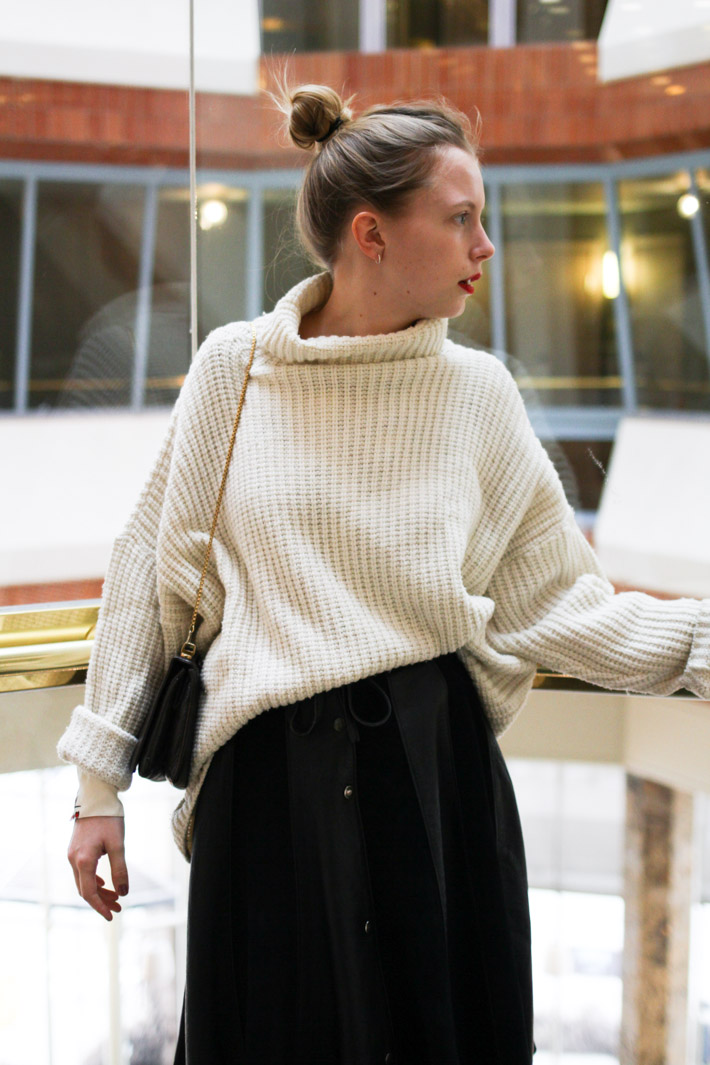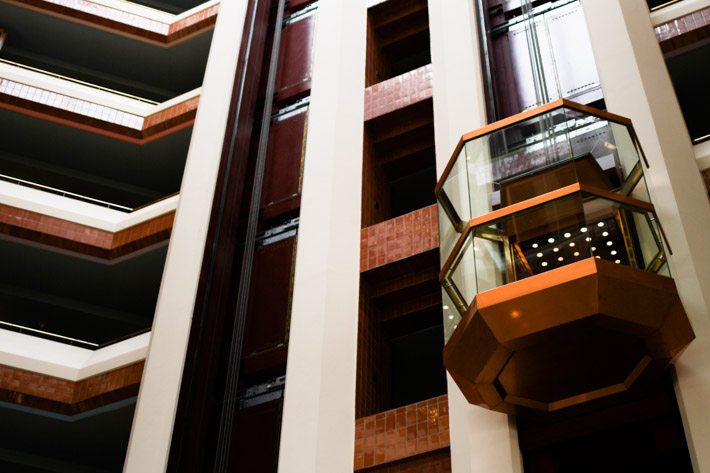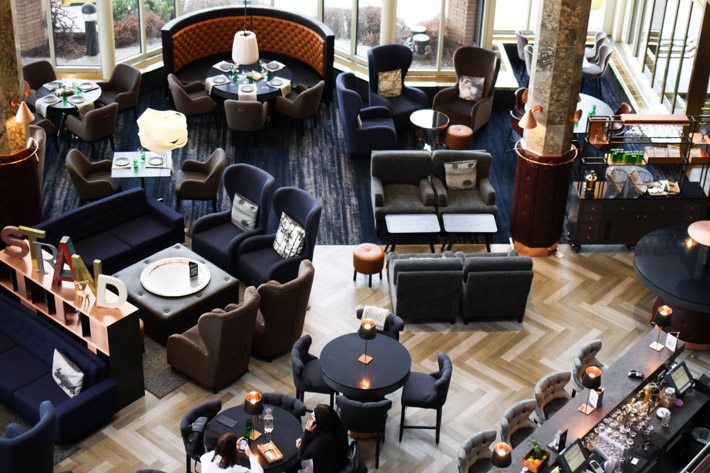 Friday last week I hopped on a morning flight towards Helsinki with a bunch of other Danish bloggers. We were picked up at the airport and driven to the Hilton Strand Hotel, where we'd stay for the weekend – I had a couple of hours to hang out before a shoot with Olympus in the afternoon.
When I'd gotten comfortable in my room, my great friend and roomie for the weekend, Isabella, showed up. We both had to shoot with Olympus some hours later, so we spent a lot of time catching up, hanging out and having lunch before going to the shoot together.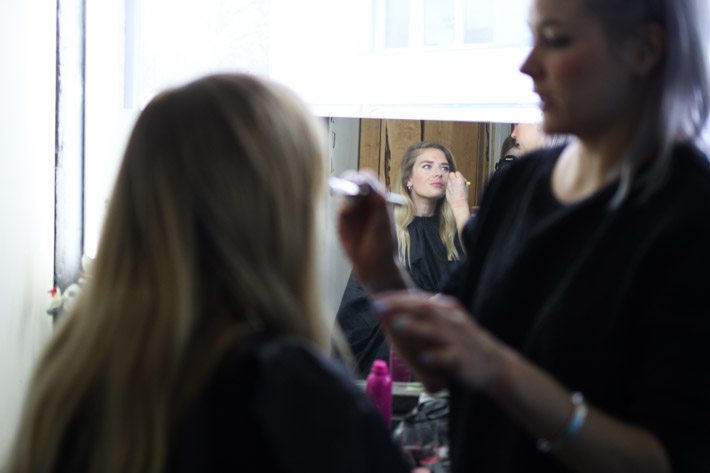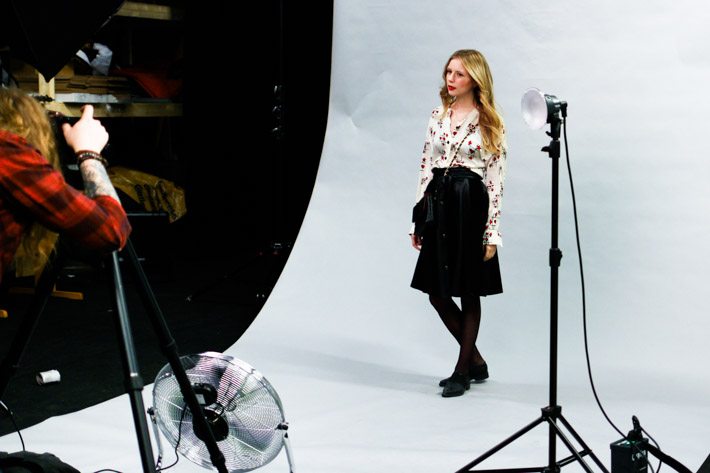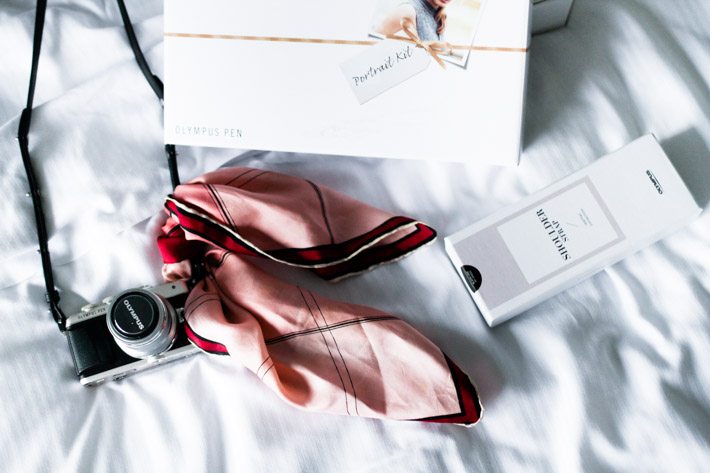 We had out make-up and hair done on set, the make-up artist taught me to lay "lets party" in Finnish and then we went on to shoot two different outfits with Olympus cameras and camera bags. Olympus were super nice and gifted me a camera after the shoot – yay! I can't wait to get around to using it!
After the shoot we were both tired, so Isabella and I went out for dinner and then back home in bed to watch tv and chat.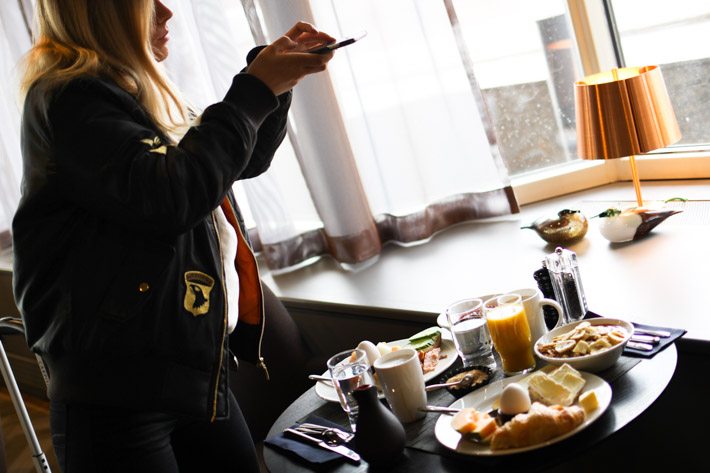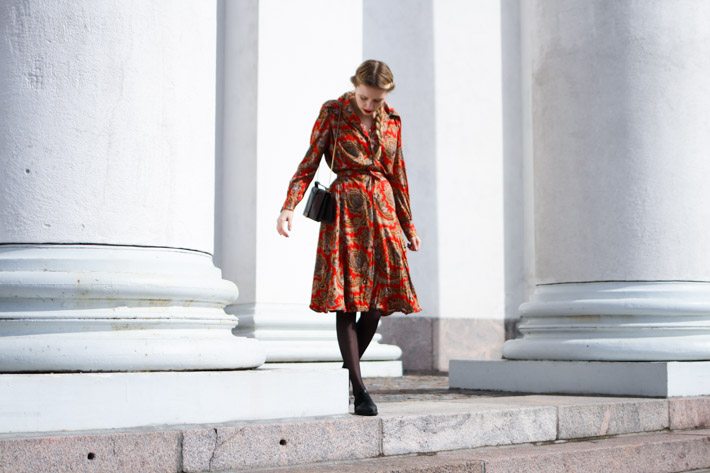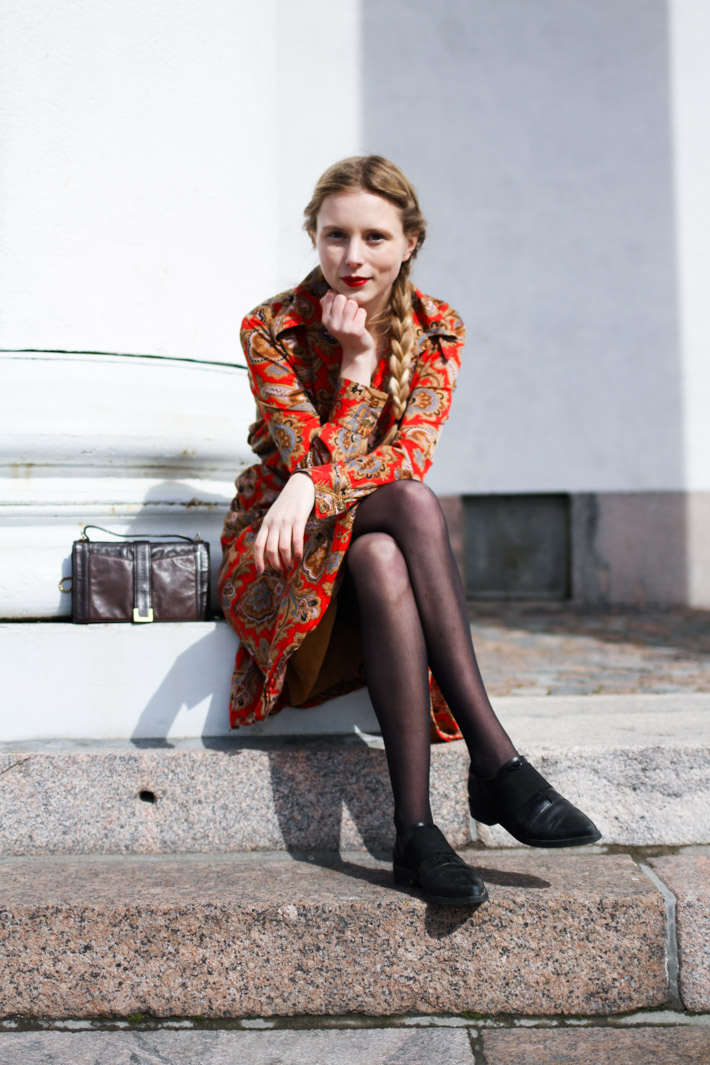 Saturday morning we had some time off before the Bloggers Inspiration Day. Our morning was spent with a huge breakfast in the hotel and a trip to the Tuomiokirkko, the cathedral of Helsinki, where a bunch of bloggers had gone to shoot photos. We got a couple of shots as well, and had a good look at the beautiful cathedral, which is truly worth a visit!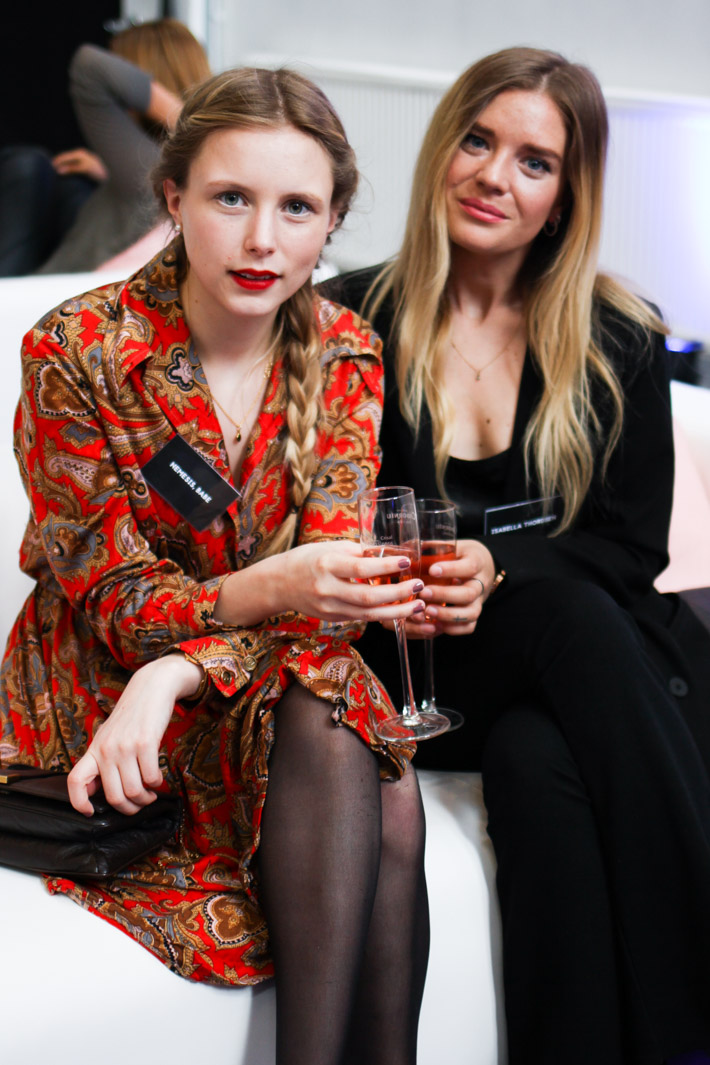 Saturday afternoon we went to Bloggers Inspiration Day, which was a bit event with lots of stands with the collaborators of the Inspiration Blogger Awards, loads of pink bubbles and balloons, white couches, snacks and a Photo Booth. Isabella and I mingled with a lot of other Nordic bloggers.
In the evening we went to the Blogger Awards – I unfortunately forgot to photograph it, but check out my gala outfit and read about the evenning HERE!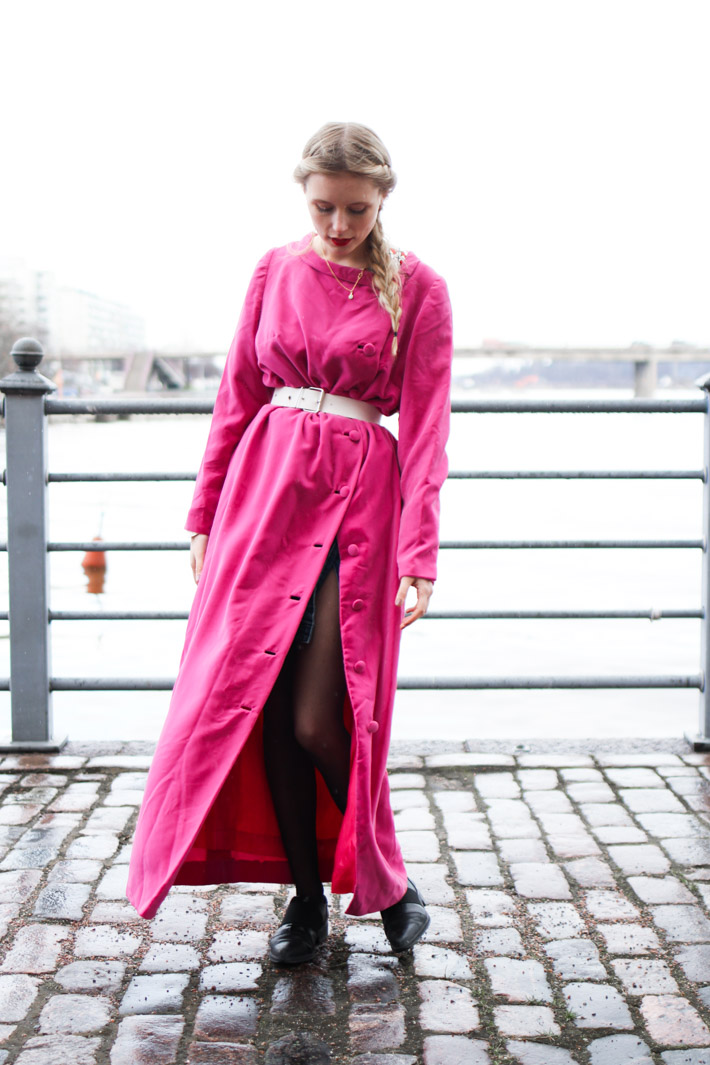 Sunday morning Isabella got on a plane back to London and I had the whole day off before flying back home in the evening. I researched some of the best cafés and second hand shops in the city, drew them on my map and went out into Helsinki by foot just to find that most of them were closed. I did get around to a couple of shops, and in one of them I found the gorgeous pink coat on the photo.
Now, I don't want my research on hip places in Helsinki to be done in vain, so here are some addresses for the places I went and the ones that are great according to the internet: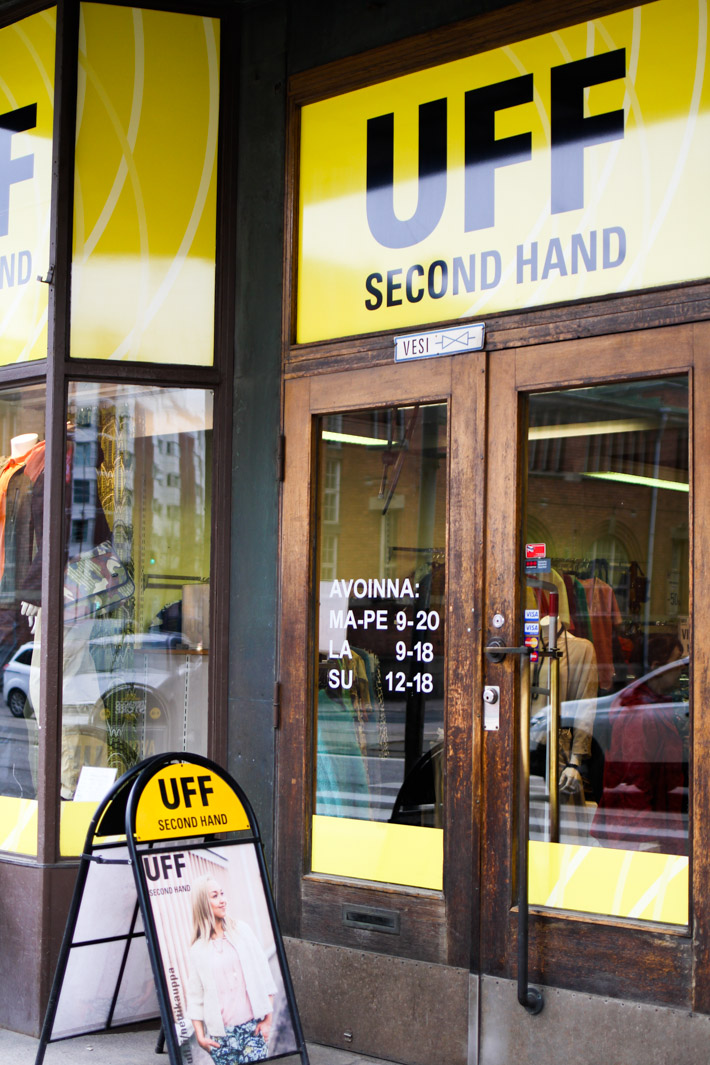 second hand shops: 
UFF – second hand shops with both regular second hand clothes and a vintage/retro department with cool clothes as good prices. I went to the UFFs at Hämeentie 4 and Fredrikinkatu 36 and didn't go home empty handed.
RECCI – a second hand store right near our hotel with a really good retro department as well. I bought pink coat here. Address: Unioninkatu 45
FIDA – a second hand shop, I was recommended to go to through instagram. It's supposed to also have some quite good vintage.. and it's closed on Sundays, so I didn't go. Address: Hämeentie 5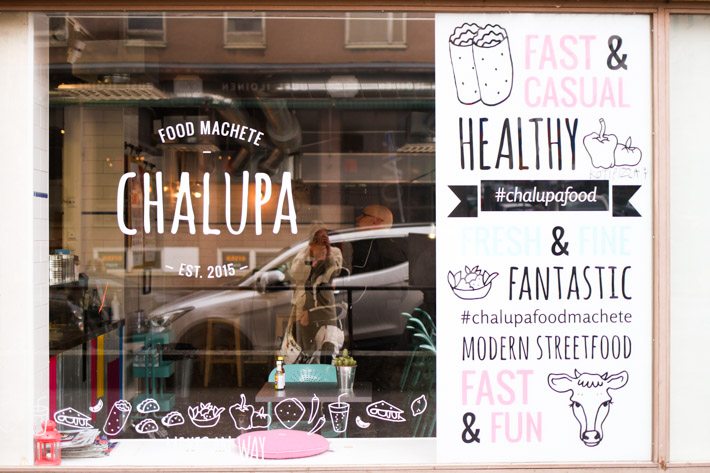 cafés: 
CHALUPA –  a great Mexican place in Kallio, the hipster area of Helsinki, where I had my lunch. Choose between tacos, burritos and other mexi-goodies and choose your own filling.  Address: Porthaninkatu 3
GOOD LIFE COFFEE – googling good cafés in Helsinki always leaves you with this café as the top result. It was closed on the day I went by, but it's supposed to be great, it looks super hip and it's also in Kallio. Address: Kolmas Linja 3
CAFE KOKKO – A café with great coffee and vegan, gluten free cakes. It's supposed to be super hipster, but at the same time laid back and with a cozy feel.  Address: Kalevankatu 31 A 6
How did you spend your weekend? And have you ever been to Helsinki?