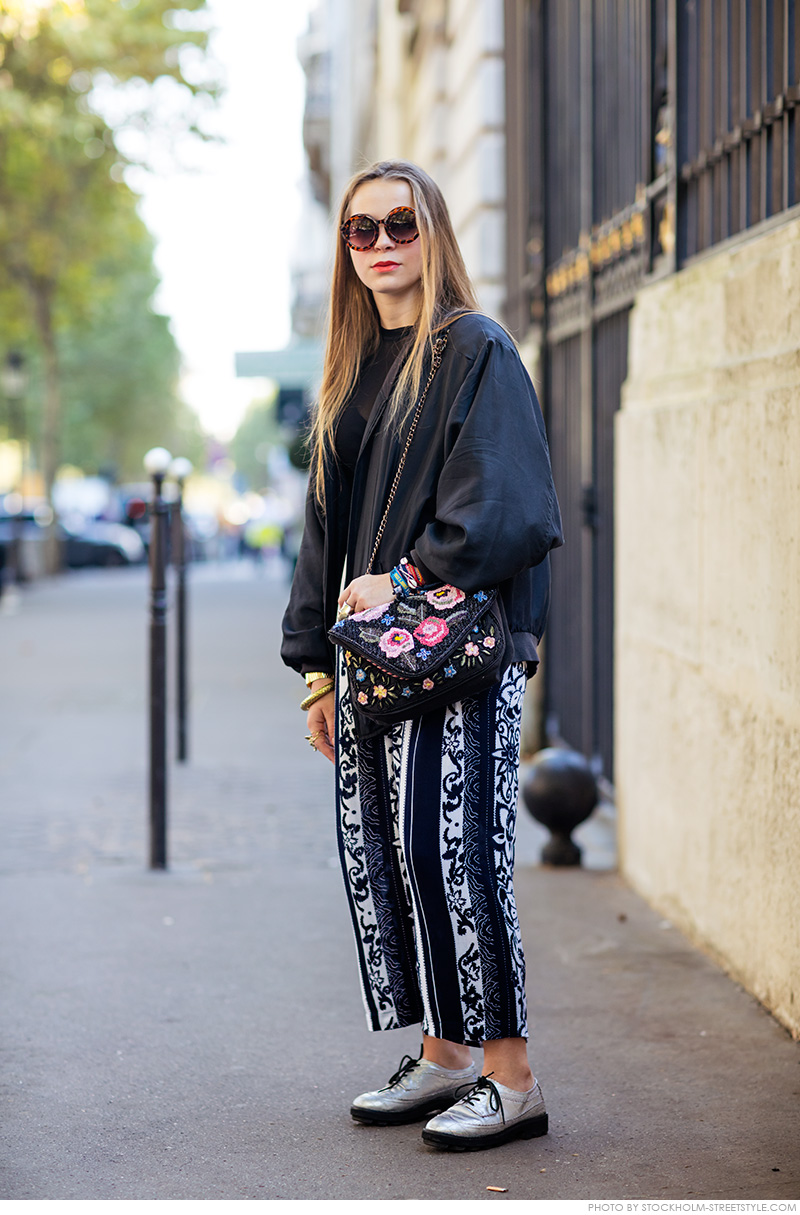 photo: Stockholm Street Style
One and a half years ago I stopped shooting street style after 3 years – 6 seasons – of going to fashion month twice a year. My first experience with street style photography was through Stockholm Street Style, who photographed simple photos of people with good style. Not necessarily famous people, but in general people with cool look around the fashion weeks.
That was my offset for street style and in 2012 I started shooting street style at fashion weeks as well. Simple photos of people I liked the look of. People I'd turn around looking after in the streets and people who inspired med. As my work with street style photography went on, I started photographing for clients like Cover, Elle and NastyGal and I shot the people for the, that I thought went with their brand. After one or two seasons of shooting for clients, I started getting lists of people, they'd like me to shoot. Chloe Nørgaard, for example, was a popular one with NastyGal, and for Elle, Pernille Teisbæk and cool, Scandi models were essential. I ended up knowing the names of all the cool and important girls in the streets, that I knew my clients would like, the street style stars. And if you knew what they were wearing – and if it was the pink Moschino outfit that walked down the runway yesterday – it was even better.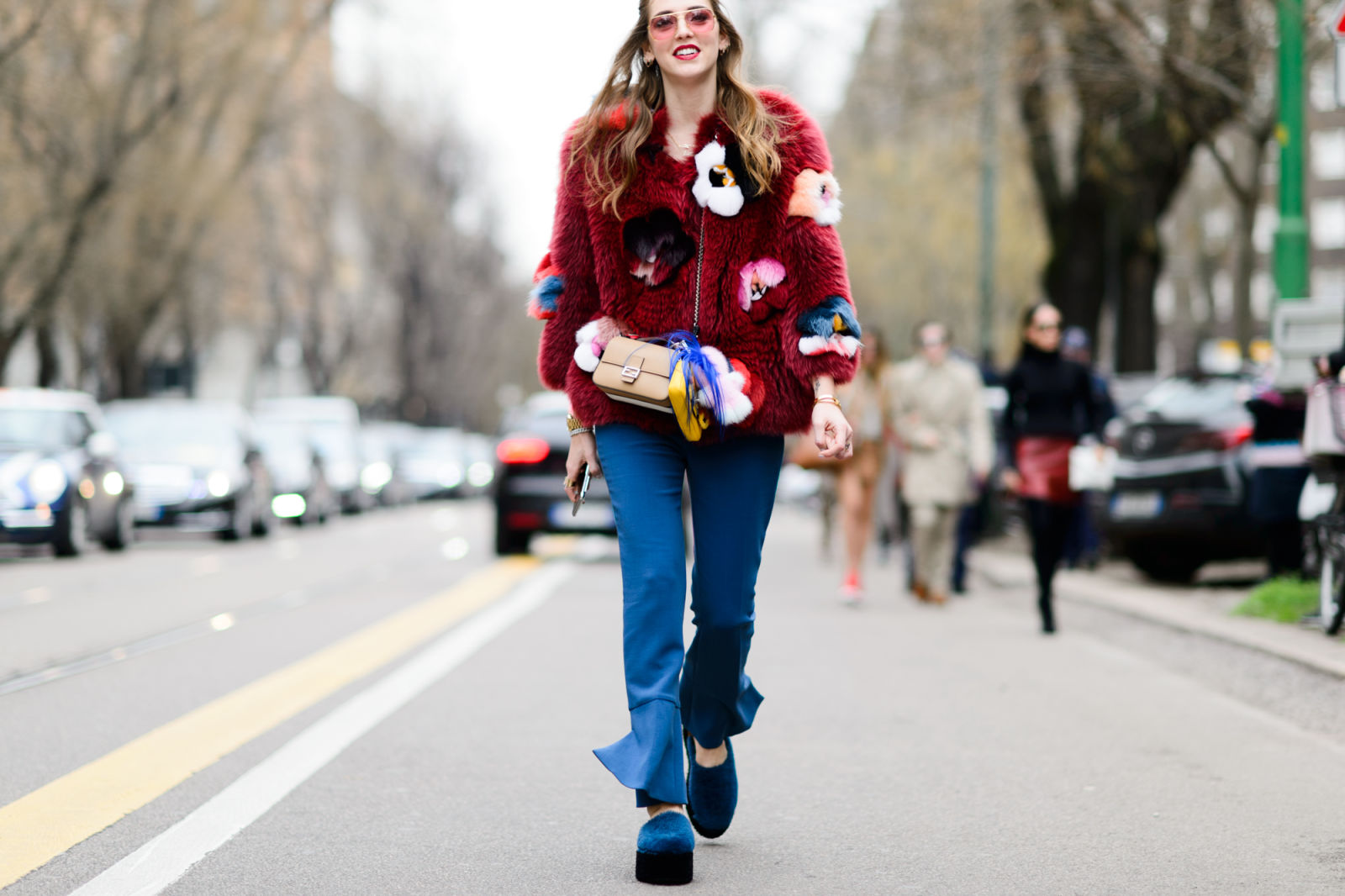 It-girl Chiara Ferragni wearing Fendi – photo: Tyler Joe for Elle.com
And this was when I paused and asked myself what I was doing. Firstly, I remembered that I'd never dreamed of being a photographer or traveling three weeks in a row fighting to get the best shot of a model, who's style I didn't find very interesting. Secondly, now thatI was traveling for these fashion weeks as a photographer, I realized that I didn't photograph the people I wanted to photograph. I photographed the street style stars, the coolest trends in the streets, the right Prada shows I would never be able to afford, and completely overlooked all the girls with interesting style, straying from the crowd, which actually inspired me. And then I stopped.
The way in which street style has developed these past years frustrates me and I feel like street style has lost it's integrity fashion wise. Just look at Vogue, Style Du Monde, The Cut, Elle and Costume and your chances of finding a photograph of someone who's not a model or a street style star or is wearing the latest Prada jacket is minimal. When it comes to fashion inspiration, which is what we all really go to street style for, I want to see people who have great style no matter if they're a model or a fashion editor or not, no matter if it's fashion week or not, no matter if their clothes are expensive or not. The ones that inspire, because they know how to show their personality through their style, without their boots necessarily being Saint Laurent.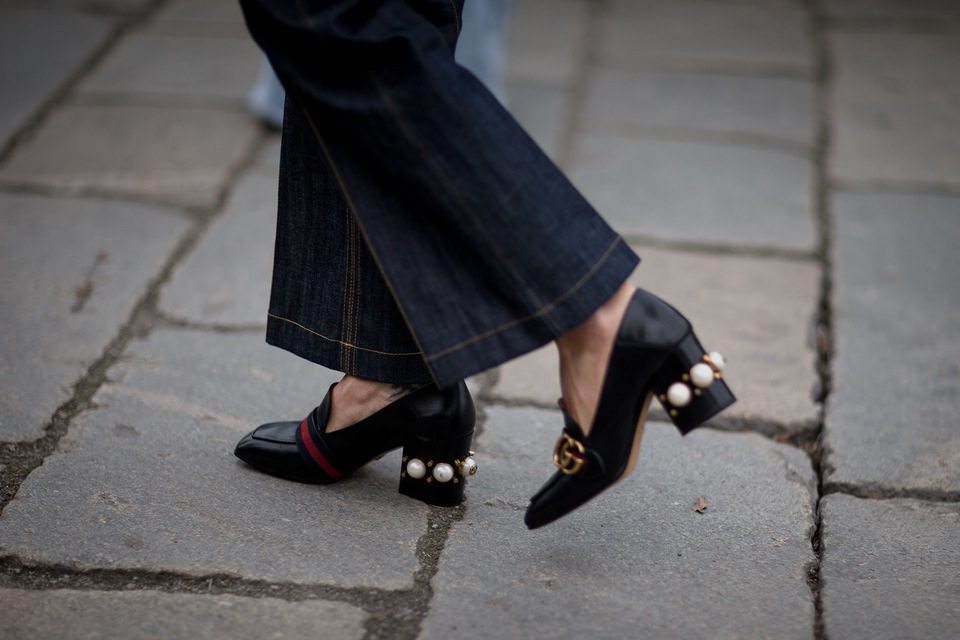 Gucci shoes – photo: Victor Jones for Costume DK
I recently spoke to one of the leading street style photographers, Adam Katz Sinding about the development of street style since be with started at European fashion weeks in '12, since he's one of the photogs I've seen as a catalyst for this new wave of street style photography. The wave of focusing on "money shots" – photos that sell, like the ones of the models, street style stars and the new Gucci shoes, which the photo editors of the magazines ask for and that sell well from the photo agencies.
To my big surprise he was just as skeptical towards this new wave as I was and said "There are so many street style photographers out there taking the same photos of all these famous people. They don't really look for uniqueness, details, people who are creative (…) I only shoot something if I really like it.".  And when I asked him who he'd rather photograph – one of the big street style stars or someone unknown with grat style he told me "my favorite subject to shoot is actually this completely unfamous girl". He also told me that he likes to crop the photos so that you rarely see the face of the subject in his shots, which keeps focus on the clothes and details instead.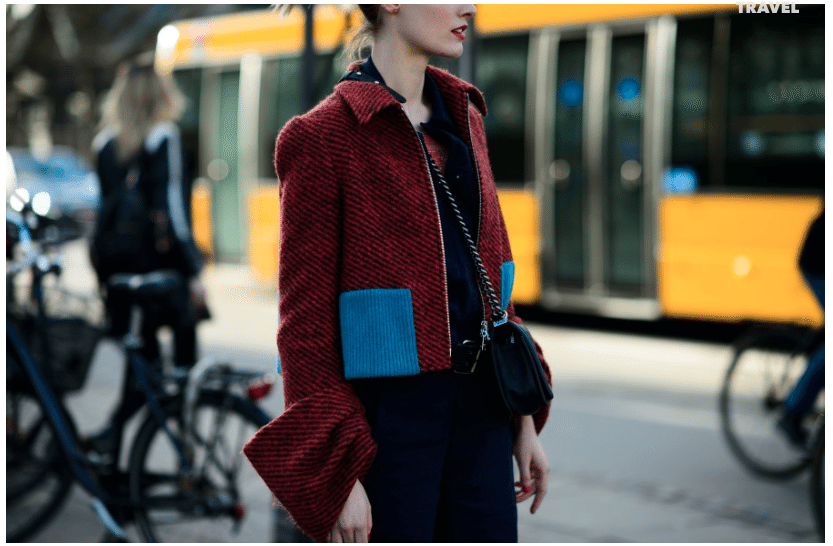 photo by Adam Katz Sinding / Le 21éme
Maybe there is some hope for street style then, when a trend setting photographer is anonymizing his subjects and focusing on the fashion, even though the photos no doubt would sell better with the face in the shot? I recently decided that street style was dying because of the lack of interest in genuine style and growing interest in shooting people who have more instagram followers or who sell better, byt maybe not, after all. And then. When asking Adam in which way he though street style was progressing he told me "How street style is progressing? It's digressing!". 
Let's see where street style goes in these years to come. Will the style of unfamous people will ever be back in fashion?
How do you think of the development of street style? What's good street style to you?
Please continue the discussion in the comments!