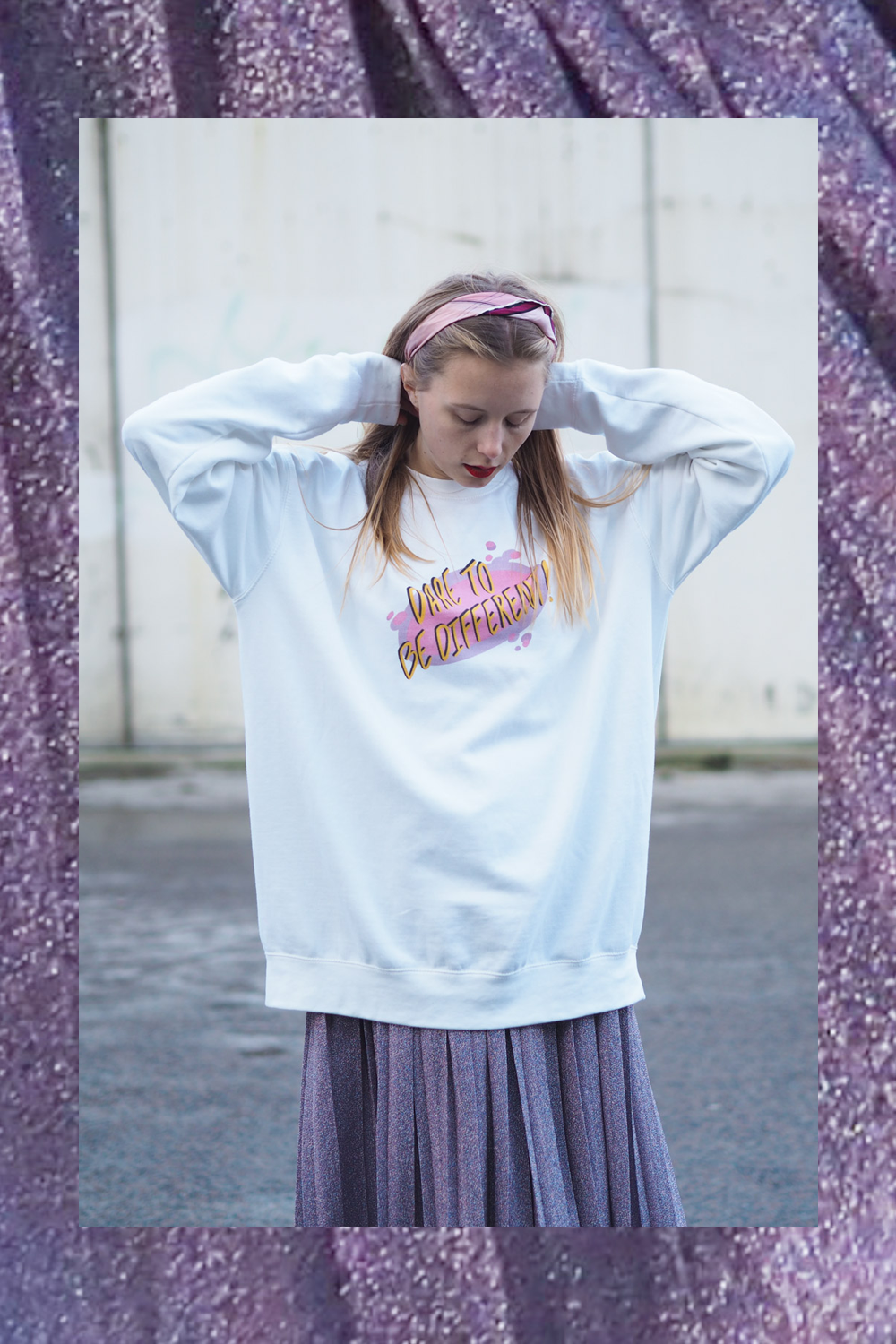 SCARF: SECOND HAND, DARE TO BE DIFFERENT SWEATER: MYRAINBOWTEE(size XL), SKIRT: H&M, SHOES: gift from DR. MARTENS
I sidste weekend var jeg på besøg hos min søster, hvor jeg spottede en af mine favoritter i hendes garderobe. Den der lilla glimmernederdel kan jeg simpelthen ikke stå for, så jeg fik lov til at låne den i en lille periode – juhu for søster med god smag og samme størrelse i tøj!
Så i mandags kørte jeg en generel glimmer/unicorn feel i mit outfit – synes jeg i al fald selv. Og wow, hvor var det pænt, synes jeg. Kender I det, når man går ned i kantinen fra grupperummet på skolen og føler sig så overdrevet cool at man tænker "ej, alle glor helt sikkert på mig, fordi jeg ser så mega sej ud i dag". Selvtillids-boost nummer 1! Og så var det oven i hatten super behageligt – en oversize sweatshirt med et skønt print(som fantastiske Mathilde har lavet! Se mine billeder for hende her og shop hendes designs her!) og en lang nederdel med elastiktalje og mine nye sølvsko, som jeg fik i Dr. Martens #worndifferent-samarbejdet, som er for sygt behagelige og cool.
SHOP GLITTER SKIRTS & SILVER SHOES(reklame links)