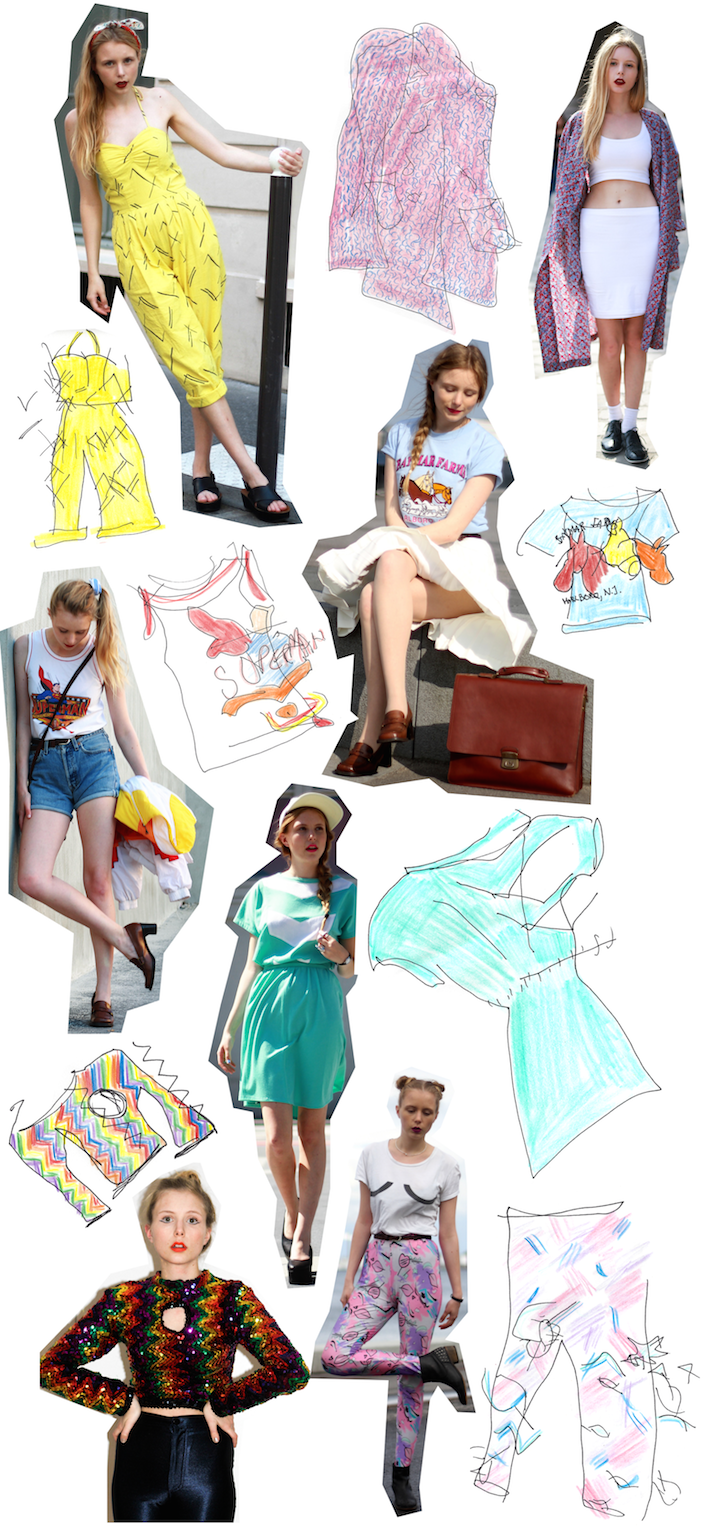 As I teased for last week, when trying to do some blind contour drawings of some of my favorite things from my wardrobe, here is a portion of "Aaah, so that's what that is supposed to look like!".. Namely, photos of outfits where I used those exact items – and a little recap to these outfits that I wore last spring, summer and on an autumn night, because it looks like I haven't really worn those items a lot since then – phew!
Which items did you guess right?
My 90's hell of an elastic sequin blouse was last used to a MØ concert in the fall. The yellow pant suit and the printed kimono were used during the SS14 fashion week in Paris – oh, I can't wait till next fashion week season! The horse tee, the superman top and the turquoise dress were used in the summer when I partied all night and worked all day at Café Klædeskabet, which now is closed. And last but not least, those silly leggings were used on a rainy spring day, when I went for a long walk with my friend, Linea.
Those old outfits really bring back memories, huh? I think I should start bringing those items out in the light of day a bit more than I've done since last year!
Which outfit and item is your favorite?