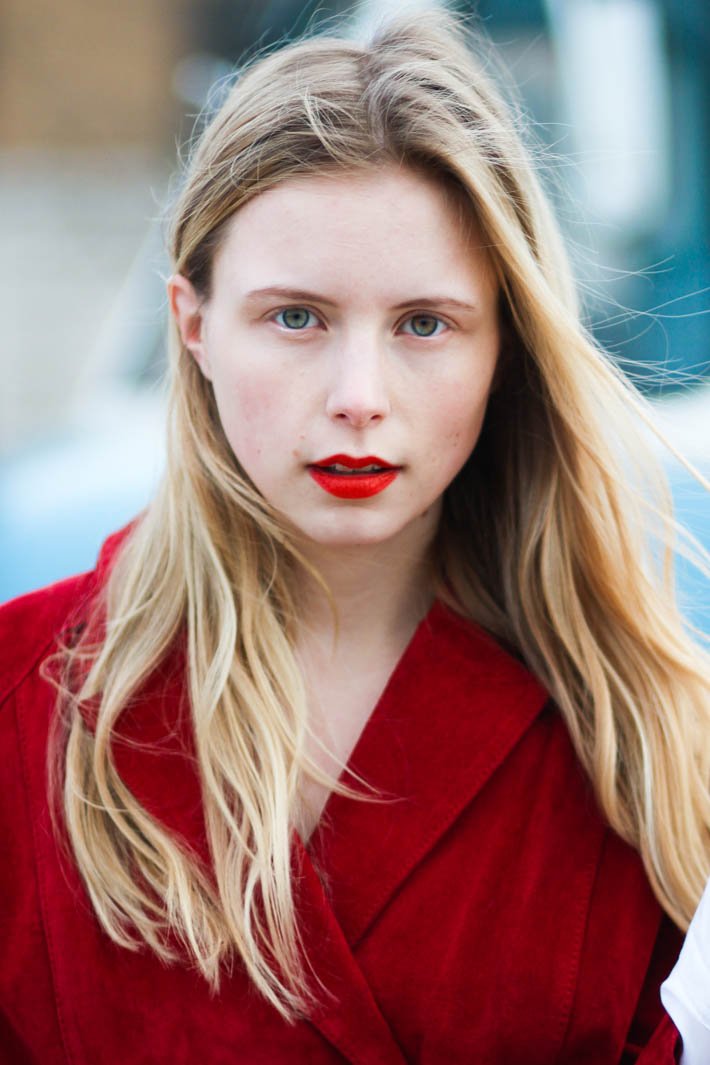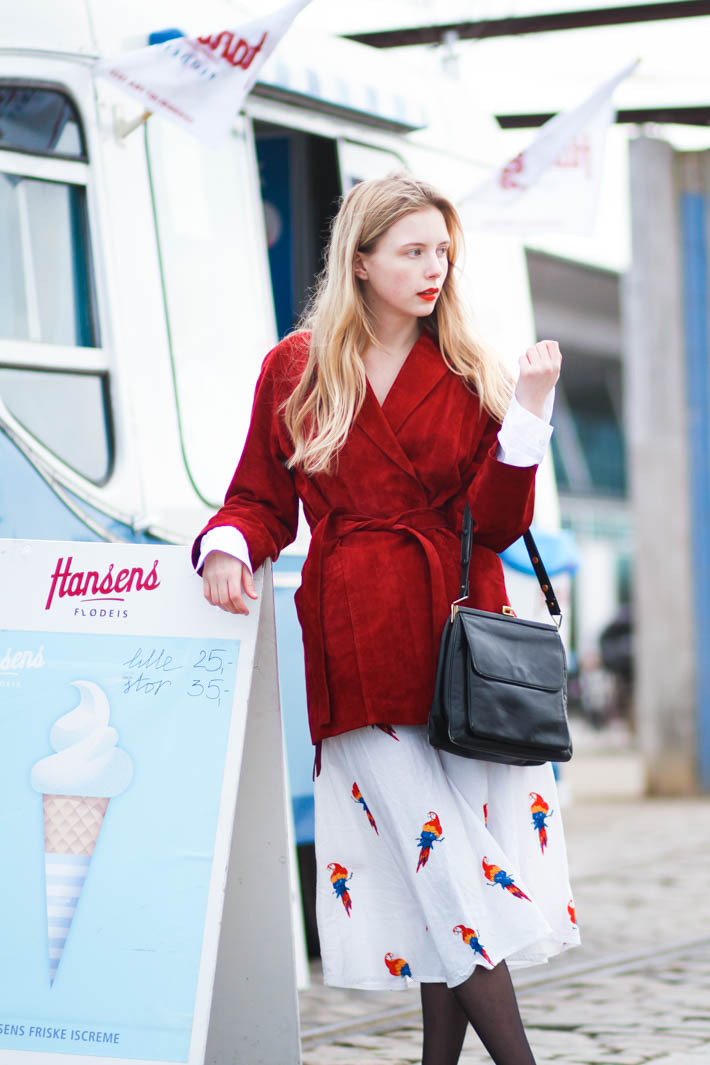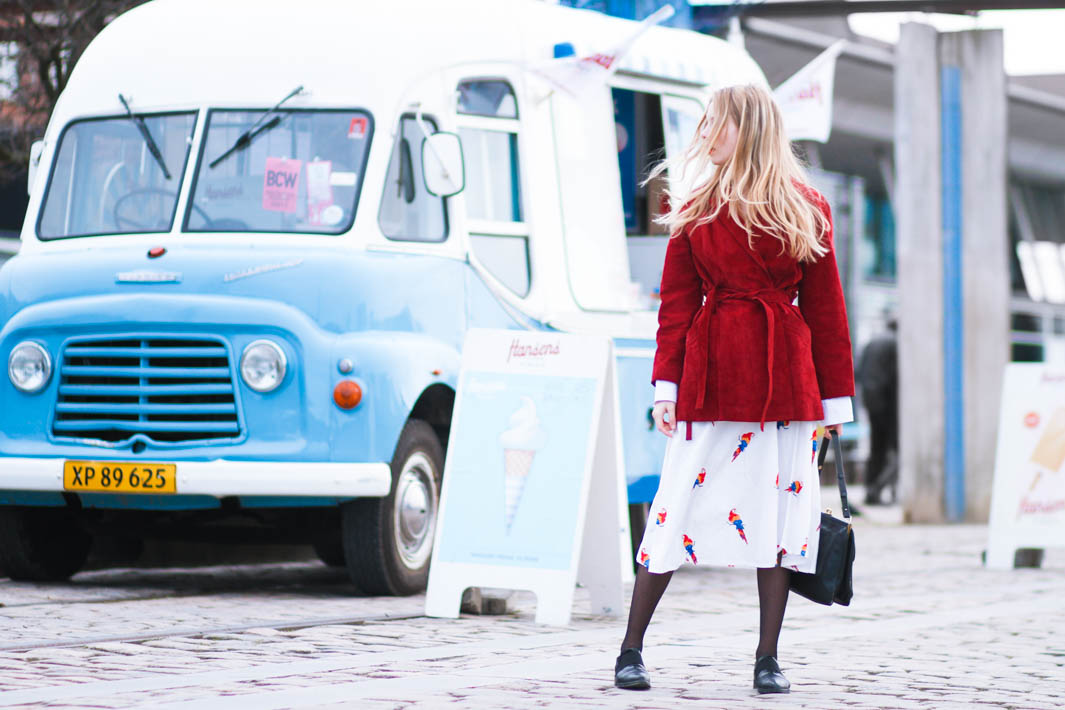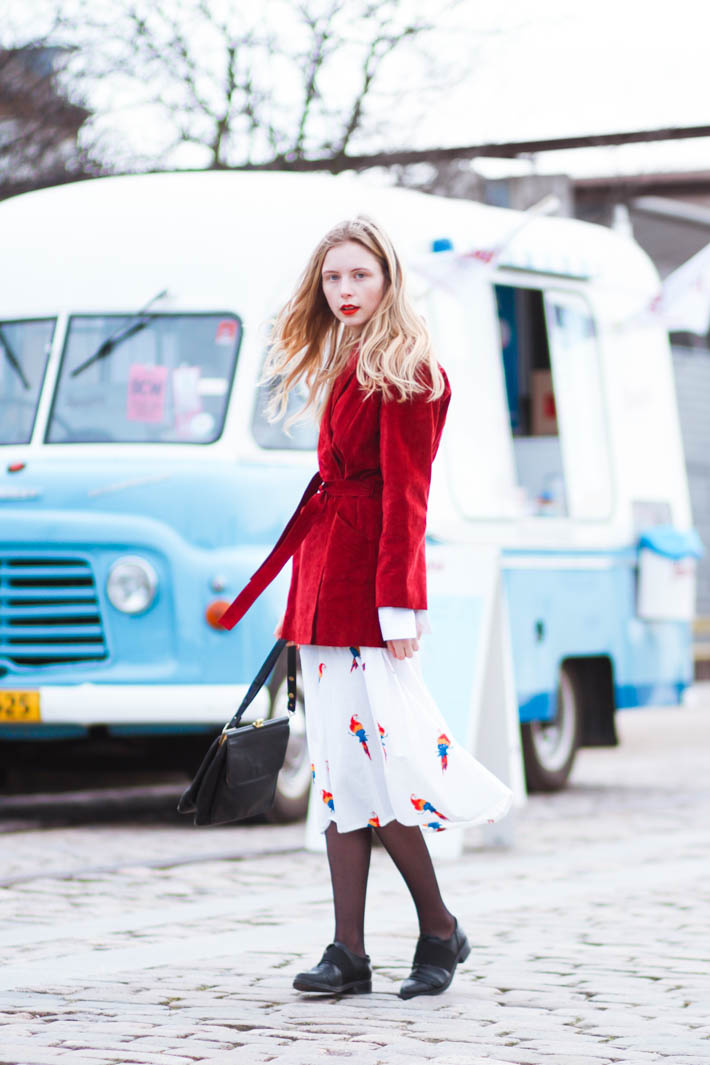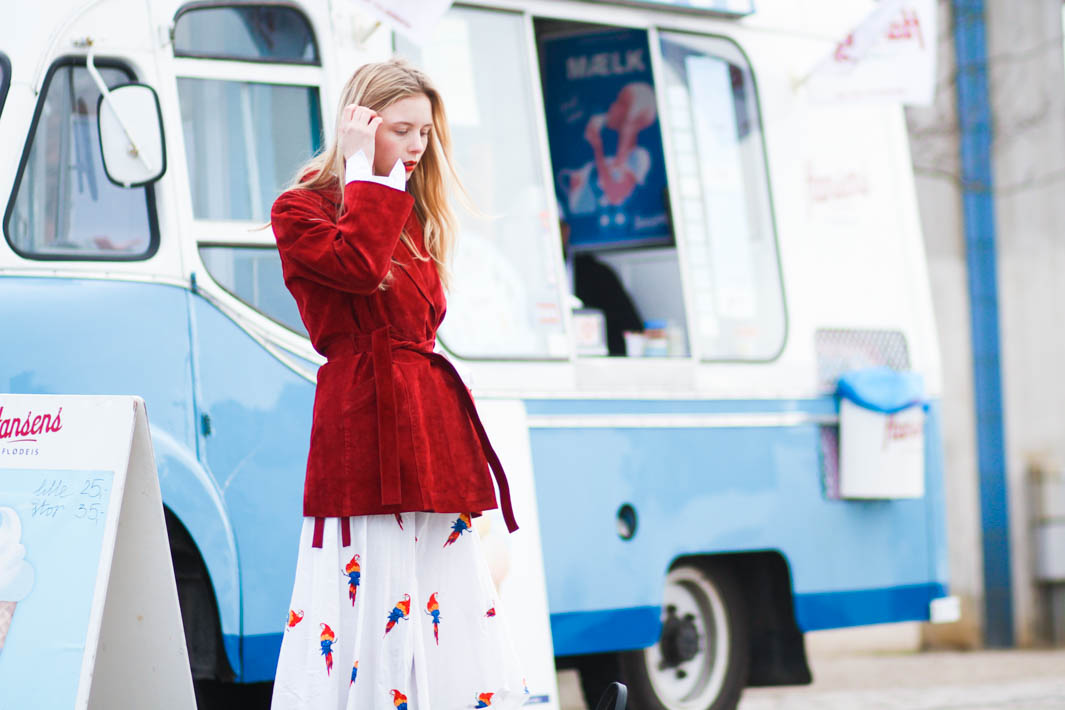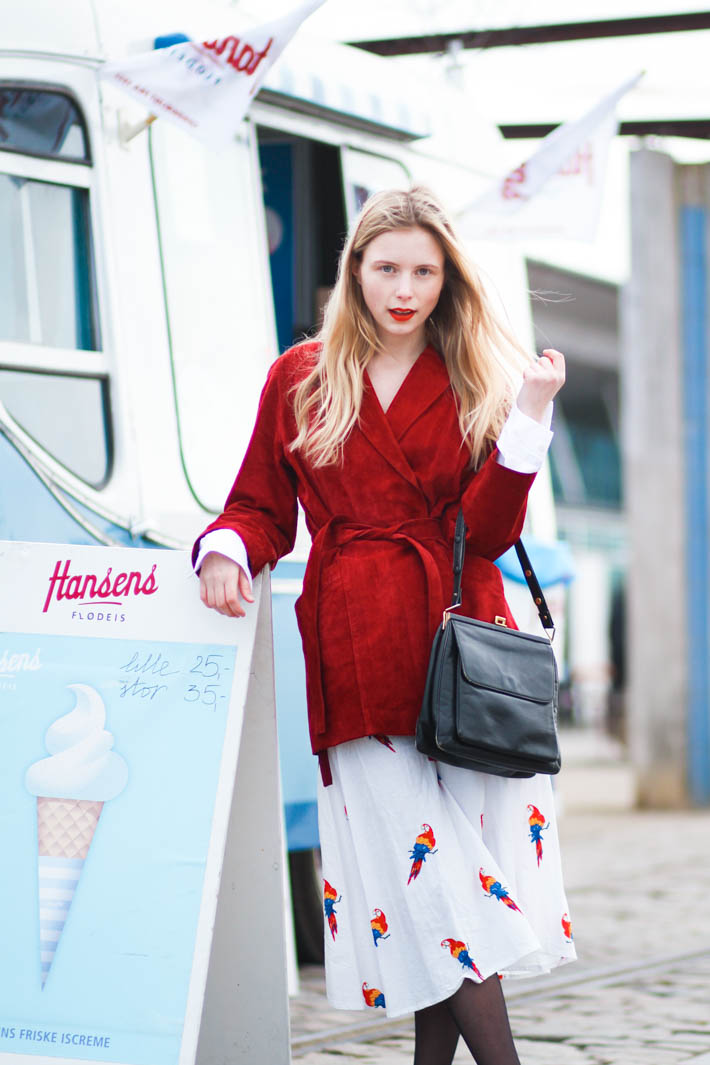 JACKET, SHIRT, SKIRT & BAG: SECOND HAND, SHOES: SELECTED
Min søndag blev tilbragt i selskab med to skønne Maria'er og med to forskellige formål. Den ene Maria, min skønne Aarhusianske veninde, overnattede hos mig og vi spenderede formiddagen på min stamcafé og gik derefter en tur langs Bryggen, hvor hun hjalp med at fotografere mit outfit – det var meningen at havnen skulle være min baggrund, men da vi så denne fine lille isbil, kunne vi ikke dy os for at bruge den som kulisse.
Den anden Maria er et forholdsvist nyt bekendtskab, men ikke desto mindre er hun enormt cool og sød. Vi tilbragte eftermiddagen sammen på mit værelse med en masse tøj og et par computere, da vi skulle planlægge en modeserie, som vi skød dagen i mandagens. Og hvis I fulgte med på snapchat(mariemyrhoj) fik I også et lille kig til hvad det gik ud på. Spændende! Jeg ved endnu ikke hvornår I kan få billederne at se, men glæd jer!
Jeg var forresten hoppet i et genbrugskøb i form af en skøn, rød jakke i ruskind, som jeg glæder mig til at få brugt mere, når vejret bliver varmere.
Hvad synes I om mit outfit? Og hvad spenderede I søndagen med?
SHOP RUSKIND