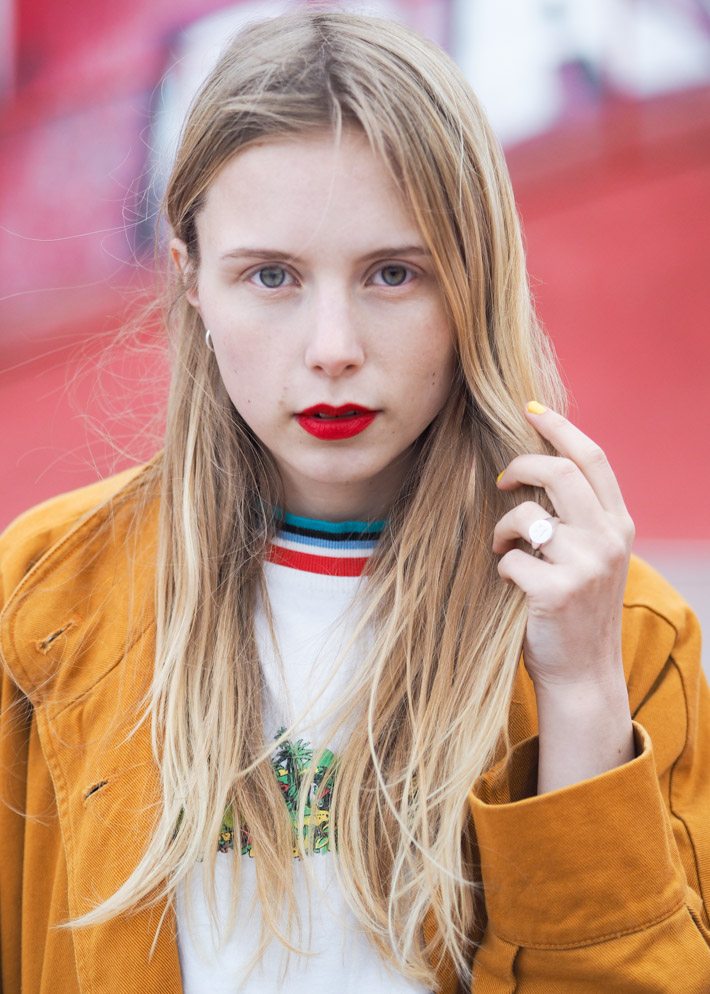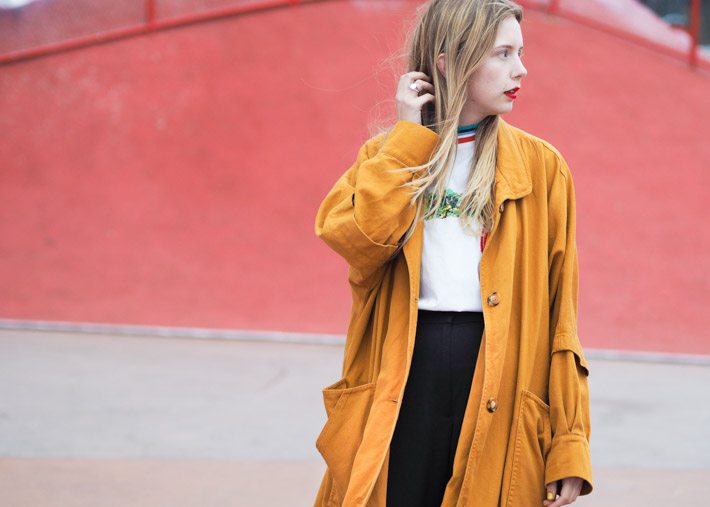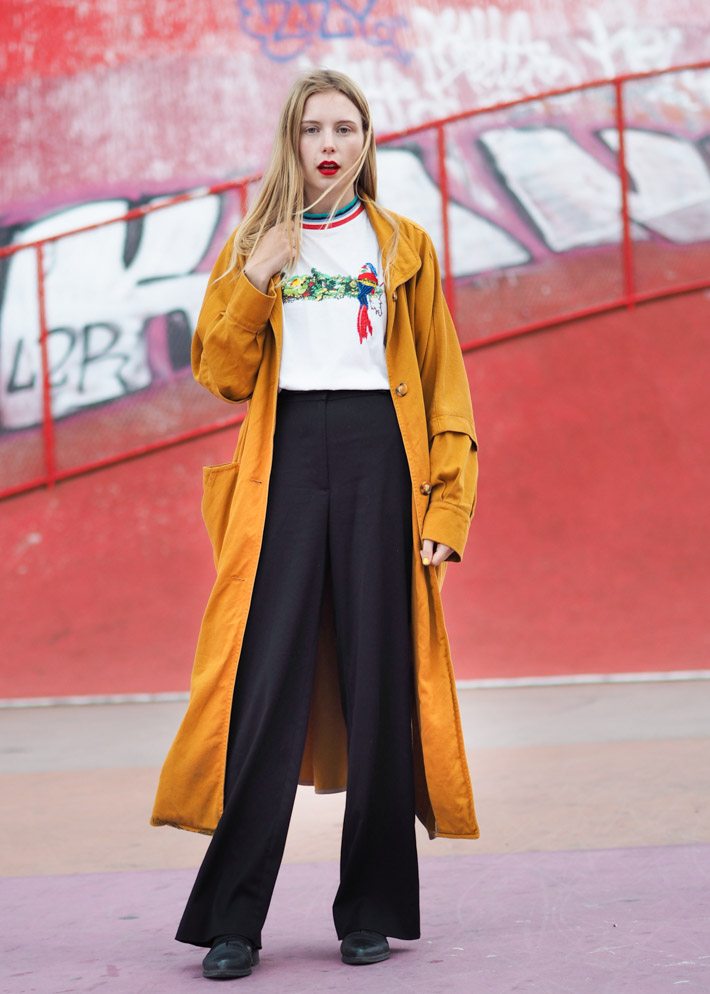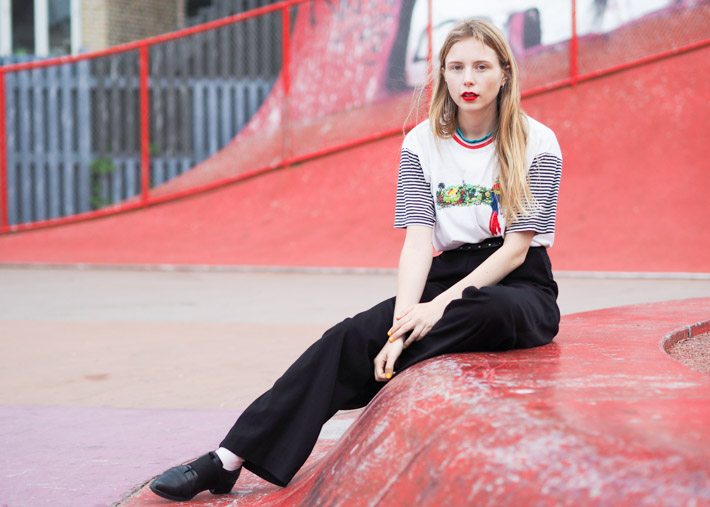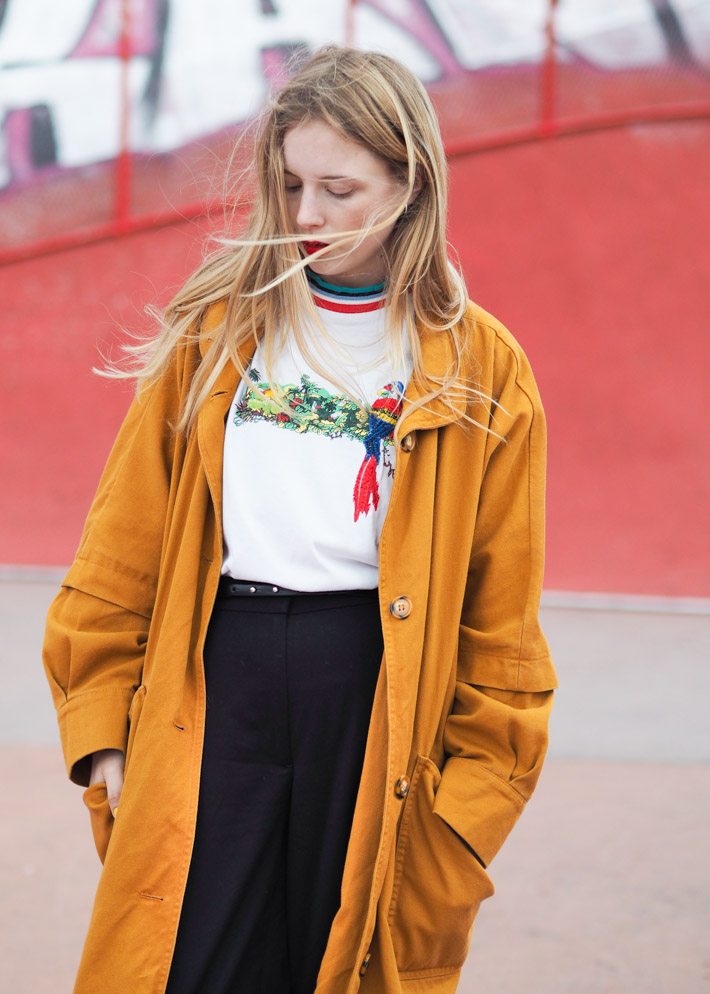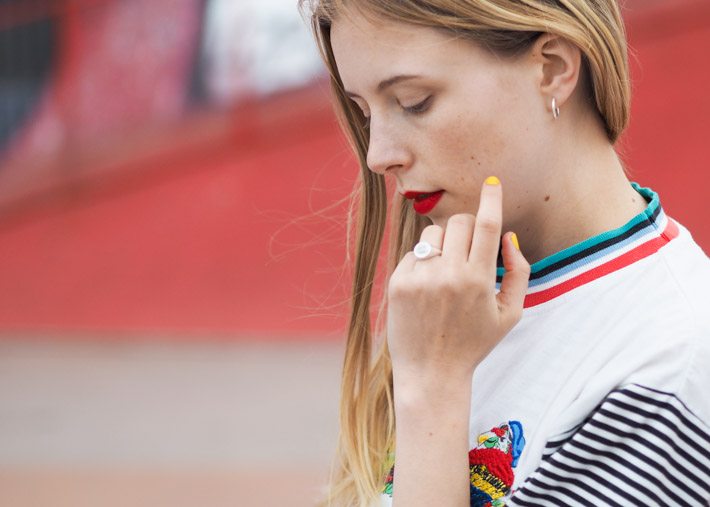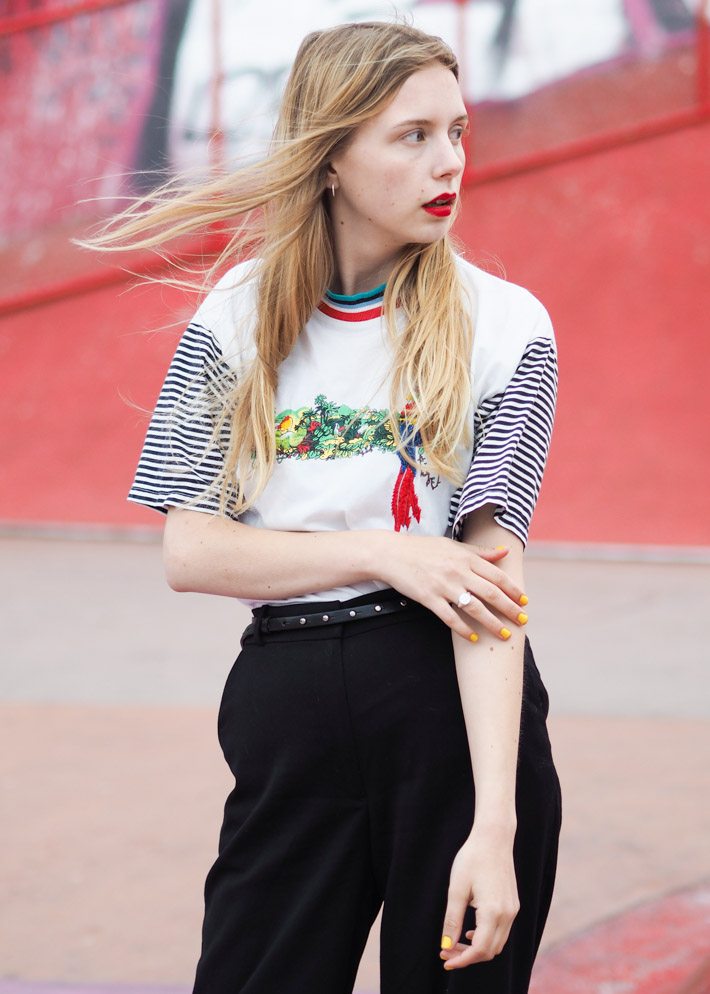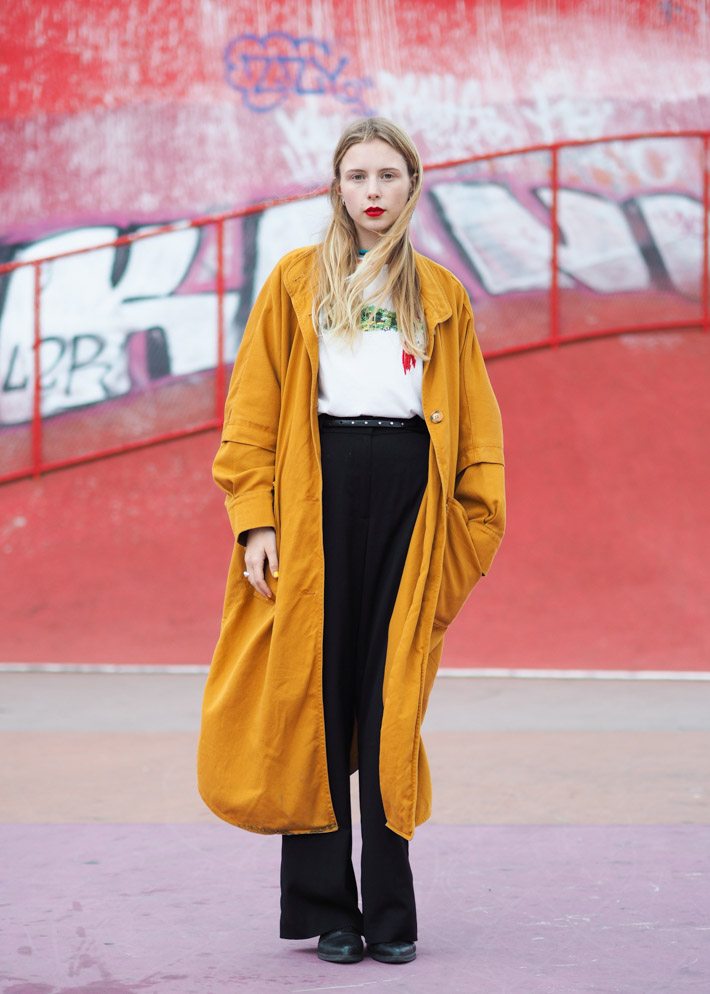 T-SHIRT: SECOND HAND, JACKET & TROUSERS: MONKI, SHOES: SELECTED, RING: HERE, EARRING: HERE
Det er sjældent at jeg hopper i noget så solidt sort, som jeg gjorde i fredags. Jeg har svært ved at lade store dele af mit outfit være så helt mørke fordi jeg føler at jeg næsten drukner i de mørke farver. Men i fredags hoppede jeg i et par bukser, som jeg er helt vild med, til trods for farven, når mest på grund af hvor enormt komfortable de er. Jeg tror det er de eneste bukser, jeg har fundet, som har præcis den form jeg leder efter – små i taljen og store i benene.
Jeg valgte egentlig udelukkende at tage dem på fordi jeg ville have min skønne papegøje-t-shirt på og, efter at have gået i nederdele i ugevis, synes der skulle nye boller på suppen. Og jeg endte med at være ret så glad for outfittet til trods for den store sorte flade – for med en gakket trøje og en lang gul jakke udover blev det mørke løsnet lidt op og knap så alvorligt – der er ikke det problem farver ikke kan rette op på!
Billederne her blev skudt på en skøn aften-gåtur med min roomie, Emma, hvor vi smuttede forbi den smukke røde plads og derefter i Jægersborggade efter snaskede burgere og cola – det er virkelig sagen at bo på Nørrebro med en veninde, som også er blogger og jeg nyder det i fulde drag indtil jeg flytter igen senere på året.
Hvad synes I om mit look?
SHOP HØJTALJEDE BUKSER MED VIDDE