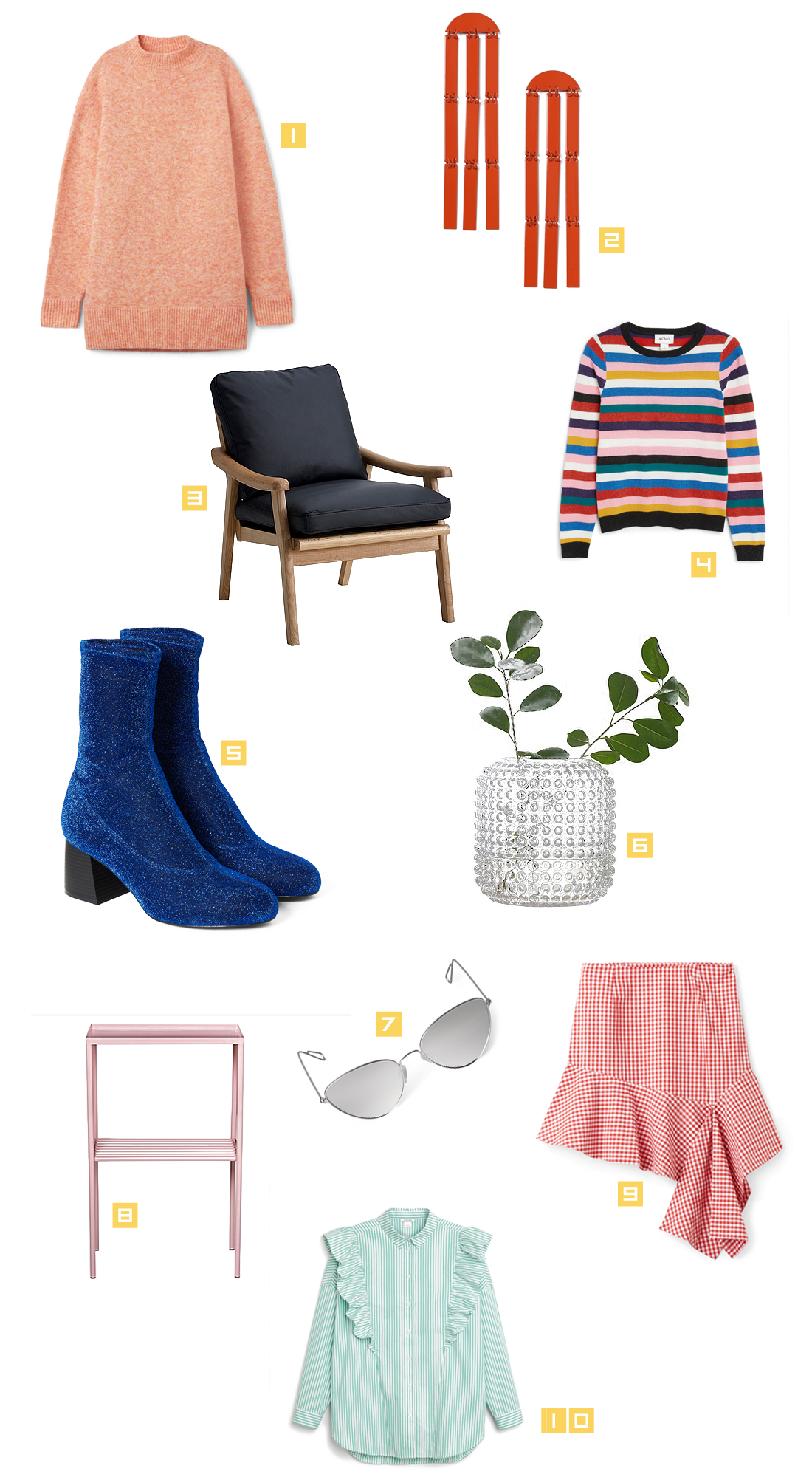 1: WEEKDAY KNIT, 2: GINA TRICOT EARRINGS, 3: FURNIVOVA CHAIR, 4: MONKI JUMPER, 5: MONKI SHOES, 6: ELLOS VASE, 7: WEEKDAY SUNNIES, 8: BLOOMINGVILLE TABLE, 9: WEEKDAY SKIRT(ON SALE), 10: MONKI SHIRT
Once more I've vacuumed the internet for things that 'Í'm wanting at the moment. It started with craving these gorgeous boots and figuring out that they finally came in the show at Monki! Now the question is just – blue glitter or black and shiny?
What are you dreaming of these days?