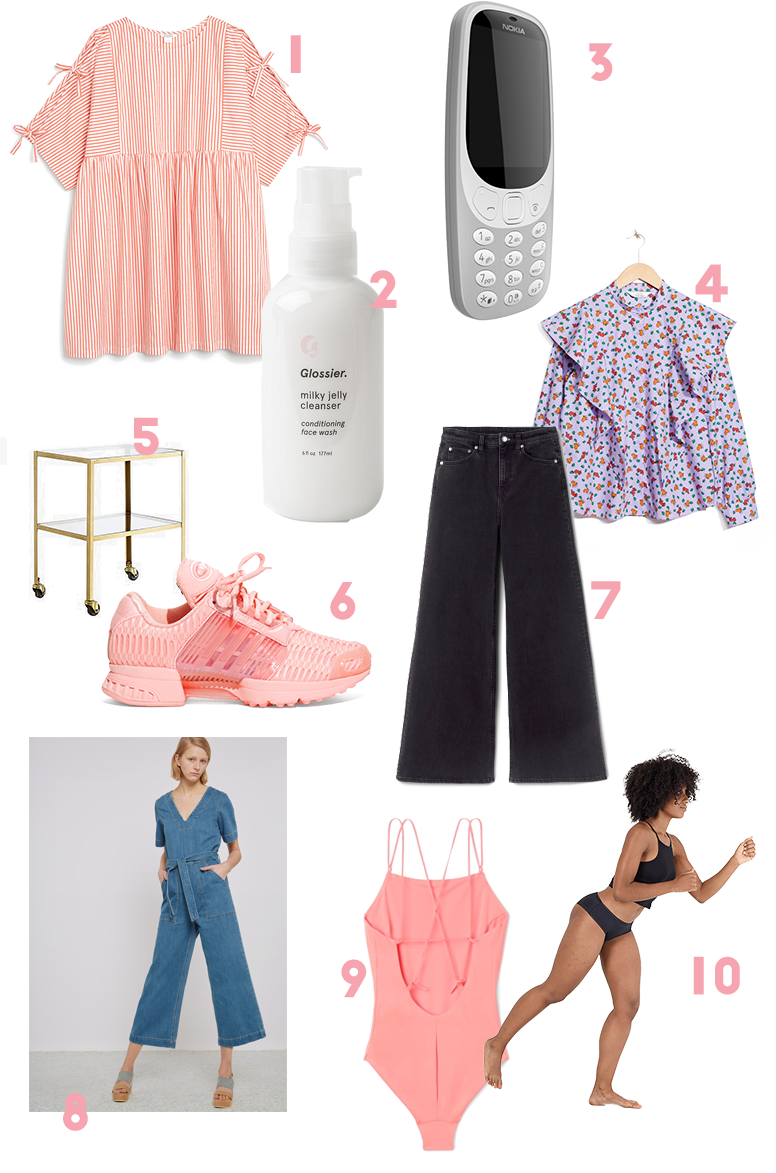 1: HERE, 2: HERE, 3: HERE, 4: HERE, 5: HERE, 6: HERE, 7: HERE, 8: HERE, 9: HERE, 10: HERE
I'm really craving buying things from the fantastical internet these days. But I recently thrift shopped for what was my entire shopping budget this month(including this amazeballs pure wool cape), so all of the things in this post are completely out of reach. But hey, if you shop through the links on the blog, I might make a dollar or two, since I do use affiliate links in these posts, FIY(help a sister's shopping budget, right?).
I'm so craving this Monki dress that I can't find in any of the physical stores, these awesome wide leg jeans that are only produced in sized that don't fit me(why, god?) and putting away my fomo, going back in time and getting the relaunched Nokia 3310 for my non working day.
I also looking for these completely incredible pink sneaks. Oh. My. God. Why. Are. You. Not. Mine! And wondering if I should go invest in the latest, fancy period-product, these panties that will mean bye bye to tampons and pads and hello sustainable, non wasting periods(and I totally fell for the way they market the product and set up their website)!
What do you internet-crave these days?
[show_shopthepost_widget id="2737763″]