In London I – for once – got back to shooting street style in the most intimidating way I know, but also of the most inspiring people I saw. Shooting people out side of fashion week might have you get into a situation where you'll get rejected or have to make people feel comfortable in front of you camera. But I did get shots of these four girls, that are super inspiring – have a look!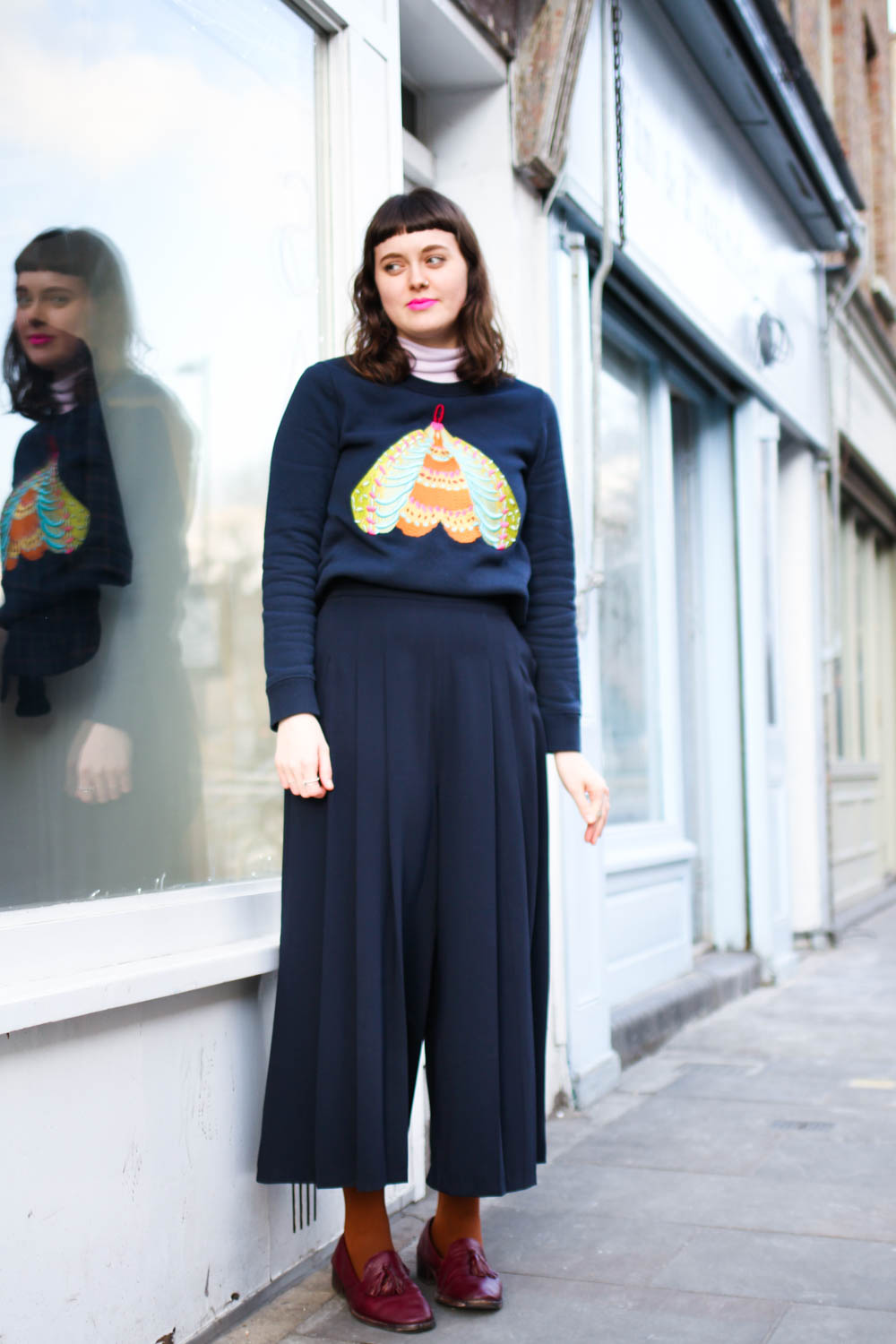 This girl is the only one I forgot to get the name of. But putting that aside, she might also just be the most inspiring girl I've seen in a long time. Her simple, navy blue outfit is broken up by the coolest combo of orange socks, red shoes and a strong lipstick – she's quite the role model as to how you can spice up your neutrals with little, but interesting details.
SHOP COLORFUL DETAILS
[show_shopthepost_widget id="1475515″]
[show_shopthepost_widget id="1475519″]
 Isabel really caught my eye with her bright orange jacket and her cool attitude. She really shoes how you can go for a cool, neutral black and grey look and spice everything up with a single colored item. 
SHOP COLORFUL JACKETS
[show_shopthepost_widget id="1475512″]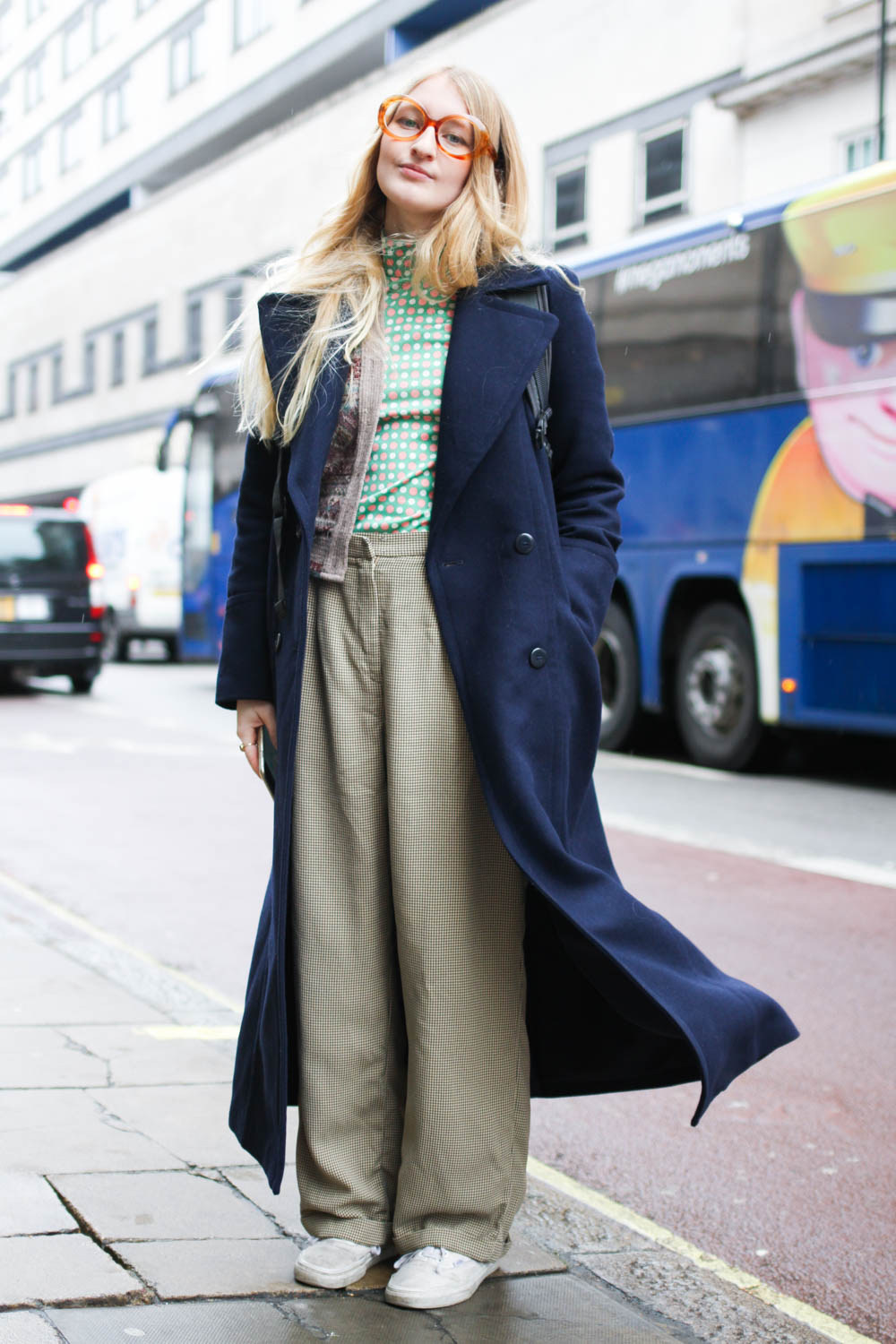 Steph here has the most awesome vintagy style and goes for multiple prints at once. I love how she, when her coat's open, is incredibly colorful, print overloaded and detailed, and when the coat's closed, she still has this cool vintage vibe with the simple coat and the big glasses.
SHOP PRINTS
[show_shopthepost_widget id="1475524″]
[show_shopthepost_widget id="1475527″]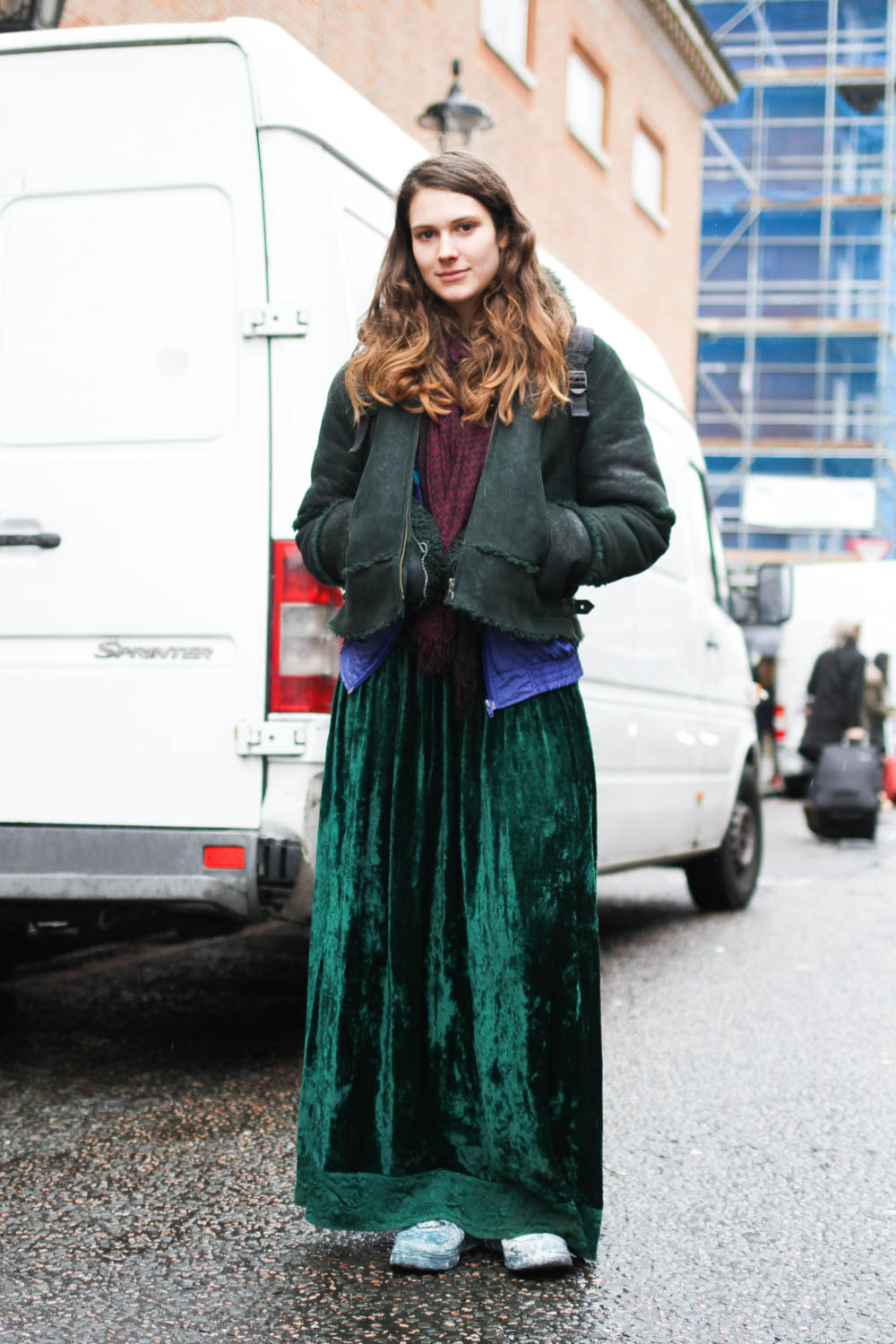 Harriet caught my eye because of the complete and fun color scheme of her outfit. With deep jewel colors and her green velvet skirt and the green leather jacket, she's in on the green trend that's coming up, but still keeping in touch with her own personal style. I love it!
SHOP GREENS
[show_shopthepost_widget id="1475495″]
Whose style is your fave?