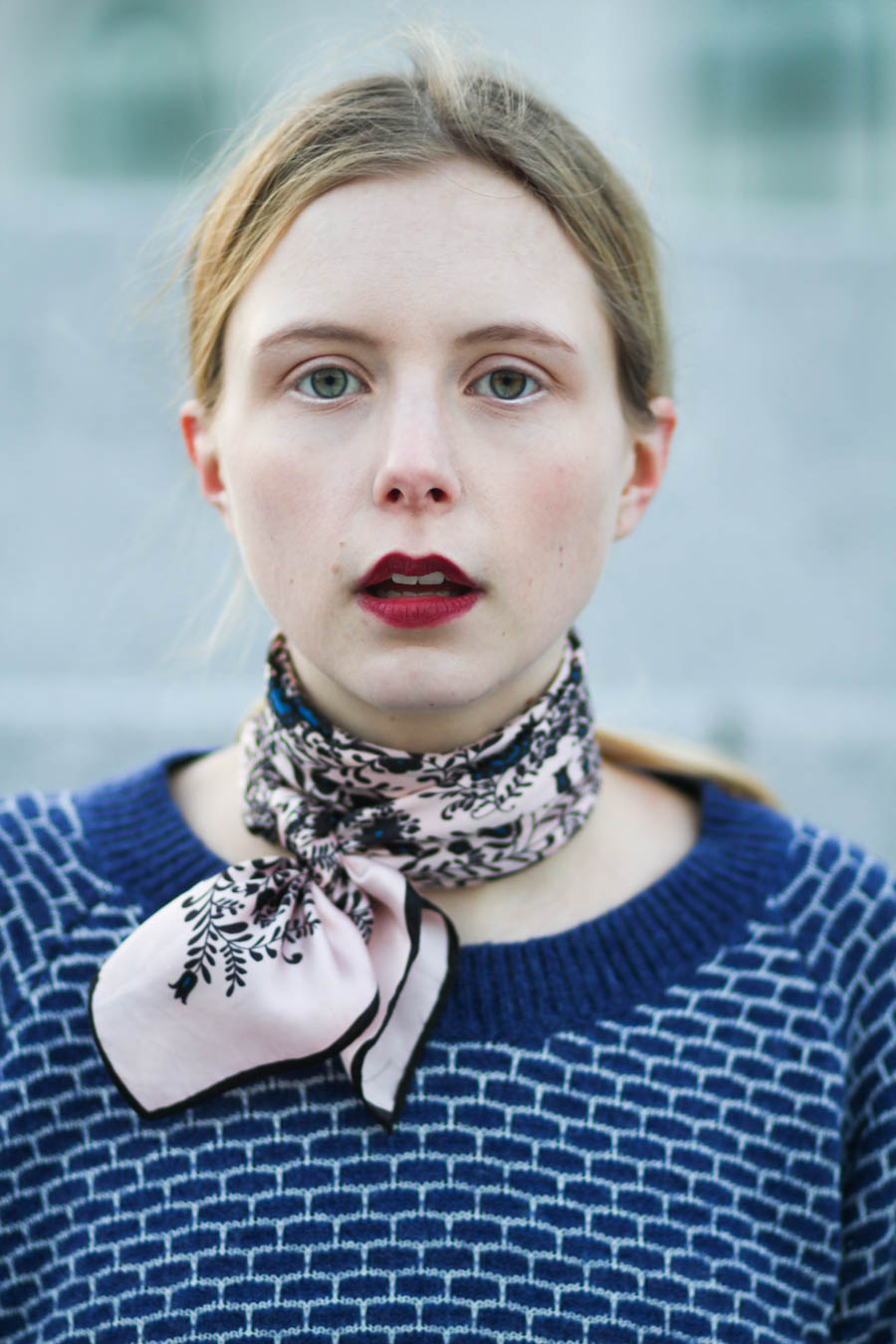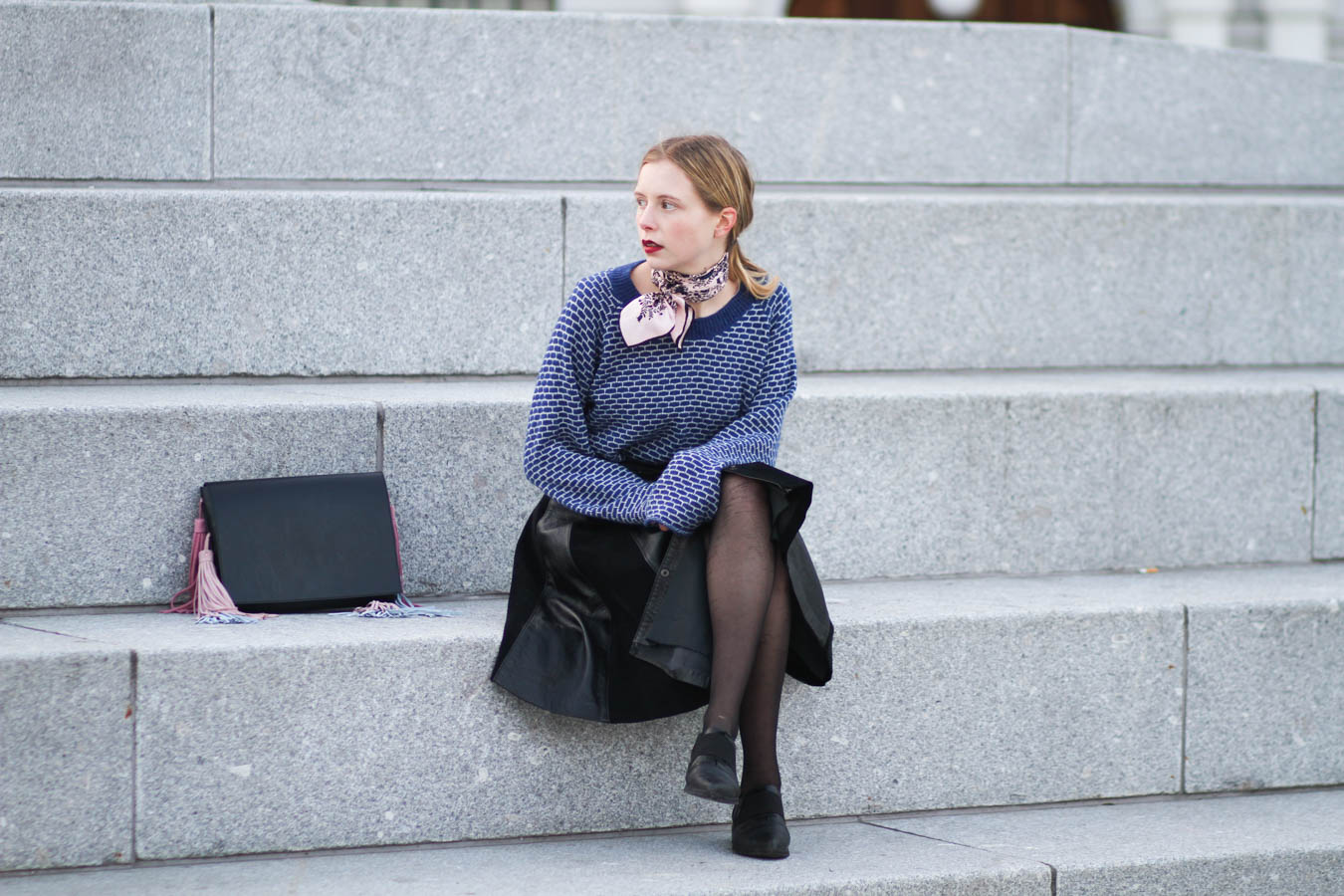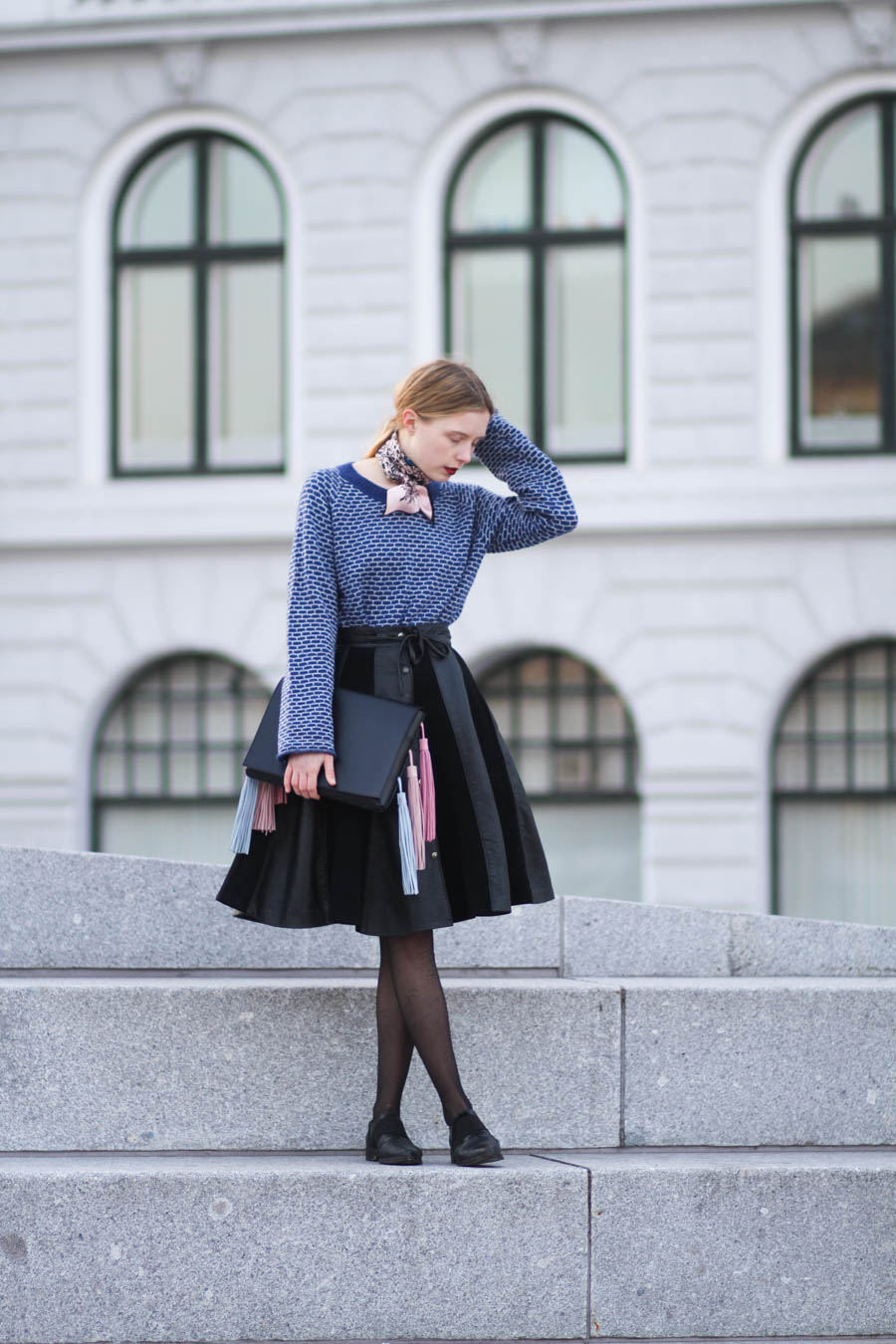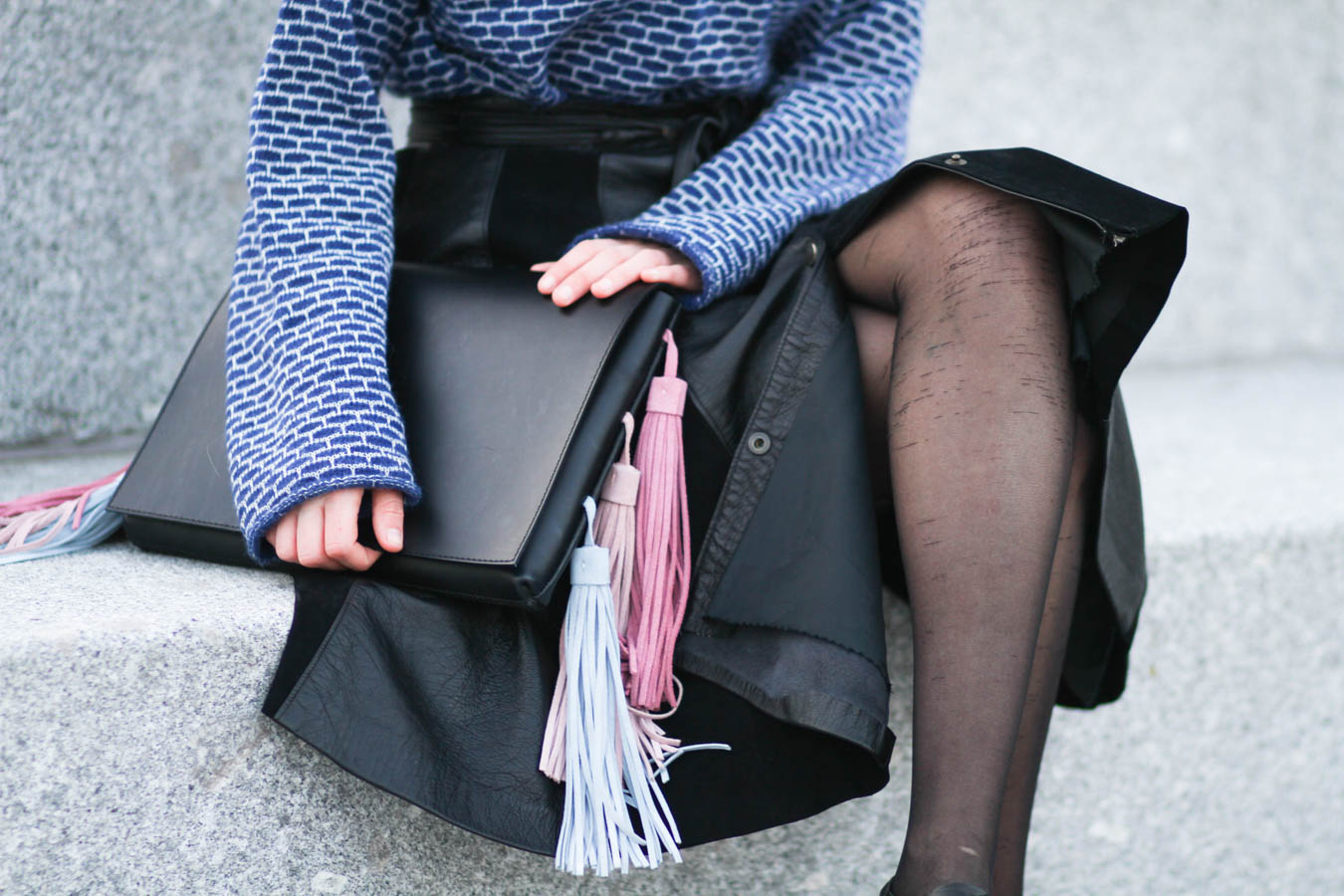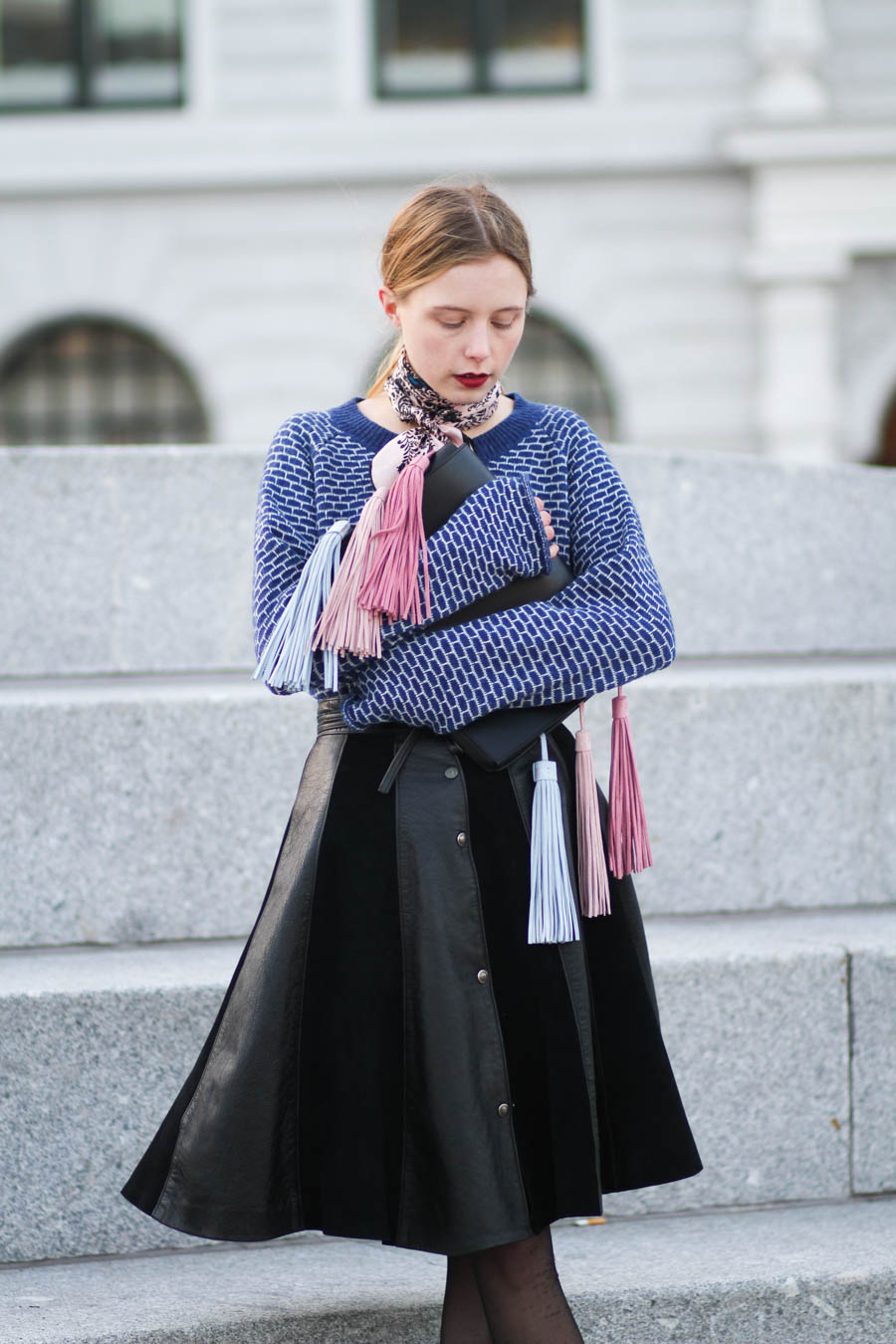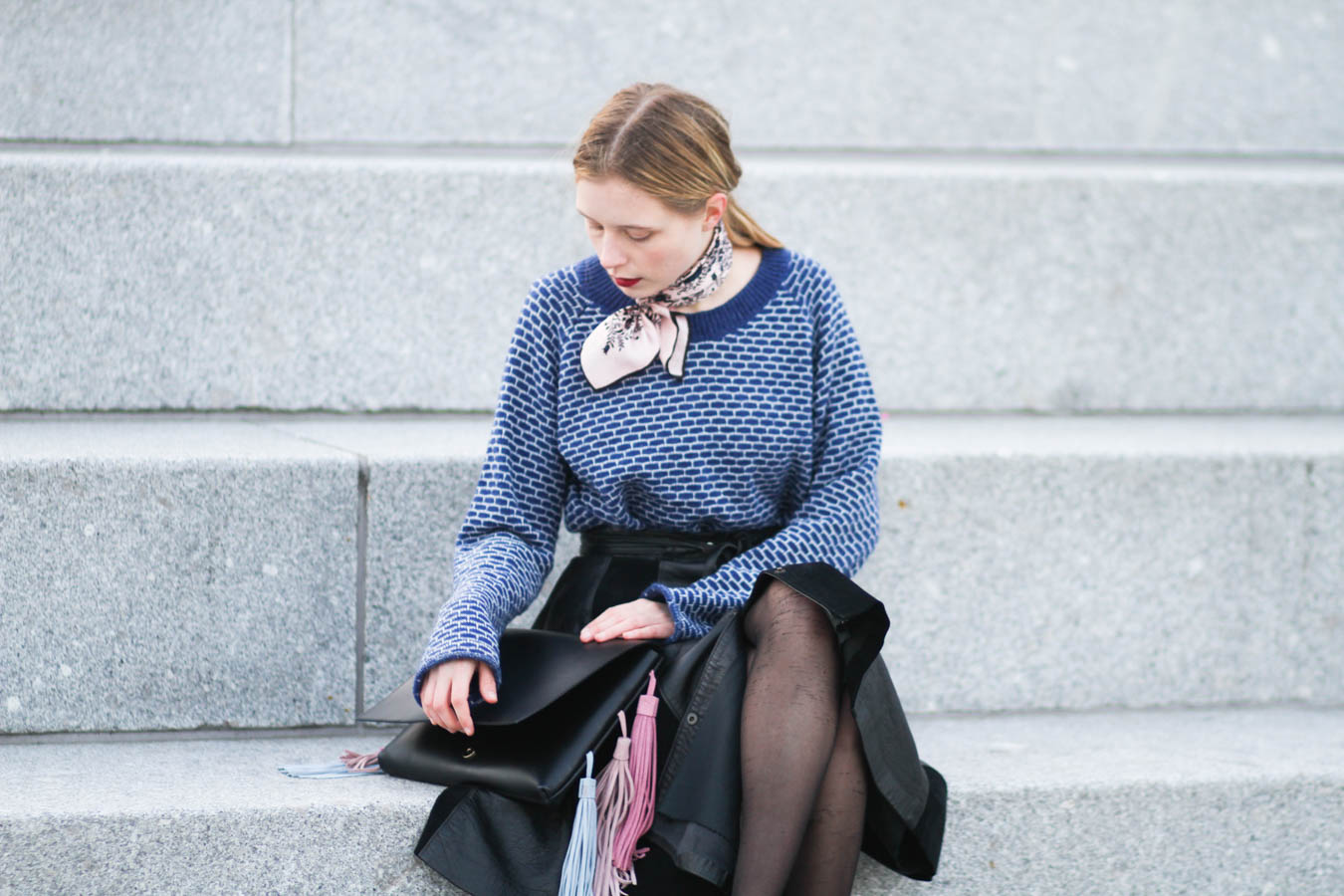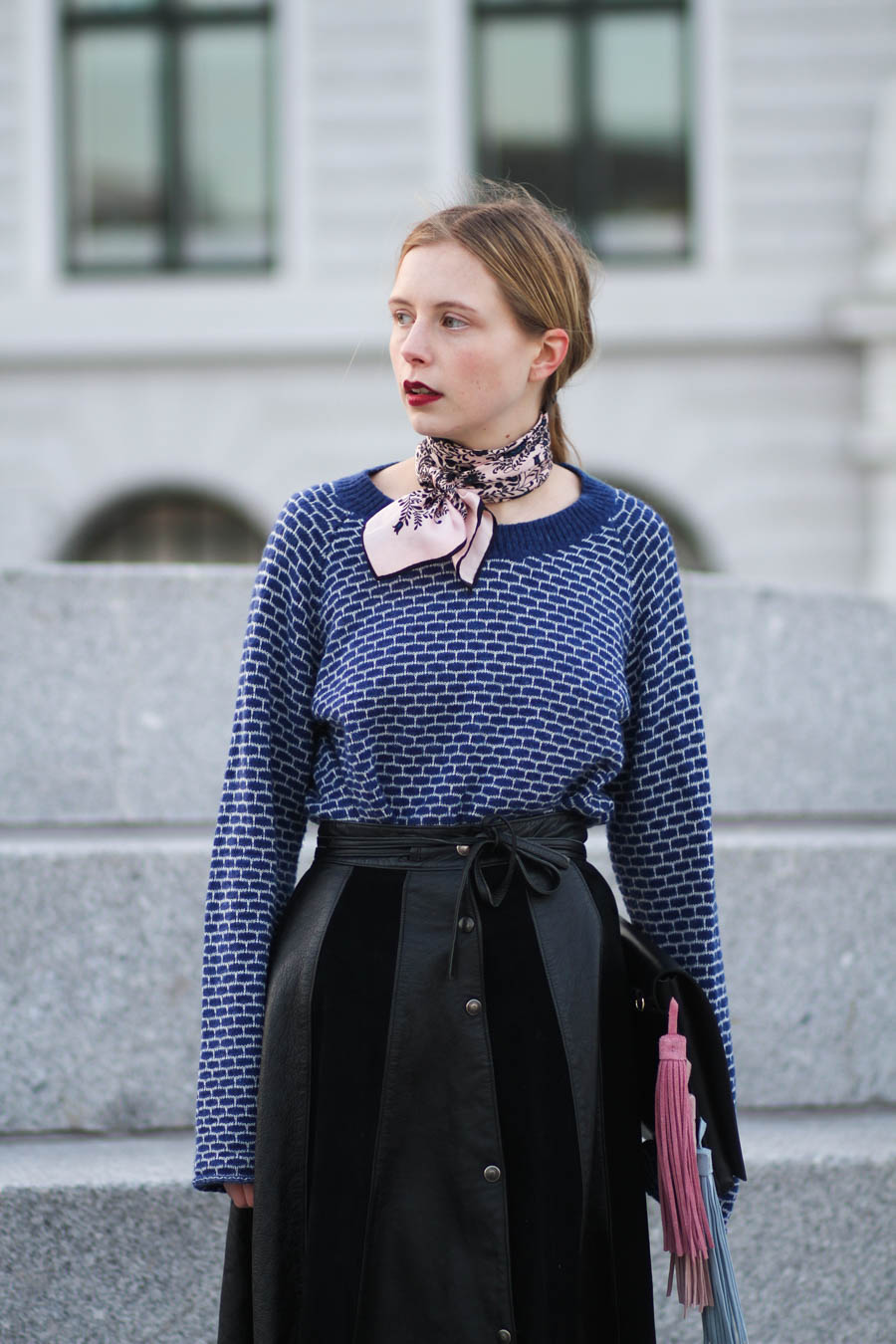 LIPS: MAC, SCARF & SKIRT: SECOND HAND, JUMPER: BAUM UND PFERDGARTEN, BAG: ASOS, SHOES: SELECTED
On Friday I went out quite spontaneously, danced all night long, and ended up going home around 5am. Some decision to make, when thinking about the fact that I was going outfit shooting with Stine on Saturday afternoon, and if I were to do that feeling less hangovery the sun would've gone down before my headache would've passed. But I got up in time, and after a 2pm o'clock brekkie and crisps for lunch, I got out while it was still light outside.
And why am I telling you this story in an outfit post? Well, it has something to do with how you – or well, how I – easily get up and outside looking somewhat nice after having partied too long. My fix is to dress up, very femininely, very cute and go for that ballerina shape with a high waist skirt and a cute little neckerchief. And something that will draw attention from the bags under your eyes and the lack of energy, like the tassels on the bag I decided to wear and which I looove!
What's your "try not to look like you have a hangover" trick? 
[show_shopthepost_widget id="1473016″]