… when fall arrives, that is.
Again, I've gone through the coming season's shows, which ended in Paris last week. There are tonnes of nice trends and I'll be telling you about them in smaller portions of three per post.
Aside from getting informed about what you should wear in 6 months, I'm also doing you a little service this time, letting you know what these trends can mean for you and your relationship to clothing(and electrical bills), when fall arrives.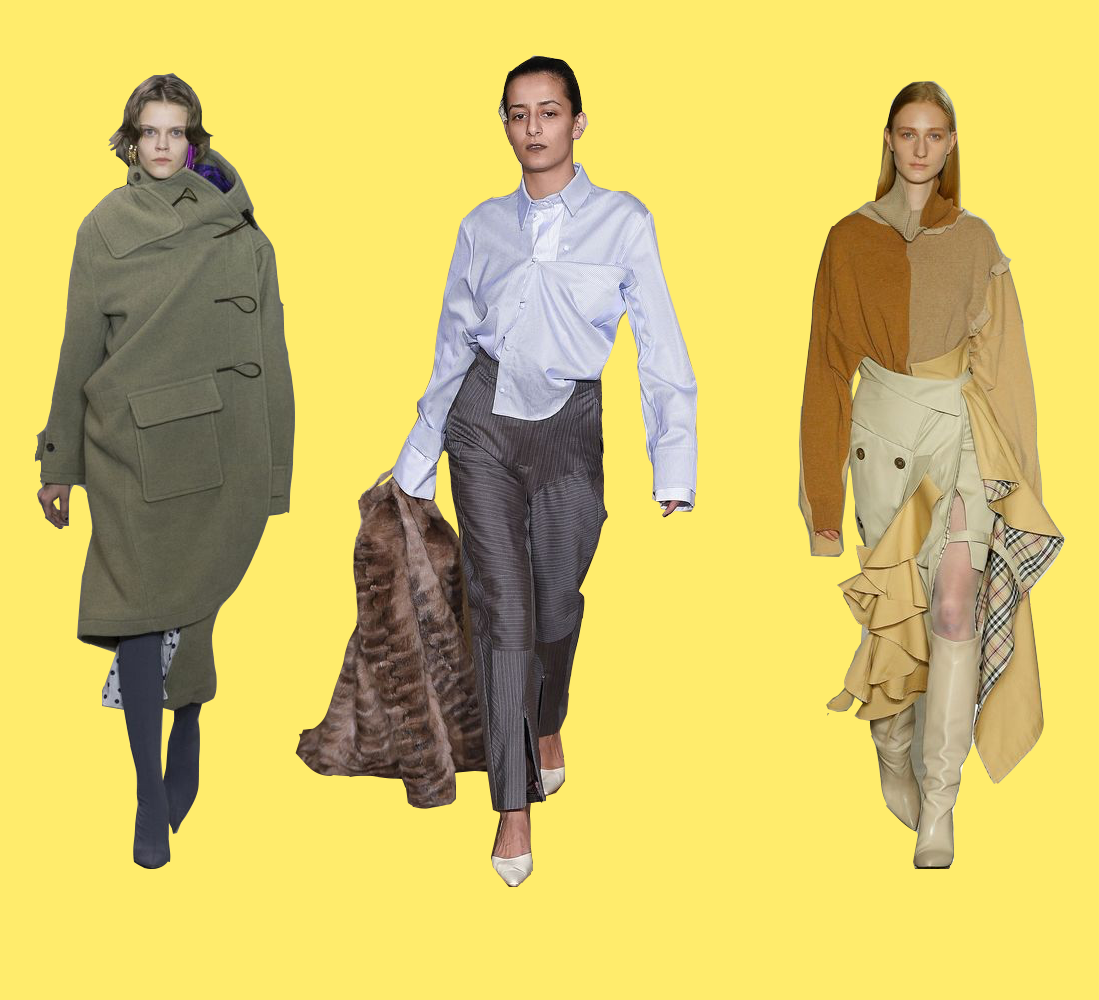 ASSYMMETRY & DECONSTRUCTION
Maybe it's not one of the biggest trends of the season, but it's one of those that I like a lot. The assymmetry, weirdly buttoned shirts and deconstructed items of clothing. I love the messy and imperfect look and how it adds some fun and character to your look.
What this trend means for you:
If you wanna be trendy this fall, you'll get to save some money on the electrical bills this fall and winter. You'll have no need to turn on the lights when dressing in the morning, since you really don't need to be able to see which button goes into which hole. Win!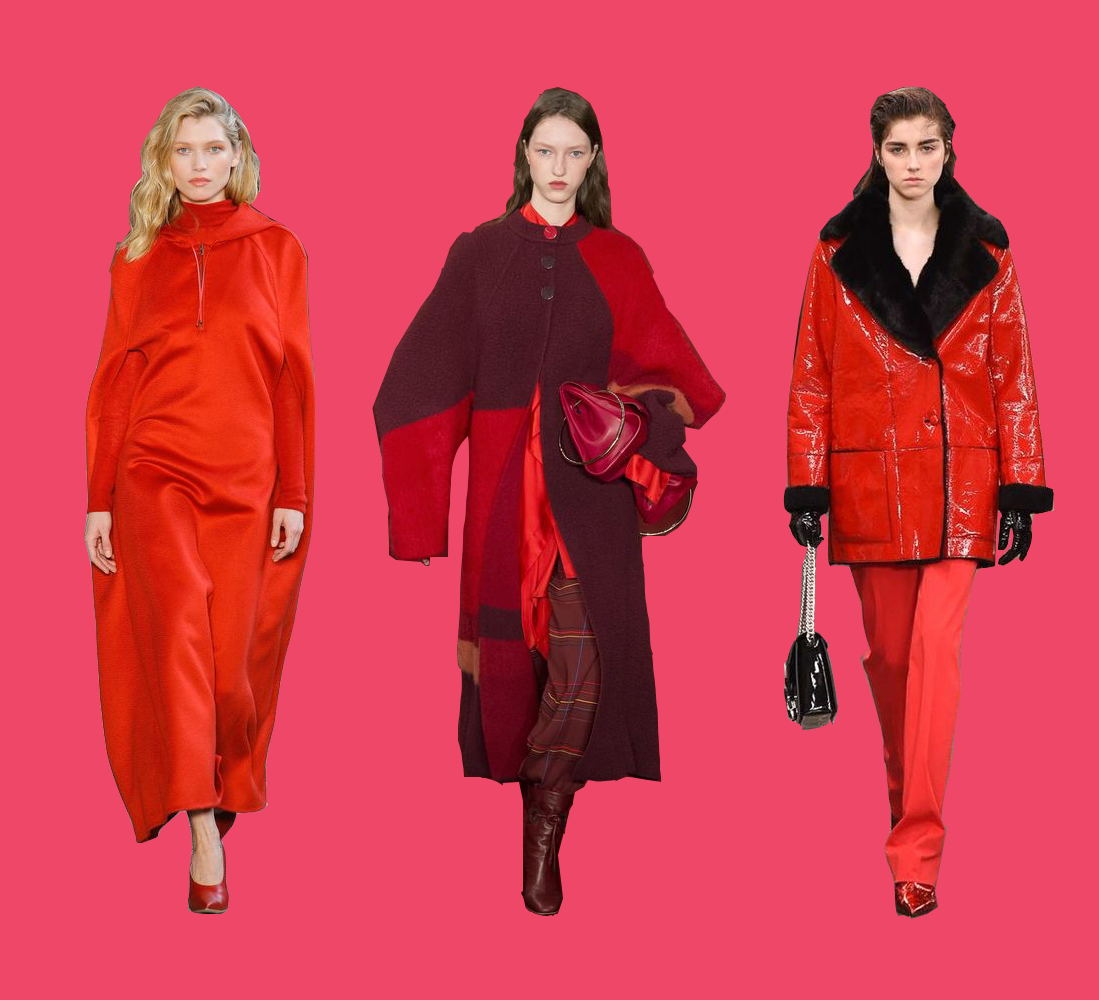 LADY IN REEEEED
Ok, yeah, I think we can all agree that red is this falls main color. There wasn't one catwalk without a full red look or red, thigh high patent leather boots. I'm loving the one-color-head-to-toe look so this trend is definitely a nice one, I think!
What this trend means for you:
If you never dared to wear red or never dared to go red from head to toe, this is your chance! This fall no one will be thinking you're a red-loving freak, if you walk down the street in a pair of red boots and an oversize, all red maxi dress!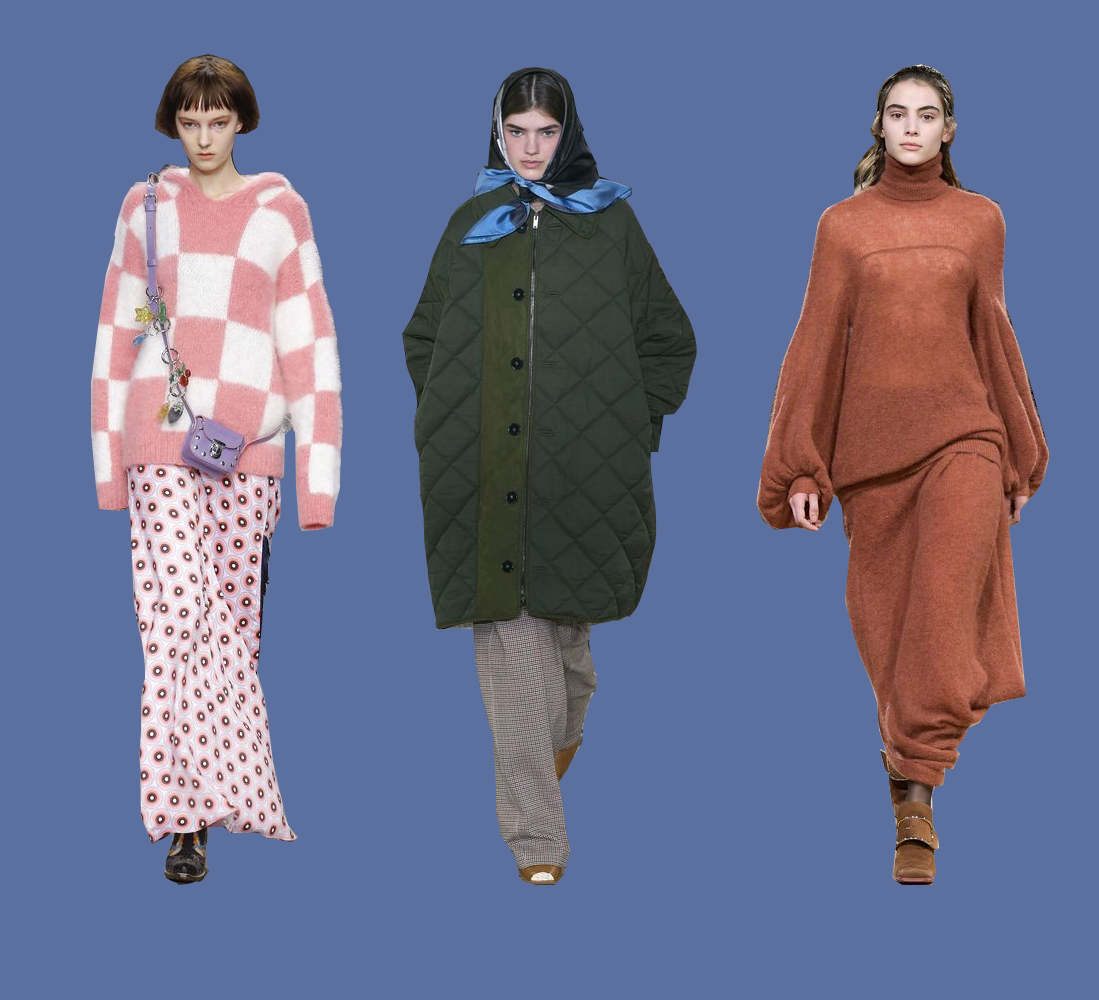 WARM CLOTHES
It happened! Yay! Finally! Finally keeping warm in a cold season got trendy! Often the AW-collections have been full of clothes that are only fall/winter appropriate if you live near the equator, but this winter is seems to be trendy to be weather appropriate in the northern hemisphere too!
What this trend means for you:
This is a no brainer. If you wanna be trendy you'll also get the benefit of not freezing your ankles or arms off during winter. Well done, fashion business, you really hit the nail on the head this time!