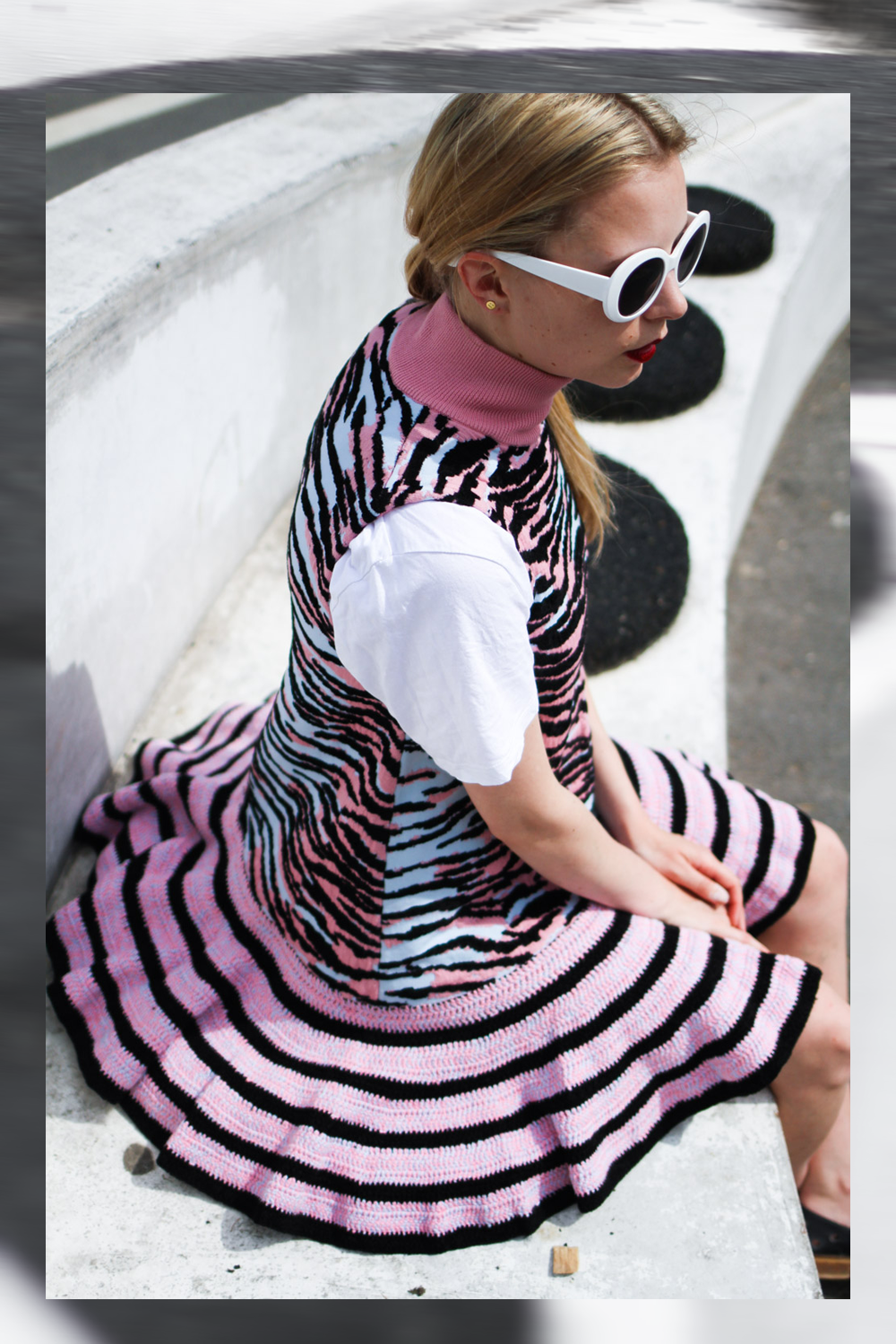 SUNNIES: MONKI*, SHIFT DRESS:KENZO X H&M(similar/asos*), T-SHIRT: SECOND HAND(similar/filippa k*), SHOES: SHOE BIZ(similar/flattered*)
Last Sunday when I had a stand at the Finders Keepers market with Mathilde, we were so in love with each others clothes, that at the end of the market, we went through it all and decided to swap a bit. I'd had my eye on this cute old H&M x Kenzo dress all day and since she had her eye on one of my dresses, we both got what we wanted.
The perfect way to pay for a new dress, when you were initially trying to get rid of that other one that she wanted in the first instance!
I wore it with my new Monki sunnies* to give it an even more 60's like vibe!