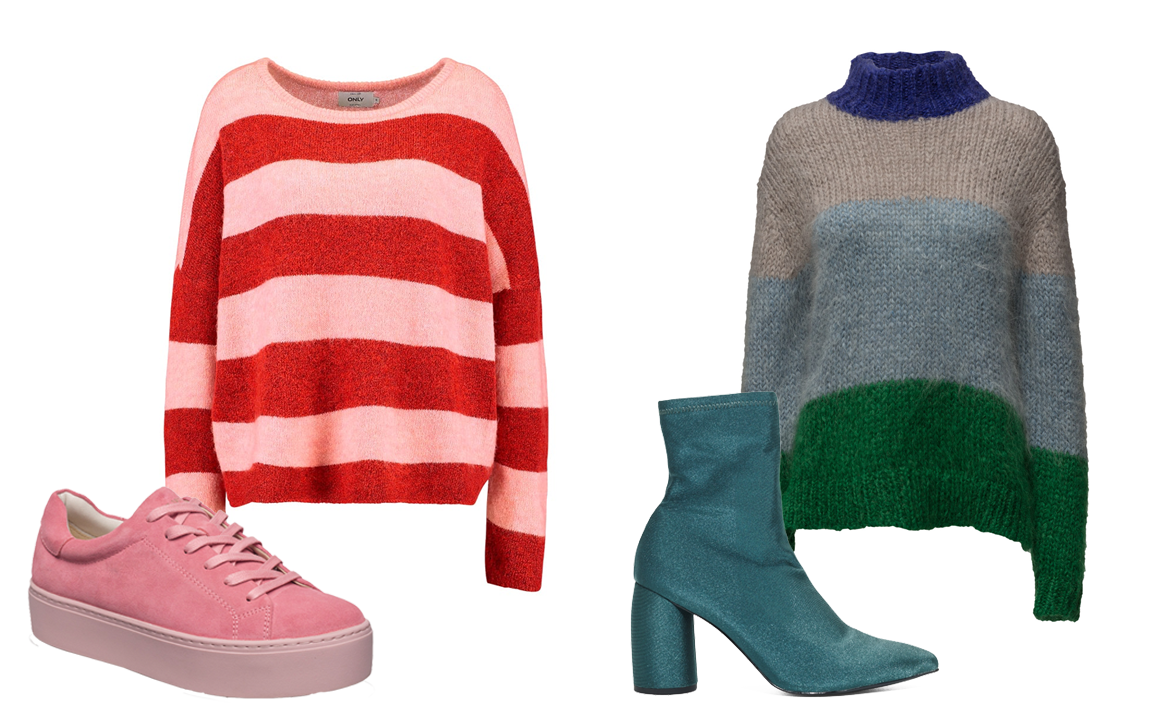 indlægget indeholder affiliatelinks, som alle er markerede med *
PINK SNEAKERS*, PINK/RED JUMPER*, TURQUOISE BOOTS*, BLUE STRIPE JUMPER(on sale)*
Know the feeling, when you accidentally find yourself browsing webshops and find all kinds of stuff that you then start dreaming of, but that you don't reeeally need? I had one of those sessions yesterday. This time it was something that I kind of feel like I need – colorful and shiny shoes, which truly would give my January mood a boost!
As a small winter service, I paired the best shoes I found with nice, warm jumpers that match oh, so nicely.
[show_shopthepost_widget id="2989518″]
[show_shopthepost_widget id="2989521″]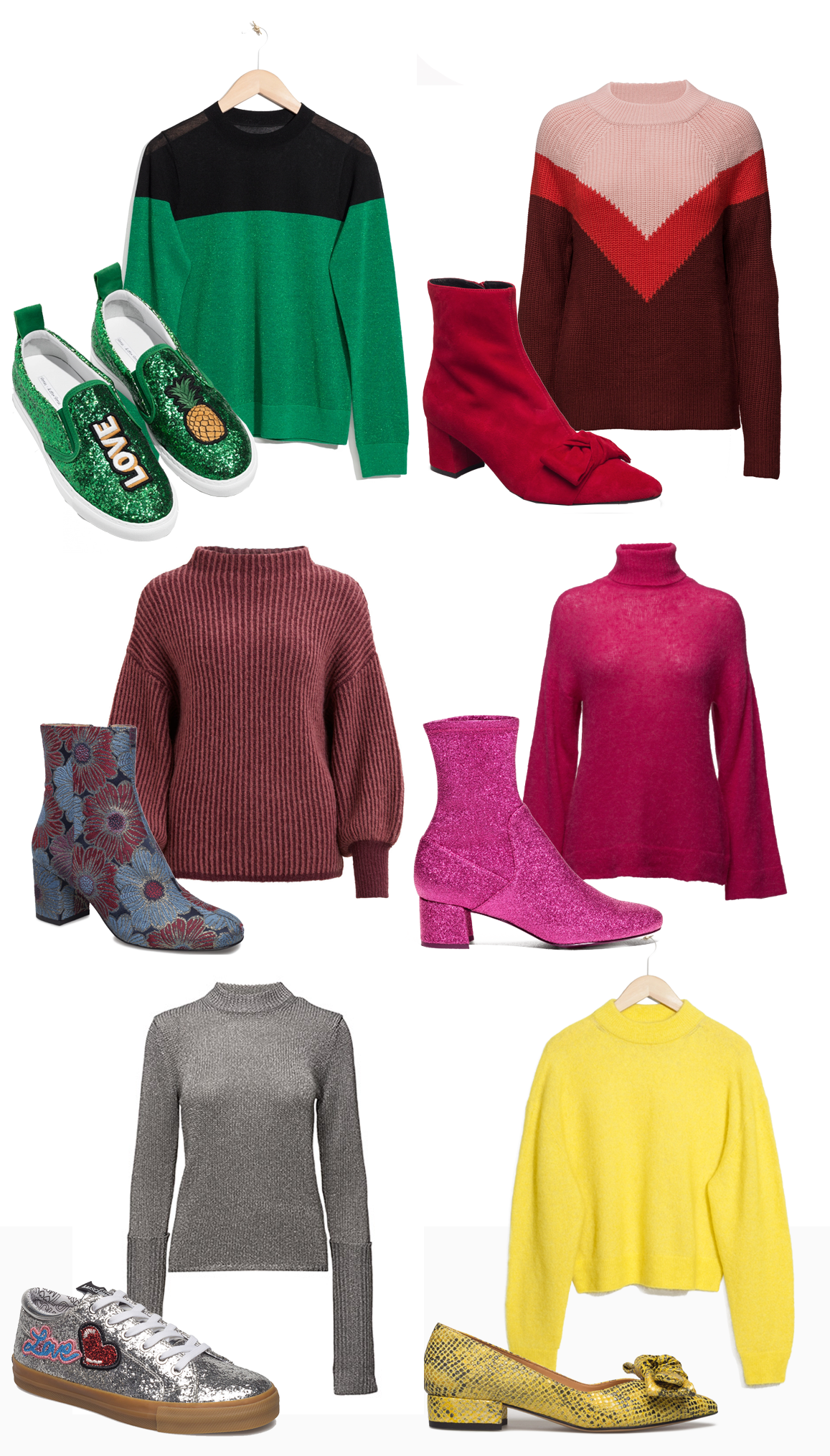 GREEN JUMPER*, GREEN SHOES(on sale)*, RED/PINK JUMPER*, RED BOOTS*, RED JUMPER*, FLORAL BOOTS(on sale)* PINK JUMPER(on sale)*, PINK GLITTER BOOTS(on sale)*, SILVER JUMPER (on sale)* SILVER SNEAKS*, YELLOW JUMPER*, YELLOW SHOES*