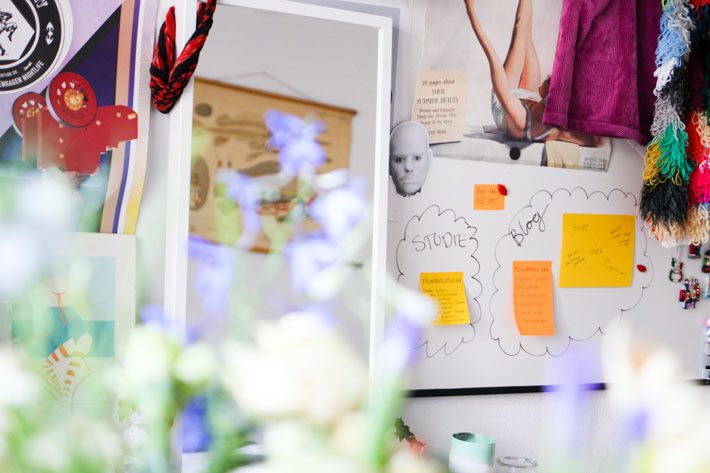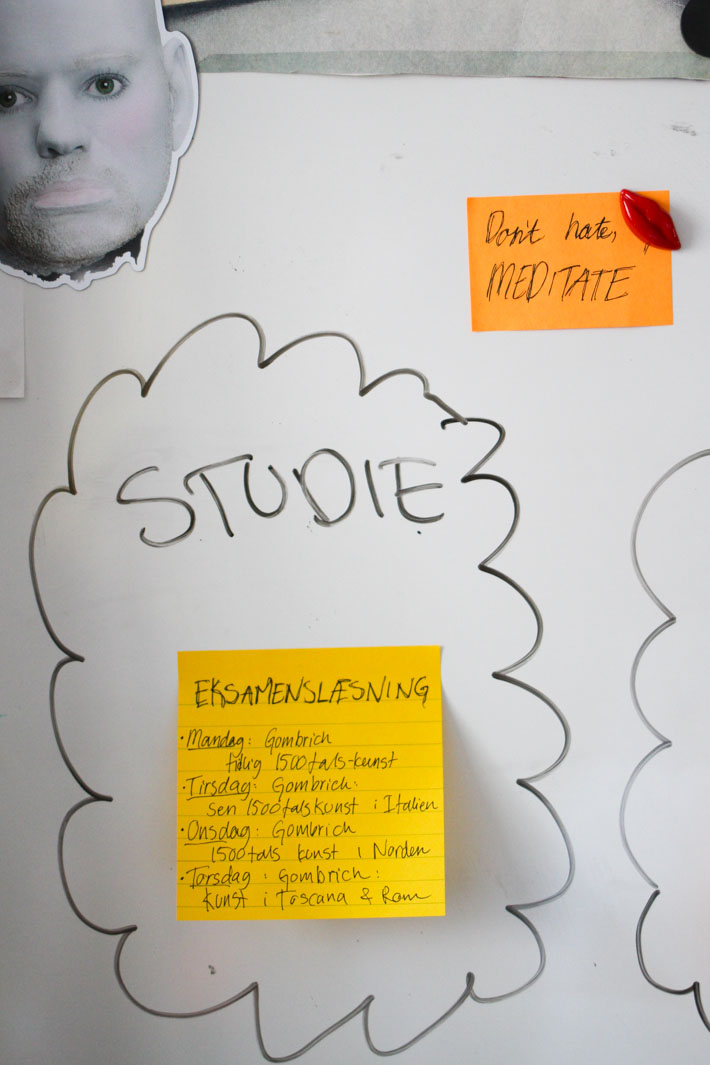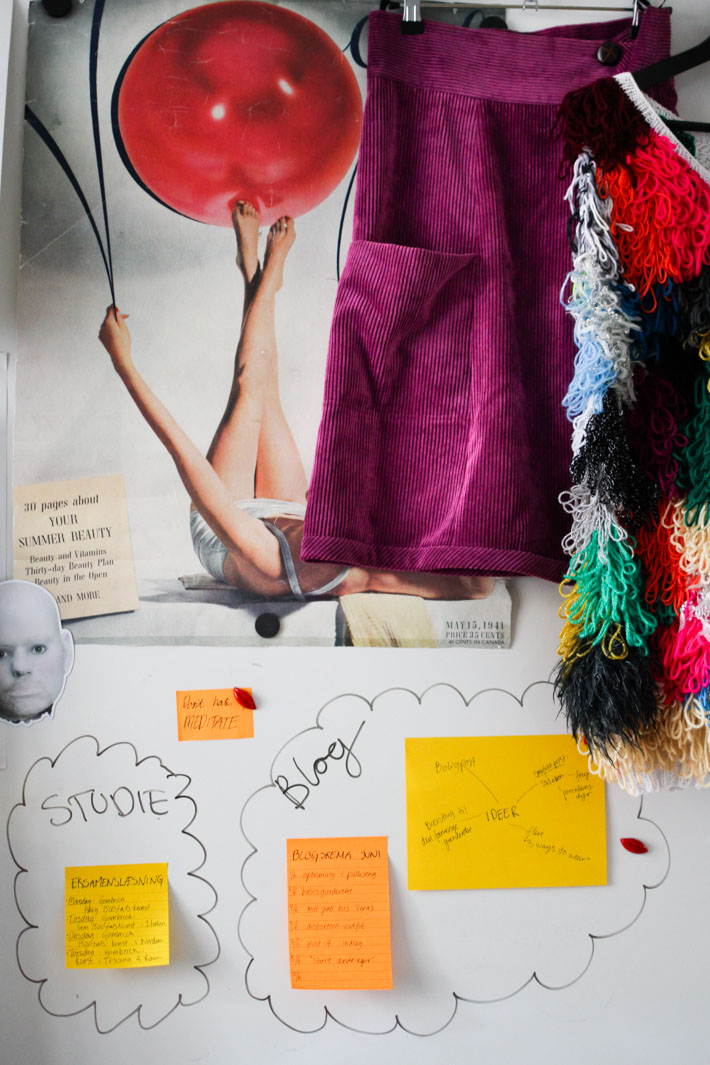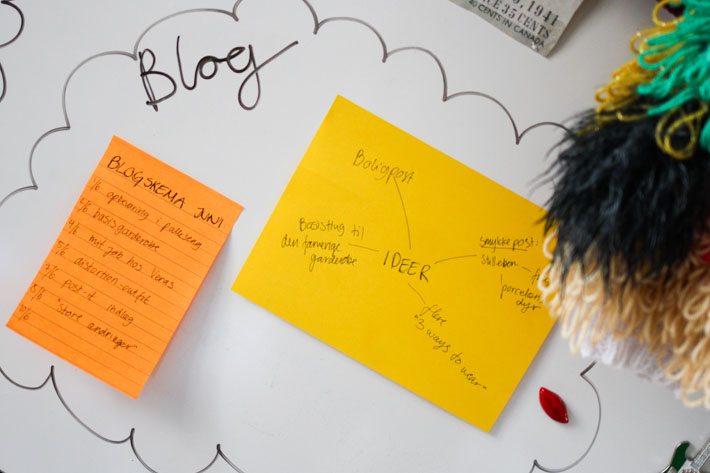 NOTES
FROM
POST-IT
,
HEAD MAGNET
FROM NICHOLAS NYBRO, VINTAGE SONIA RYKIEL
SKIRT,
LÆRKE BAGGER
KNIT
As you might've spotten on my snapchat, and as I've mentioned a couple of times on the blog in the past month, I'm in the midst of my exam period and reading every text from the entire semester.
As a lot of people with a part time job beside their studies, I've been having to plan my way out of getting stressed and unorganized
with keeping the blog, instagram(nemesisbabe) and snapchat(mariemyrhoj) going and keeping my mail box from overflowing.
I've become quite the planner and when recently getting my hands on the new, bigger Post-it notes I've been able to visualize my organising of studying
- when to read what and how much - and my blogging, putting my blogging schedule and brainstorms on show. I really like the
enormous Post-its
that I brainstorm and draw on and the big lined notes, that are perfect for making lists(I'm a sucker for lists!). Usually I spend my reading days getting up early, reading until noon, then I have lunch, siesta and answer e-mails until 3pm and then I get out in the sun and read until 7pm. Then I have dinner and in the evening I take photos, do blogposts or just chill out, if I'm well prepared on the blog front. I like getting to know peoples studying habits, what works and what doesn't. 
How do you study and keep a part time job?