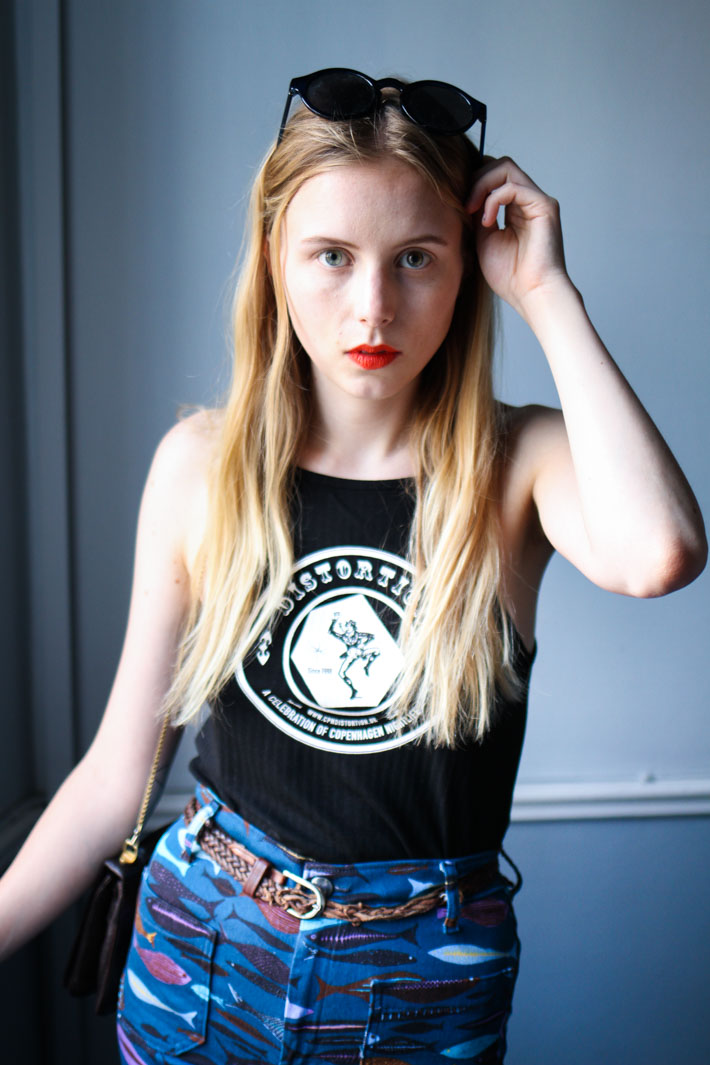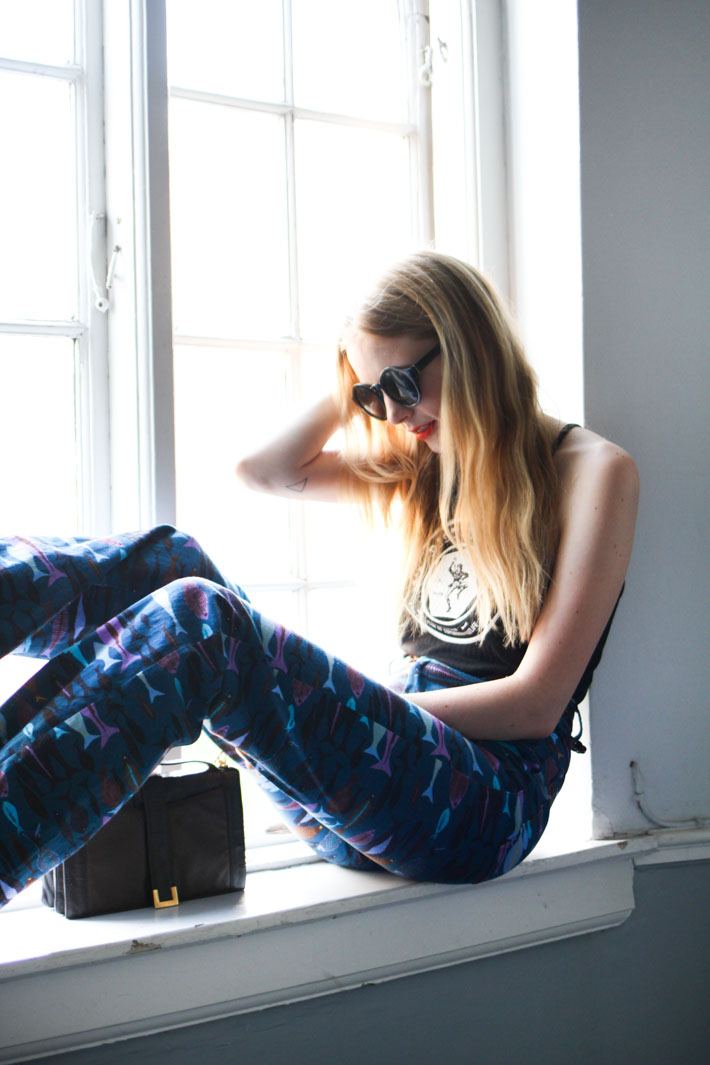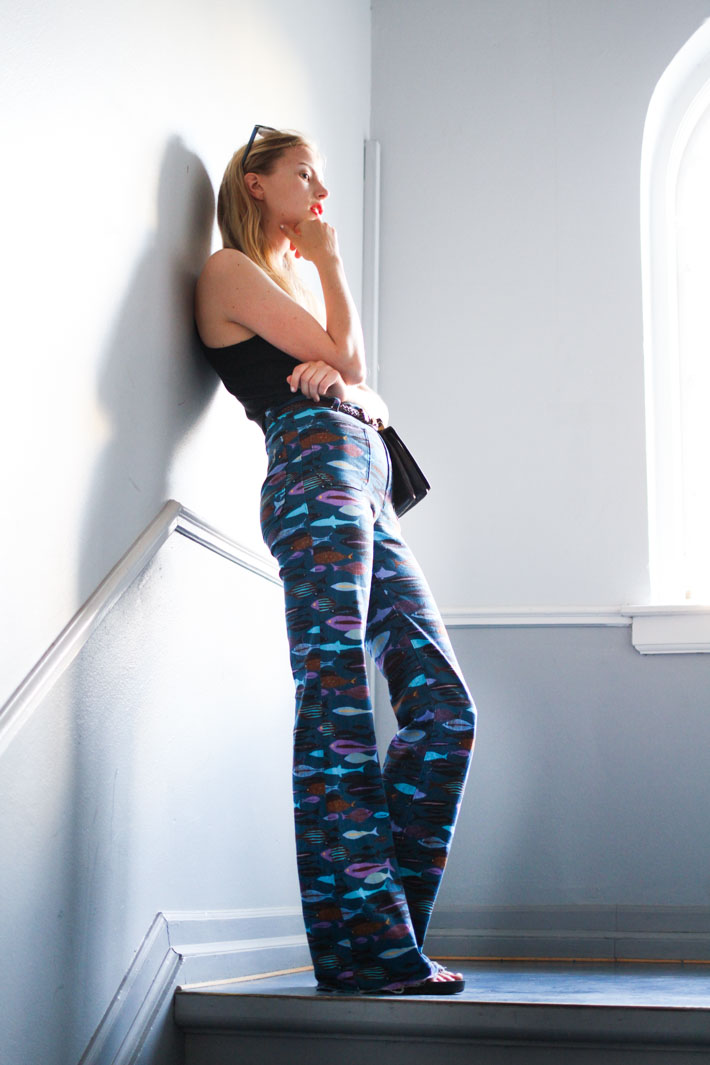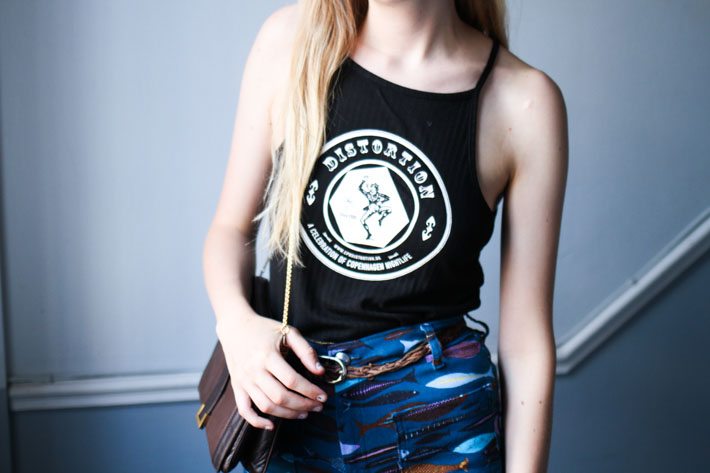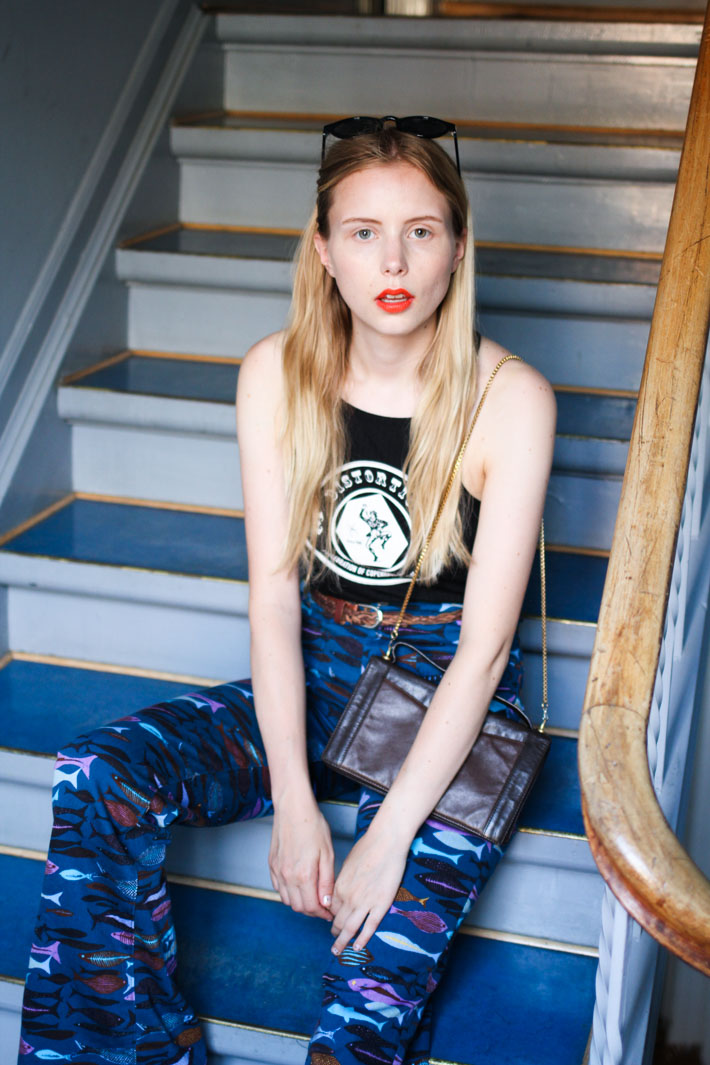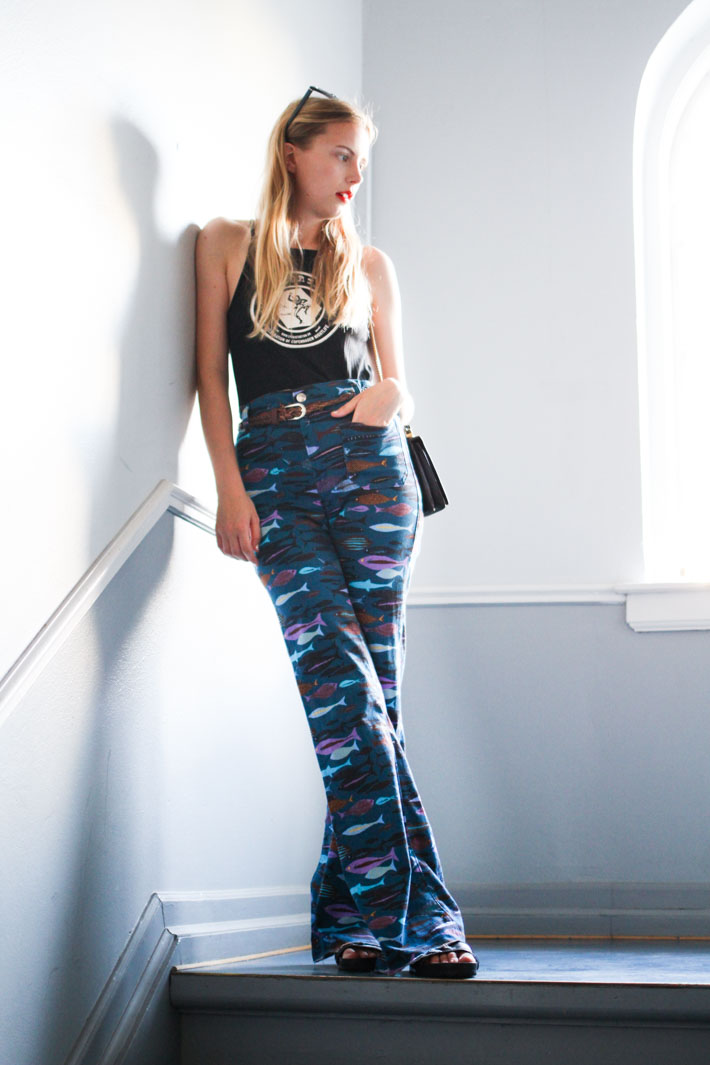 SUNNIES: MONKI, TOP: VERAS X DISTORTION, JEANS: SEAFARER, SHOES: VAGABOND, BAG & BELT: SECOND HAND
As the well prepared blogger that I am, on Tuesday, I assumed that I'd probably be too drunk on Wednesday to shoot my Distortion outfit. That resulted in me taking Emma out on our staircase to shoot what I'd planned to wear to Distortion.
I quite love this outfit, and my new, formidable fishy flares that I got from Seafarer are the most confidence boosting jeans I've ever worn. I tried to find them for you guys online, but I haven't been able to – maybe they're one of a kind? ButI must admit that I never wore these jeans to Distortion – 26 degrees just had me feeling too warm, so I wore this outfit instead. But I kept on the Distortion top!
I had a great Distortion and spent my day with loads of rosé and great company.
How was your Distortion? 
SHOP FLARE JEANS
[show_shopthepost_widget id="1666220"]