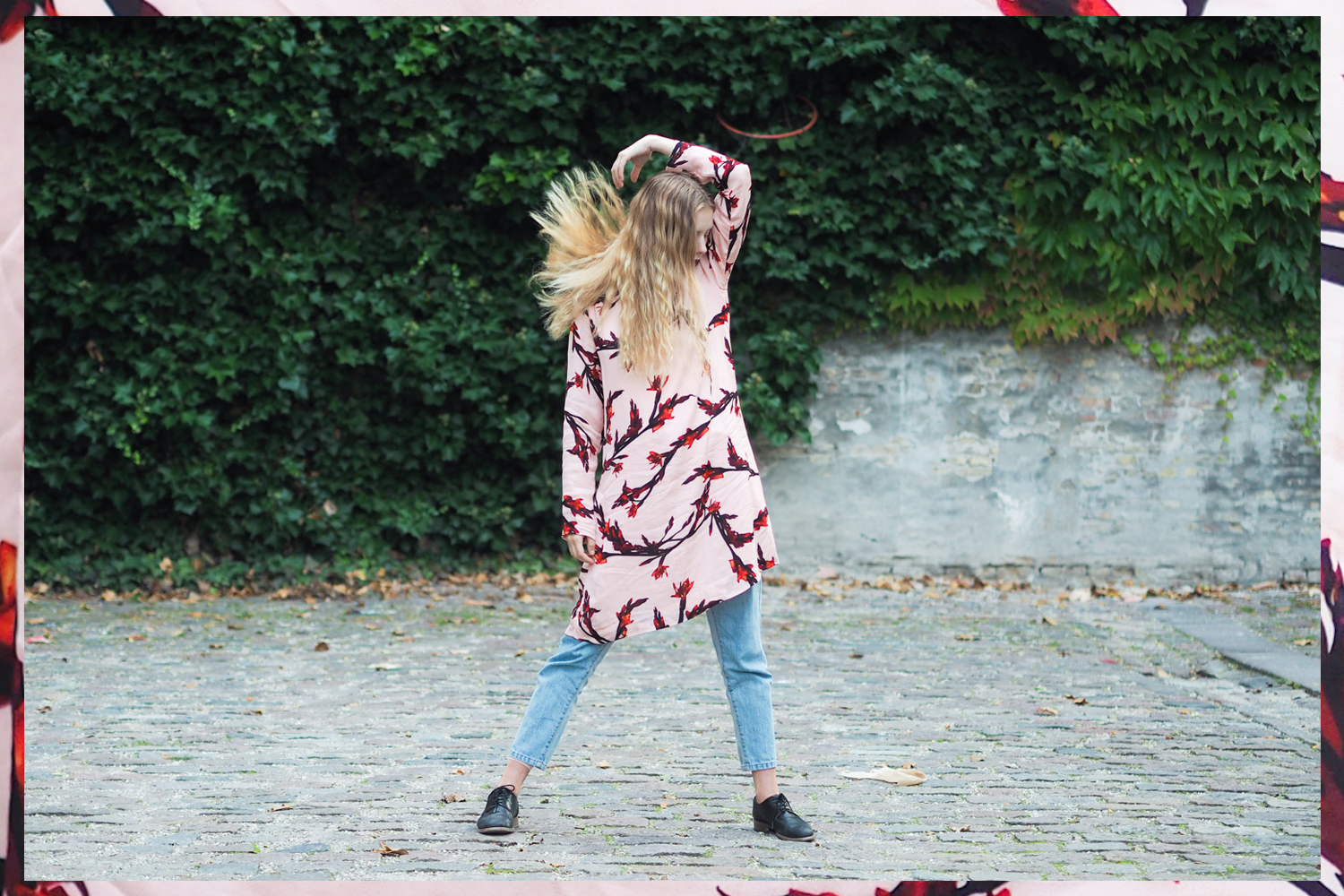 this post contains affiliate links which are all marked with *
DRESS: sponsored by SAMSØE&SAMSØE*, JEANS: MONKI* SOCKS & EARRINGS: MONKI, SHOES: BIANCO, LIPSTICK: THE BODY SHOP
Pow! Fall arrived and just a while ago, I went out with my sweet friend Stine to shoot outfits as the fall leaves slowly turned color from green to the nicest nuances of red and pink. Nuances which went perfectly with my gorgeous new dress*!
I styled it over my comfiest pair of jeans to keep a bit warmer(I'm so bad at the weather getting colder) and I really liked the look!
  SHOP PINK DRESSES TO WEAR OVER YOUR JEANS FOR FALL(affiliatelinks)