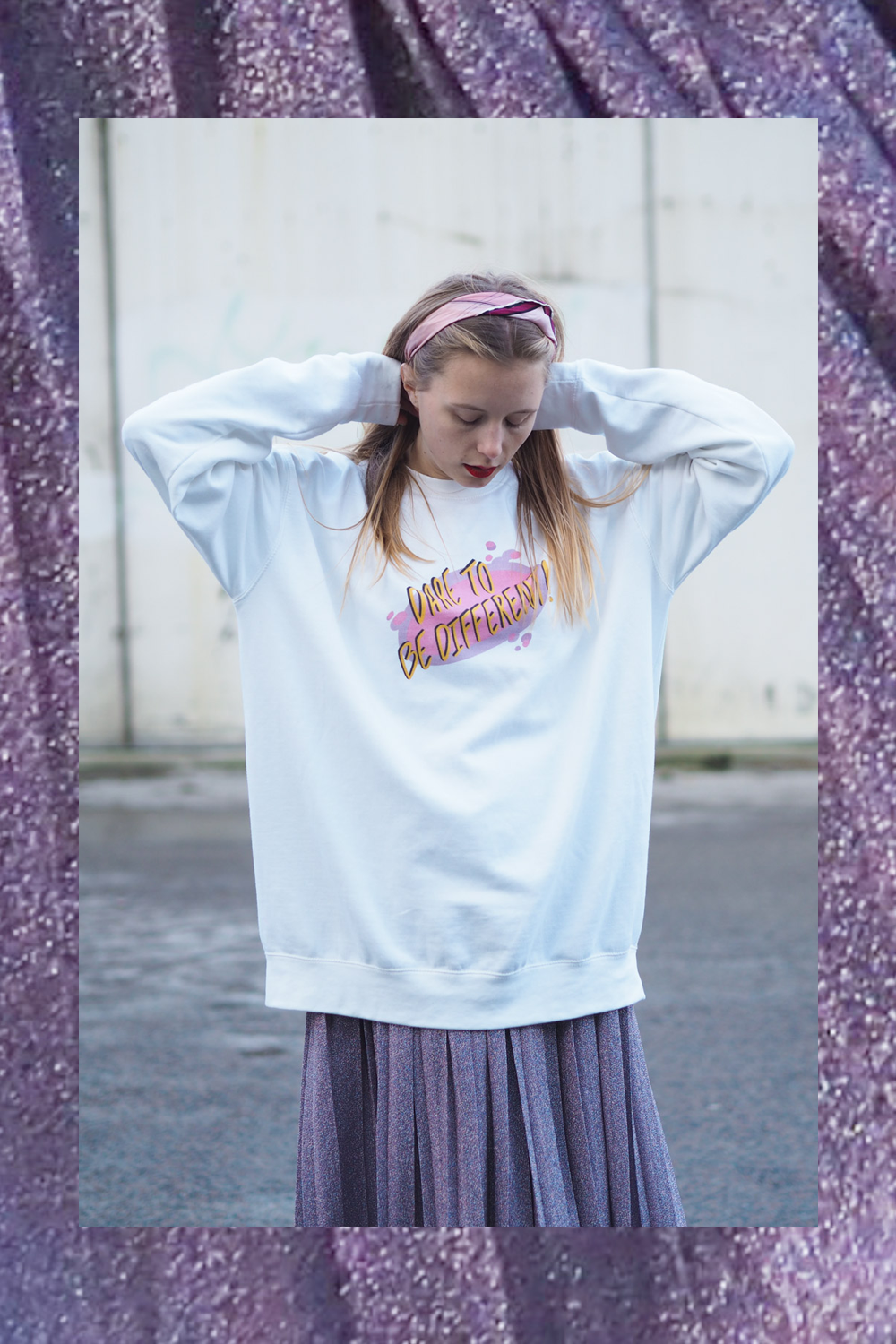 SCARF: SECOND HAND, DARE TO BE DIFFERENT SWEATER: MYRAINBOWTEE(size XL), SKIRT: H&M, SHOES: gift from DR. MARTENS
Last weekend I spotted this amazeballs purple glittery skirt at my sister's and had to borrow it. Oh my god, how pretty is that! I paired it up on Monday with my comfiest oversize sweatshirt made by Mathilde and the coolest shoes ever.
I loved the unicorn colored outfit and I'd wear it every day if I could. So comfy and awesome! What do you think?
SHOP GLITTER SKIRTS & SILVER SHOES(affiliate links)