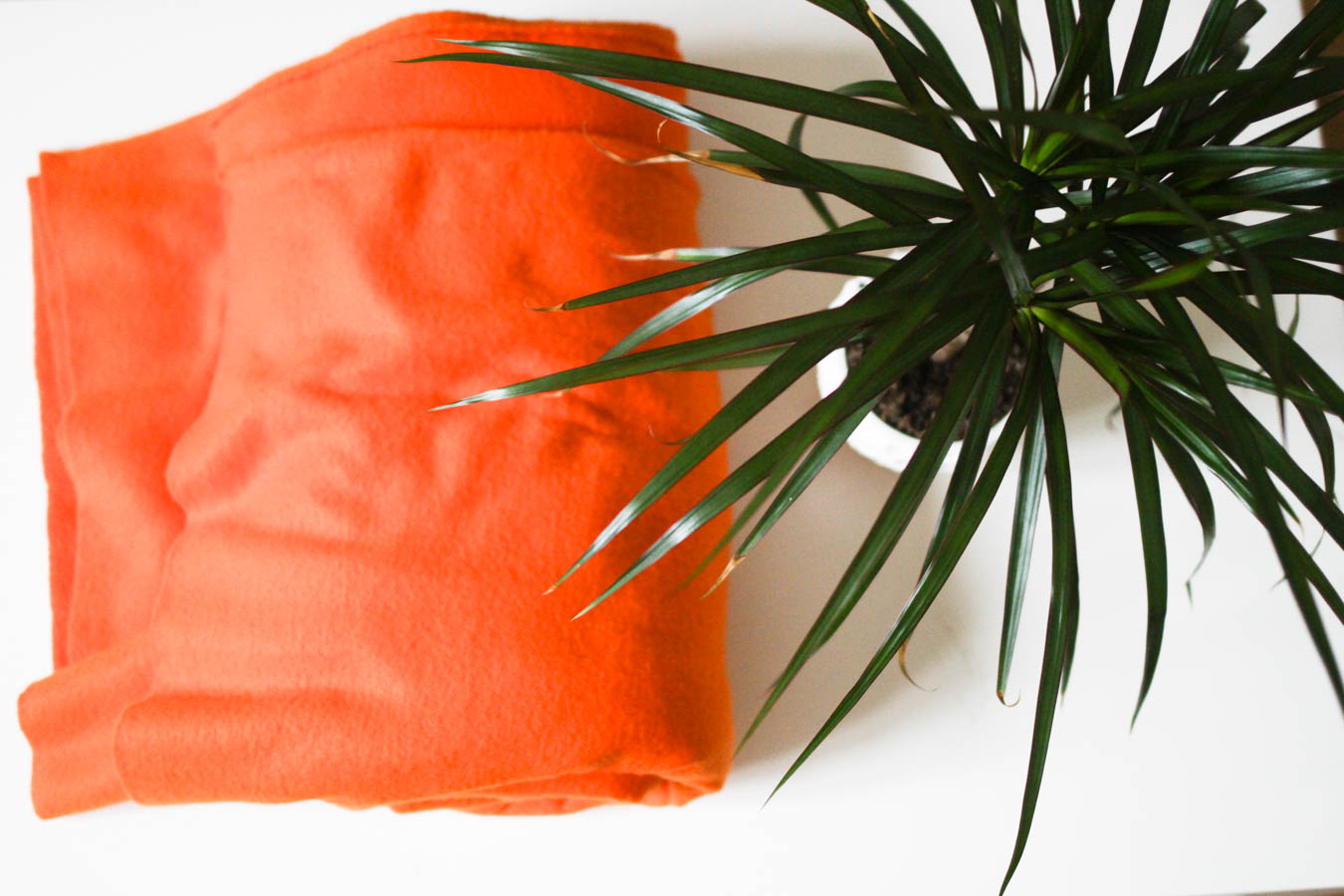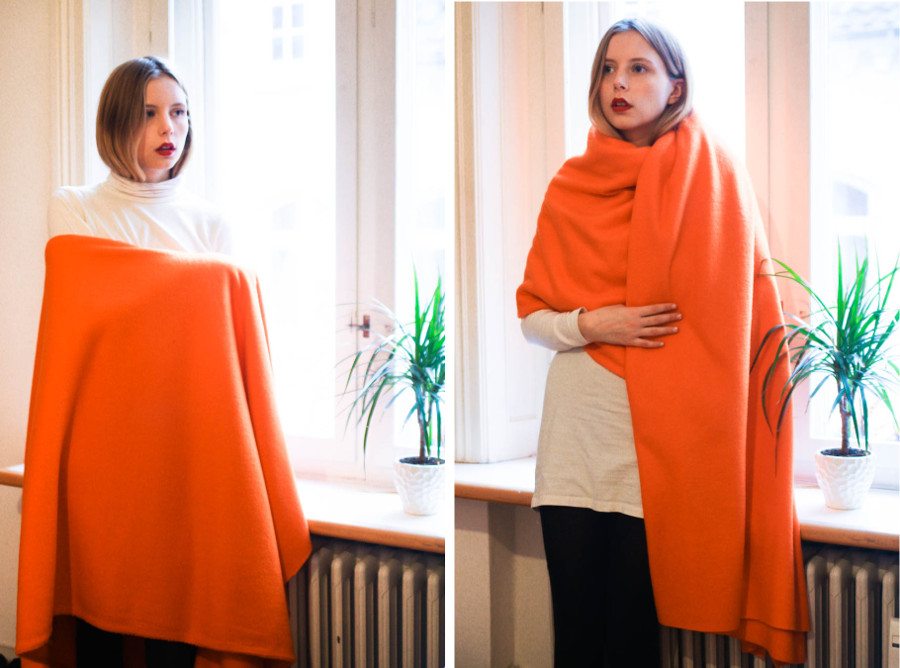 Something, I'm super excited about this season is the – in the street style world – popular blanket scarf. But I have had quite a hard time finding a good blanket to make a scarf out of, so I have done the easiest DIY ever in stead.
Here goes, my little guide on how to make yourself a blanket scarf and wrap it – it it isn't super obvious.
1. Go to your local fabric store and get about 2 meters of fabric, that's soft and something that can keep you warm. It is possible to get knits in fabric stores, but I chose a bit piece of orange fleece, which I think will go well with my outerwear this season.
2. Fold your fabrid in half, so it's now about 200 x 75 cm(my flees was 150cm on the short side before folding)
3. Put one end of the scarf, which that piece of fabric has just transformed itself into, over your shoulder, wrap it across your body and around your back and put the other end over the same shoulder as you started with, so that the "long" end, hangs down in front of you body
4. Bingo, now you've got yourself a blanket scarf! If you want, you can decorate it, too. I'm thinking of embroidering the edges of mine.
Now I'll throw my orange fleece across my body and over my white coat and go out into the cold!
What are your thoughts on the blanket scarf?