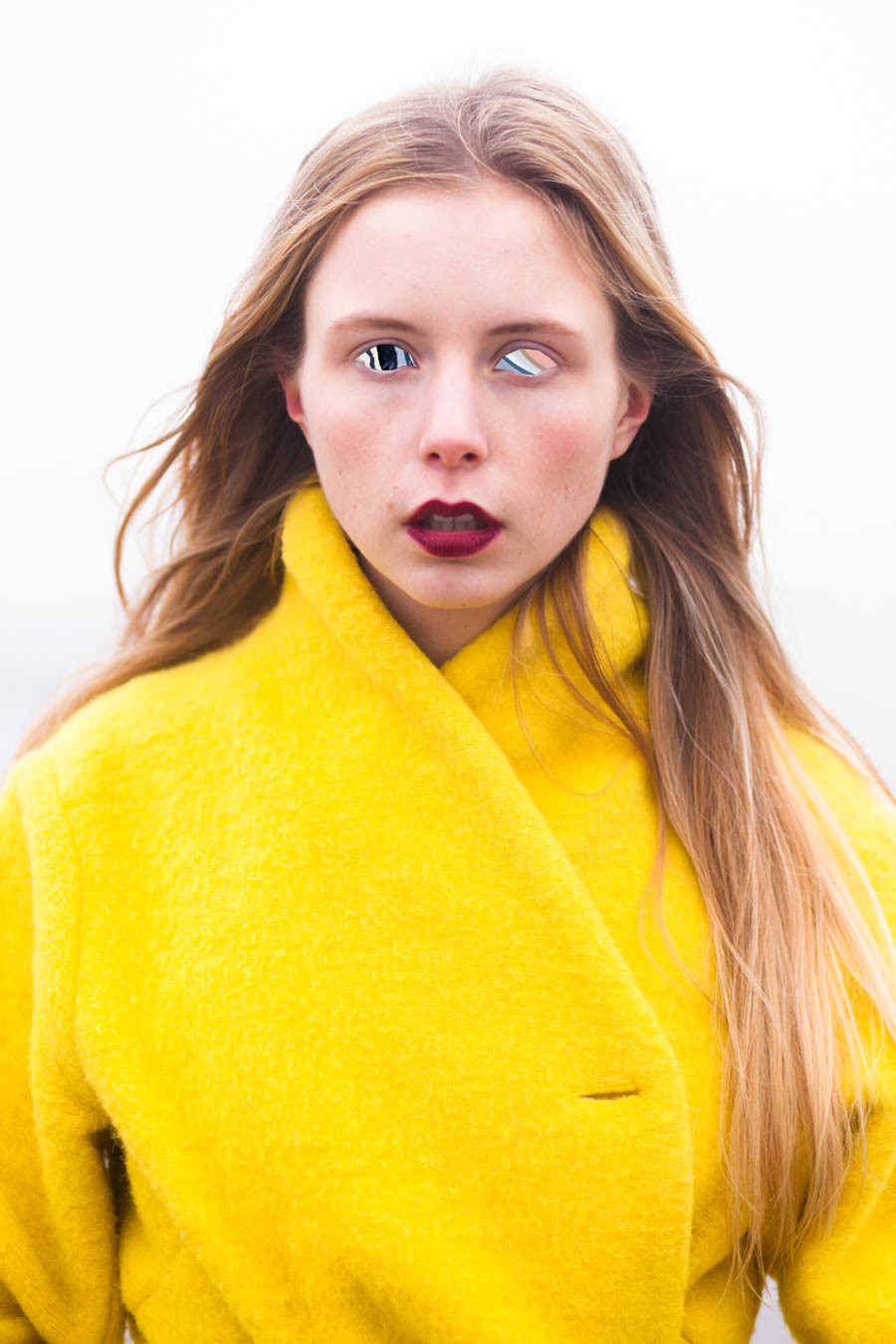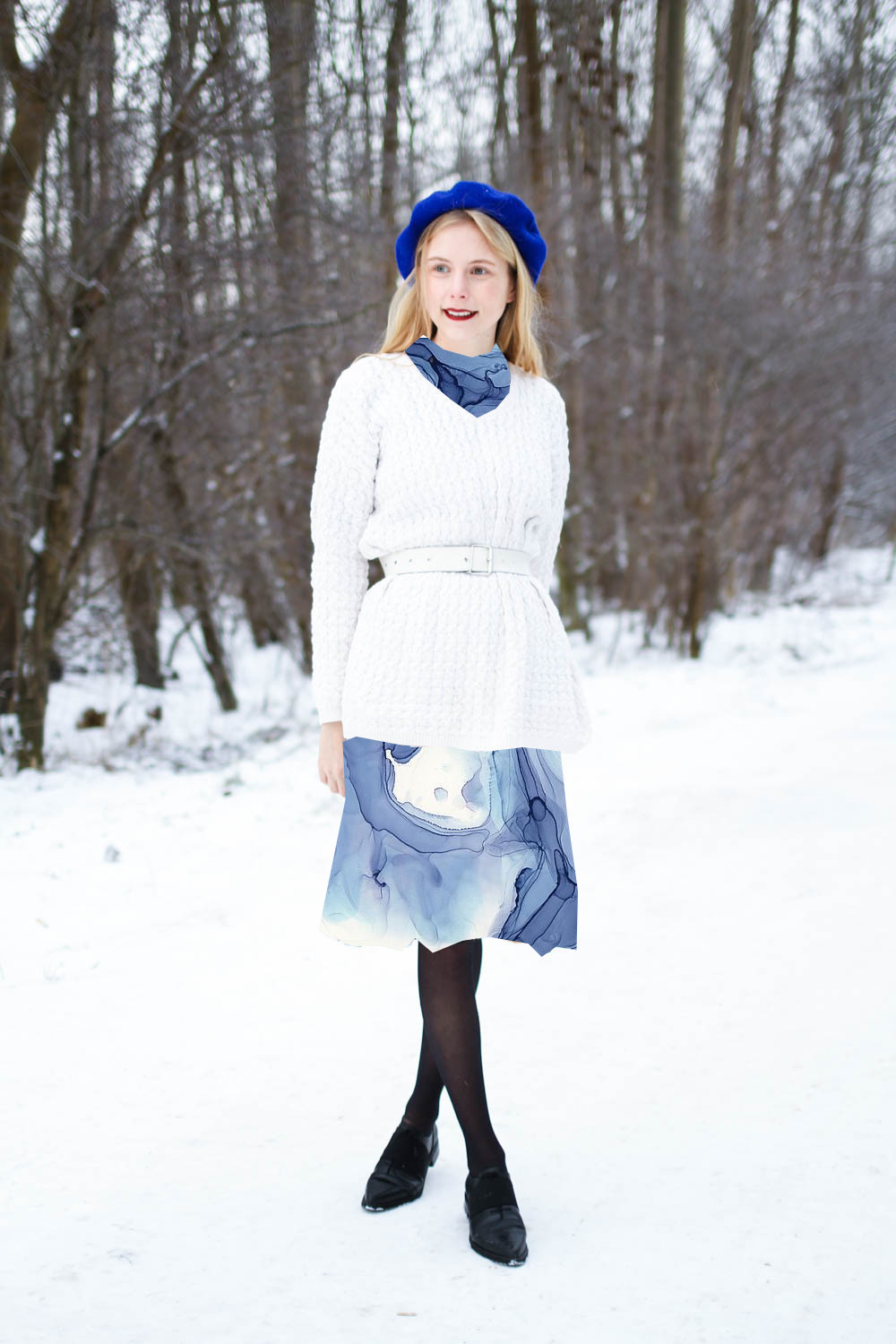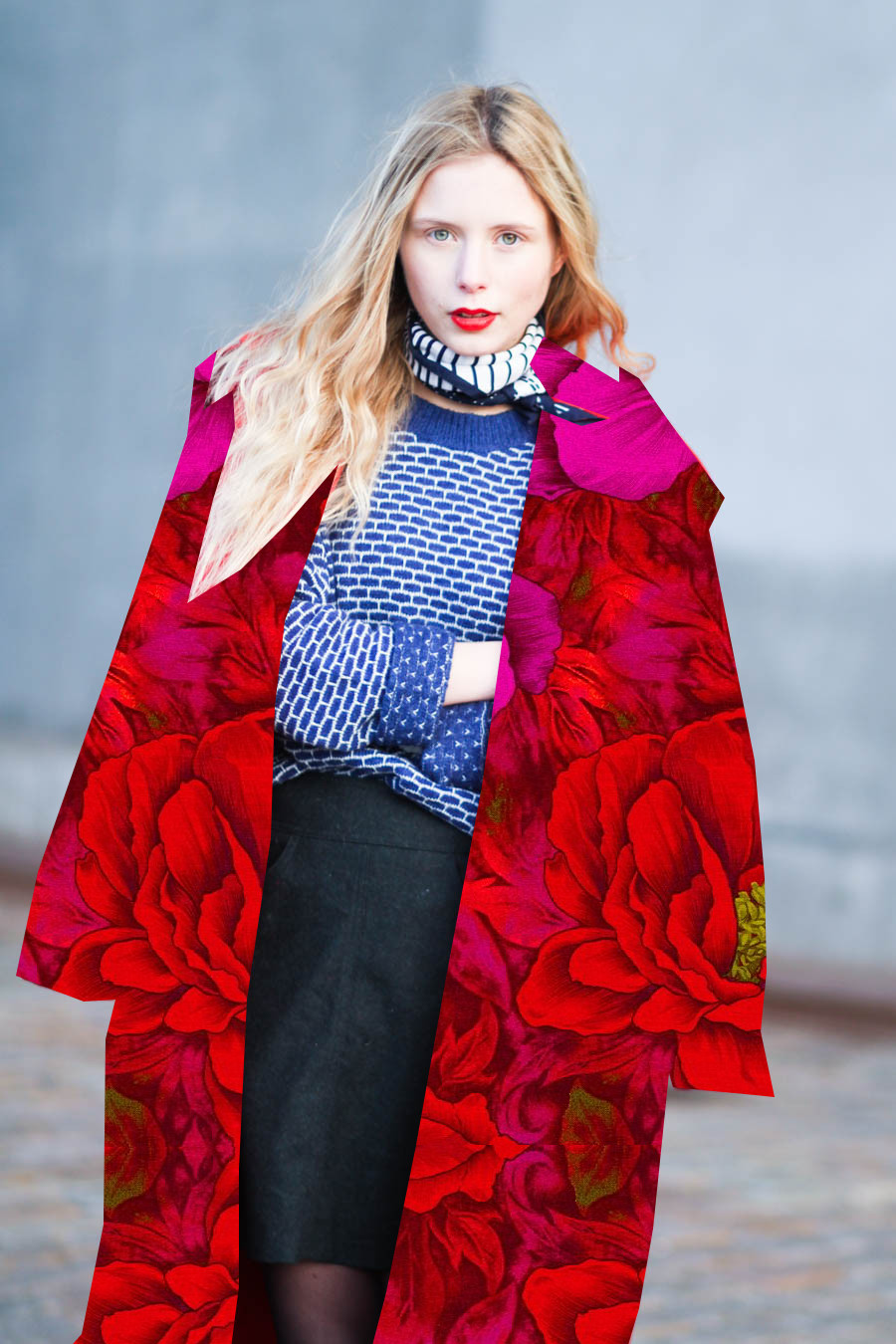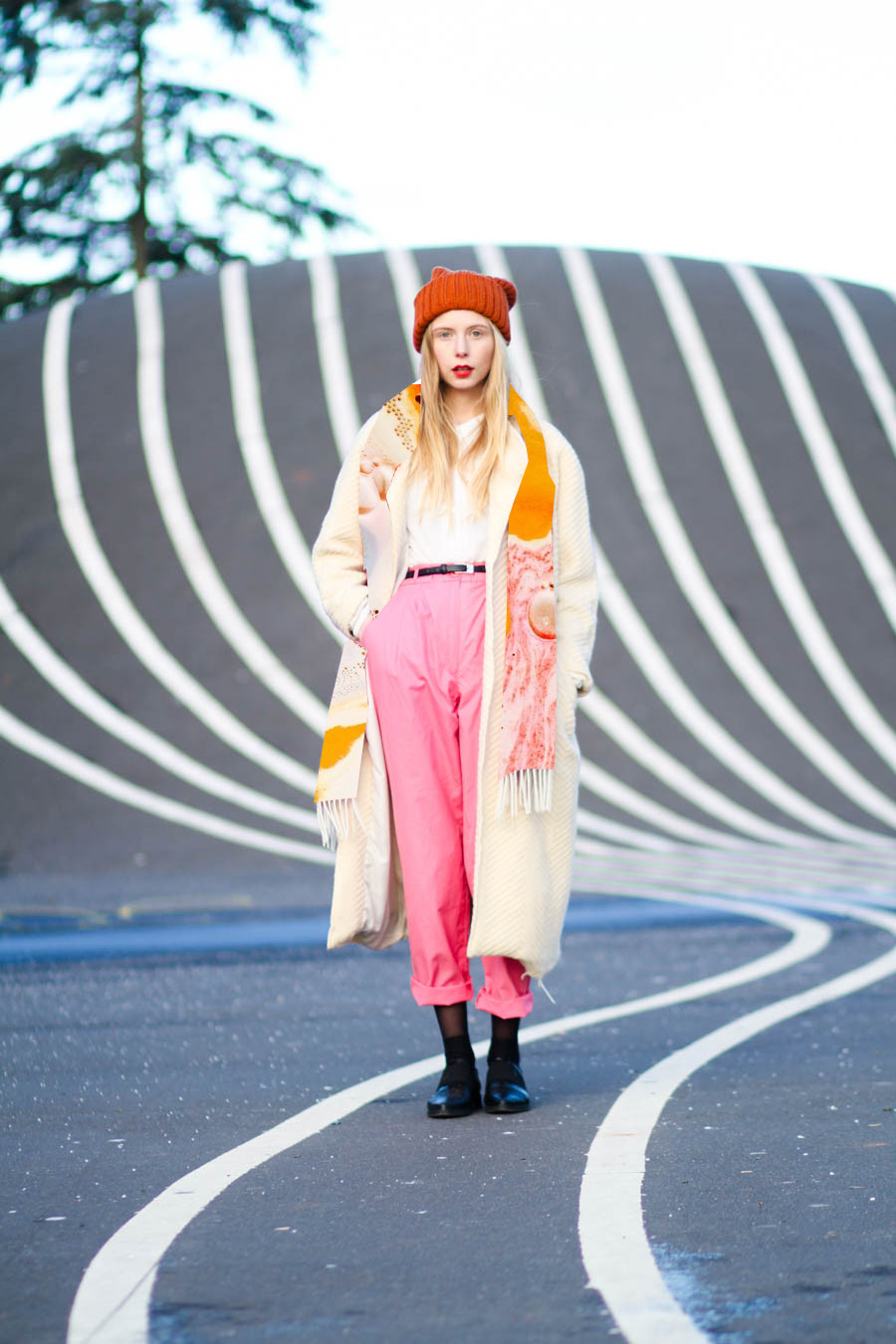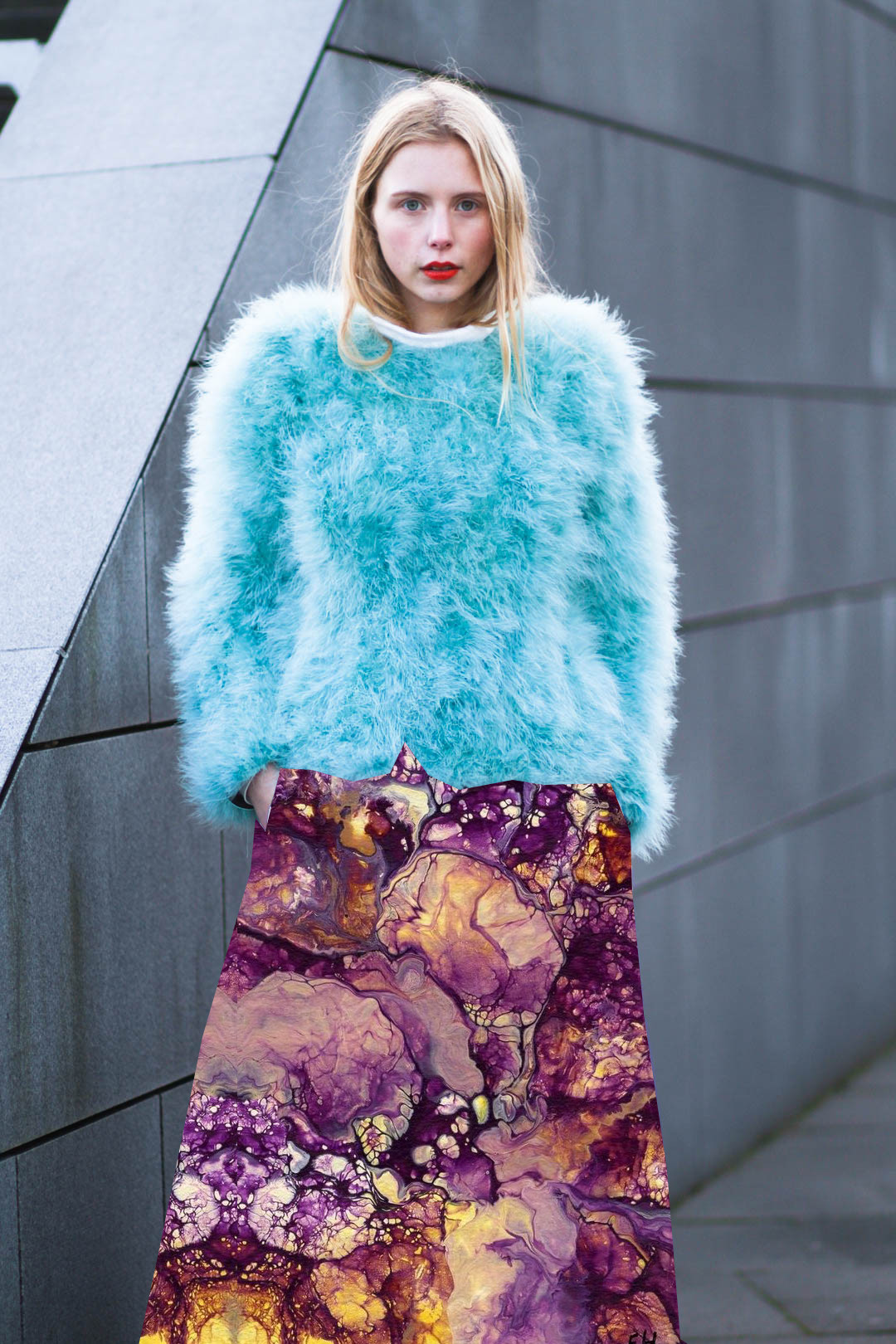 CLICK PHOTOS FOR ORIGINAL OUTFIT POST
Phew! Finally I'm back after a frustrating time with wordpress problems and fashion week stress that kept me from blogging – I'll tell you all about my fashion week and my internship soon.
But let's have a look at what I wanted to post last week, namely the little changes from the Jan outfit posts. I'm doing a theme with marbled colors and a single flower print – I personally love the first photo with the scary eyes and the fourth one with the change of scarf.
Which is your fave?