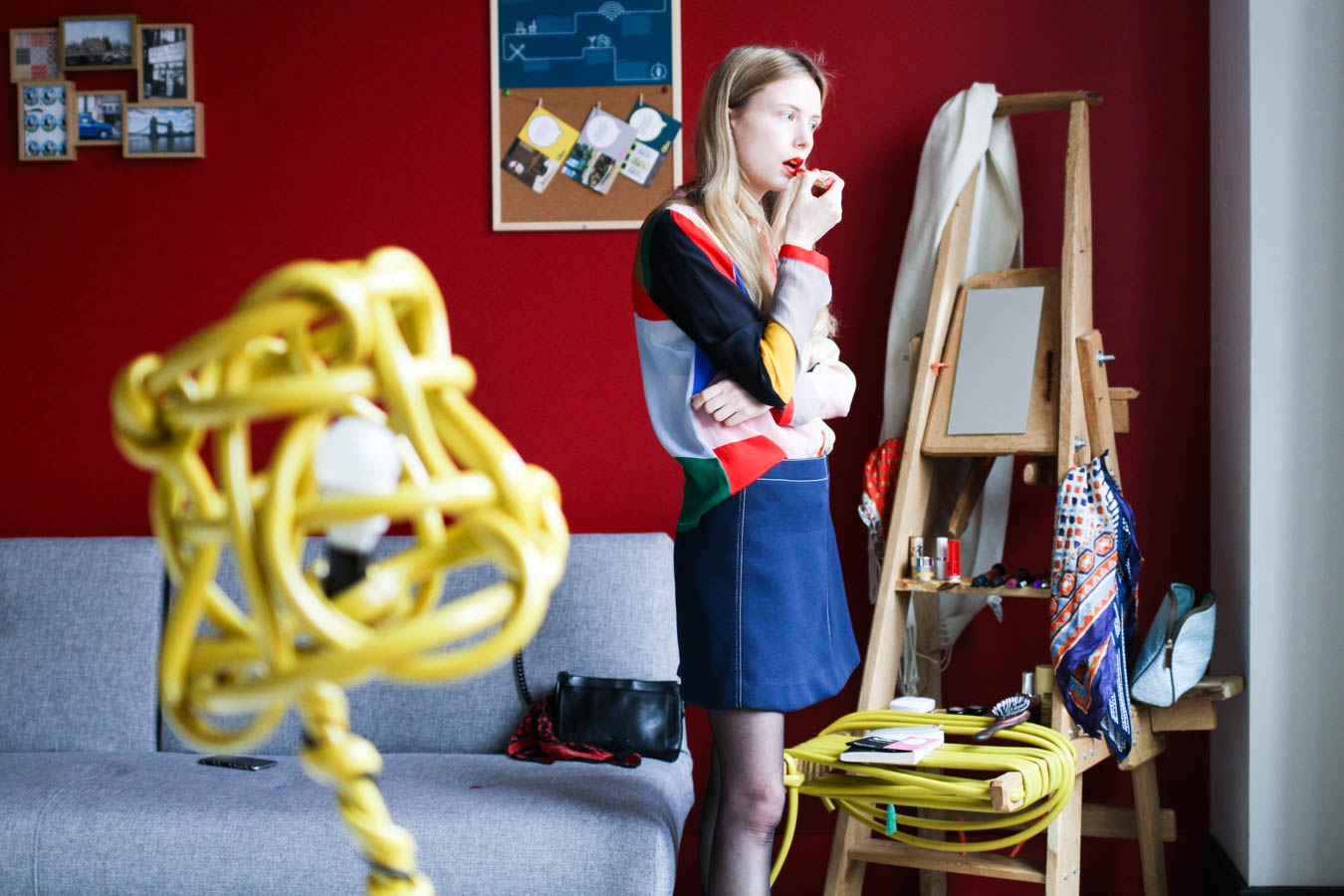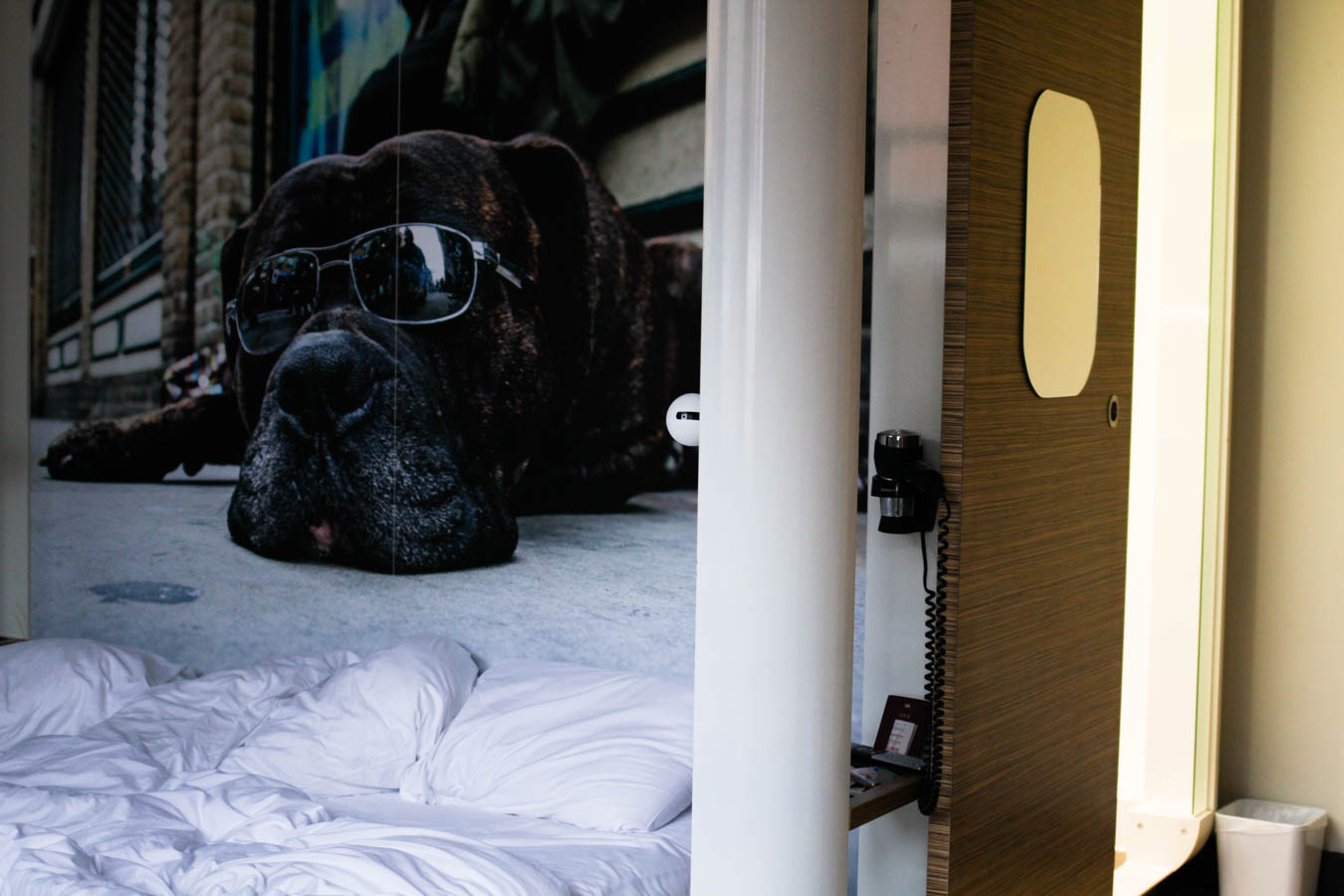 my outfit SHIRT & SKIRT: 2ND DAY, SHOES: ECCO
Usually I always stay with AirBnB, when I travel, but after having done that for a long time – even though AirBnB is great! – I've been longing for a nice hotel instead. So I decided this was the time to try it out, and I found a really nice one!
I'm currently staying at the Qbic Hotel, quite a hip and sustainable hotel in Whitechapel in East London. I mostly chose the hotel for it's cool looks and because it's the greenest hotel in London with solar panels on the roof, water saving bathrooms and organic, handmade mattresses – not bad. Besides that, it's just so cool(right now I'm in the fancy, retro like hotel cafe with hip music on the speakers, bar snacks and wine on my table next to my computer) and when you look at the prices for other cool London hotels, I haven't been able to find any place that can compete with the Qbic price – and if you use the discount code NEMESISBABE10 it's going to get even better!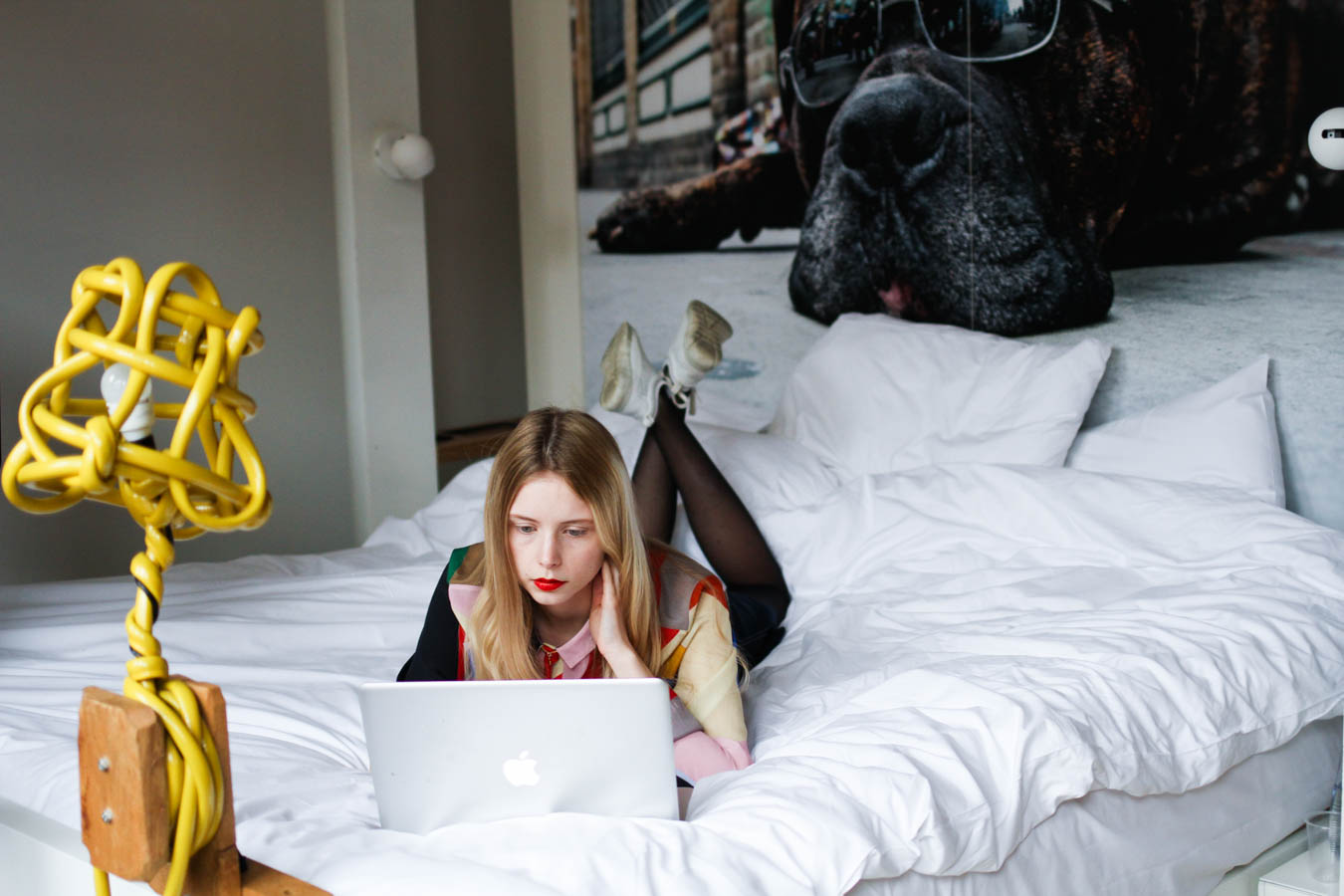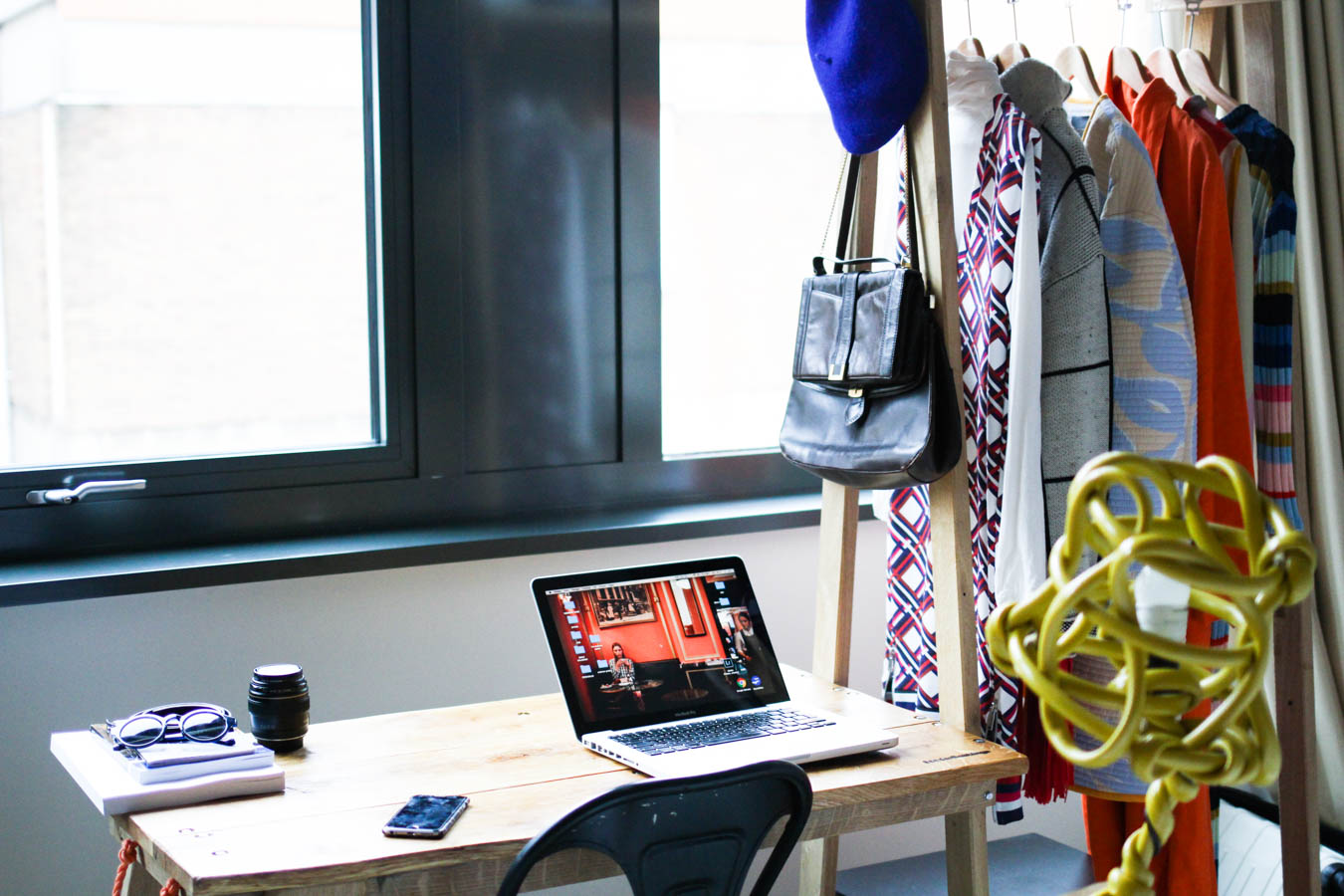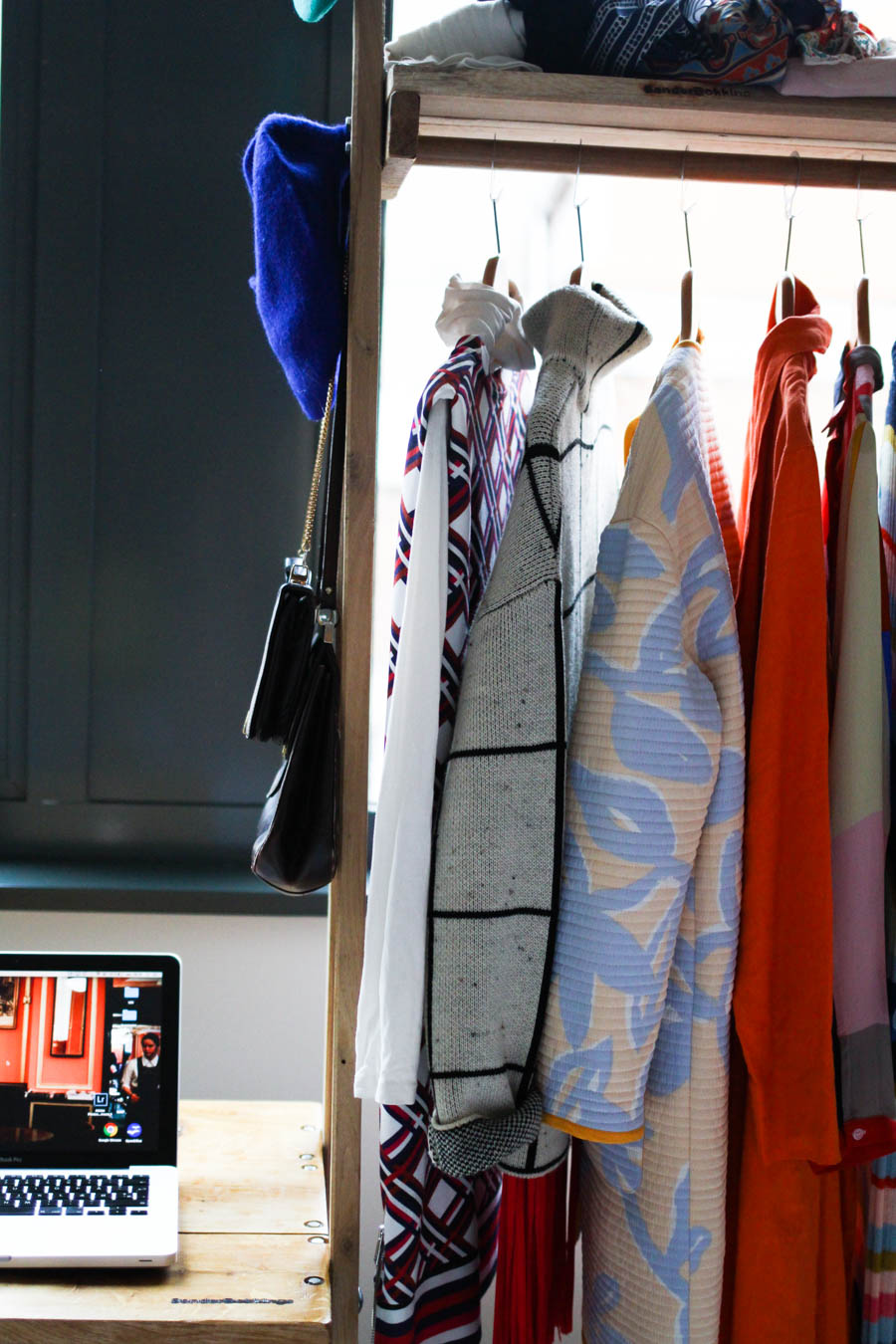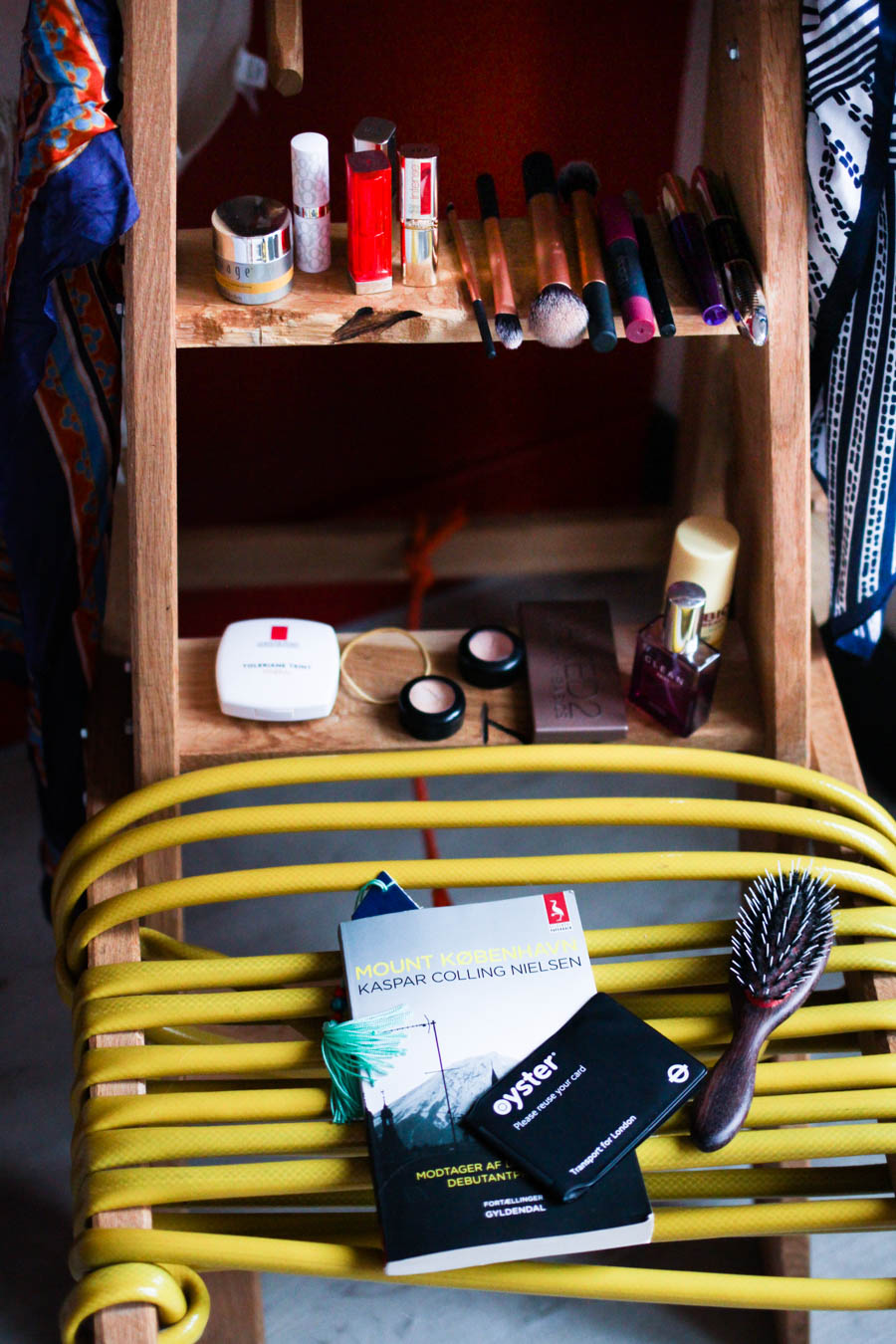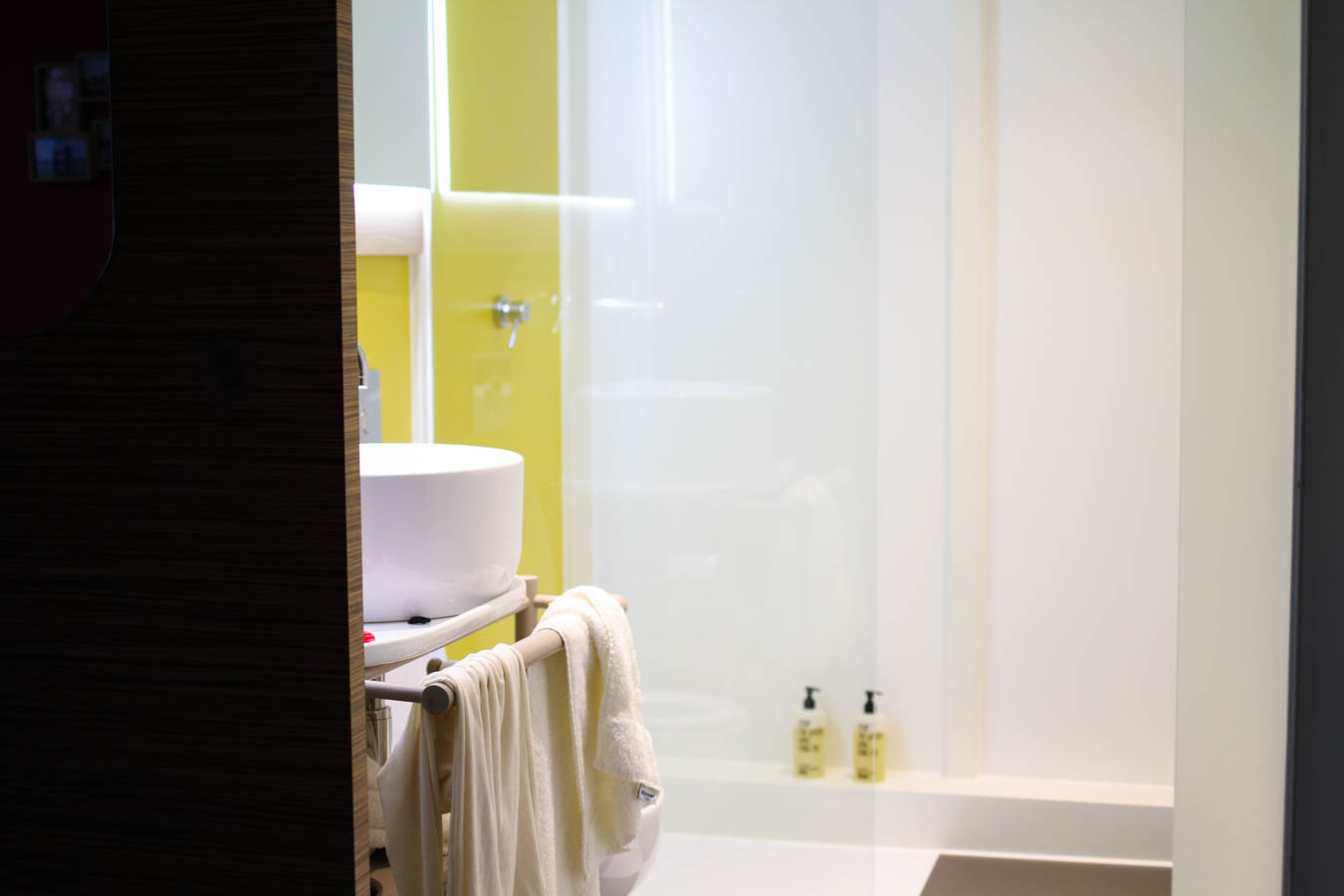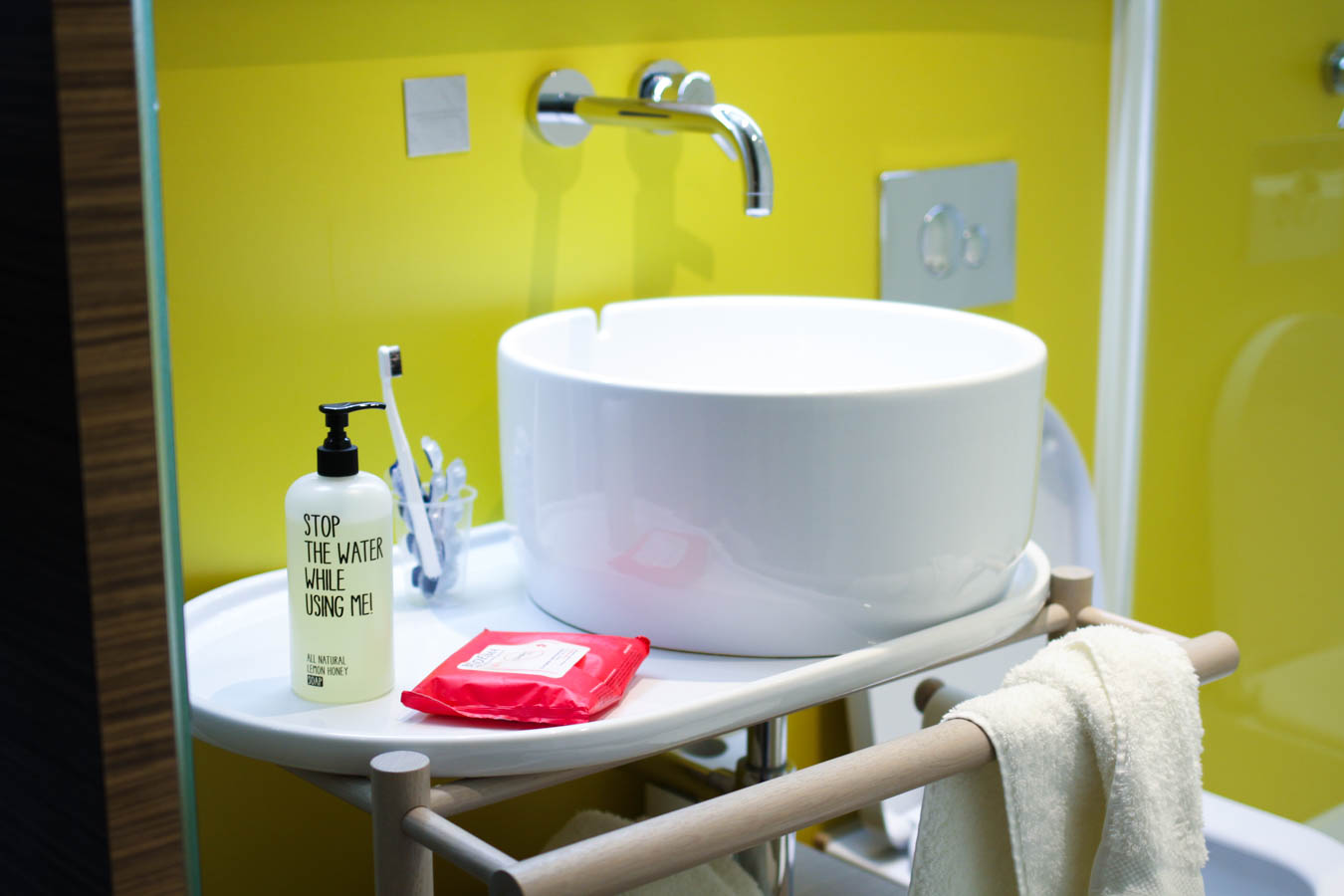 One of the really nice things about Qbic is that they haven't put anything more into the rooms than what you need – both to keep room prices down, but also to go as sustainable as possible. So: no phones in the rooms, no mini bar, no roomservice(but you can take your mac&cheese burger to your room on a Friday night, when you're just feeling like having finner and watching tv in your bed) and no little bits and bobs in the room. Super down to earth and unpretentious, just as I like it! My room, by the way is the "Fun Room".
Even though Whitechapel is a great area and quite hip and Brick Lane is practically my neighbor, I actually haven't gone out to eat yet, since the food in my hotel is so good – straight from the breakfast buffet to the bar snacks and the nice lunches and dinners. Yum!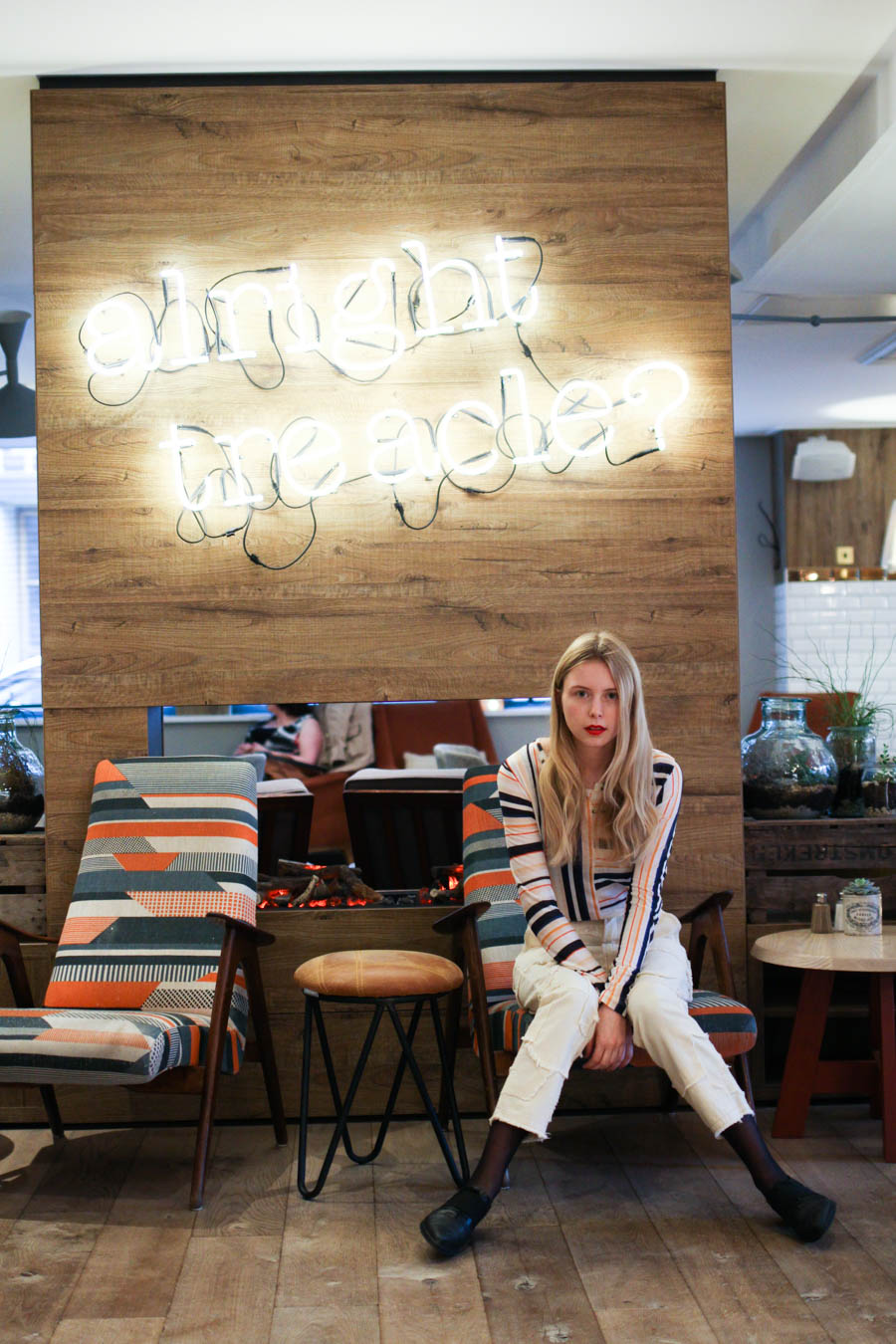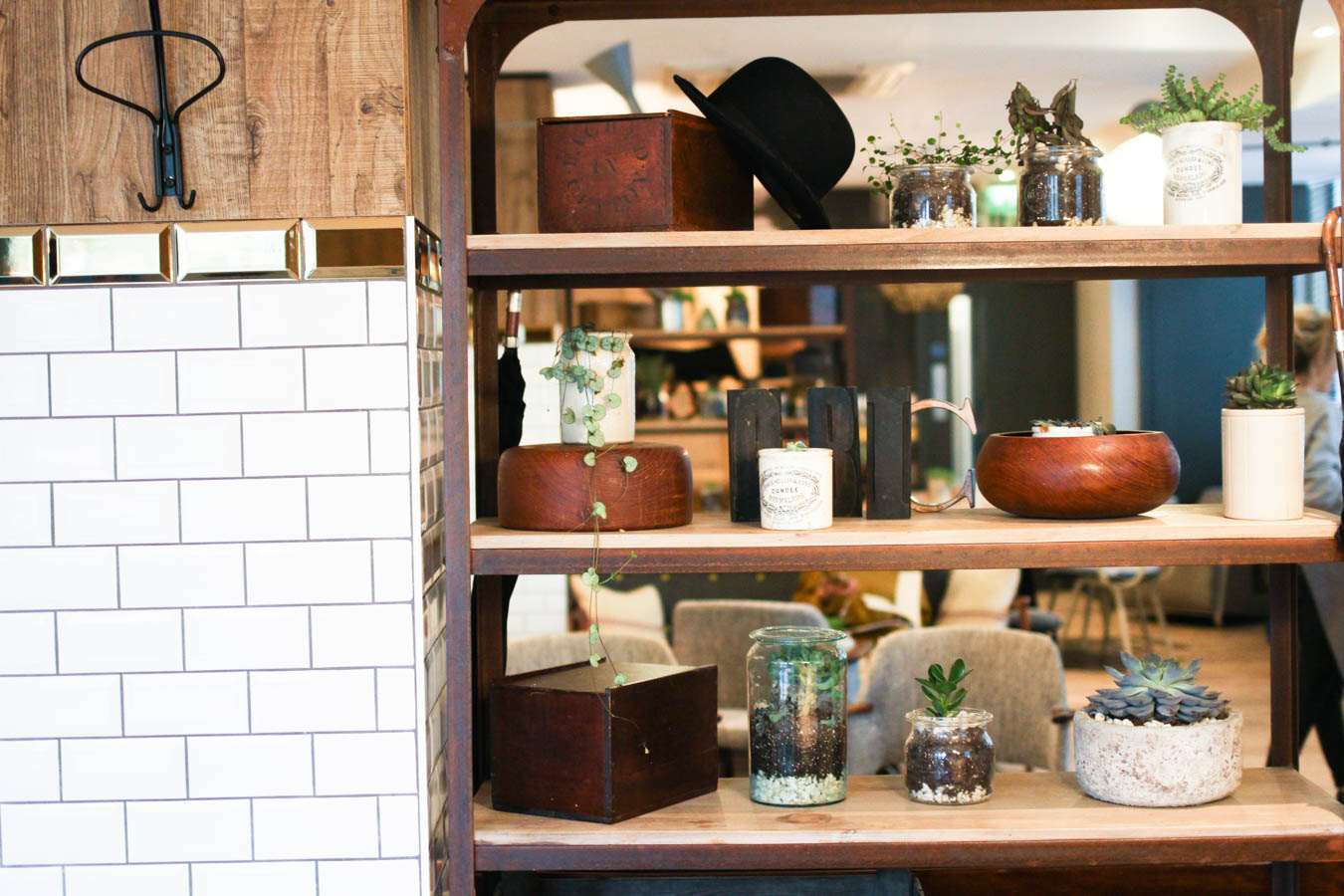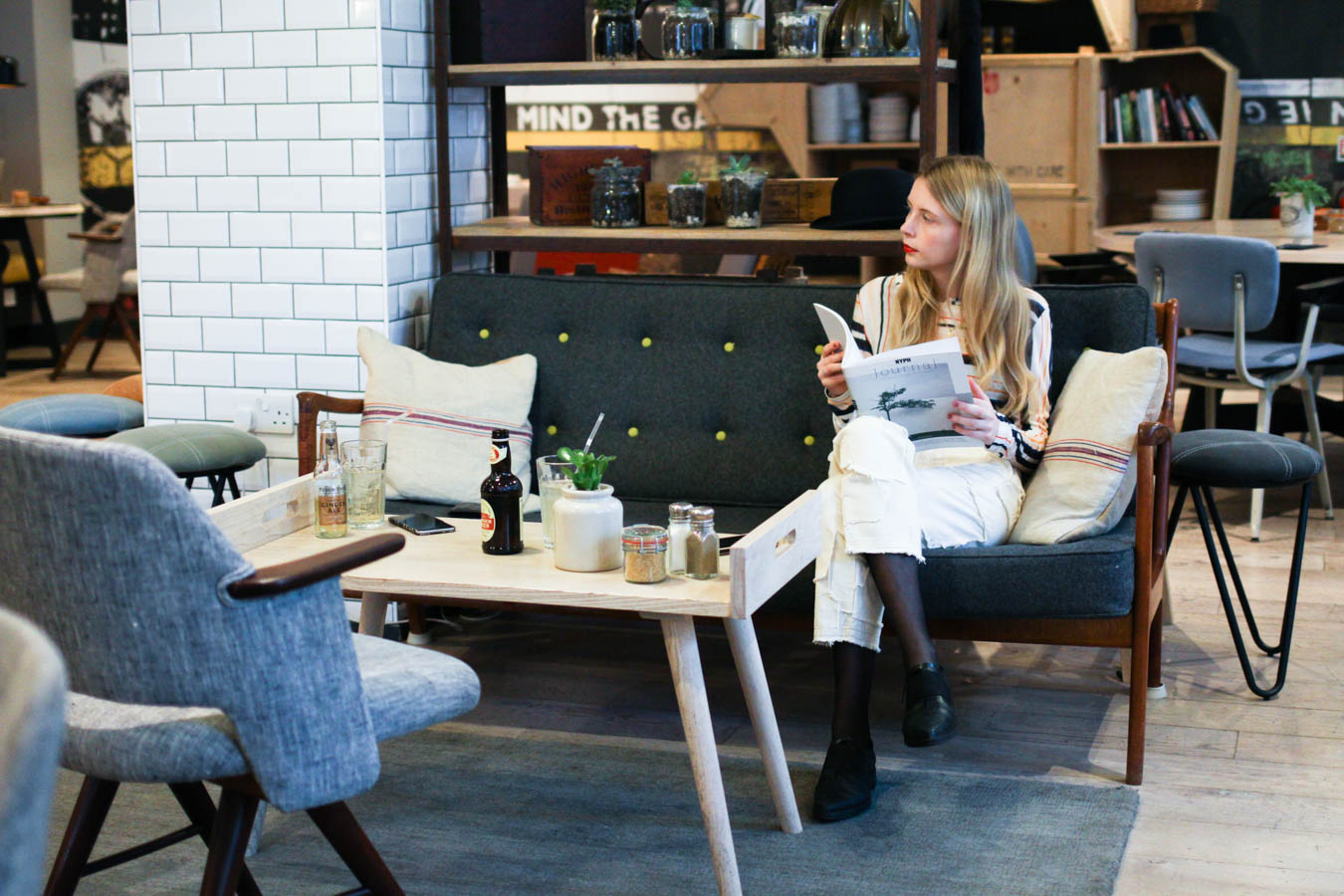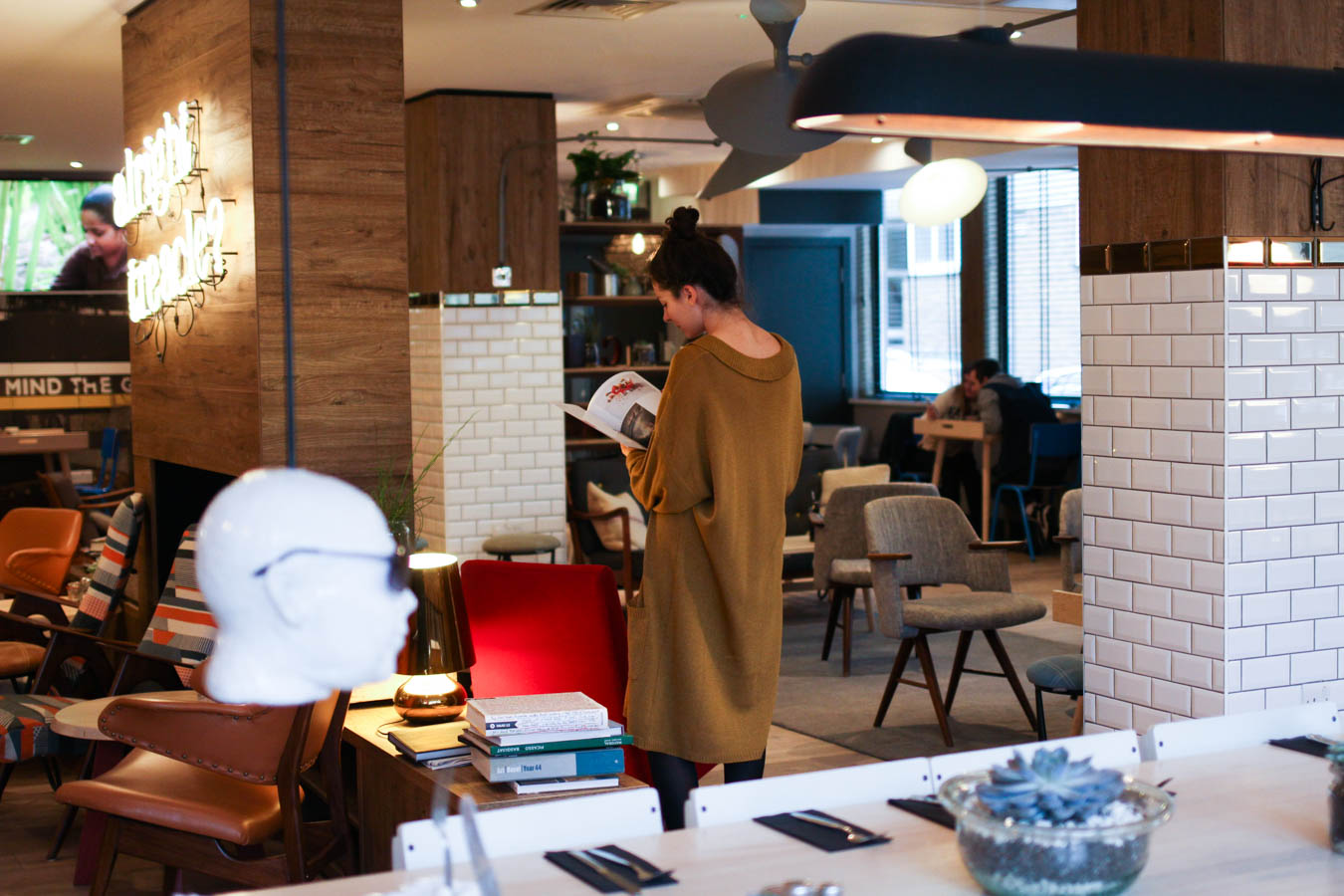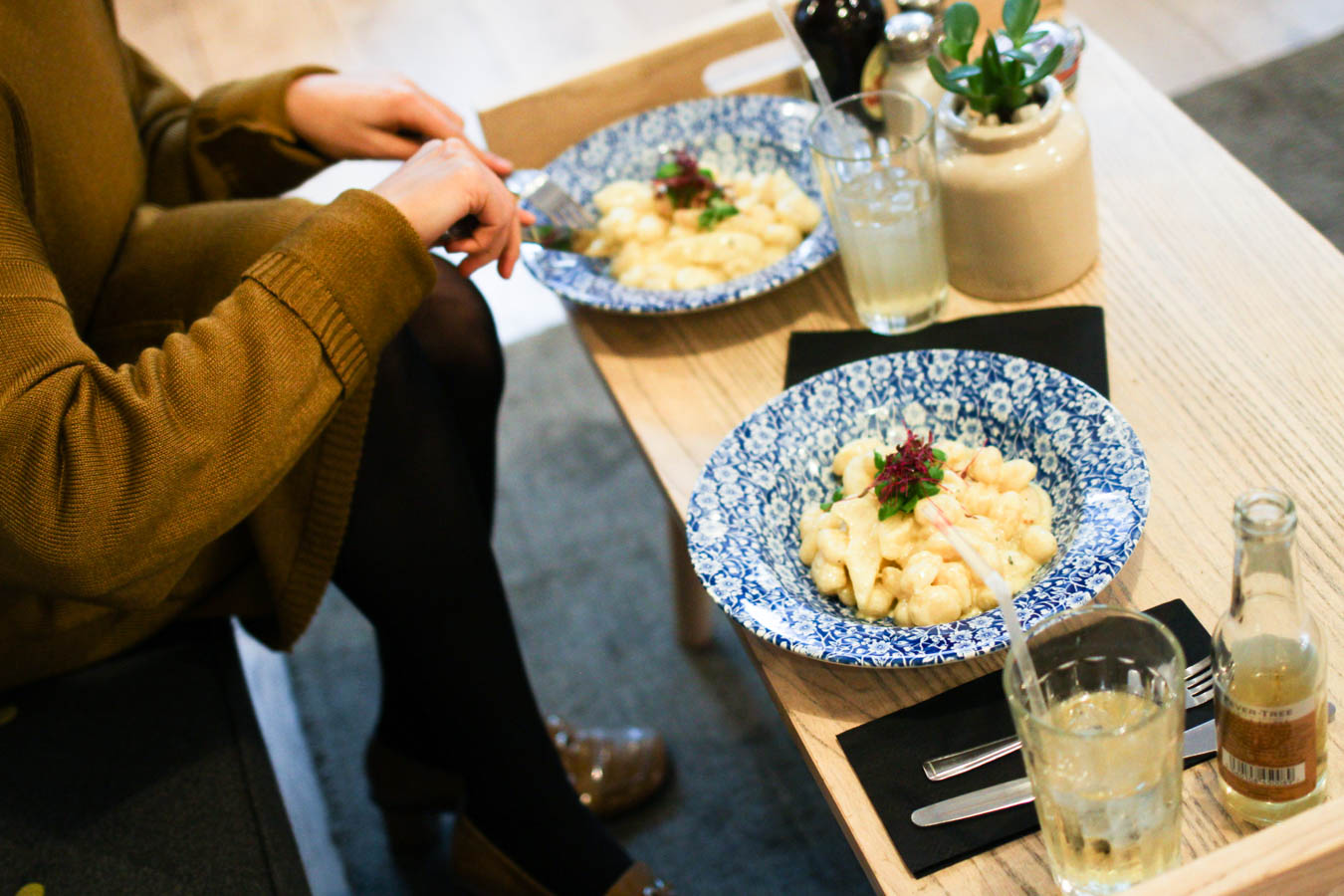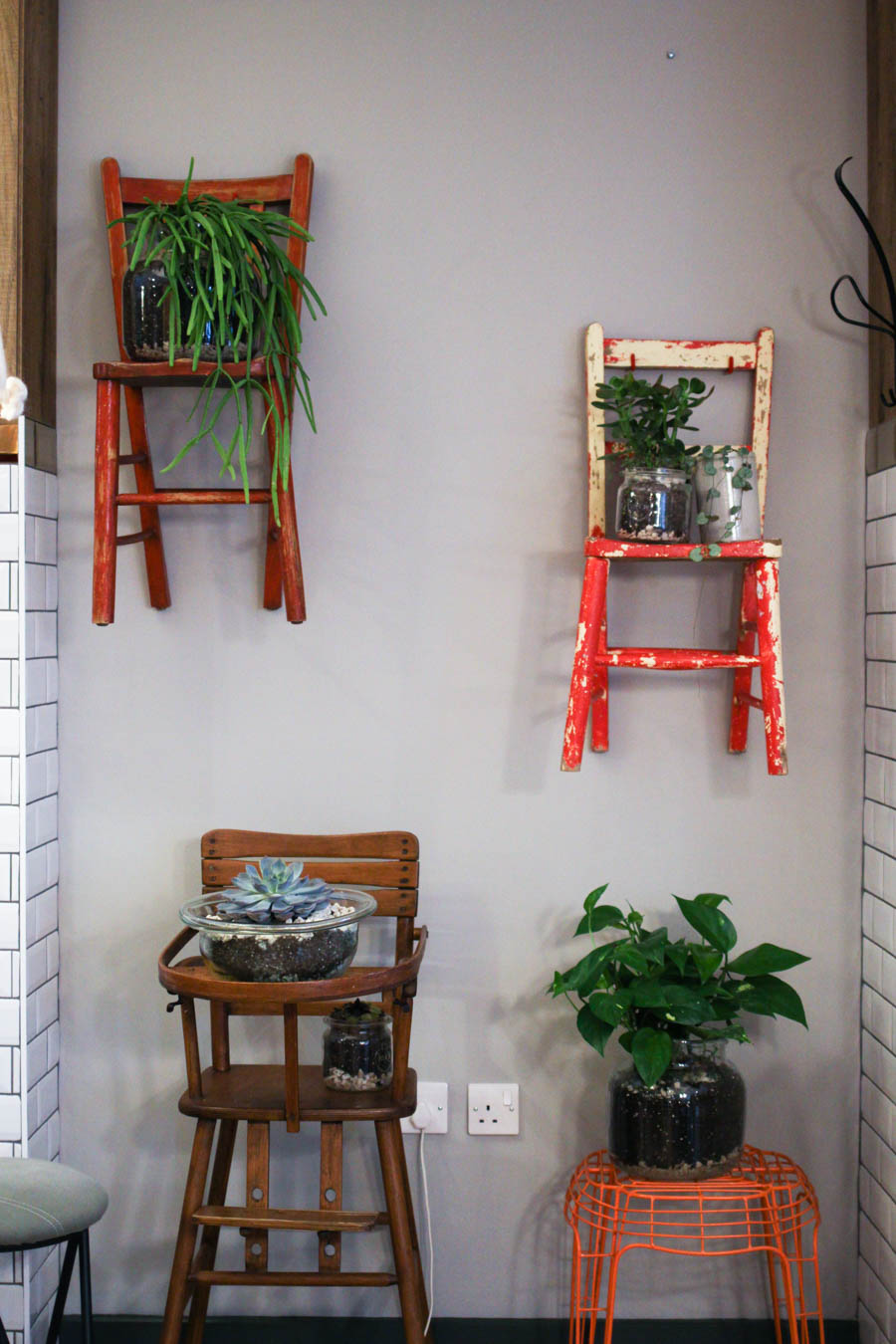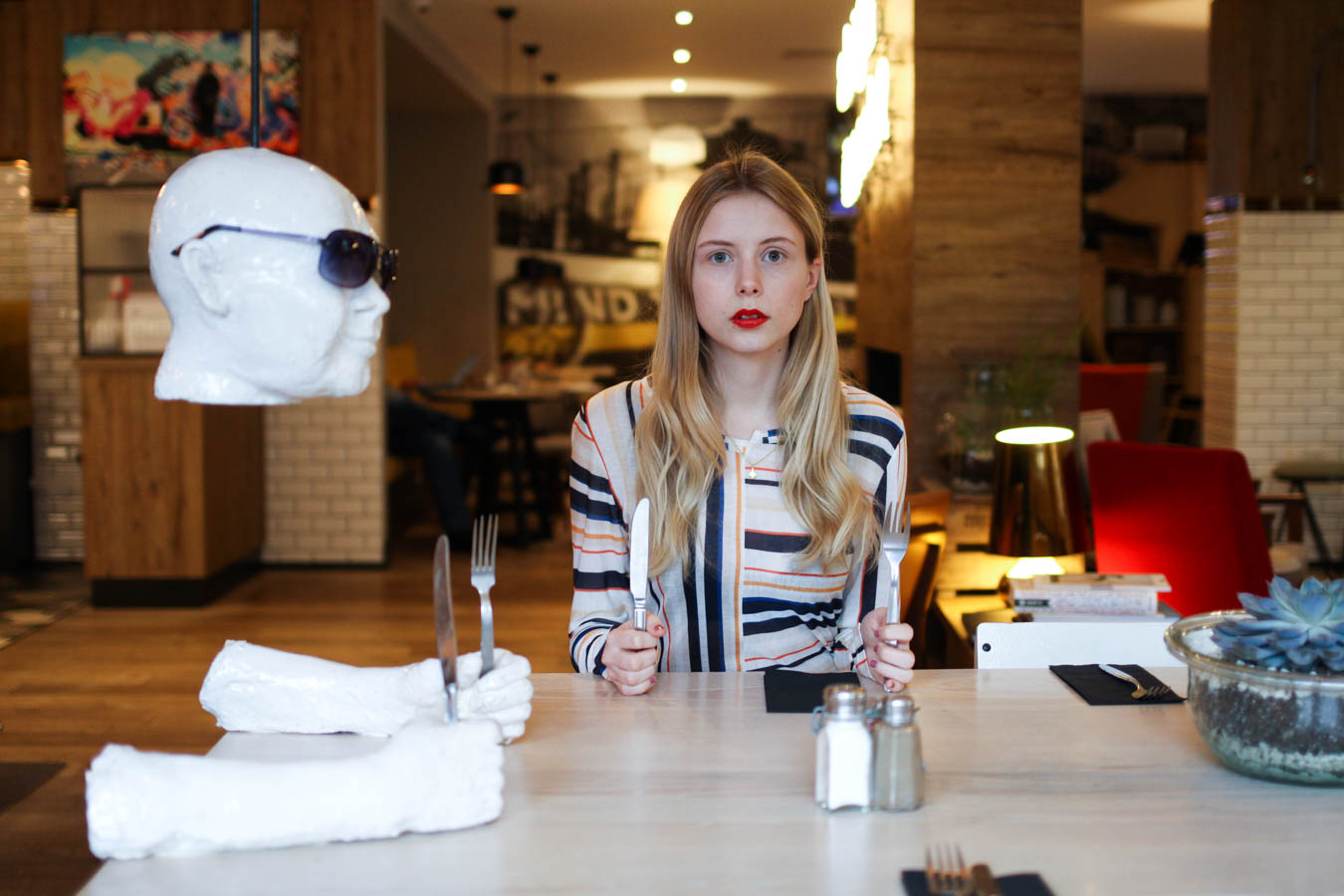 my outfit TOP: SECOND DAY, JEANS: H&M STUDIO, SHOES: SELECTED
photos by Andreea Bogdan