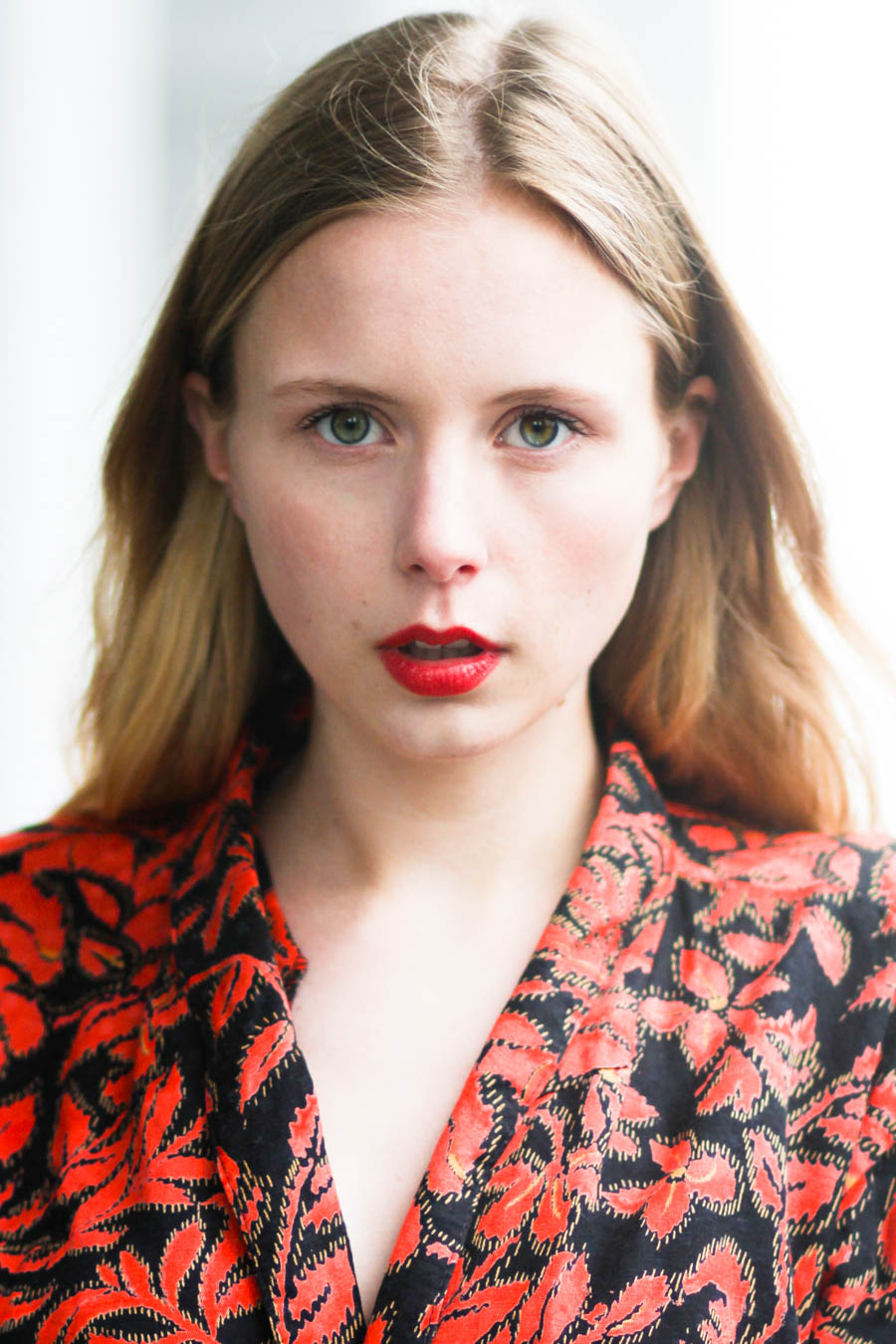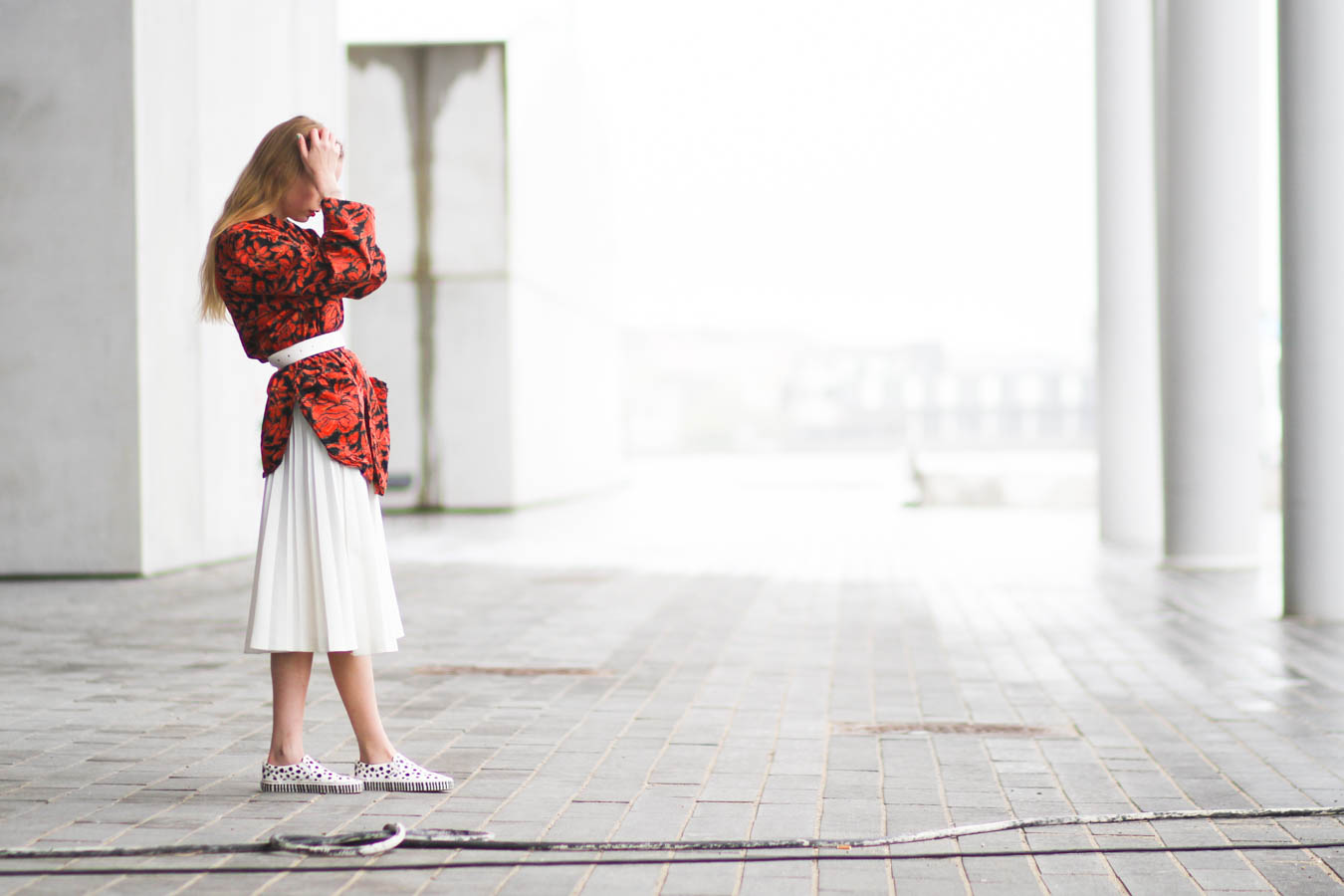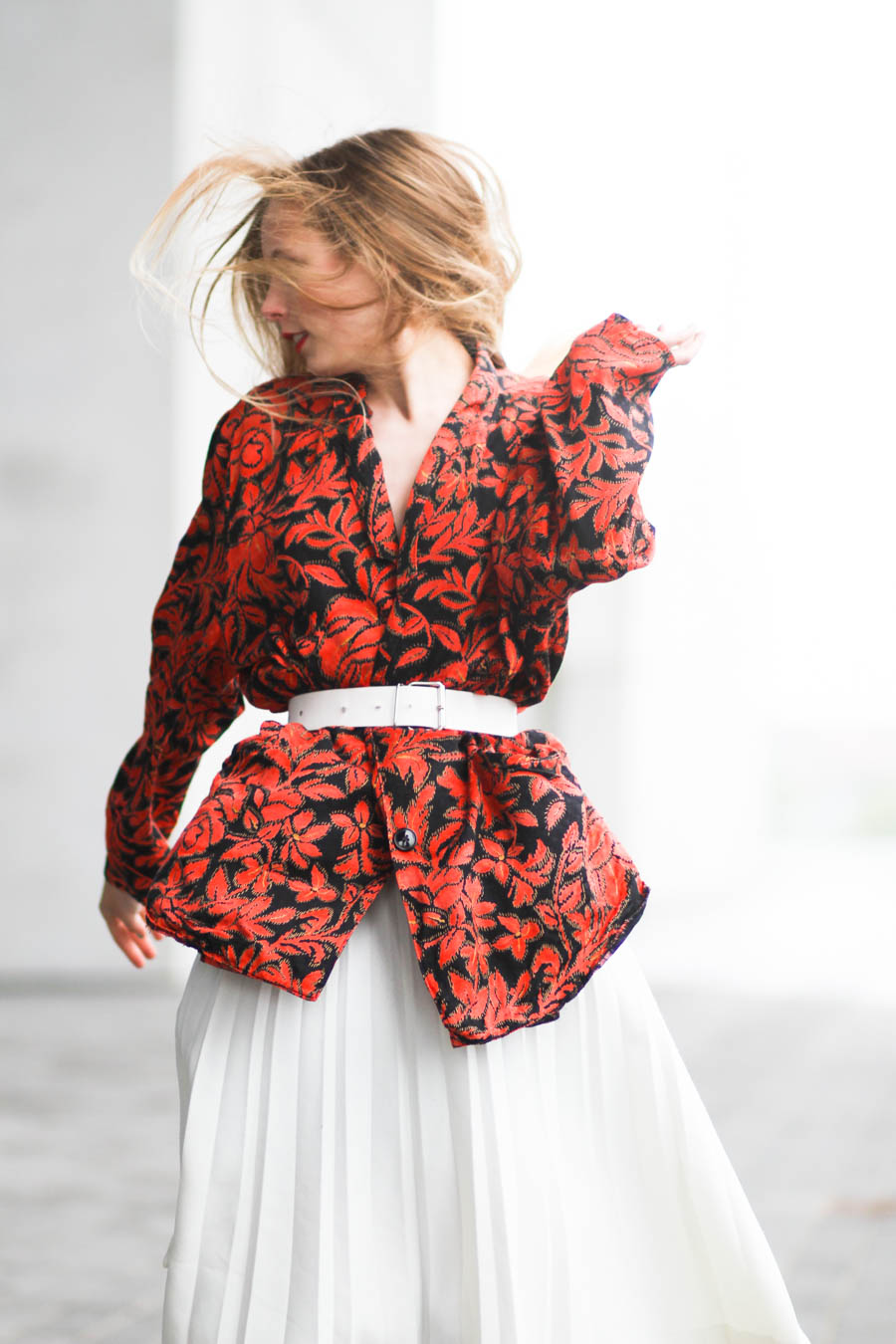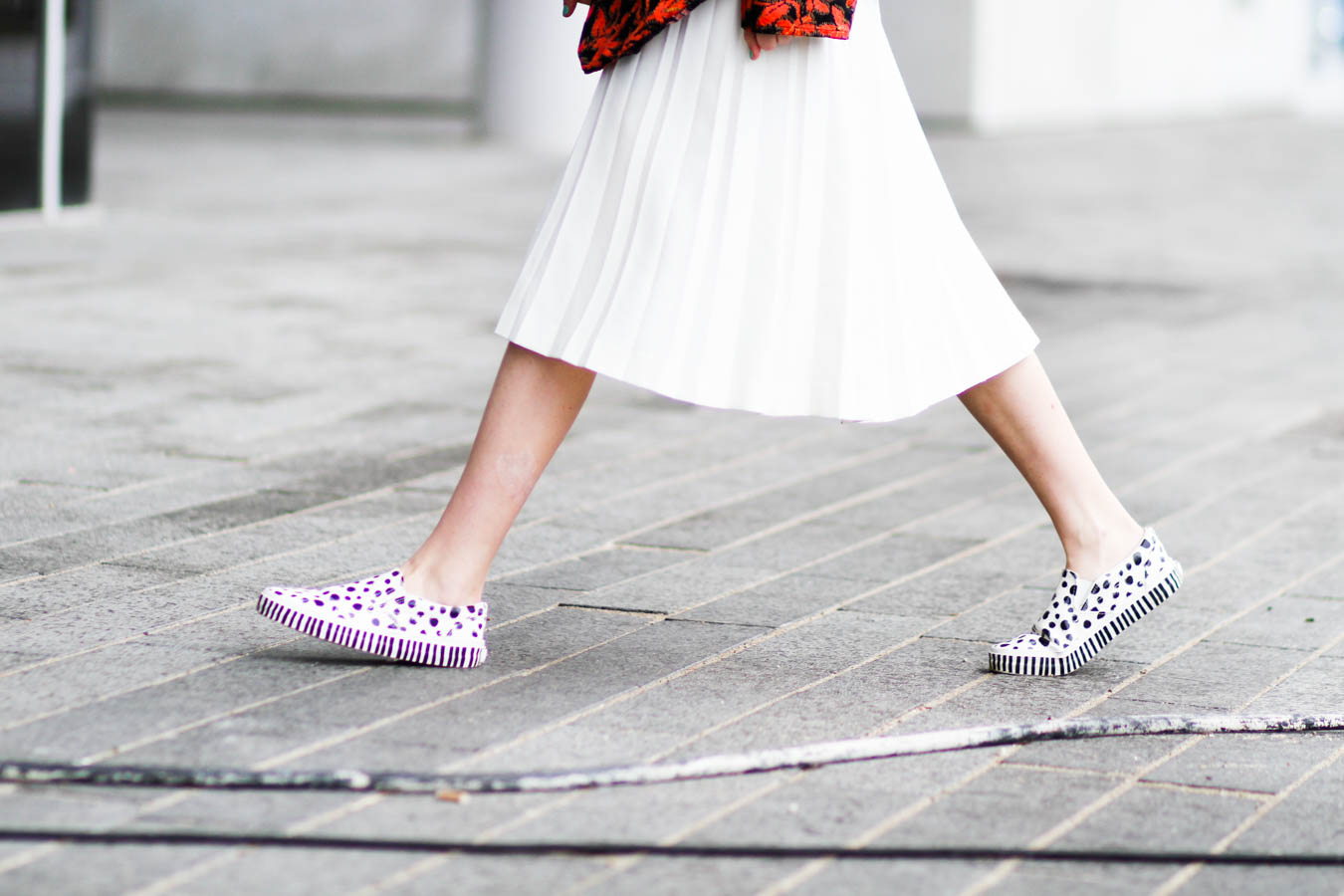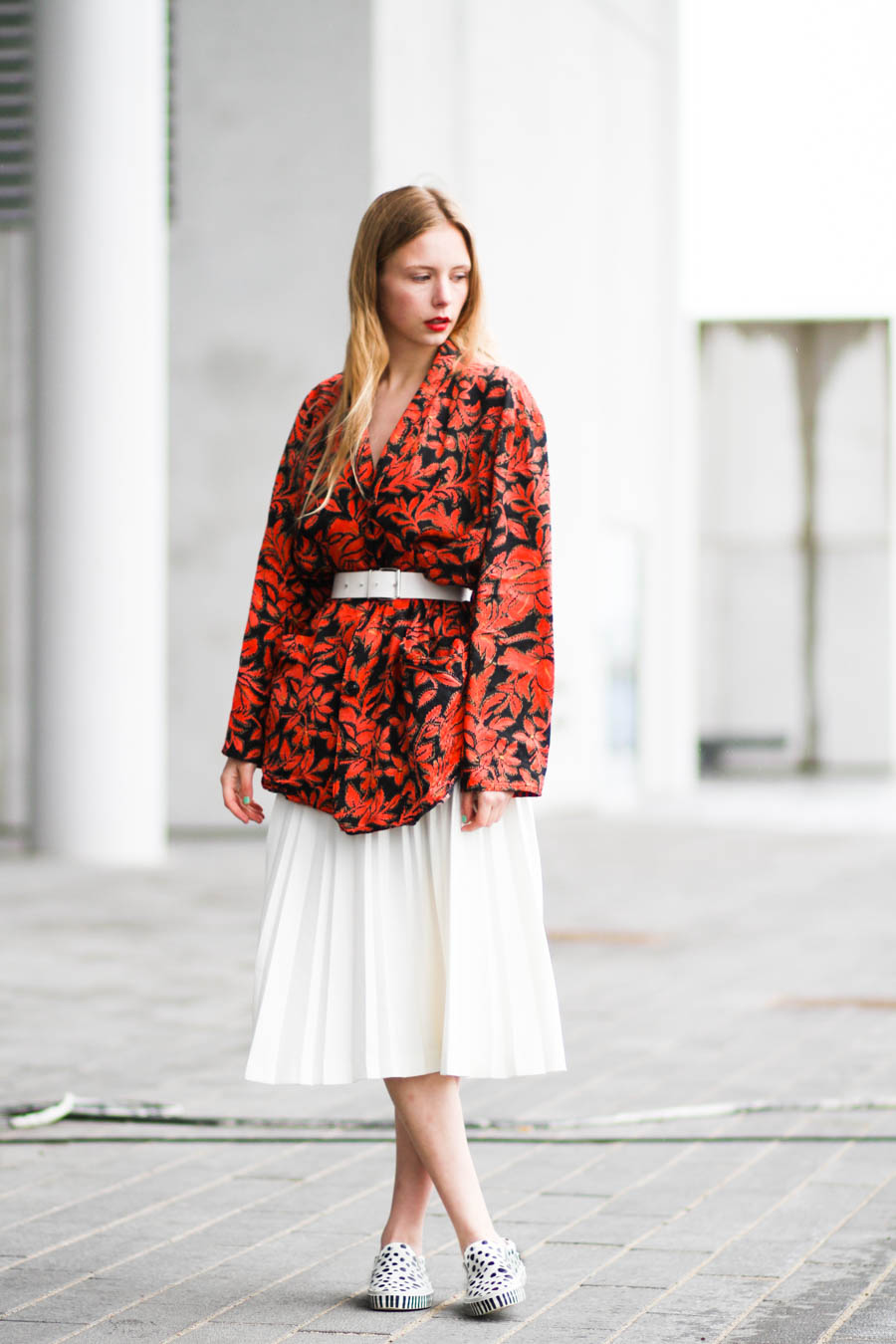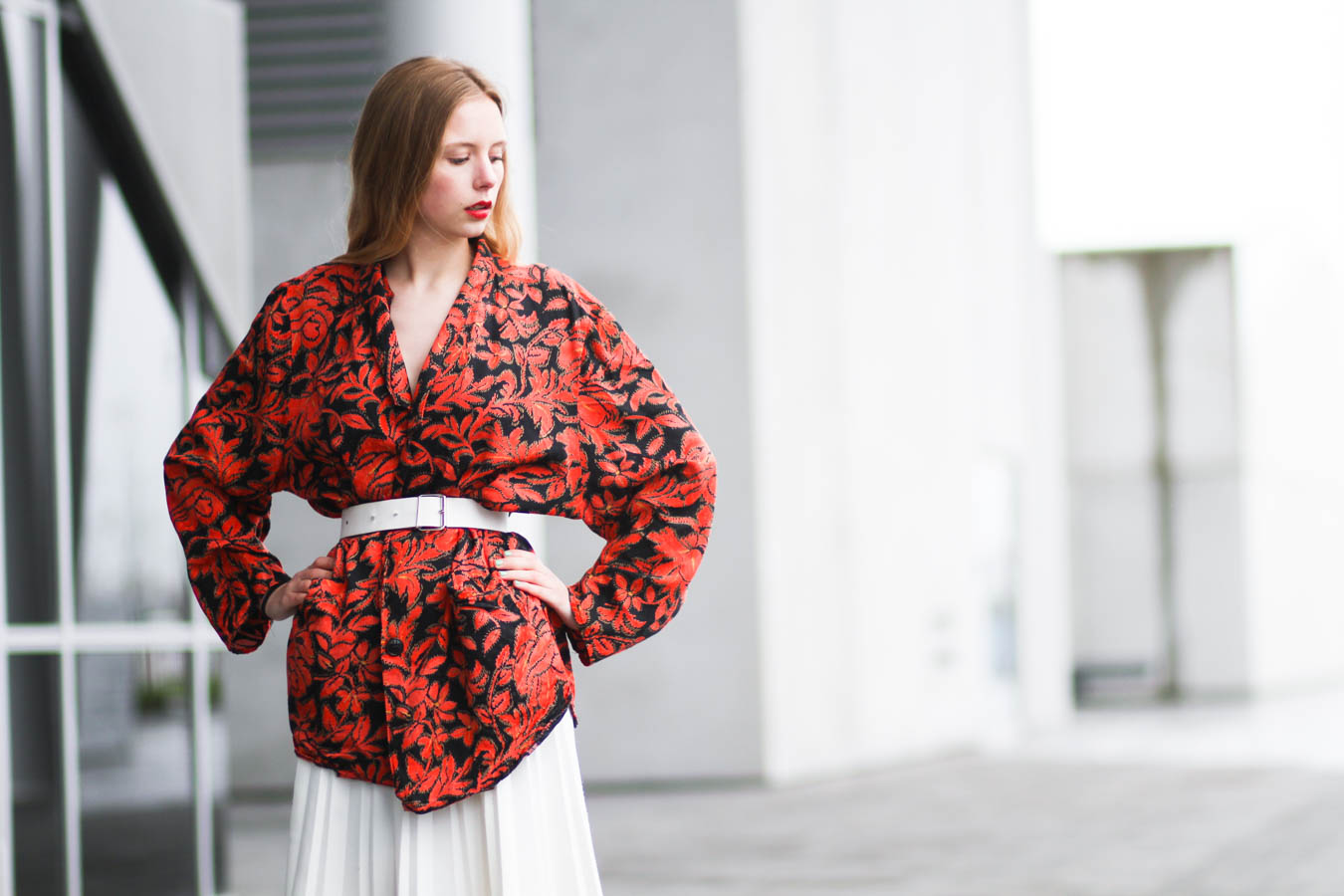 LIPS: L'OREAL, JACKET; BELT & SKIRT: SECOND HAND, SHOES: VANS X & OTHER STORIES
It's been a long time, since we've last met my dear and trusty friend, White Pleated Skirt. I think I've stopped using it, because I felt like it had a way of taking over my outfits and thereby the blog for a period of time. Sometimes I pause on wearing certain items, that I really use a lot. I think it's a fear of getting stuck in a style rut, the same look, despite the fact that I do have quite a large and versatile wardrobe.
Once, I mostly wore ladylike outfits like this – remember? But then, in the same period of time, I also did a lot of 80's and early 90's inspired stuff with printed leggings and big sweaters. Maybe it's a good thing that I lay off certain things once in a while, because the good ones always have a way of budging their way back into my every day wardrobe anyway. It was so nice reuniting with good, old Pleated. That one'll never get tossed!
Which items do you keep returning to?
[show_shopthepost_widget id="728371″]