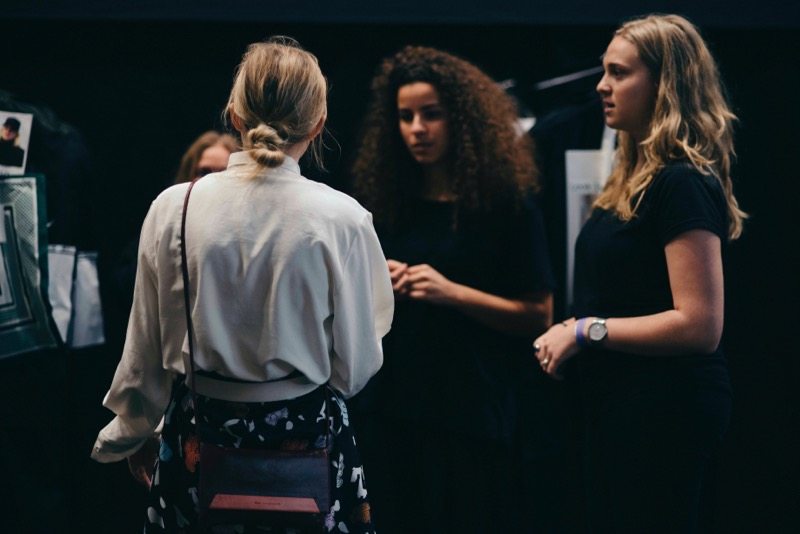 me and the dressers during the lala Berlin show
In the beginning of January, I started interning with Darling Creative Studio, the creative studio of Uffe Buchard, my idol when it comes til creative direction careers in Danish fashion. Quite a scoop to get a one month internship in such a prestigious place, when they usually only do 3 months or longer for interns. And after my internship, I get why they only do longer internships – after my one month  at Darling, I feel like I finally just got an idea of how everything works.
I had quite a big amount of responsibility and an expectation to take initiative whenever the possibility was there. My first task on my first day was to find a venue for an event we were doing – figuring out where to get a warehouse sized room to rent within a specific budget and in the city center! I really didn't expect being given such a task on my first day, but it gave me a taste of what I'd be doing for the weeks to follow.
I got an email with the signature "Marie Myrhøj Jensen, Project Coordinator, Darling Creative Studio" which I was quite excited about, and after that I was put to work. Within my first week and a half, I had put together and organized a casting for the Lala Berlin and Mark Tan shows, which we were producing. The week after that I was negotiating prices and budgets with modeling agencies, booking the girls we needed for our shows.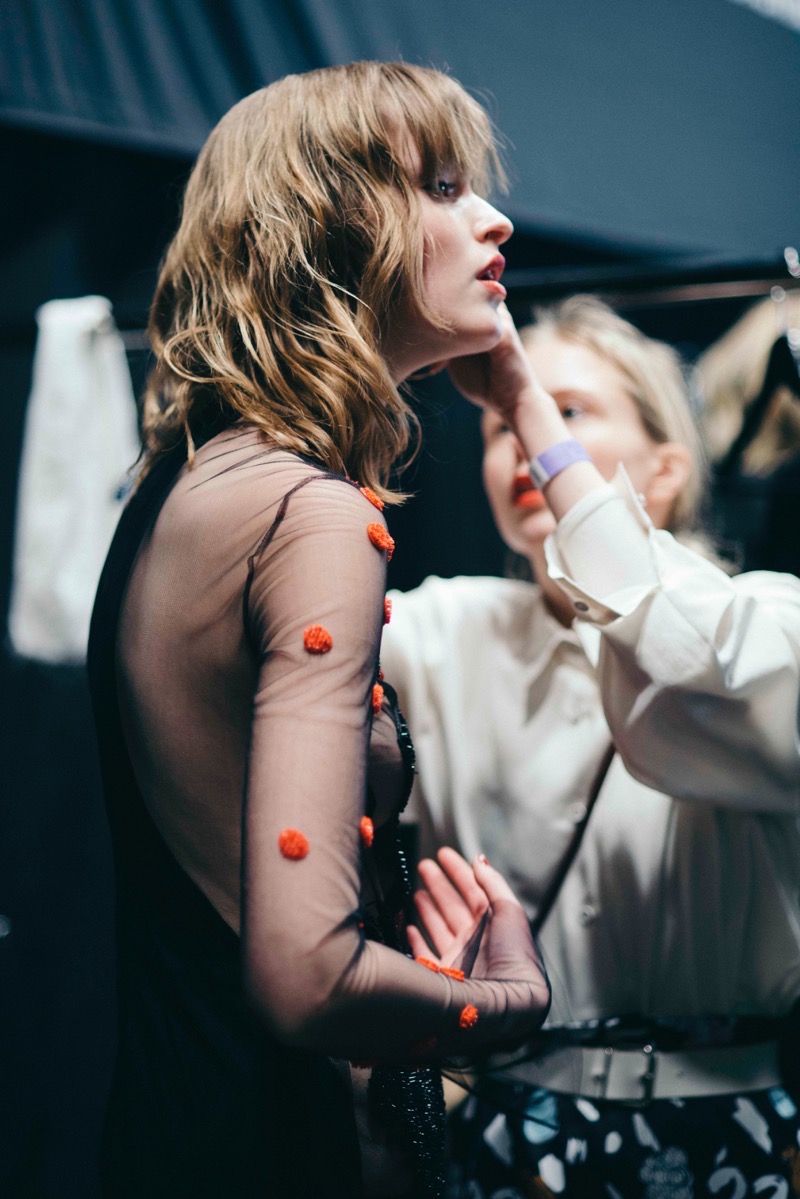 me putting earrings on the model, Aia, before the Lala Berlin show
Besides that, I did a beauty moldboard for the Lala Berlin show, I was sent hunting though second hand shops for a baroque table and shopping for all the necessities for model fittings. I was responsible for making sure we had an enormous amount of beauty products for an even we were having, making the goodie bags: sticking 600 stickers onto 300 manila marks, and tying 300 manila marks onto 300 canvas bags and filling them with the right products. I had also gotten a bunch of my wonderful followers with me as dressers for the lala Berlin show, which was awesome!
Overall I'm really happy I did this internship during my long Christmas break – I've learnt so much about shows, events, creative direction and even making a magazine – Uffe is the editor in chief of DANSK magazine as well. I've been thrown into situations where I've been given a responsibility that I was the only one to take and solve before the deadline. I've met and e-mailes tons of cool people in the Danish fashion business and I got to work with Uffe, Jens, Jeppe and Line at the Darling office – people I really hope to work with some more in the future!
I also learned a lot about myself and my own boundaries. Had I not meditated every morning, I might not have made it through my internship. The expectation to overlook so many things at once, the pressure from myself and other people to solve the tasks you're given, even though you've never done it before, and the not wanting to fail even in the slightest way. I've had stress peeping up at me once or twice, but luckily my meditation and my sweet friends and family have helped me – and after this internship, I'm sure I can handle even more that I thought I could, should I be put in such a situation again.