Sponsored post published in collaboration with Monki, www.monki.com.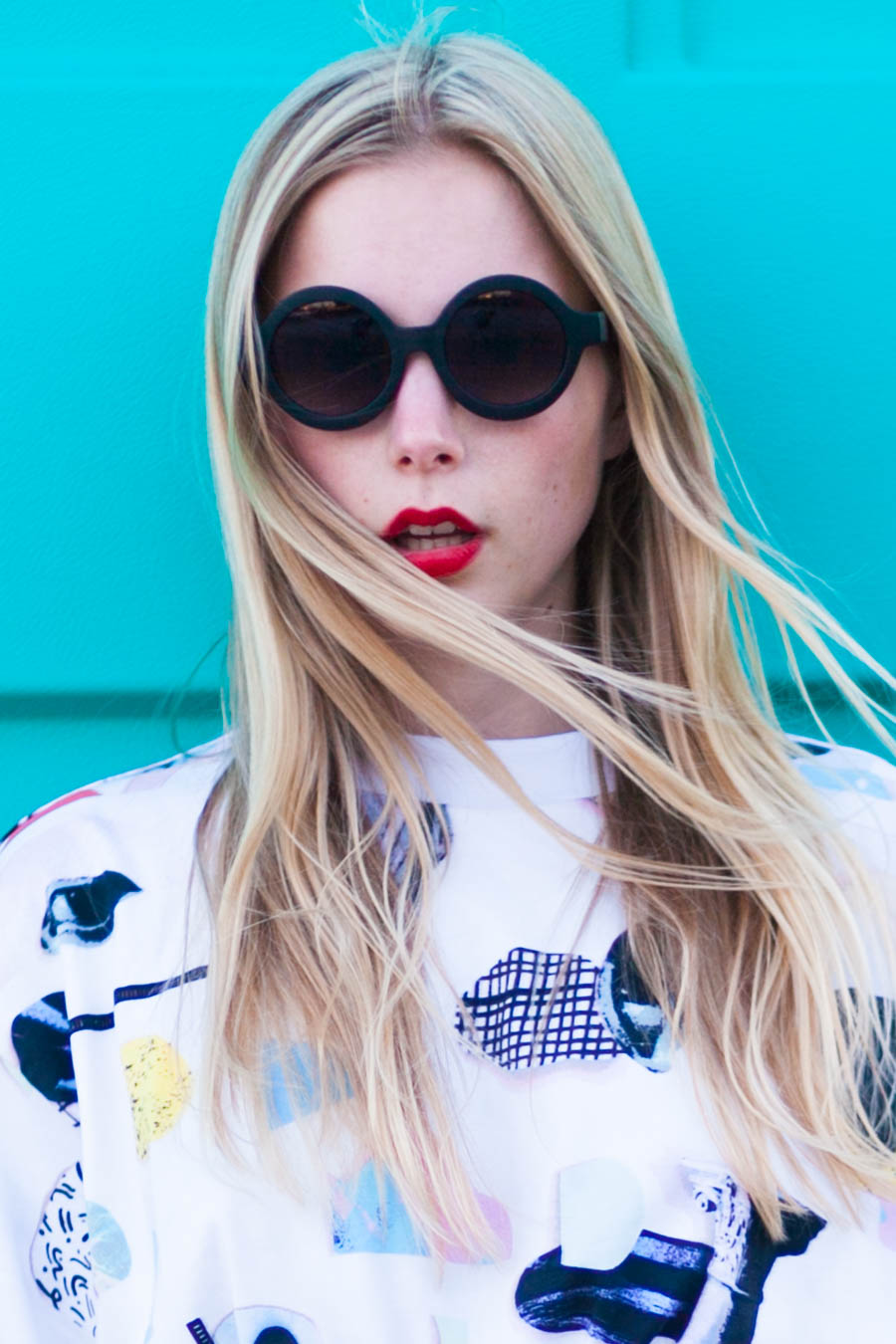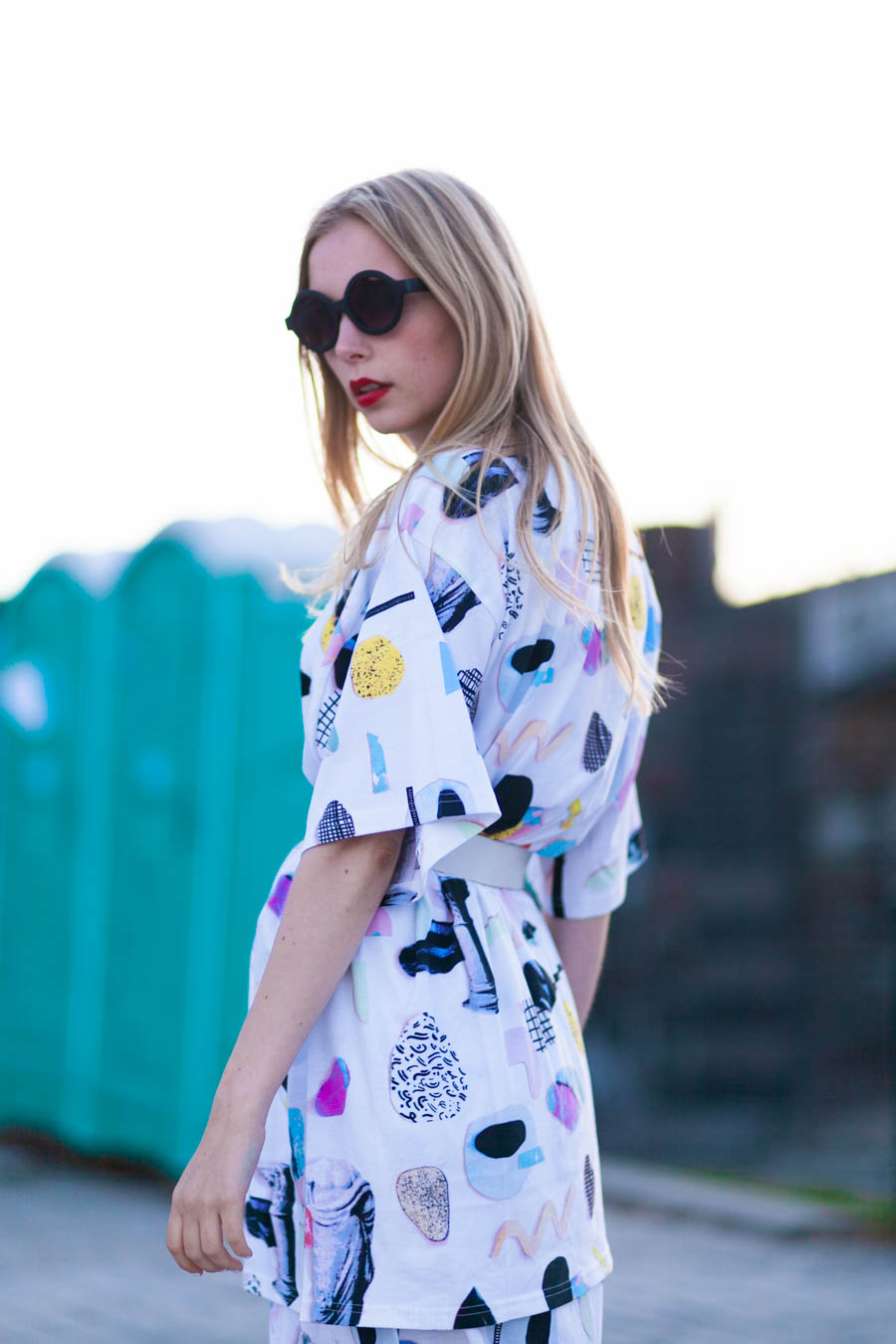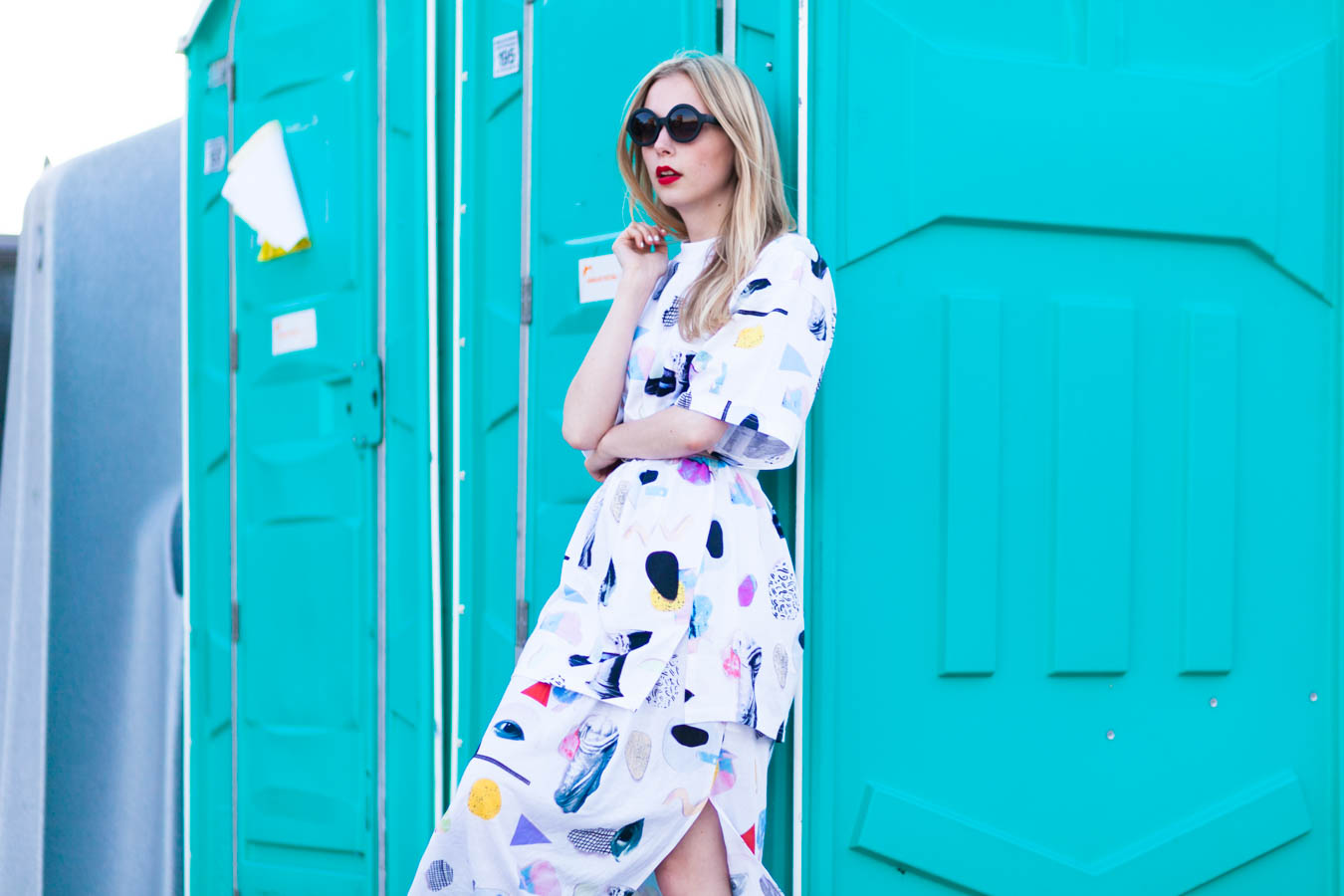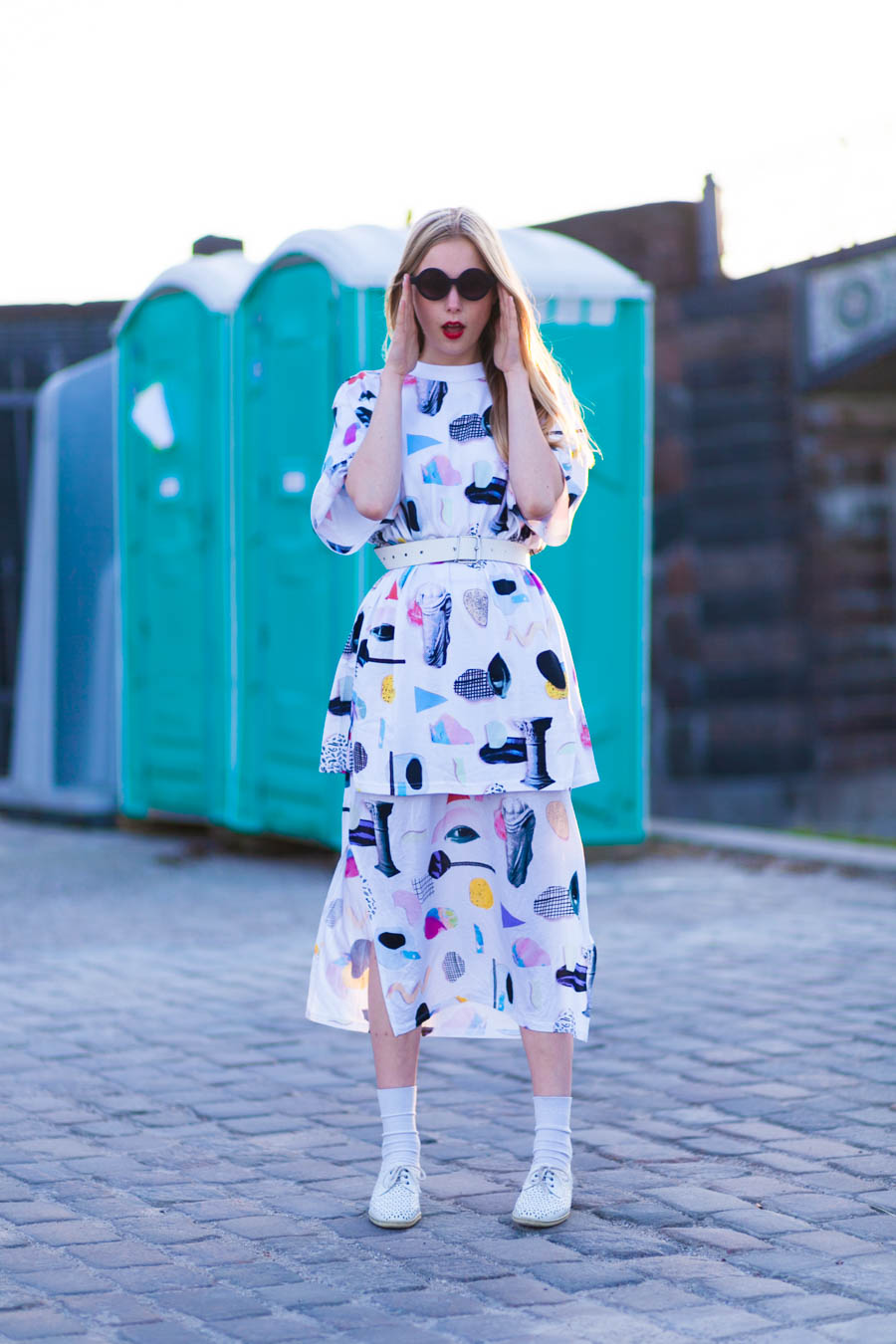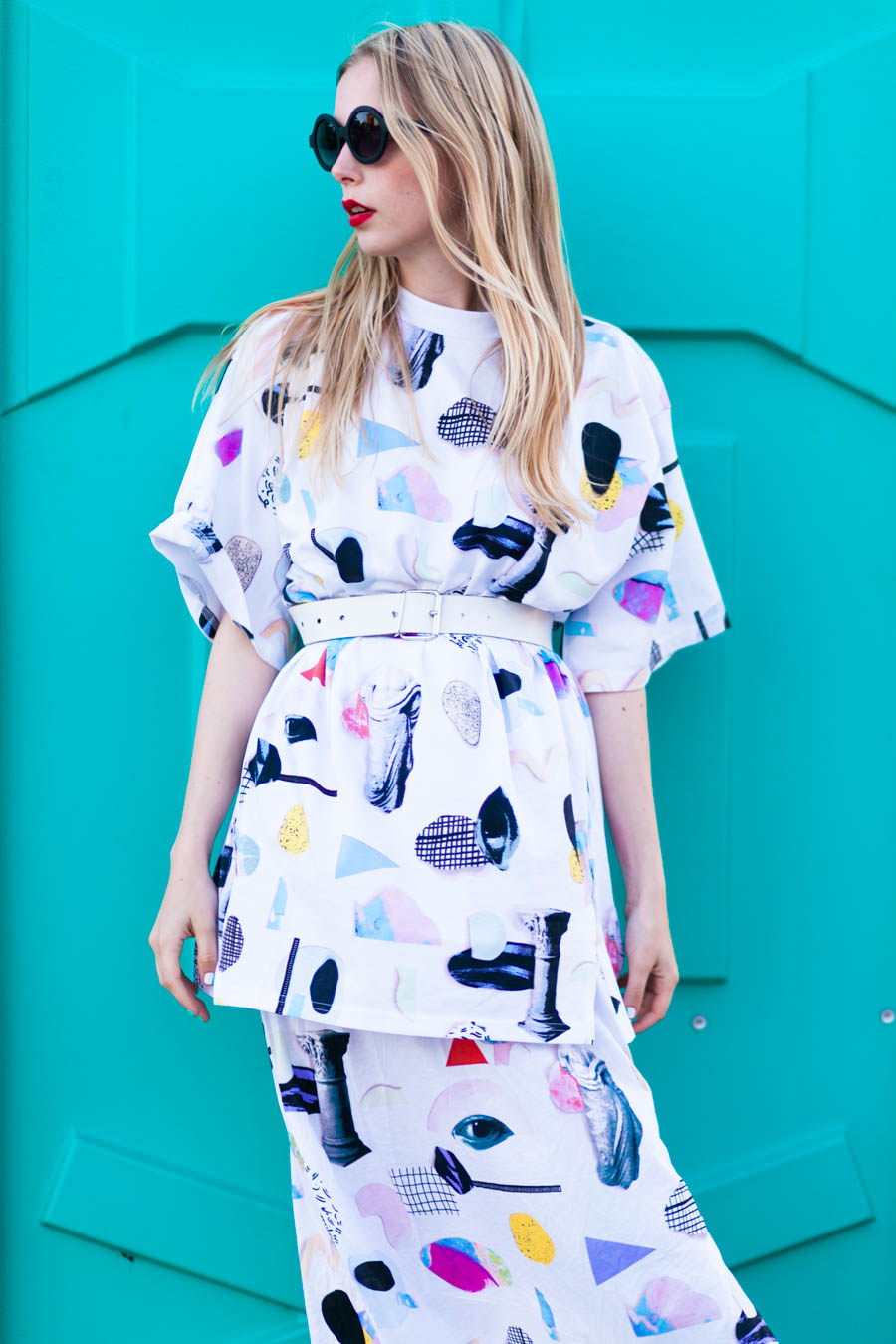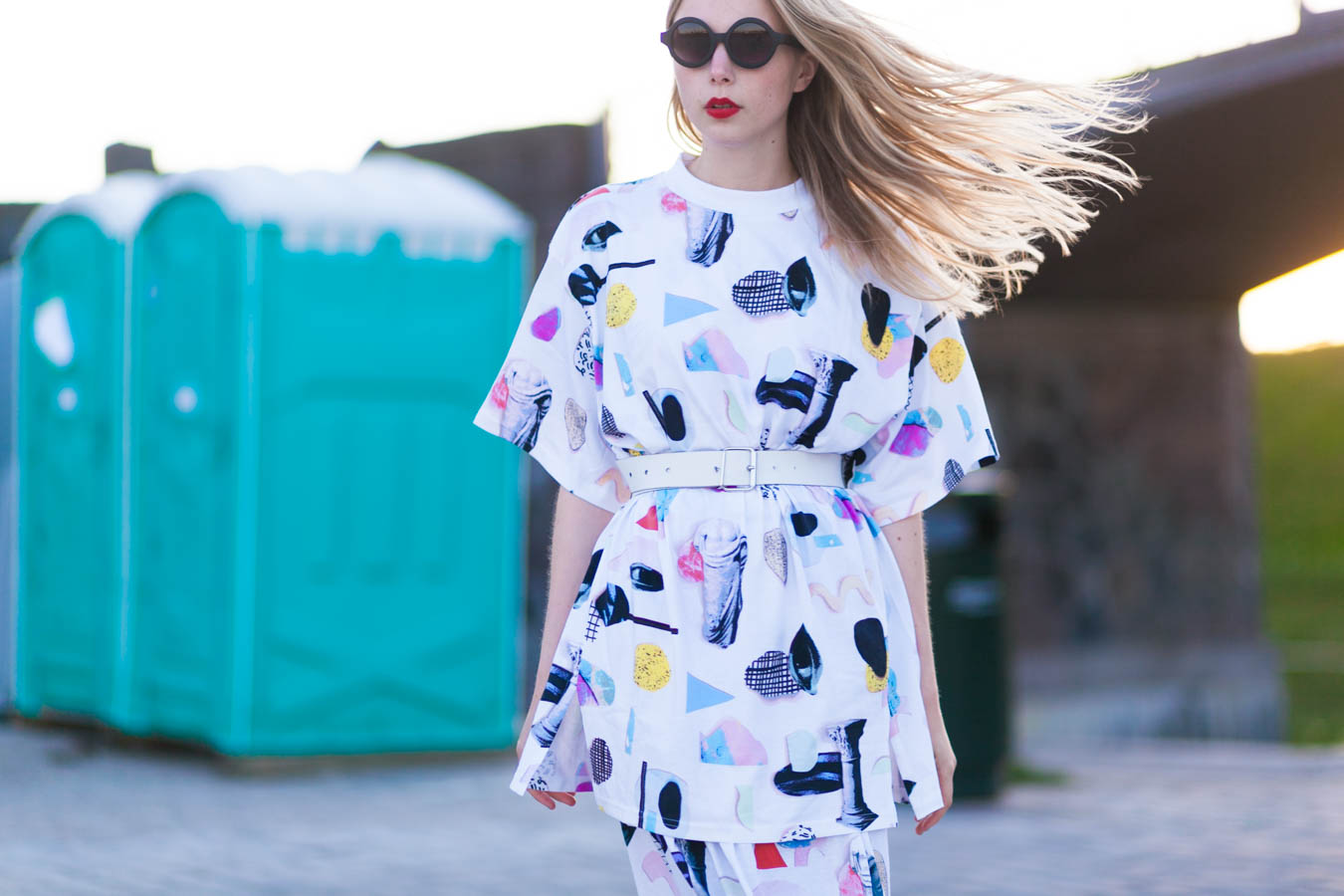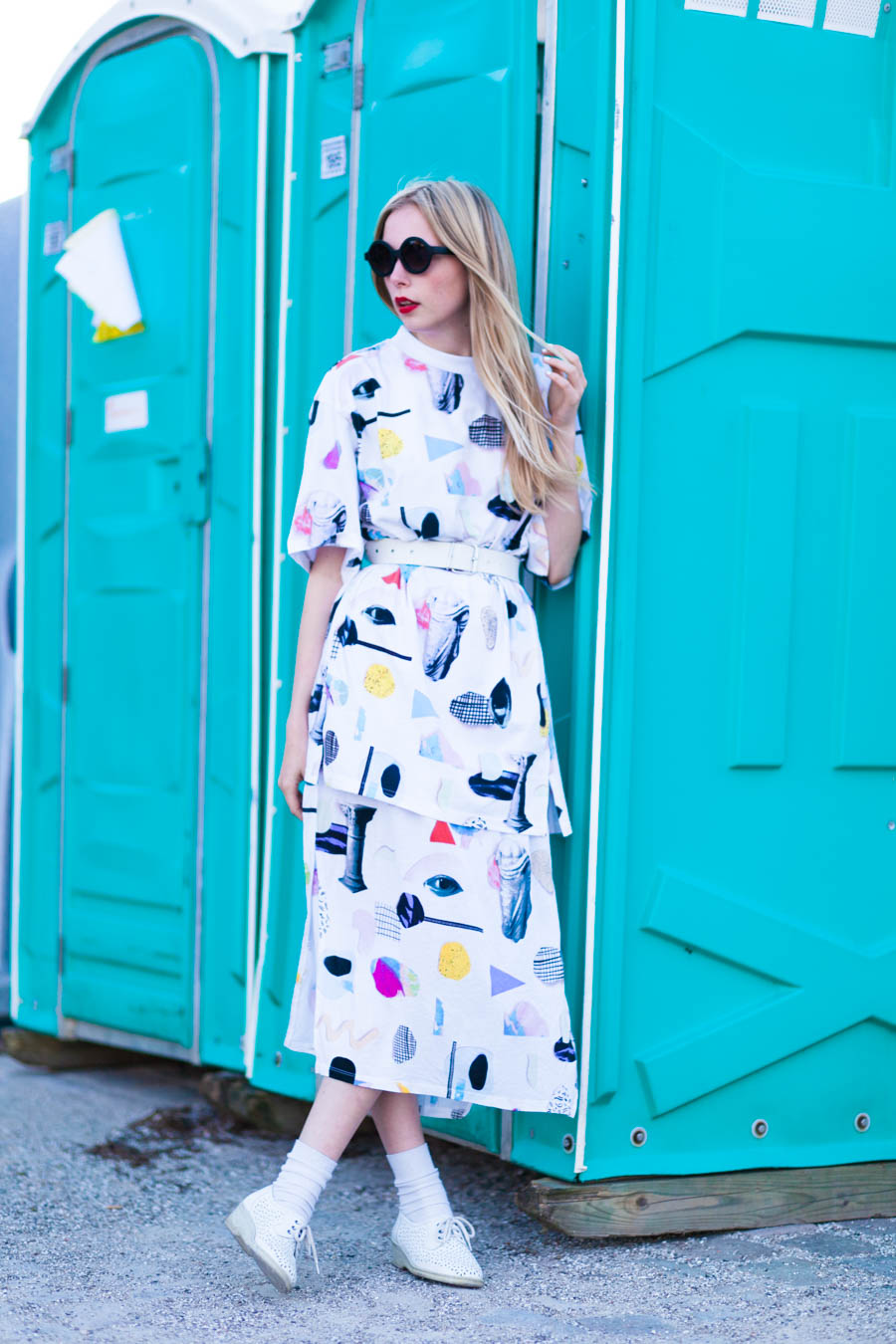 OUTFIT & SUNNIES: MONKI, BELT & SHOES: SECOND HAND
As I've teased for a bit, I have a super fun collaboration on the blog this summer, and now I'll let you in on the secret! This summer, I've teamed up with my fave highstreet brand, Monki, to be their correspondent on a handful of Danish festivals.
The first festival will be Northside in Aarhus, which I'll go to tomorrow and from which I'll be live instagramming on Monki's instagram, @monki – but hey! What's up with posting my tomorrow outfit today? Well, I don't always get the chance to shoot great outfit photos when I'm on a festival, so I went ahead and got around to shooting my Northside Monki-outfit yesterday, so you can see what I plan to wear tomorrow. When I went out shooting with Laura, we even found some portable festival toilets for the occasion to make it seem a bit more authentic. I just love the Monki prints and I picked two t-shirt dresses to layer for my Northside look, which I'm quite crazy about.
Besides me getting this awesome festival job for Monki, you guys also get a treat! You can win my Northside outfit consisting of the two printed t-shirt dresses.. Not bad, huh? All you need to do is to post your best festival look(no matter if you're one a festival or not), tag @nemesisbabe and hashtag #NemesisbabexMonki. I'll pick the winner on Monday the 15th of June and contact her on Instagram direct.
I can't wait to see you festival outfit!
Remember to follow @monki and @nemesisbabe on instagram and my snapchat mariemyrhoj tomorrow to follow my Northside adventures!