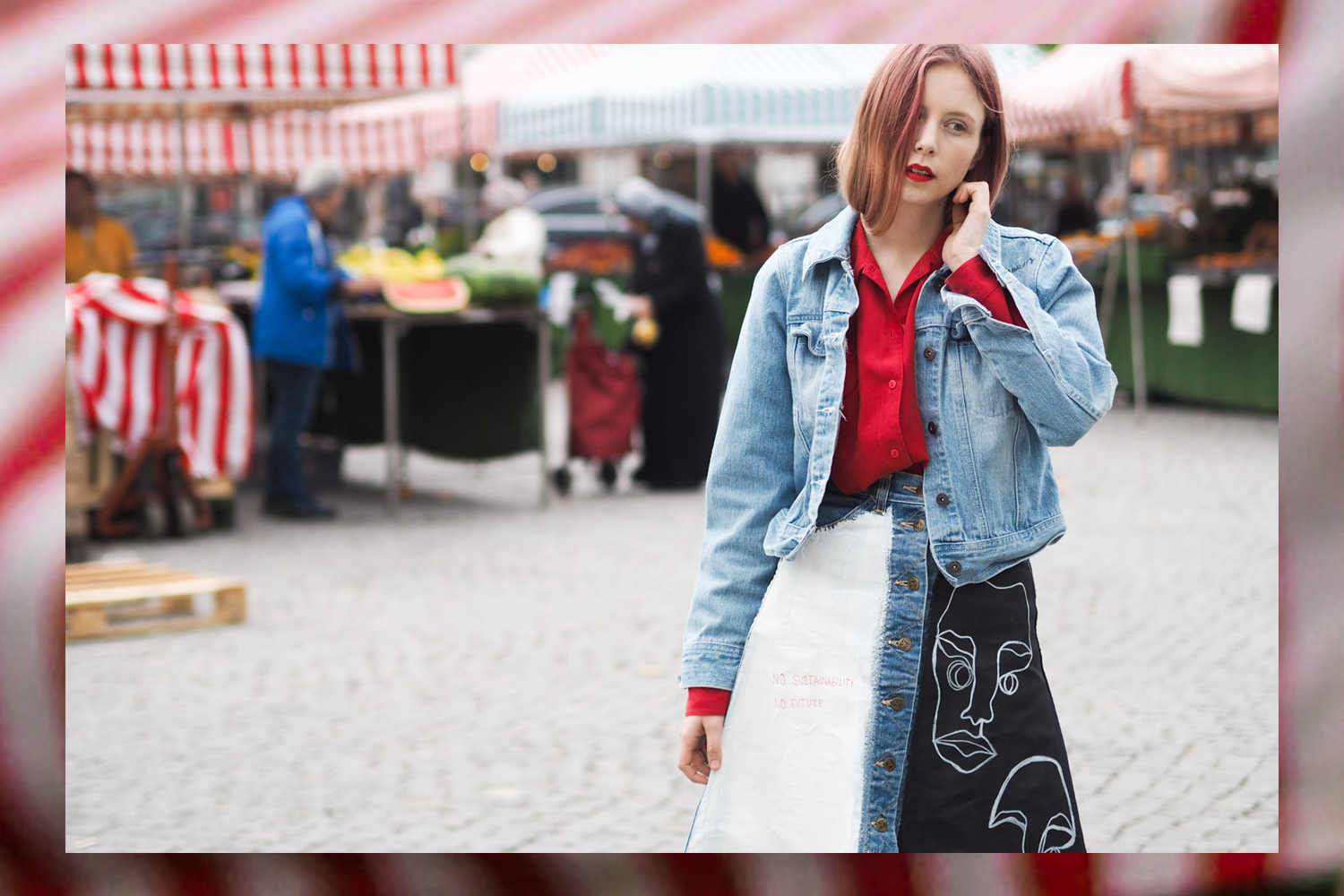 JACKET + SKIRT: FREMTIDEN x EMILIE VINTERSBORG, SHIRT: SECOND HAND, SOCKS: MONKI, SHOES: SELECTED
This weekend in CPH, theres a cool design festival, called Design x Change, which is all about sustainability in design and fashion. Awesome! There'll be workshop where you can go print things on your own denim – upcycling! – and in that connection, I've borrowed a cool set of denim items with prints by Emilie Vintersborg, whos stencils will be available to print your own stuff with during the festival. I love the No Sustainability. No Future.-statement! Punk and so true!
There's a full schedule for the festival here! 
Ps. how do you like the photos?