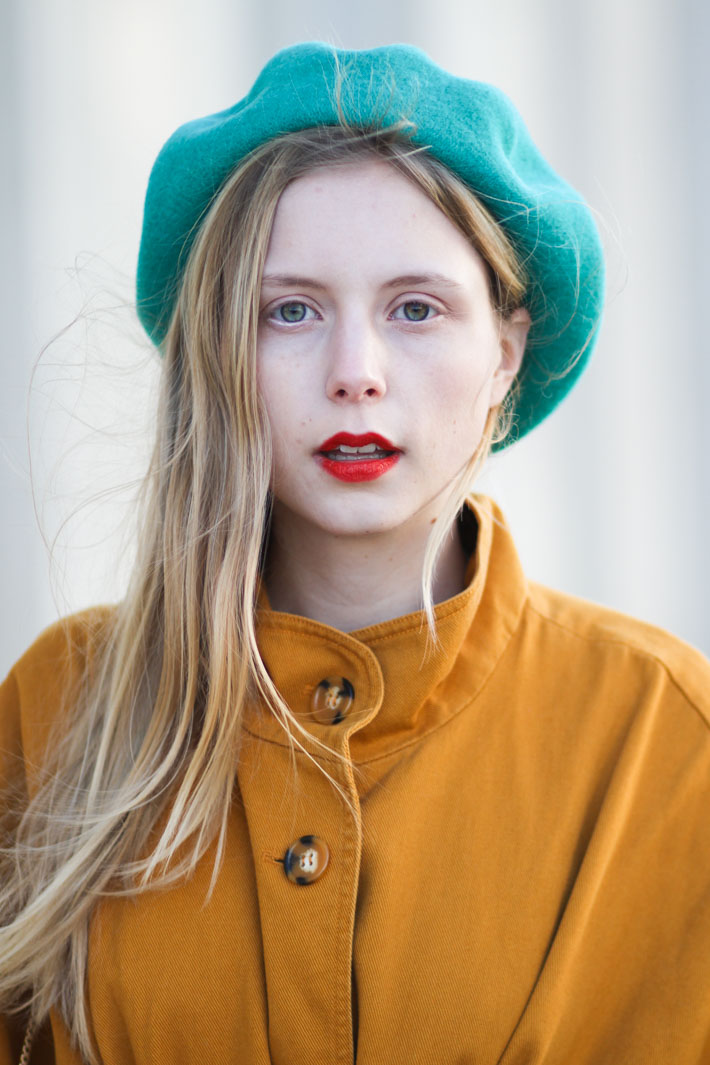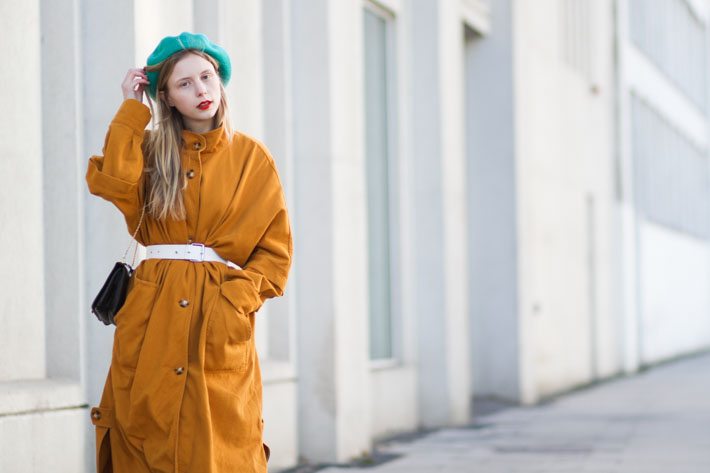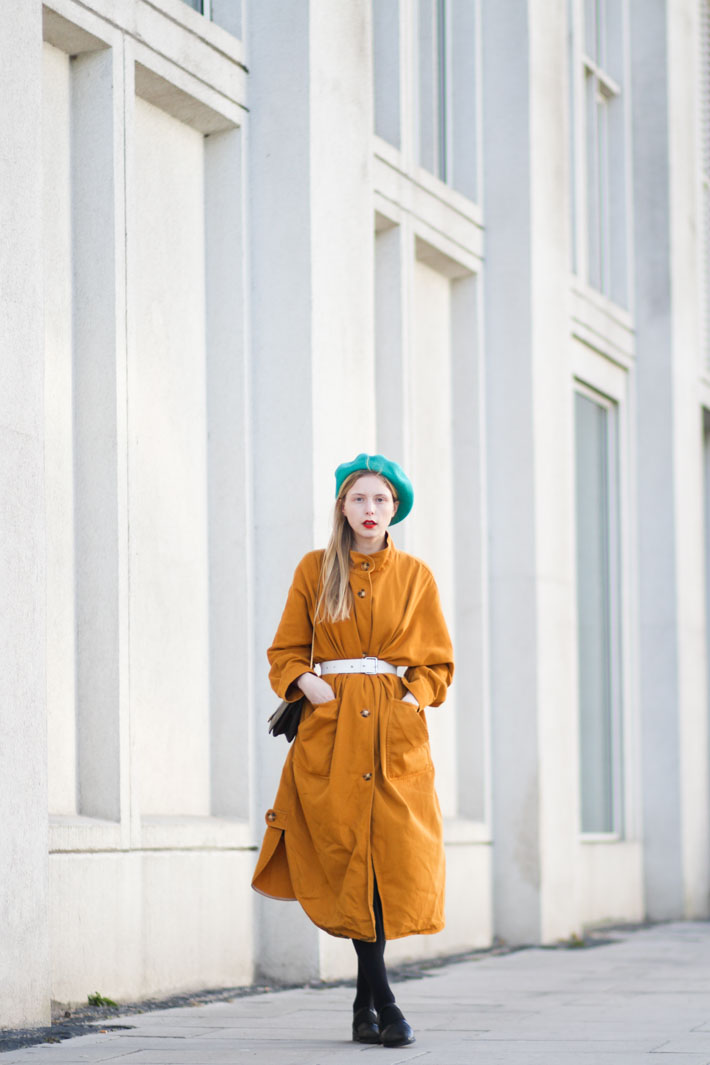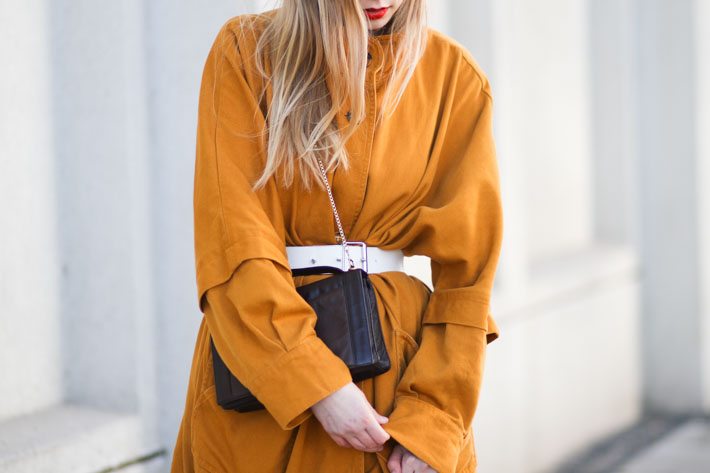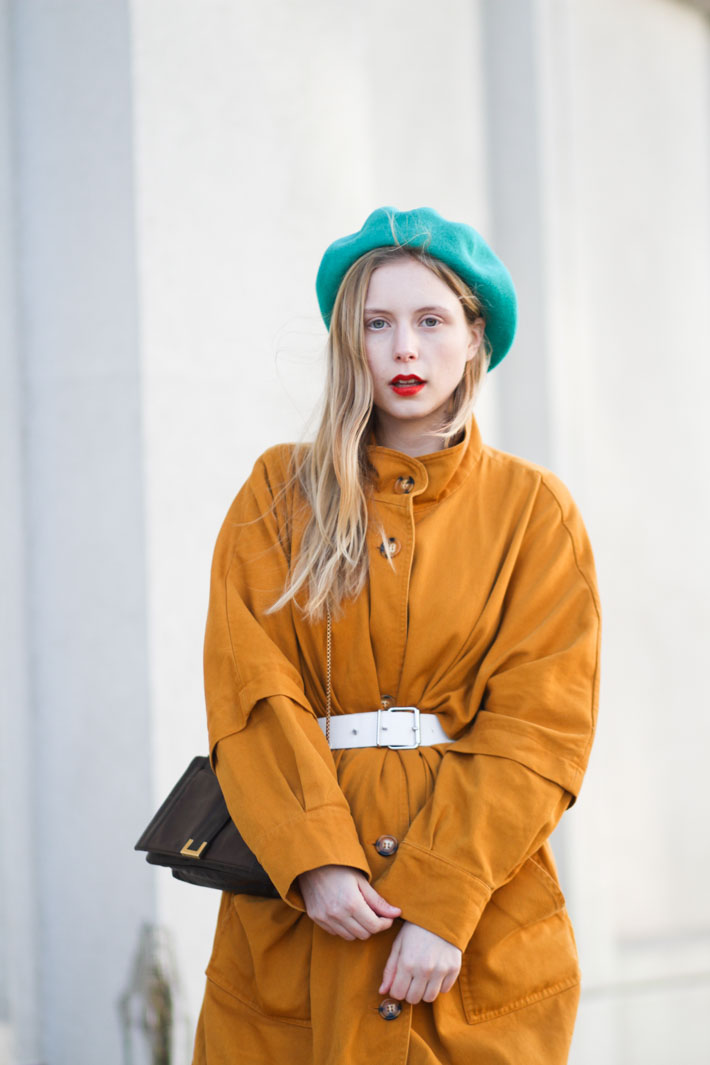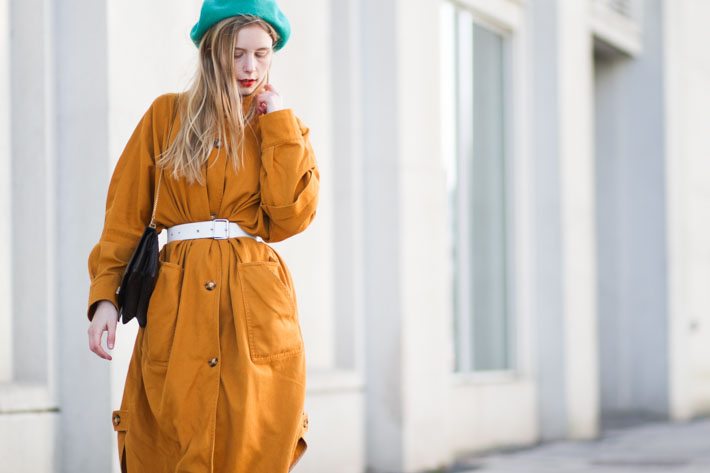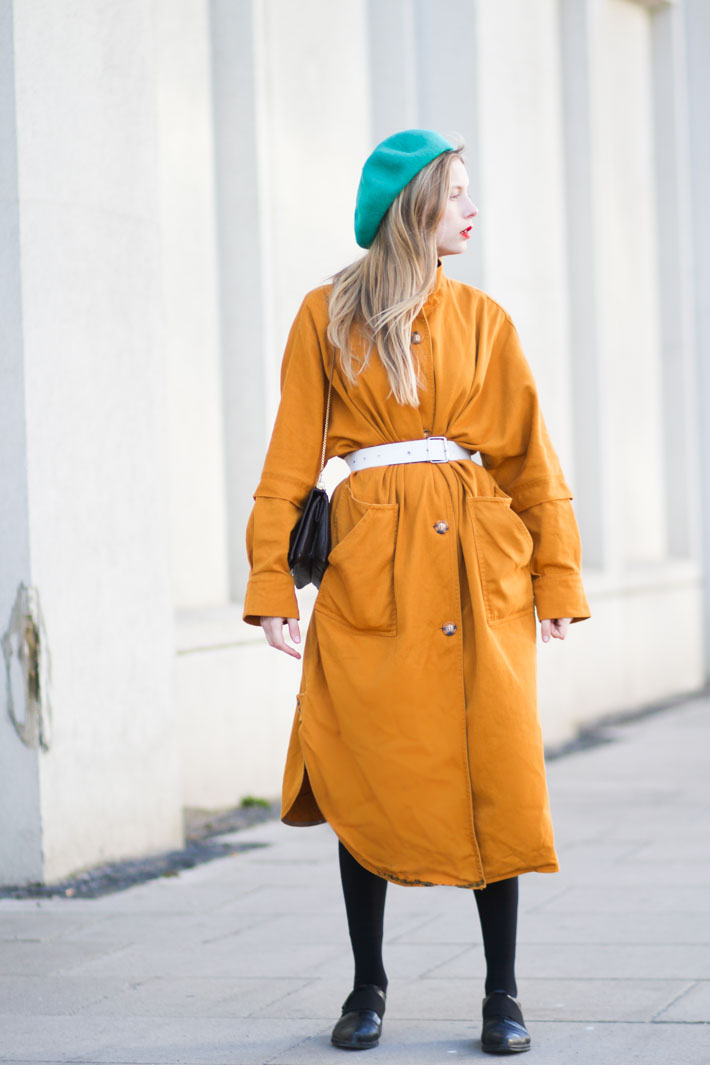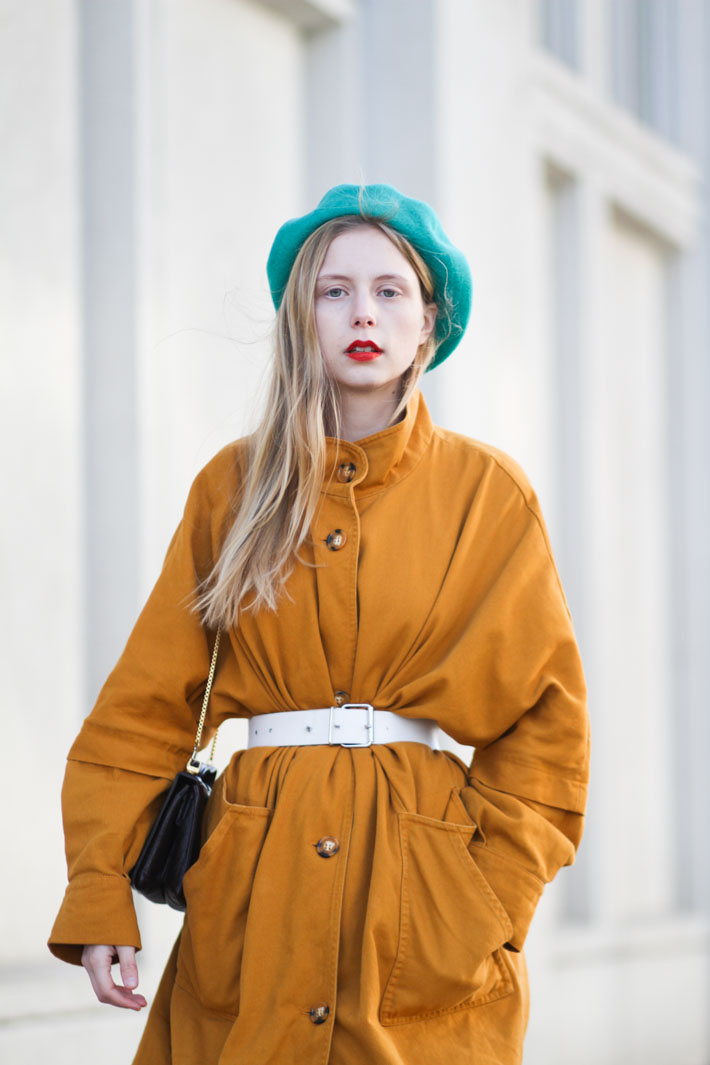 HAT, BAG & BELT: SECOND HAND, COAT: MONKI, SHOES: SELECTED
Do you know those cool girls, that make you turn your head when they pass you in the street? The rad types with the right amount of attitude and awesome clothes, that you dream to own, but if you did, you'd never be able to look as cool as her in it anyways. She looks like she hasn't given her outfit one though, she's just so intrinsically cool and gets dressed every morning in the greatest outfits without giving it one thought if this goes with that or if this is too much or too boring.. I imagine.
Oh well, that's the kind of girl I felt like Friday last week and the thing to blame is solely the formidably cool, yellow denim jacket from Monki which I found at the back of my closet last week. I felt so cool and I just couldn't get over it. And when my friend, Linea, and I went to this cool, underground youth concert full of people who were a bit too cool and a bit too young, leaving us feeling super old – 24 feels very different, when you compare to 18 year olds with tight, black jeans – I kept on my jacket indoors because it just boosted my confidence immensely. Now that's when clothes really do their magic: when you feel a difference in your confidence when putting it on!
The jacket can't be bought anymore, but there are quite alike alternatives HERE and HERE!
What's your confidence boosting clothes?
SHOP COOL JACKETS:
[show_shopthepost_widget id="1522731″]