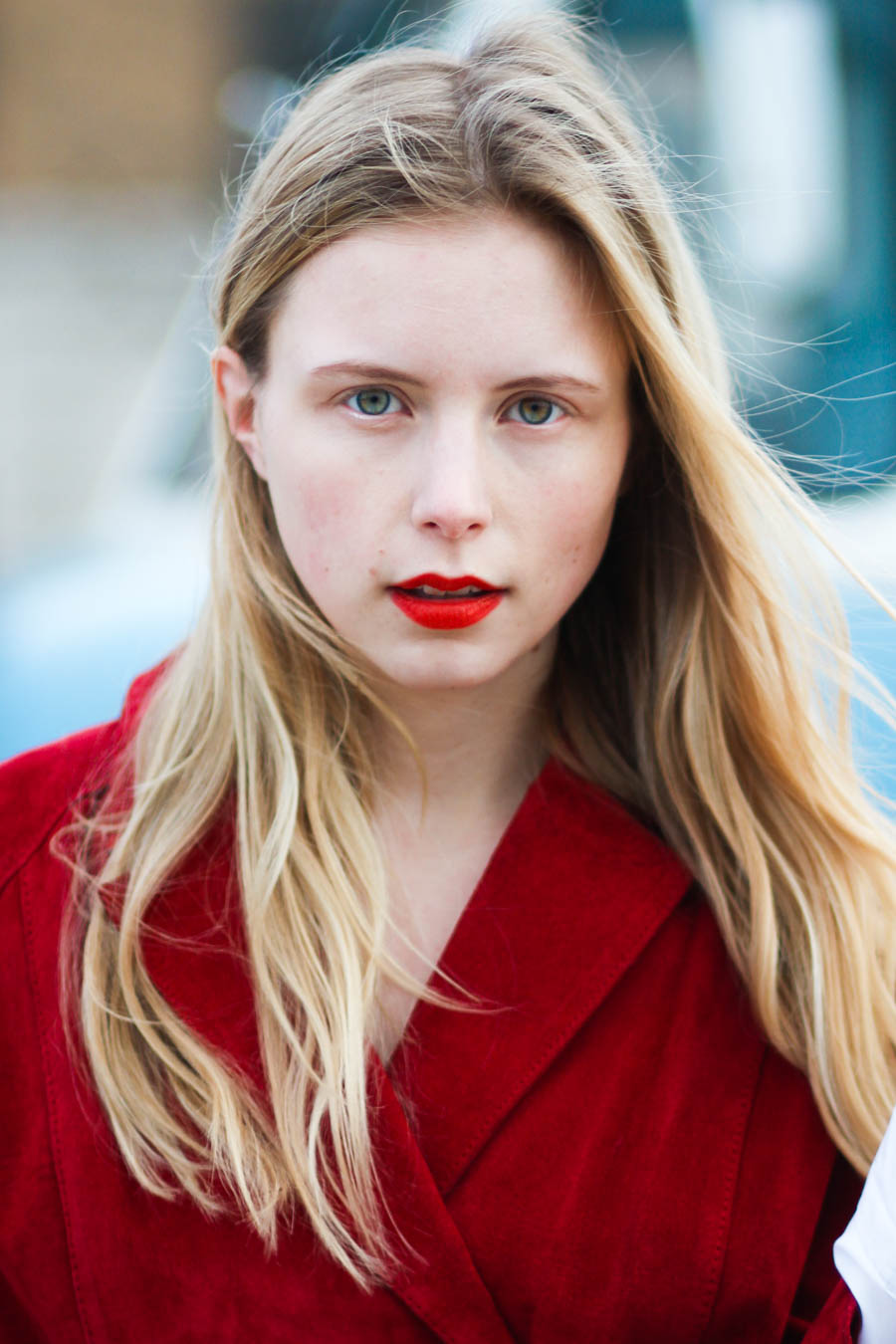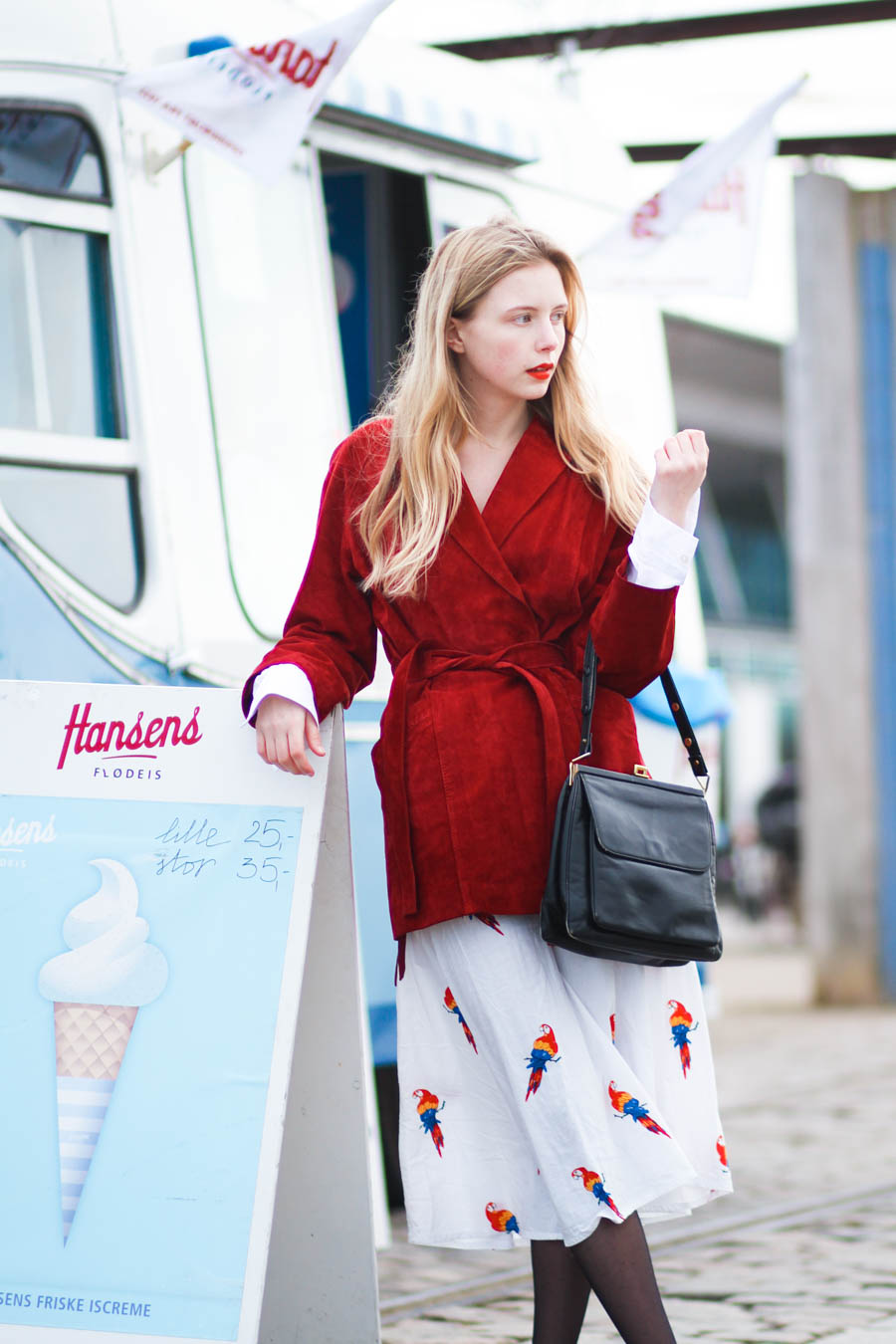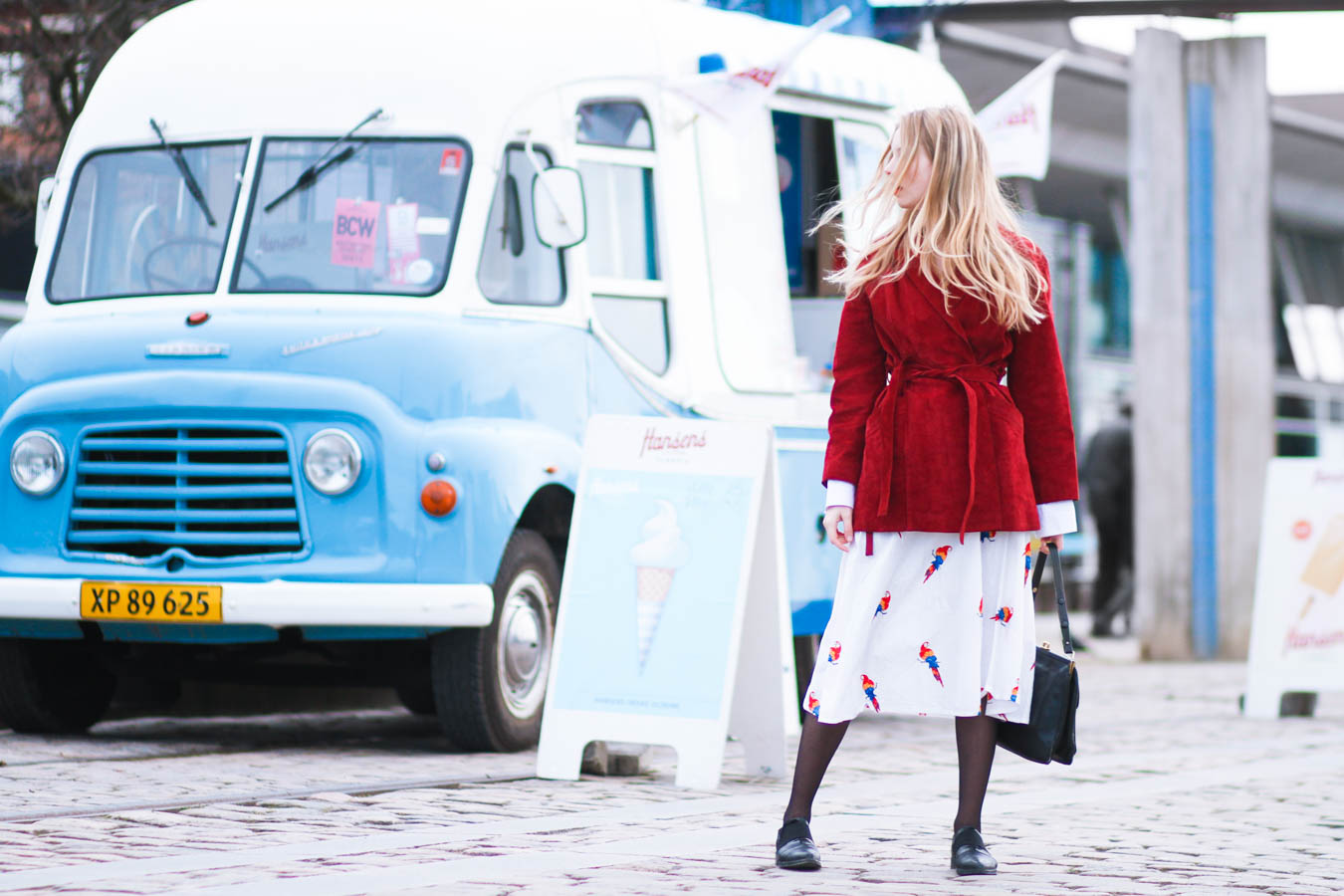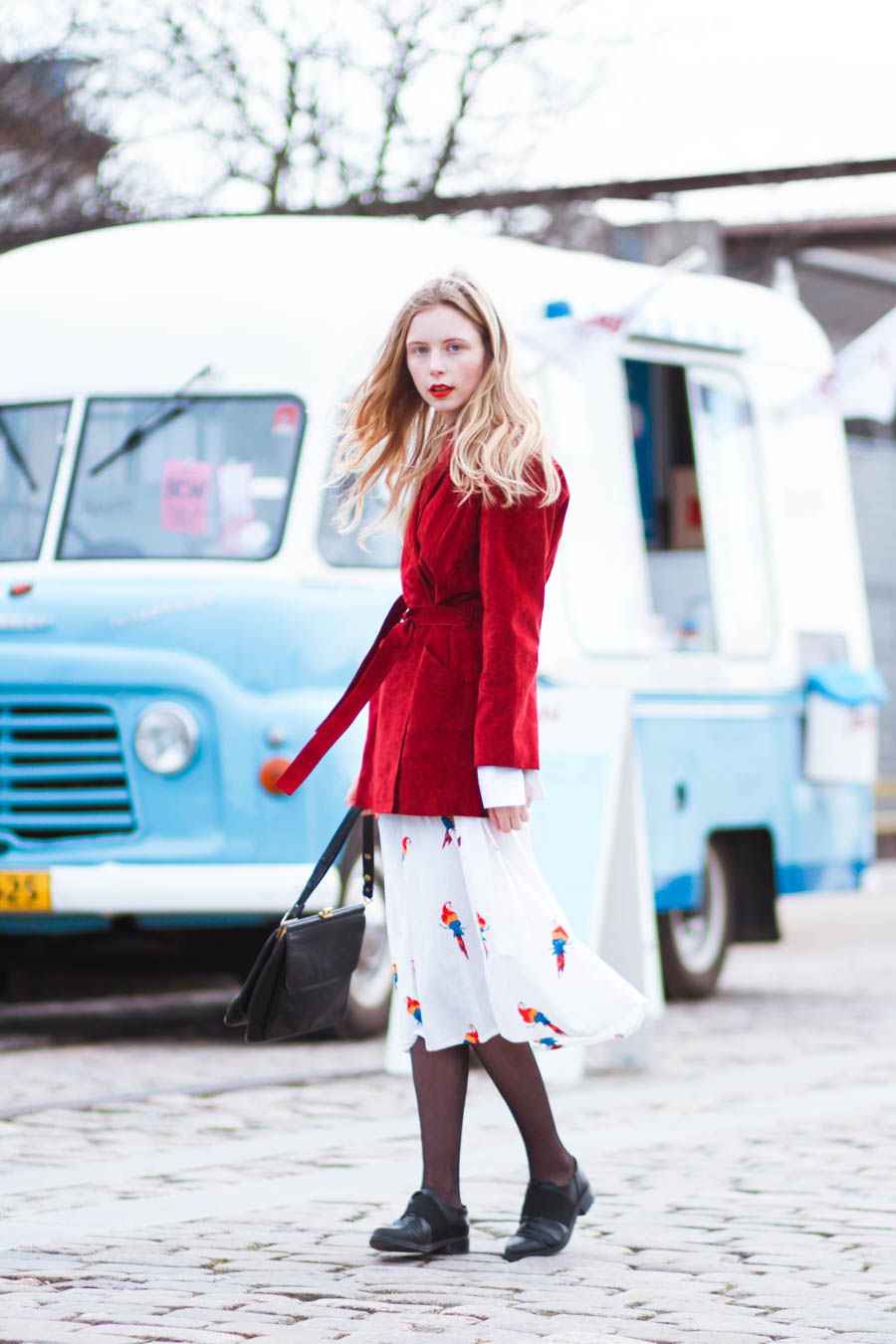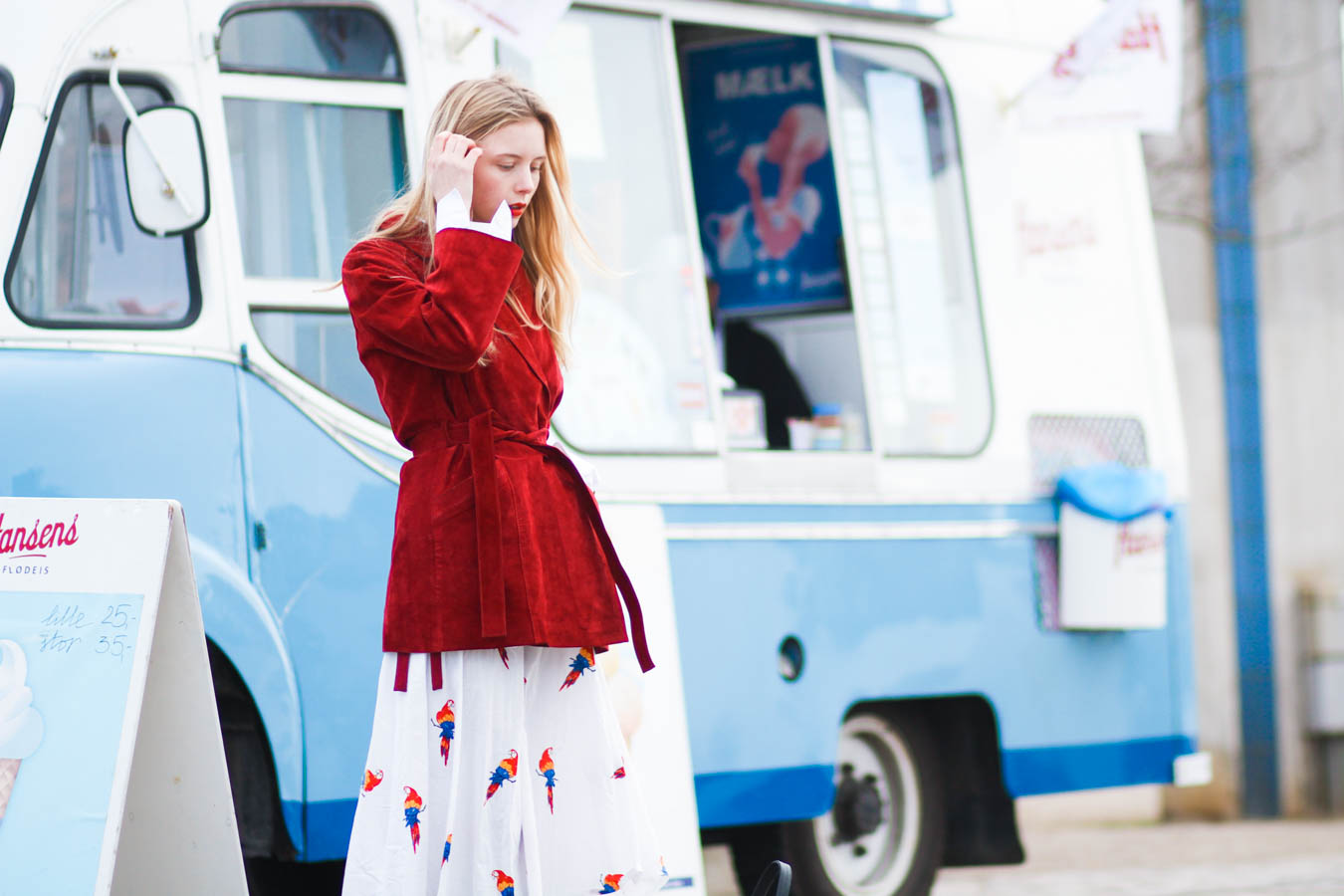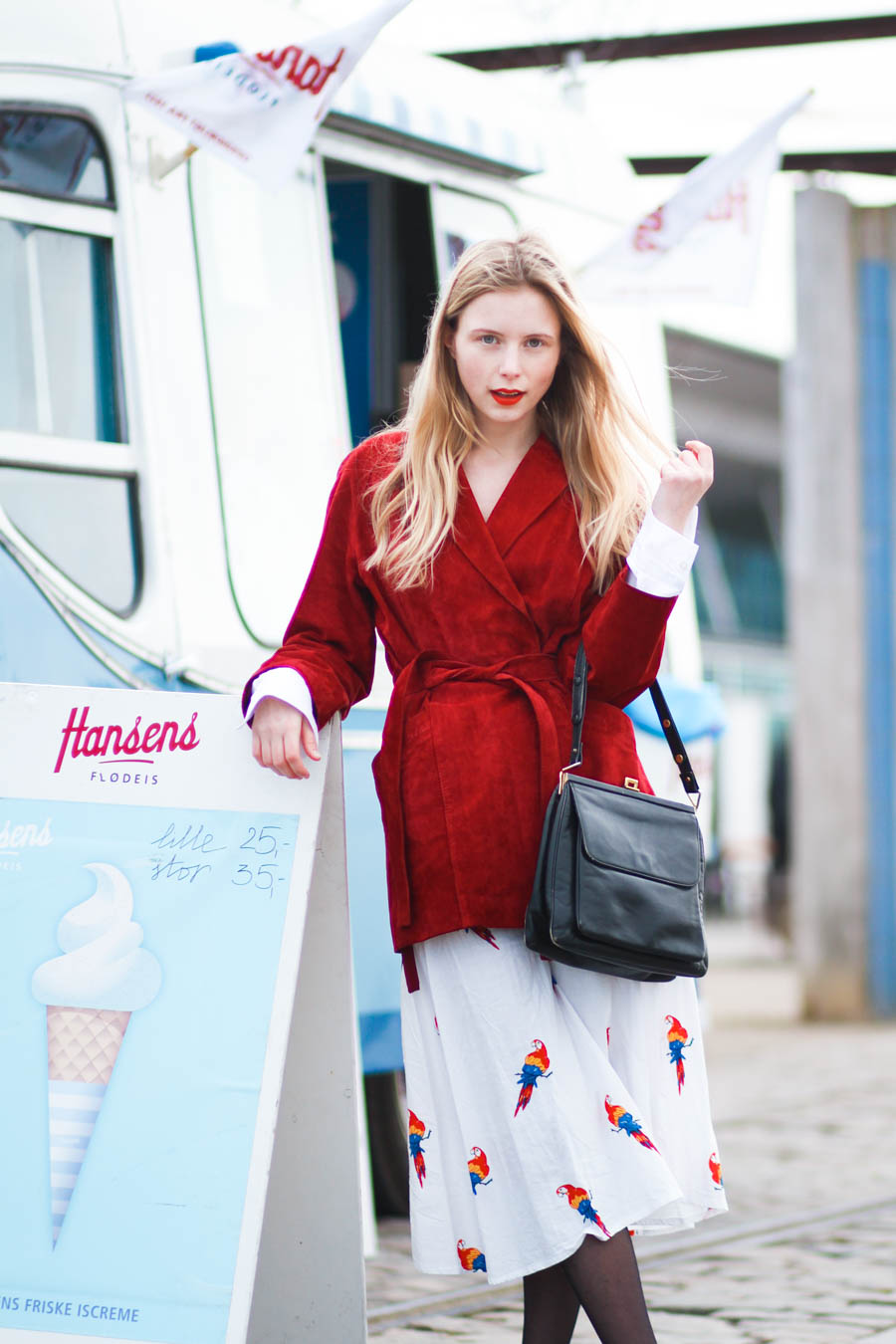 JACKET, SHIRT, SKIRT & BAG: SECOND HAND, SHOES: SELECTED
My Sunday was spent in the company of two Marias. The one Maria, my friend from Aarhus, slept at my place and we spent the morning having coffee at my regular coffee place and then we took a stroll along the harbour, where we shot my outfit. We were supposed to shoot it with the harbour as the background, but when spotting this cute ice cream truck, it just had to go in the photos!
The other Maria is a relatively new acquaintance, but none the less super cool and sweet. We spent the afternoon at my place with tons of clothes and a couple of computers planning an editorial which I then shot on Monday. If you follow me on snapchat(mariemyrhoj), you'd have seen how it turned out.. Exciting! I don't know yet when I can show you the photos, but stay tuned – they'll be awesome!
Oh, and by the way, on that great Sunday, I had put on a great, red, thrifted suede jacket, which I can't wait to use more when it gets warmer.
How do you like my outfit? And what did you spend your Sunday doing?
SHOP SUEDE
[show_shopthepost_widget id="1485667″]