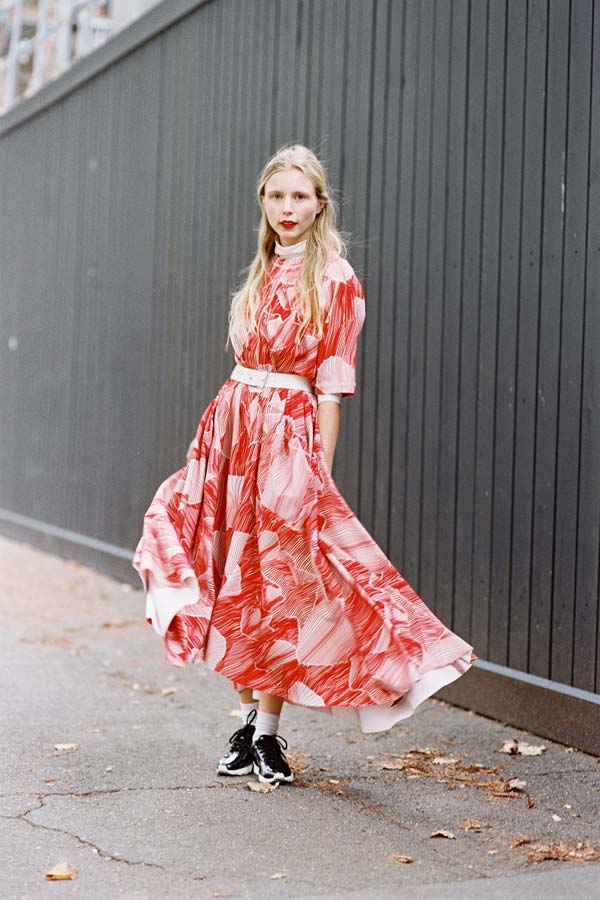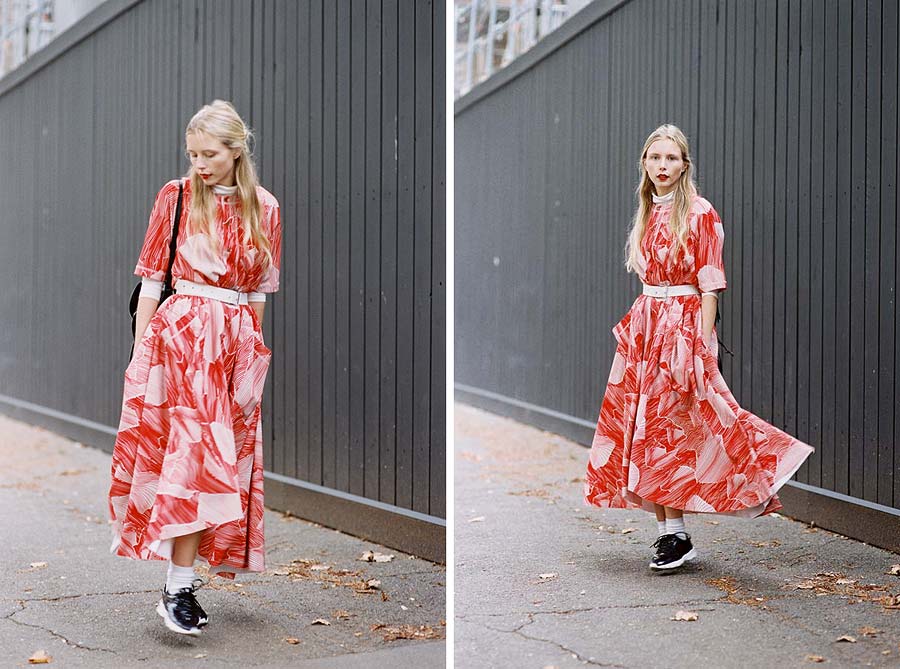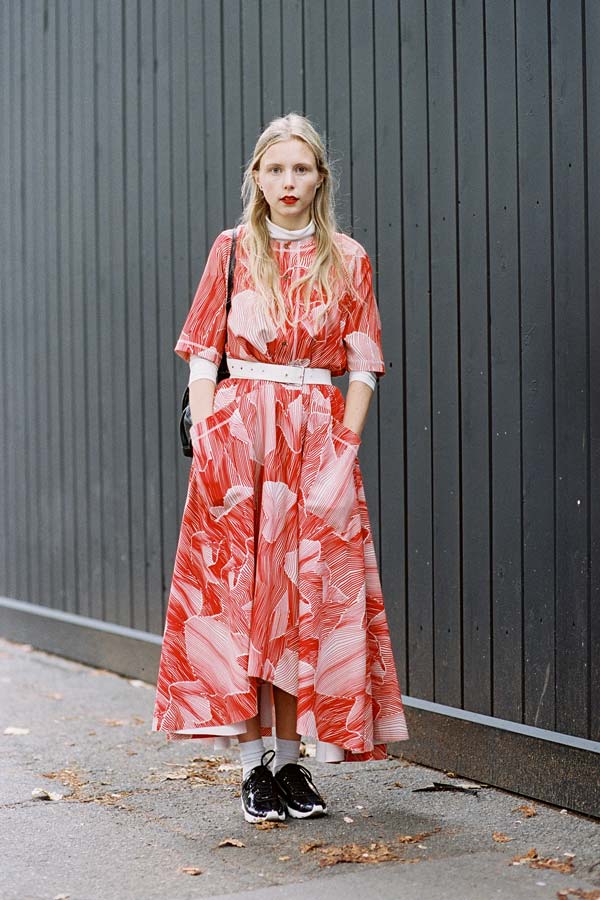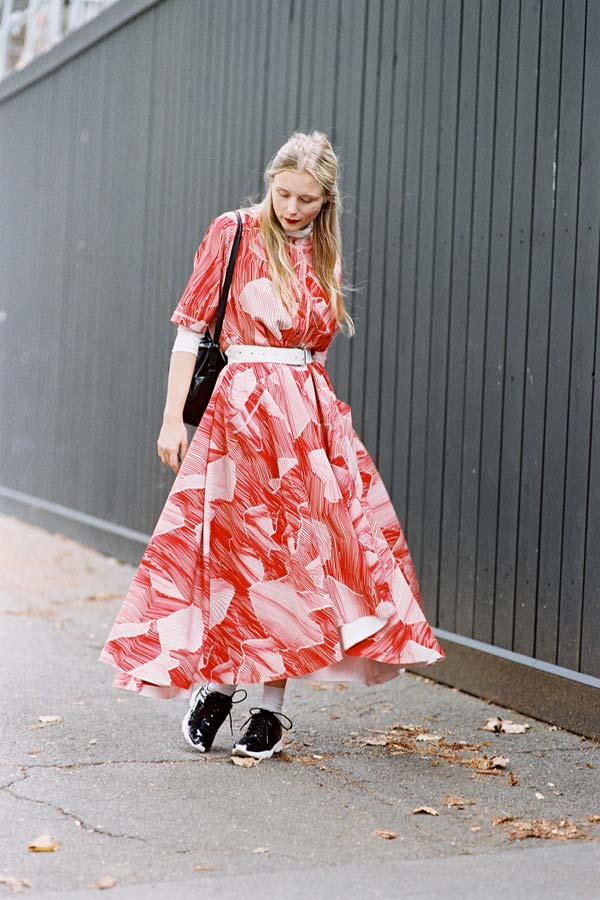 photos by Vanessa Jackman
DRESS: HENRIK VIBSKOV, TURTLENECK, BELT & BAG: SECOND HAND, SHOES: COMPANYS
After stopping working as a street style photographer, I've been to Paris twice. The last time was in October, and now that we're almost in April I'm starting to feel the abstinence!
One one hand, I kind of miss those long fashion week travels with work from morning 'till night, a body so fatigued it would collapse every night I got home to edit photos and an every day life so monotonous – shooting the same people in the same way every day – and yet so nuanced.
On the other hand, I still feel a bit of joy about not having that pressure on your shoulders to shoot the right photos for this pr that client every day and spending the nights editing 'till late when I'm at fashion week. It's funny how things I used to feel tired of and see as unmanageable in the moment get all gilded in the light of nostalgia, huh?
Not too long ago I found these photos by one of my fave photogs, Vanessa, from the last day I was in Paris wearing the dream dress of all dream dresses. A red, ginormous thing, I'd borrowed from Henrik Vibskov, which I still dream og. I'm quite happy about the styling of it – belting the huge, tent size dress and adding sneaks and a backpack to turn the volume a bit down.
SHOP BIG, LOOSE FITTING DRESSES
[show_shopthepost_widget id="1503856″]