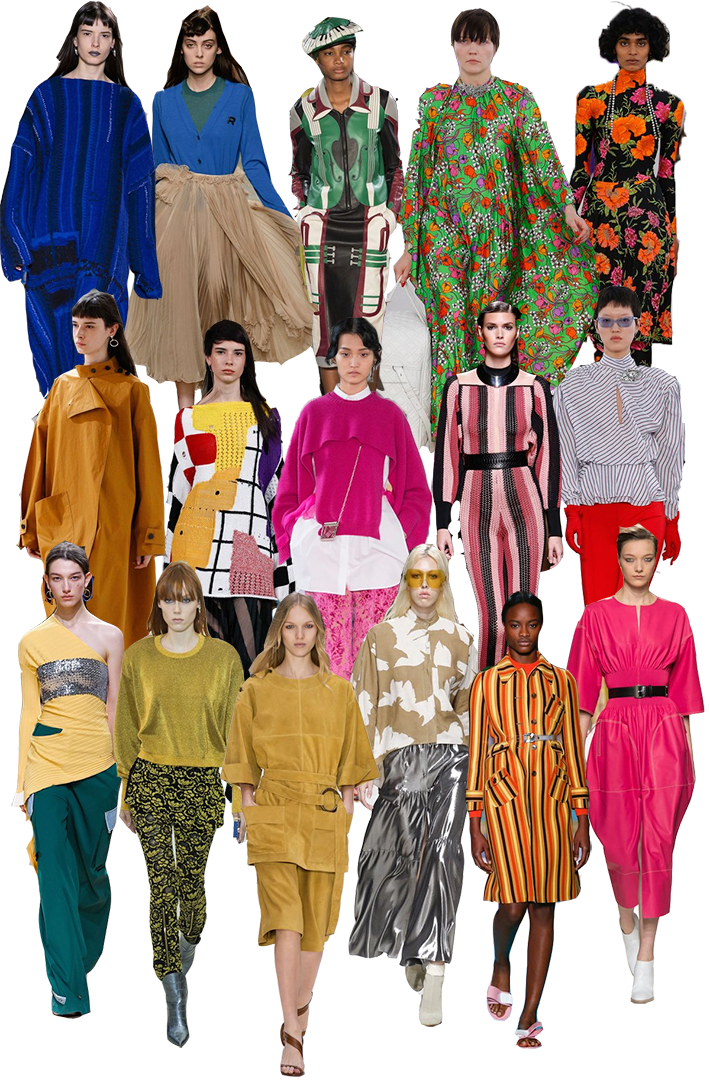 photo source VogueRunway, collage by me
Fashion Month is over and I looked through loads of shows from the PFW ss17.. Phew, there are so many! Paris is the longest of the fashion weeks, which has meant a thorough going through my fave looks to find the ones for this collage. One of my(and many others') fave shows were the Balenciaga one designed by Demna Gvesalia from Vetements. What a genius! The completely printed looks and the shoes that are just as much shoes as they're trousers. Wow! 
In Paris they also went for the mixing just as much as in the other cities(see links in the bottom of this post). Mixing all kinds of materials and textures. Glitter and metallics with knit and chill every day wear. Mixing prints with other prints. I can't wait to see how the high street sill take this season into their collections next summer, it's going to be all over the place!
Which look is your fave? 
Pssssttt.. See collages from  NEW YORK HERE, LONDON HERE, MILAN HERE!