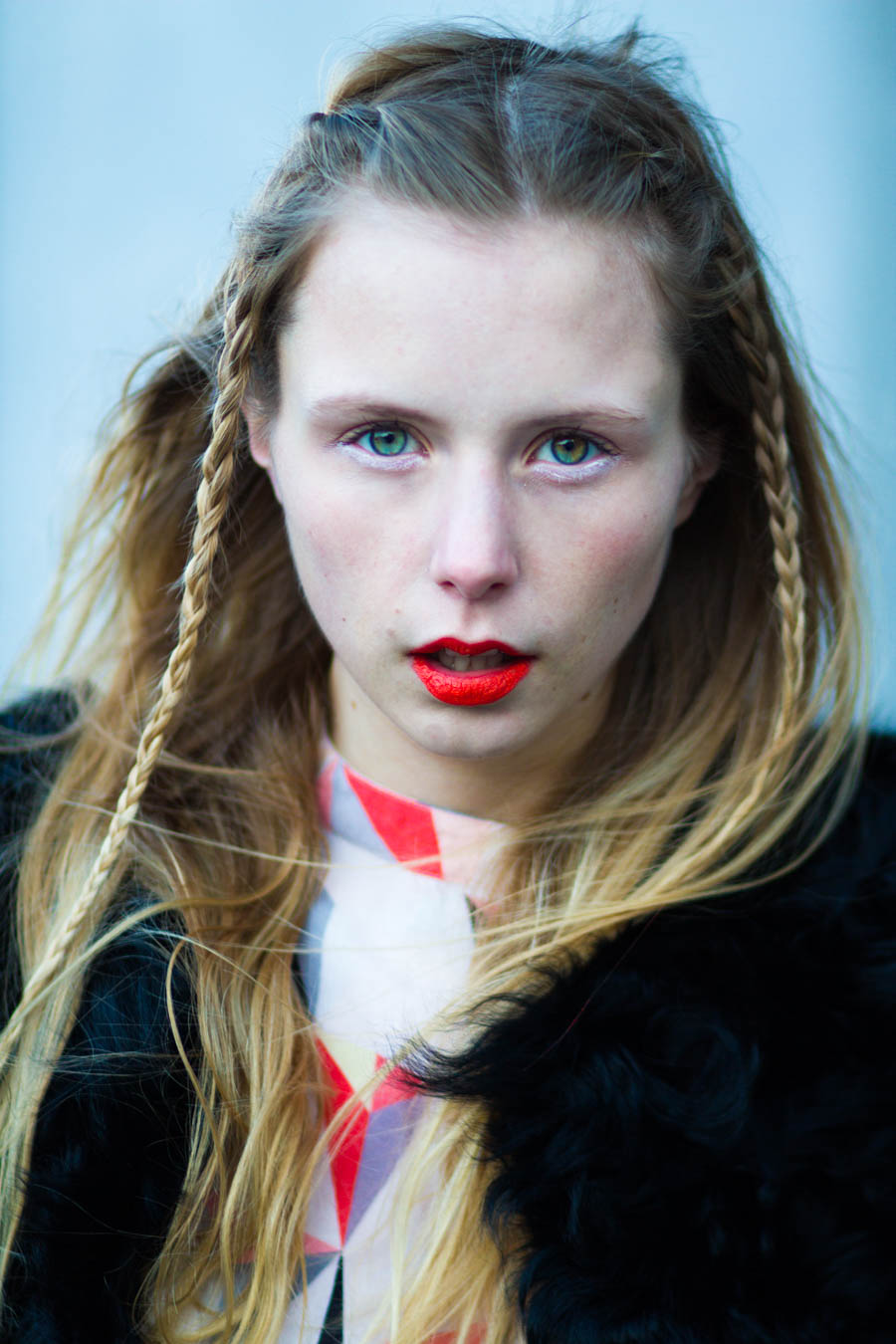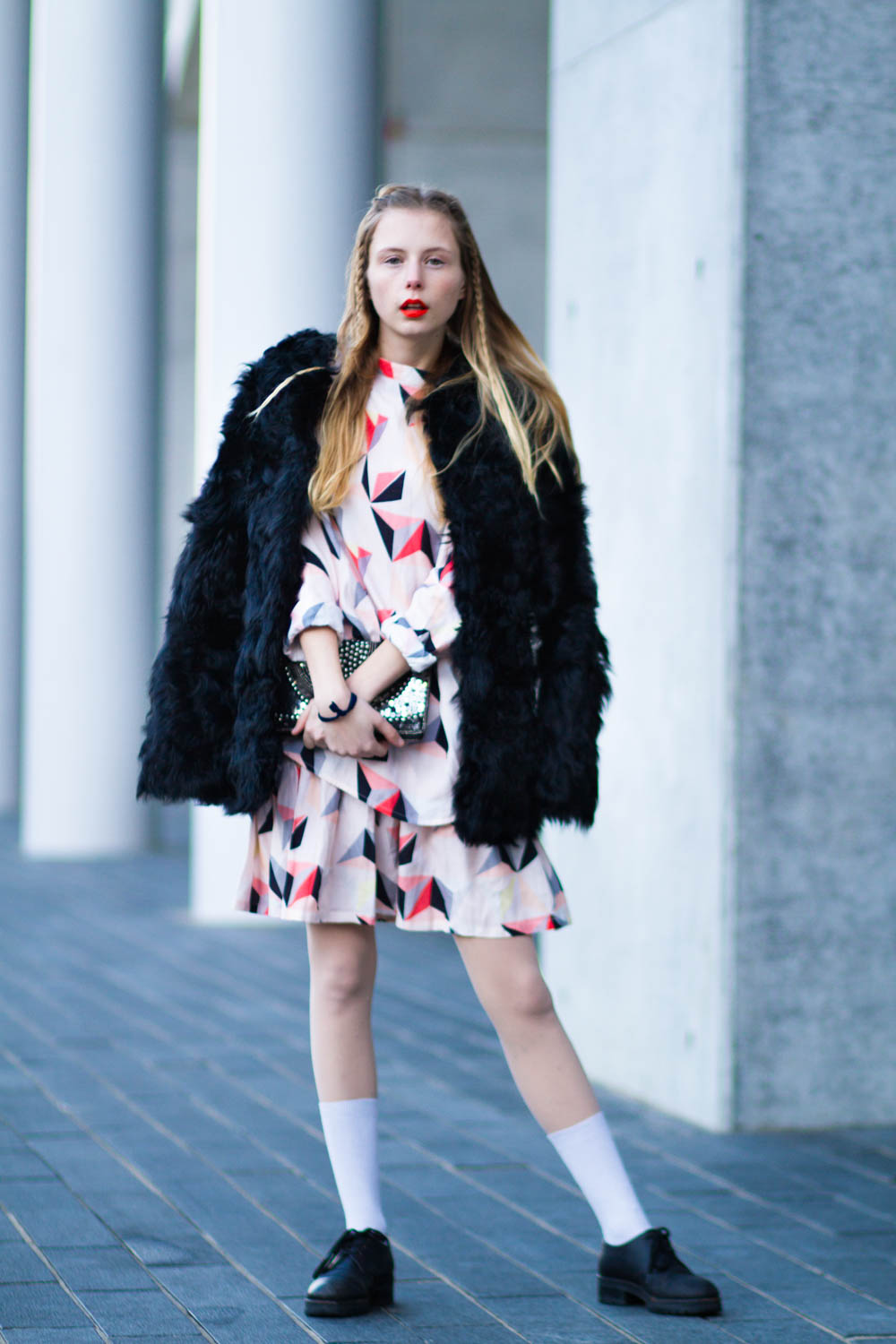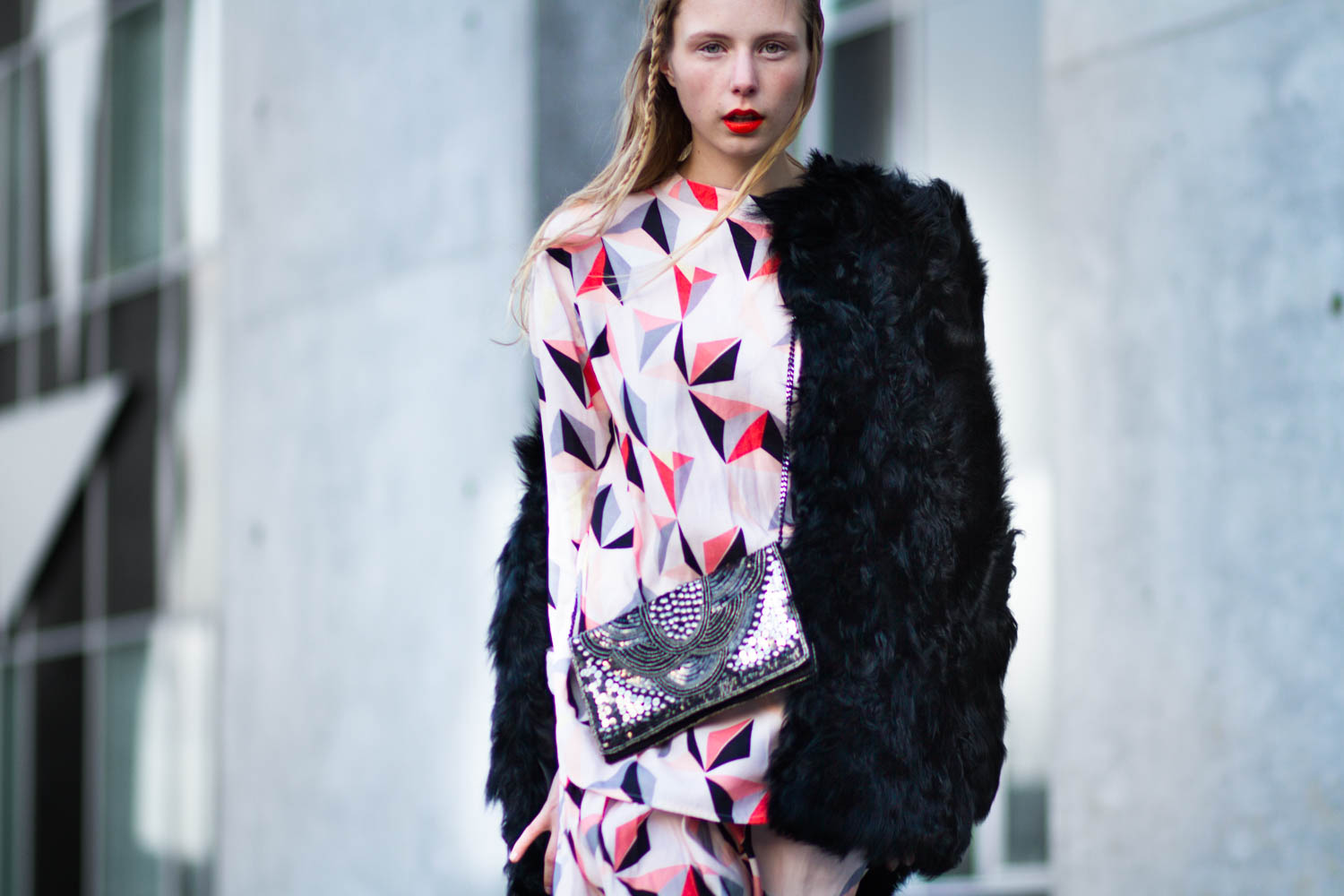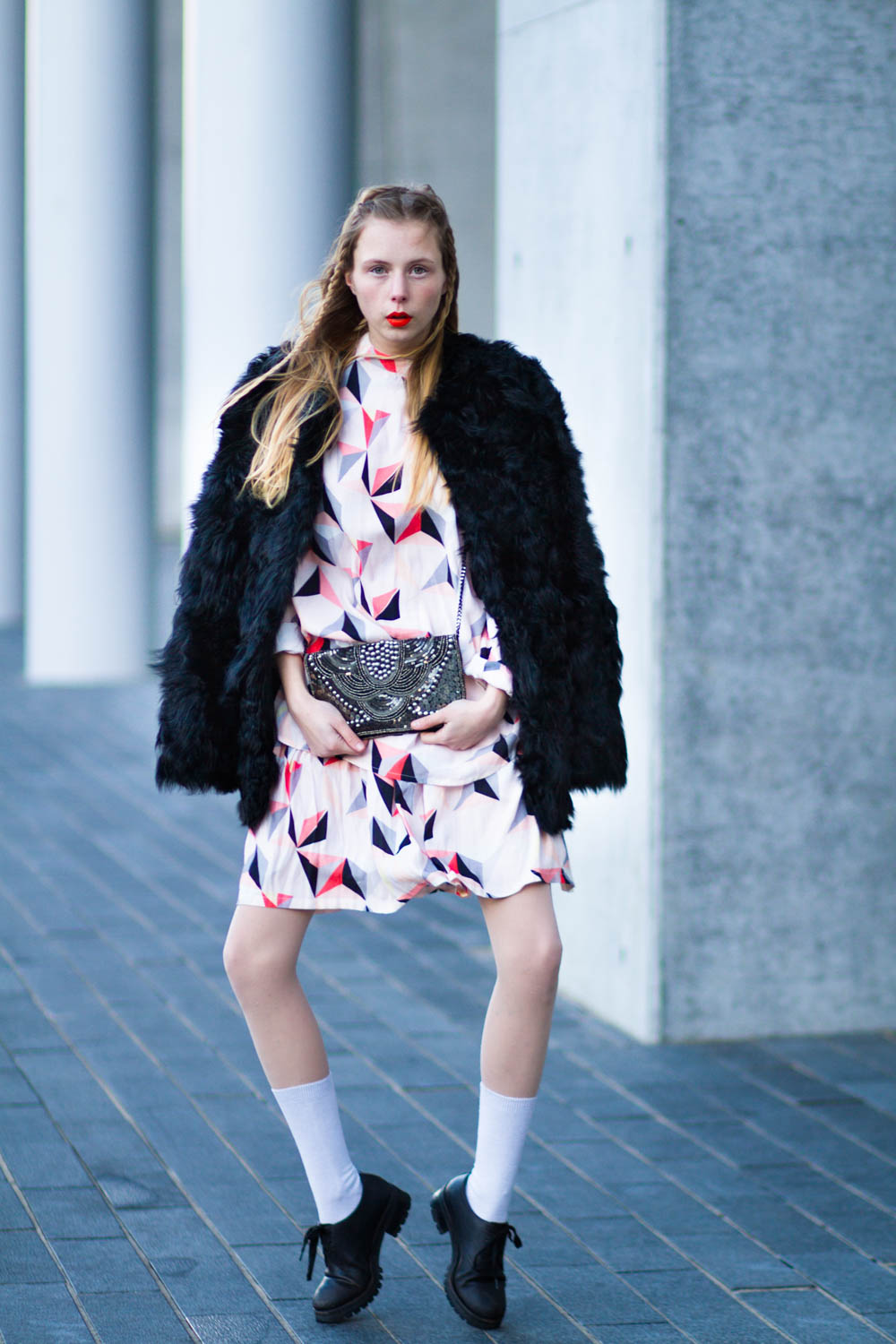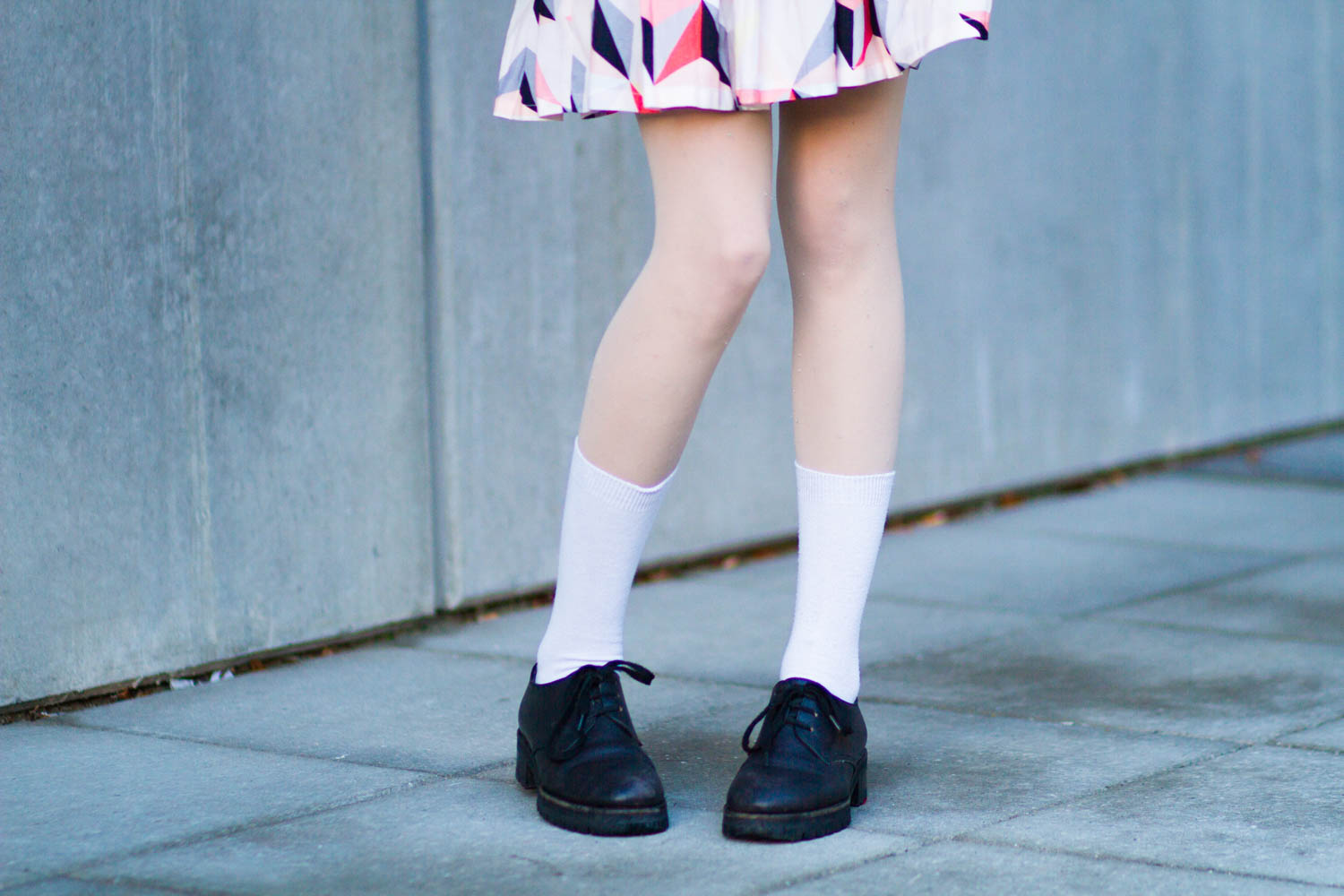 LIPS: KIKO, JACKET: BRITTA FUR by MINUS, 3000DKK, TOP: LADY BLOUSE by MINUS, 700DKK, SKIRT: JELA SKIRT by MINUS, 550DKK, BAG: BEADED BAG by MINUS, 250DKK, SOCKES: H&M, SHOES: MARNI
This Saturday my friend, Linea, and I had a real girly day with shopping, outfit photo shooting, cooking and watching tv, and I had put on this cute and incredibly comfy outfit that I got from Minus in connection with the Fashion Blog Awards.
Minus is a super Scandi brand, so at first, when finding out they were sponsoring a post for the Fashion Blog Awards, I was a bit nervous if they'd even fit anything I would want to wear.. But luckily they had a load of stuff I wanted to wear in their summer collection – loads of prints and fun jackets made is super easy to pick out a full Minus look!
I love the mix of the graphic prints, the beaded bag and the fur coat – lots of stuff going on in that outfit, huh? And to make the look a bit more interesting, I wore the close backwards to make the neckline high as opposed to the v back that is on the real front of the blouse. I'm really liking this look!
How do you like my Minus-look?
The post is sponsored by Minus