Aaannd we're going a bit slot on presenting those major trends from SS17, but here it is – the second and final post on those popular trends – read along!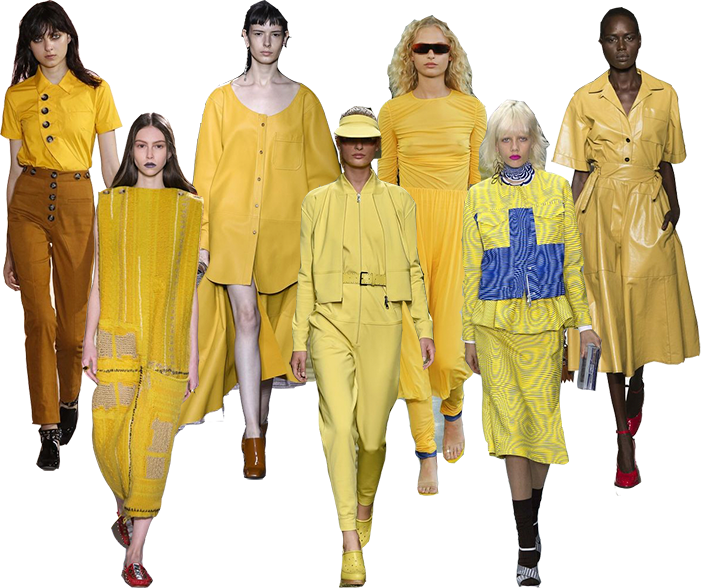 AND IT WAS ALL YELLOW
A clear winner in the contest of trendies ss17 color is my absolute favorite, yellow! I can't get over how popular this color will be and how much easier it'll get to get your hands on nice, yellow things. If you're a bit scared of going all in on yellow, try styling this color with a pair of low key jeans or a neutral white blouse.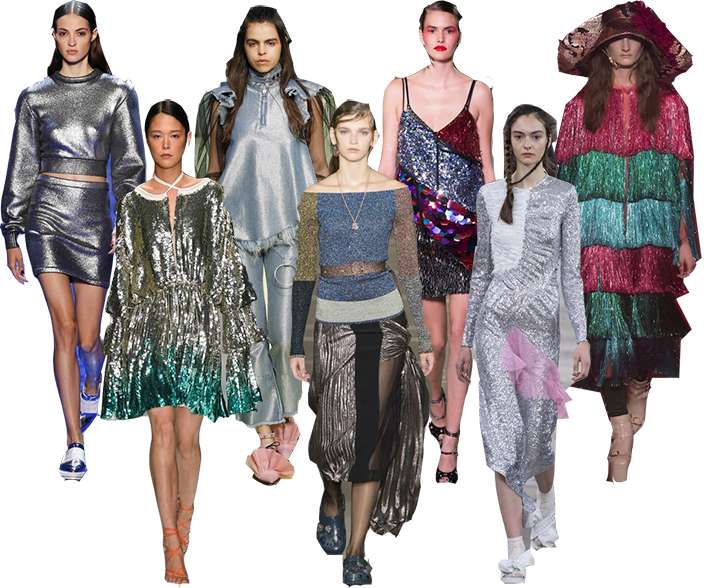 ALL THAT GLITTERS
It looks like glitter is ready again to make it's way into out every day wardrobes again. Oh, and the party wardrobes, too, where the glitz have been gone for a while. As an example for the everyday wardrobe featuring glitz and glam try going for a glitter skirt with a knit sweater or a glitter top over a simple turtleneck and jeans.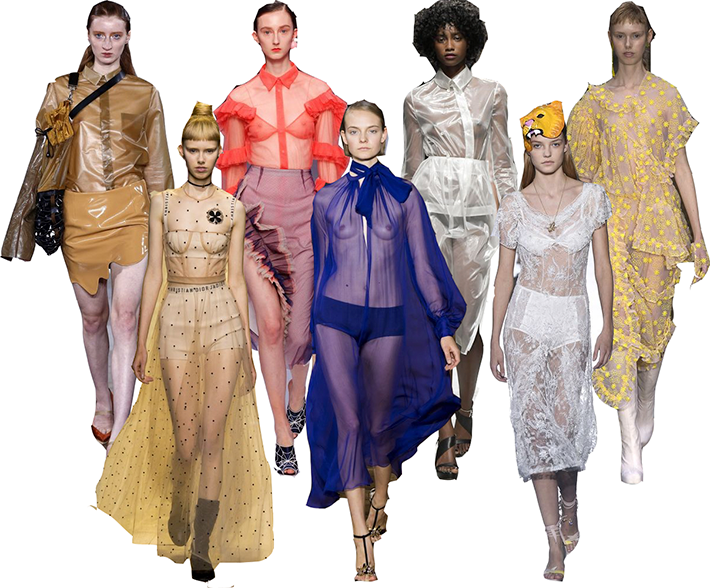 TRANSPARENCY
Aside from transparency within the production of the fashion industry is getting more and more important, the materials are going the same place. Hundreds of boobs showed through the thin, sheer fabrics of the SS17-runways, and I'm quite excited to see how this will translate into the every day wardrobe for regular people – what do you think?
Which trends are your faves? 
READ MY OTHER POST ON MAJOR TRENDS OF SS17 HERE
NEW YORK SS17 FAVORITE LOOKS HERE
LONDON SS17 FAVORITE LOOKS HERE
MILANO SS17 FAVORITE LOOKS HERE