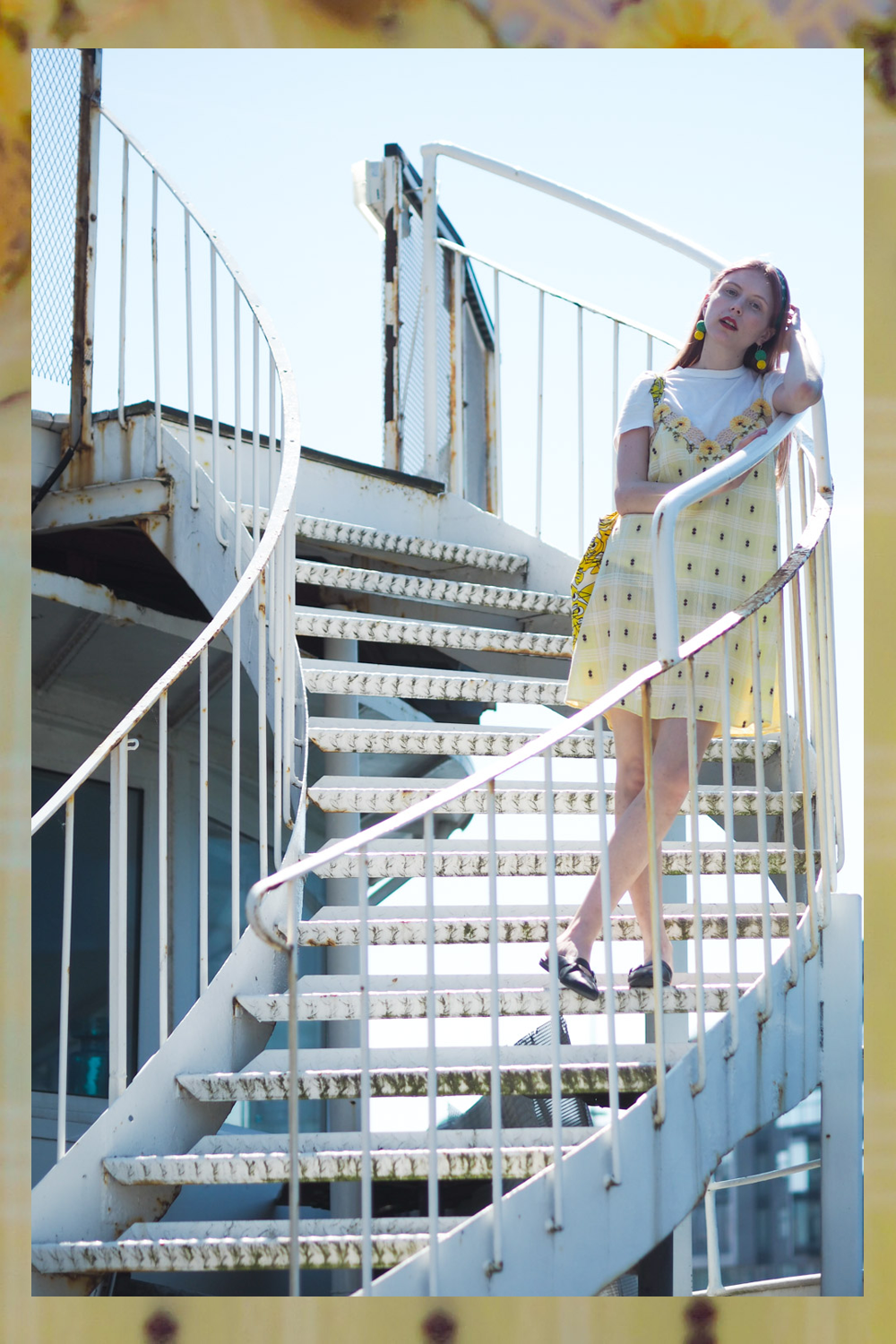 EARRINGS: LINE ROSSAU JEWELLERY, HAIR SCARF & T-SHIRT: SECOND HAND, BAG: HAY, DRESS: &OTHER STORIES, SHOES: VAGABOND
Right at the moment, I'm having such a hard time not wearing yellow or other summery colors. Today I'm actually(accidentally) only dressed in yellow items and last week I wore this cute, yellow summer thing when going for ice-cream with my group from school.
Even though I exude quite the summer vibe, most of my hours these days are spent indoors in editing rooms, where I do school animation projects which my group and I want to have done by tomorrow, so wee can chill in the sun next week(our deadline is next friday).
Despite the awesome weather and me being in front of a computer most of the day, I really don't mind it. I'm learning so much cool stuff in school at the moment – it's so much fun! I can't believe that I'm studying at a uni and not learning boring, theoretical academic stuff, but at the moment I'm animating a crane to play claves. I love school.
SHOP MY OUTFIT
[show_shopthepost_widget id="2685613″]
[show_shopthepost_widget id="2685615″]
How do you like my look?