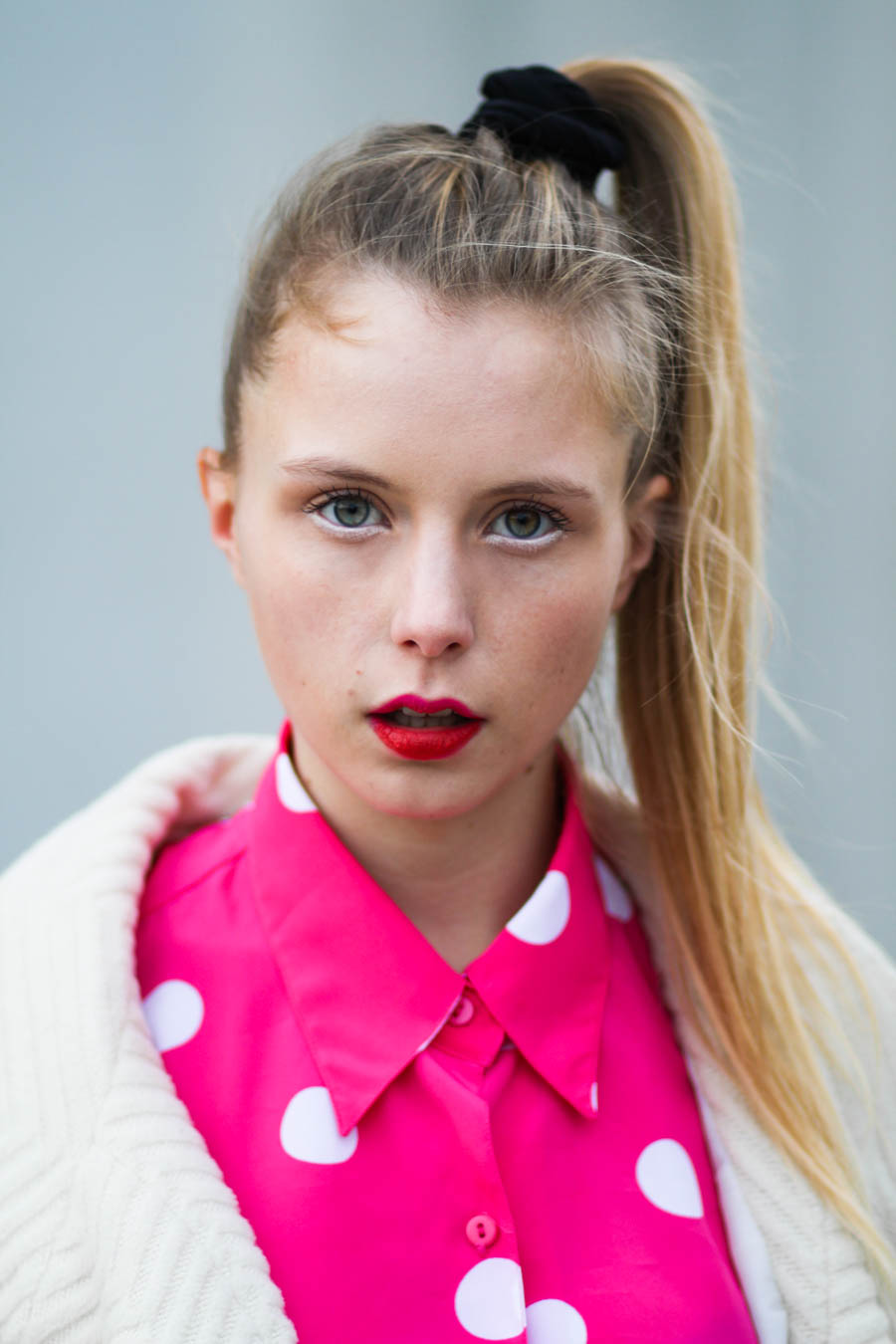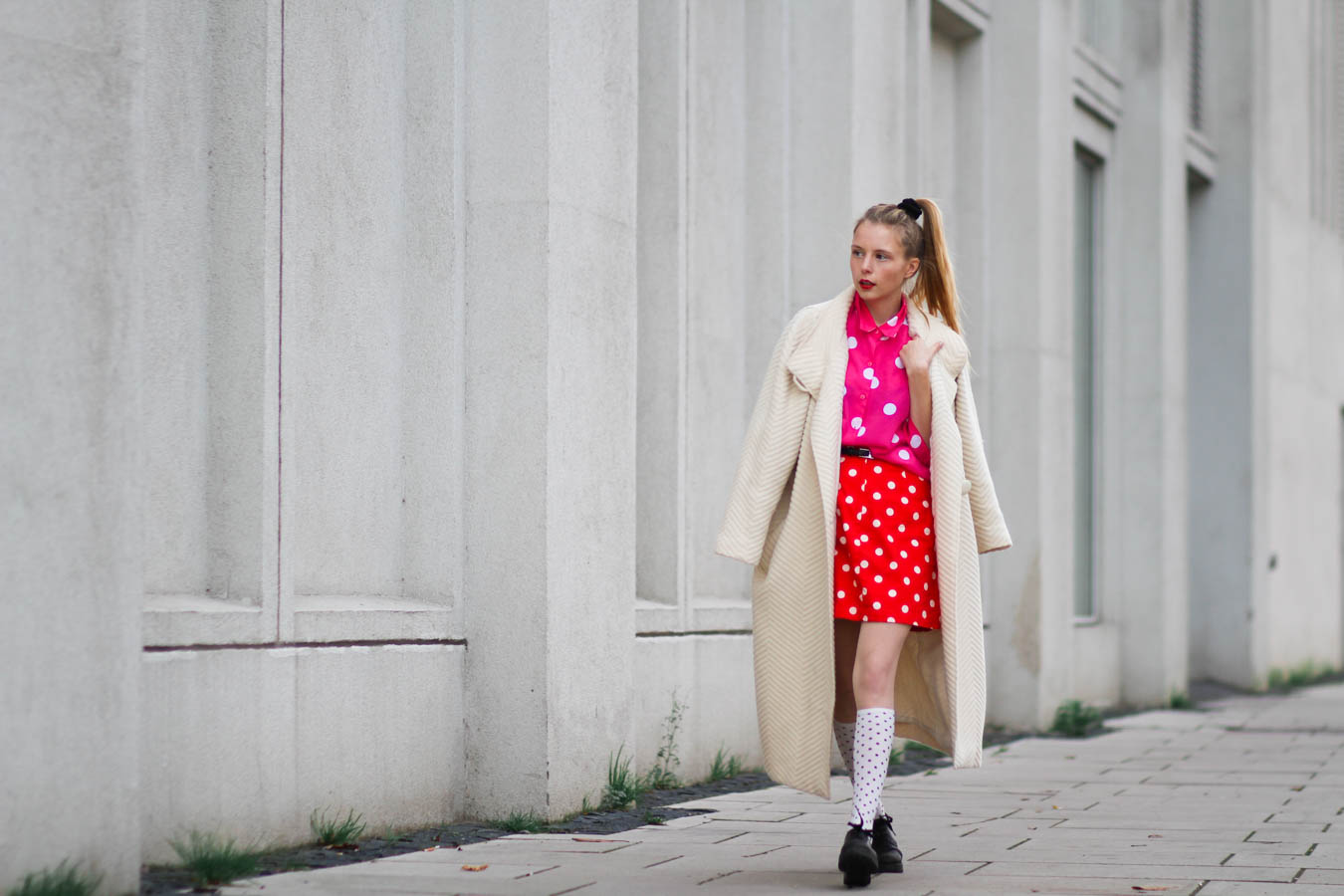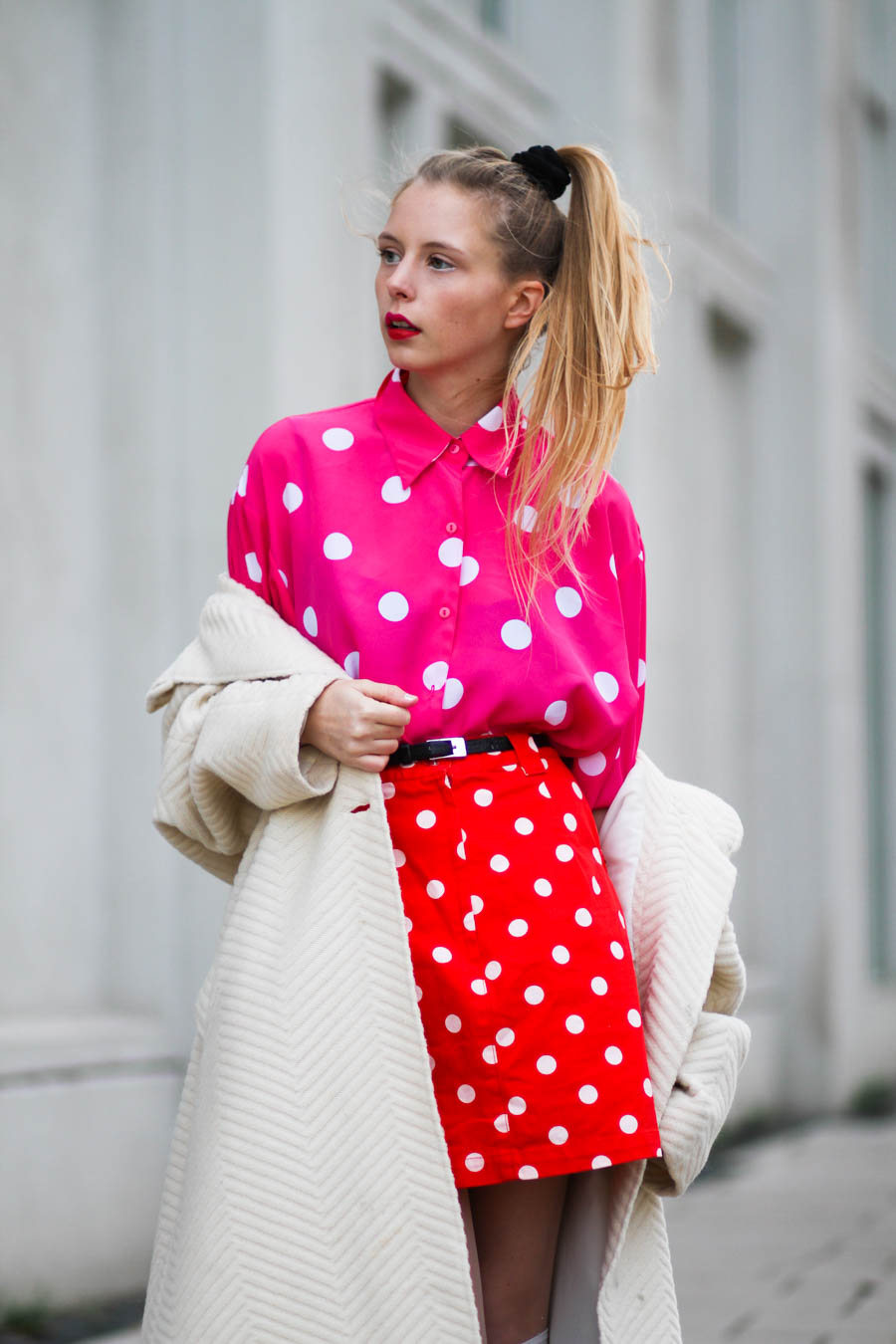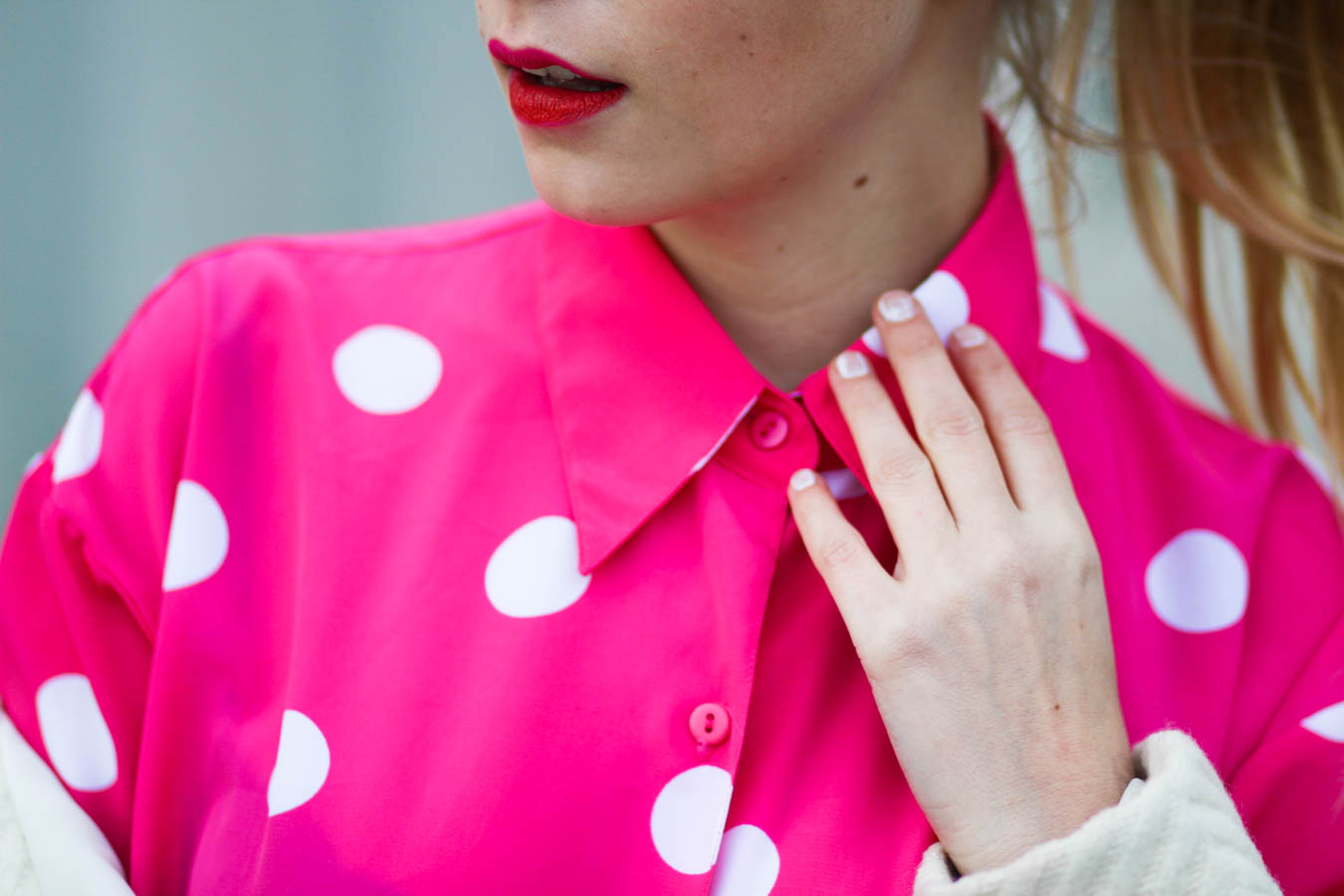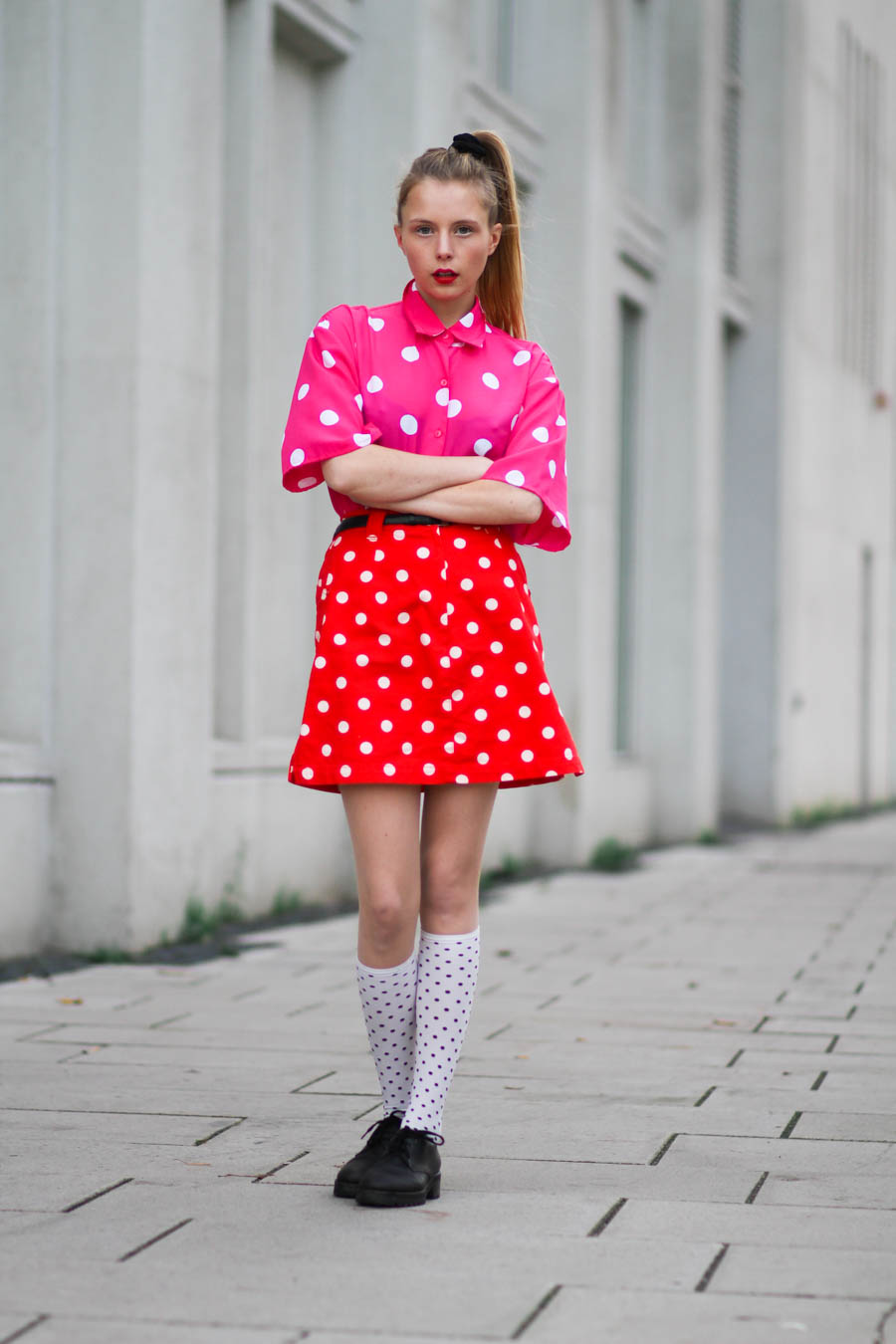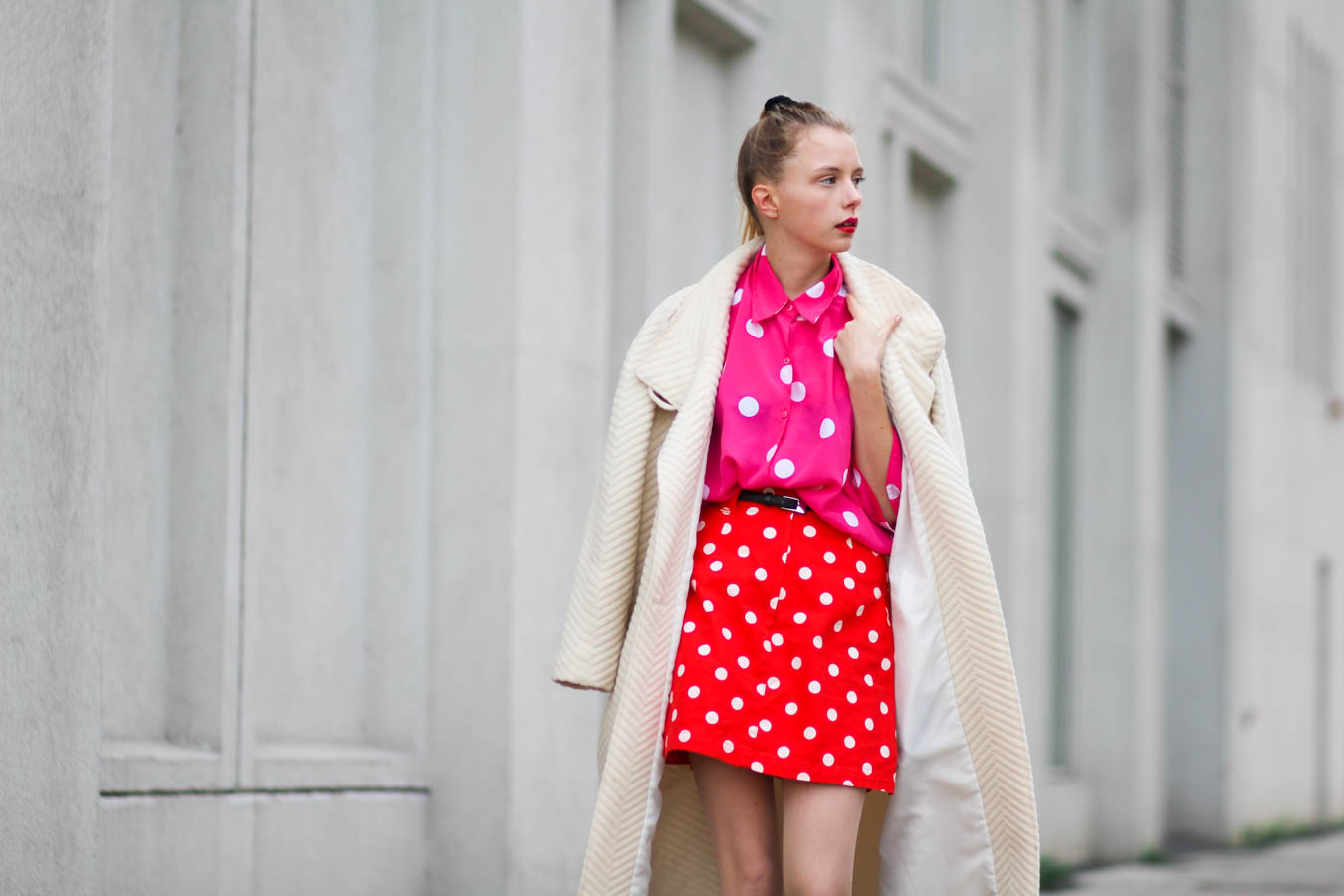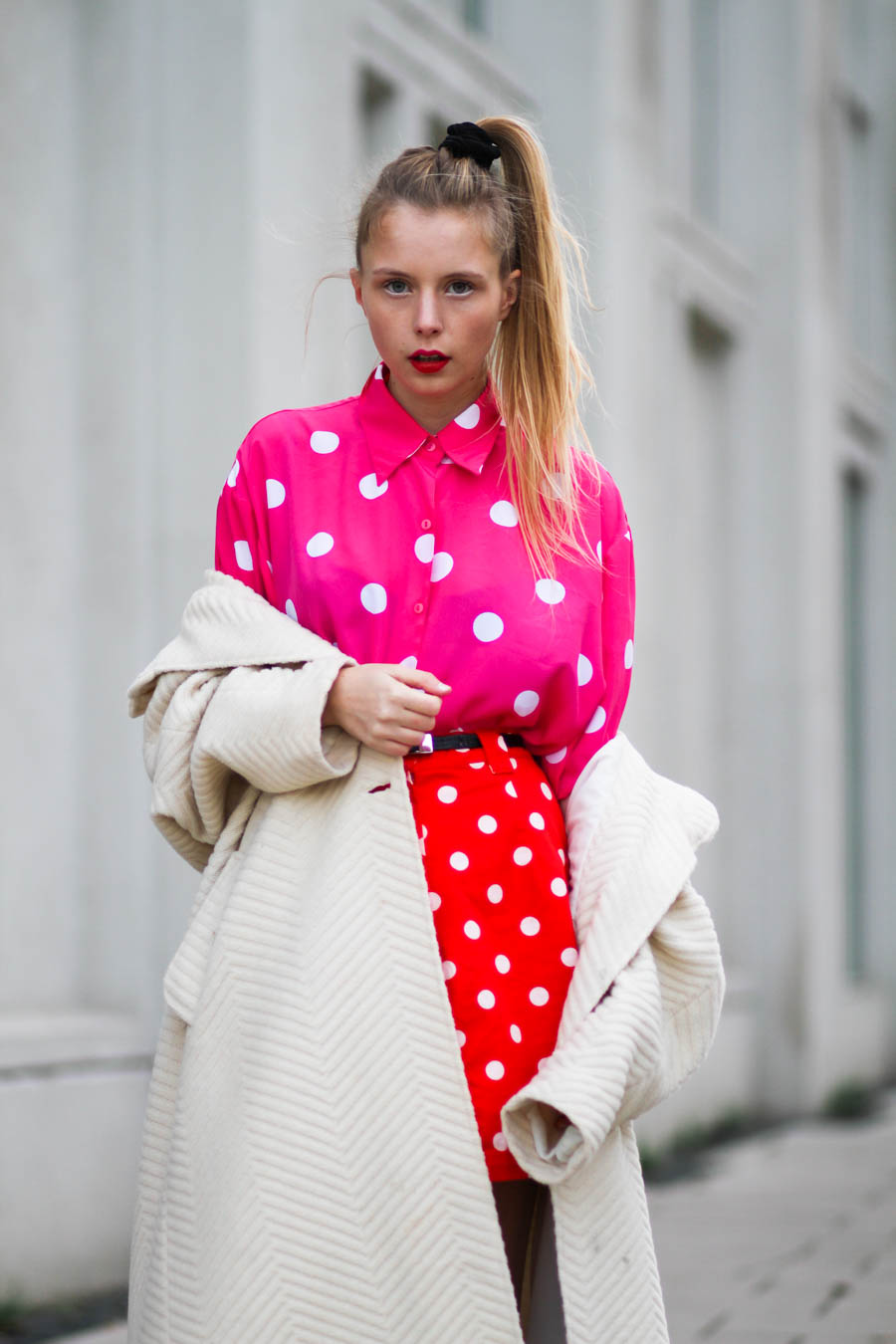 HAIRBAND: H&M, LIPS: MAC, SHIRT, SKIRT & COAT: SECOND HAND, KNEE HIGH SOCKS: H&M, SHOES: MARNI
Something that can really keep you warm on cold autumn days is great memories. This Sunday, which was rather cold, I had put on one of the very few things I bought during fashion month. I found this gorgeous, red polka dot denim skirt, when I was in Venice with Andreea on our one day trip away from Milan.
Time really flies by fast, huh? I feel like it was yesterday that Andreea and I got up way too early, and wore nothing but our little summer dresses, running to the Centrale in Milan to grab the Venice train. In Venice we were way too hot and enjoyed our day with a camera in one hand and gelato in the other. Right before going back to Milan, we stumbled upon a charity shop in which I found this amazing skirt and Andreea got the most formidable red knitted midi skirt and matching sweater. Was I jealous? Heck yes!
But now, even though I could've used that knitted set, I am quite happy about my one Venetian buy – that red polkadot skirt goes perfectly with my pink shirt! And even though I was a bit cold, I felt like I looked amazing and the memory of the most wonderful day in Venice helped keeping my Sunday warm.
How do you like my Sunday polkadot look?
SHOP THE POST
[show_shopthepost_widget id="375370″]