indlægget indeholder affiliate links som alle er markerede med *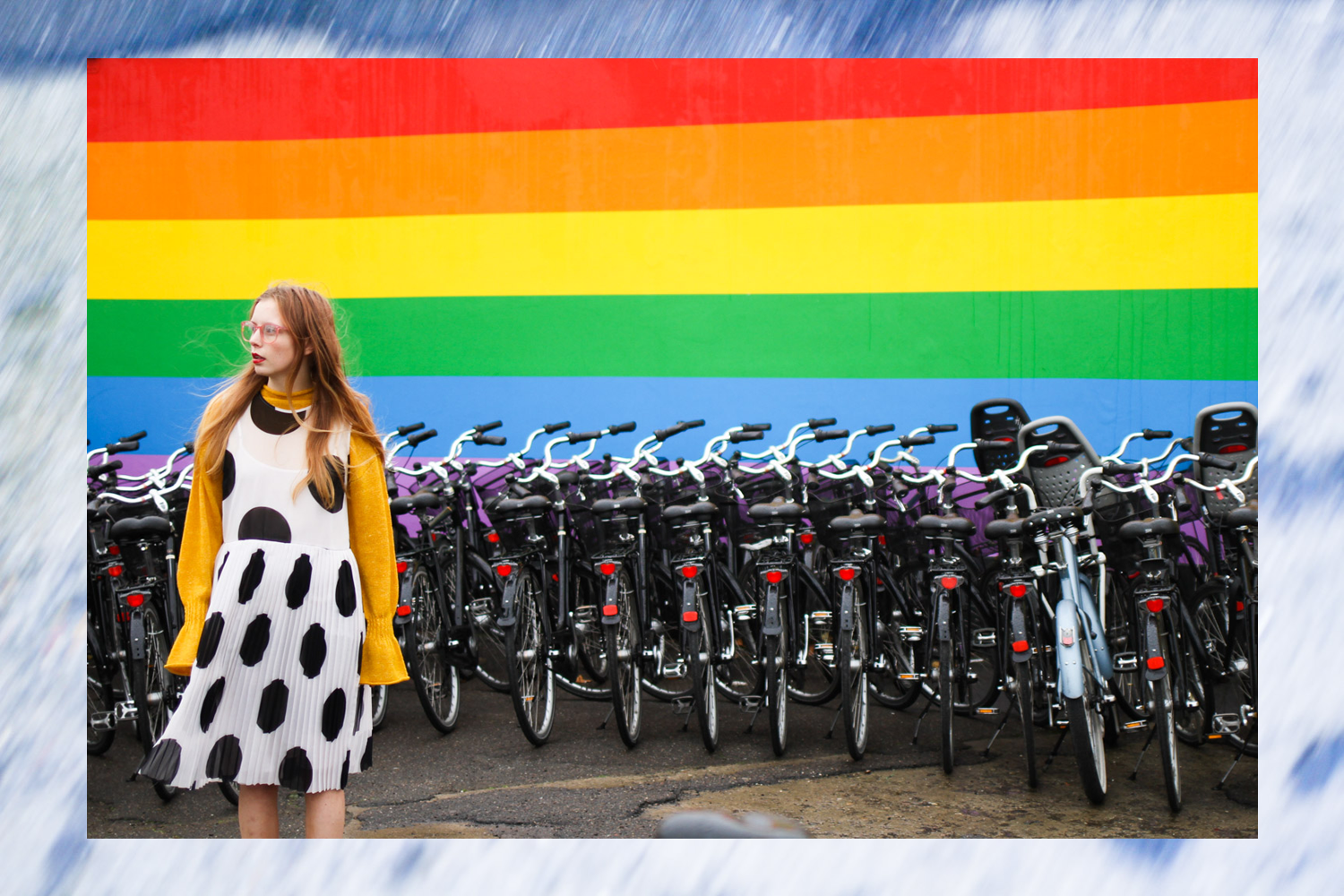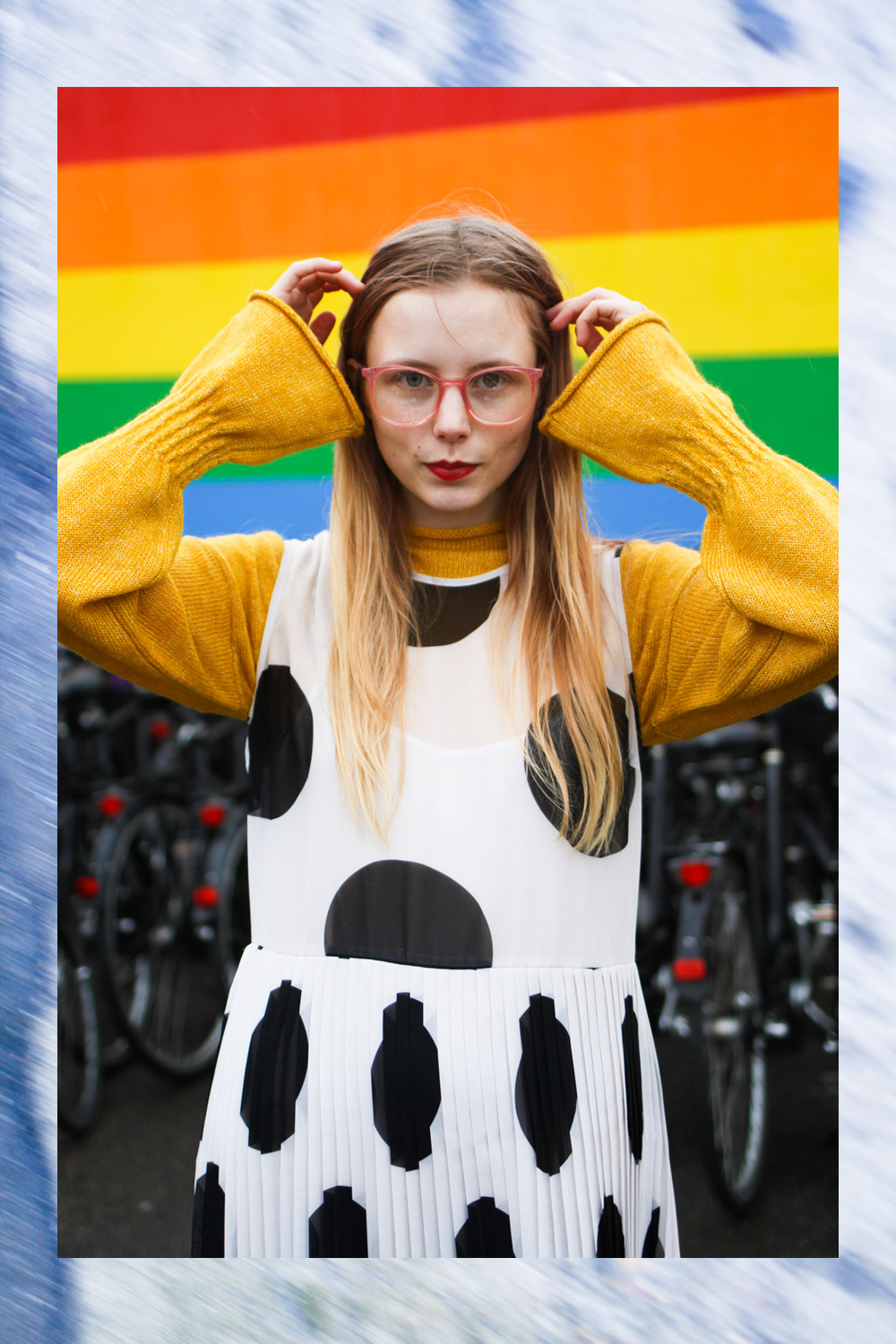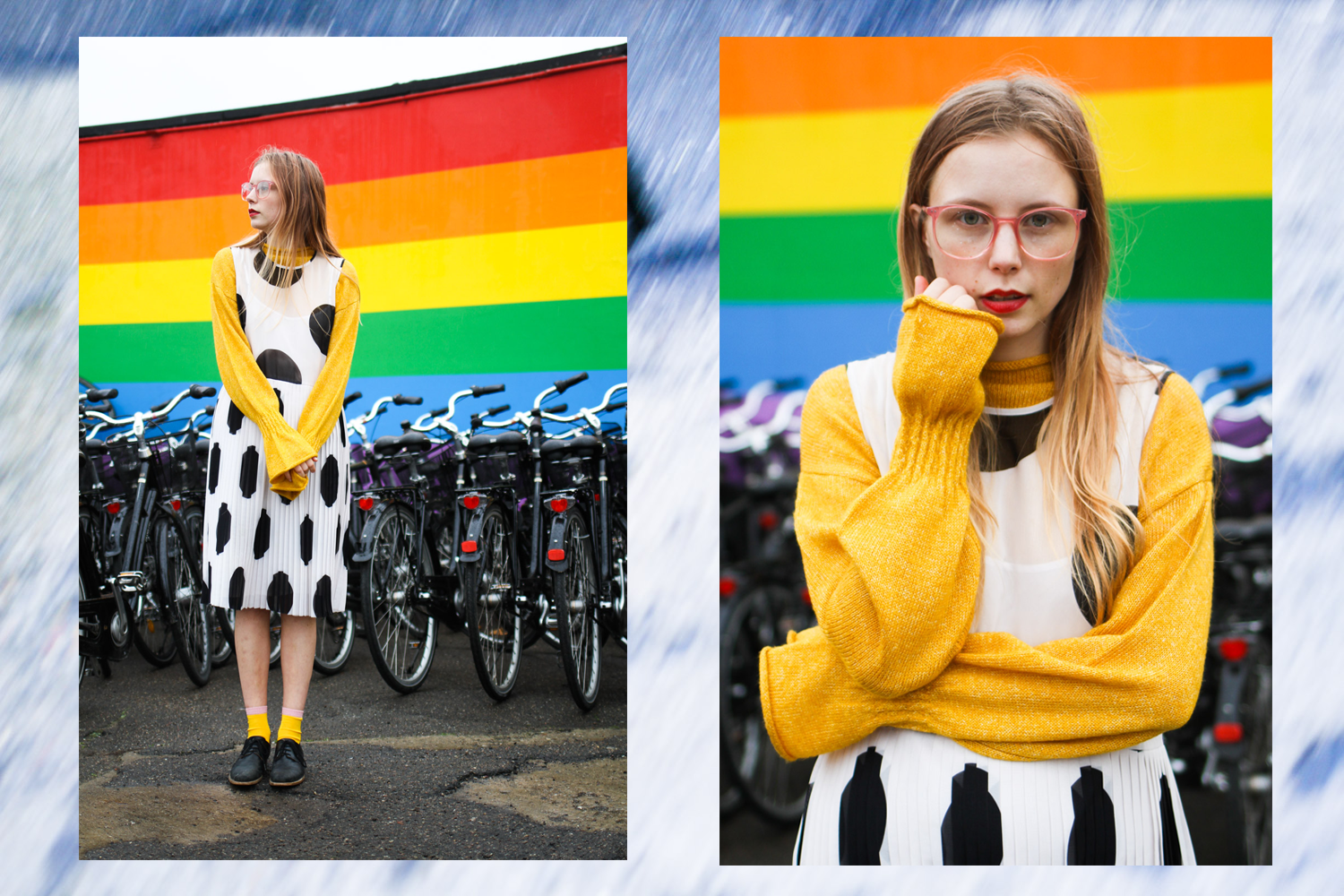 GLASSES: ASOS*, JUMPER: gifted by GINA TRICOT(similar here*), DRESS: BAUM UND PFERDGARTEN(old), SOCKS: gifted by HYSTERIA BY HAPPY SOCKS, SHOES: BIANCO(similar here*)
Wednesday I met up with sweet Mathilde*. It's funny how I always do a little more fun stuff, when styling myself, when I'm hanging out with her. I think that I kind of think "how would Mathilde style this outfit" and then do it that way. Just think having that effect on people, huh!
Apropos the styling, I love how easy it is taking that Gina Tricot* jumper(I haven't found it online, but here's a similar one*) and wearing it under a summer dress and poof! Summer dress turns winter appropriate! I also haven't found a similar dress to mine, but I spotted this cool polkadot wrap dress*, which would be cool over a yellow turtleneck.
We both had out wishes about shooting with that gorgeous rainbow wall near Dybbølsbro, also – isn't it pretty?
GET THE LOOK(affiliate links)