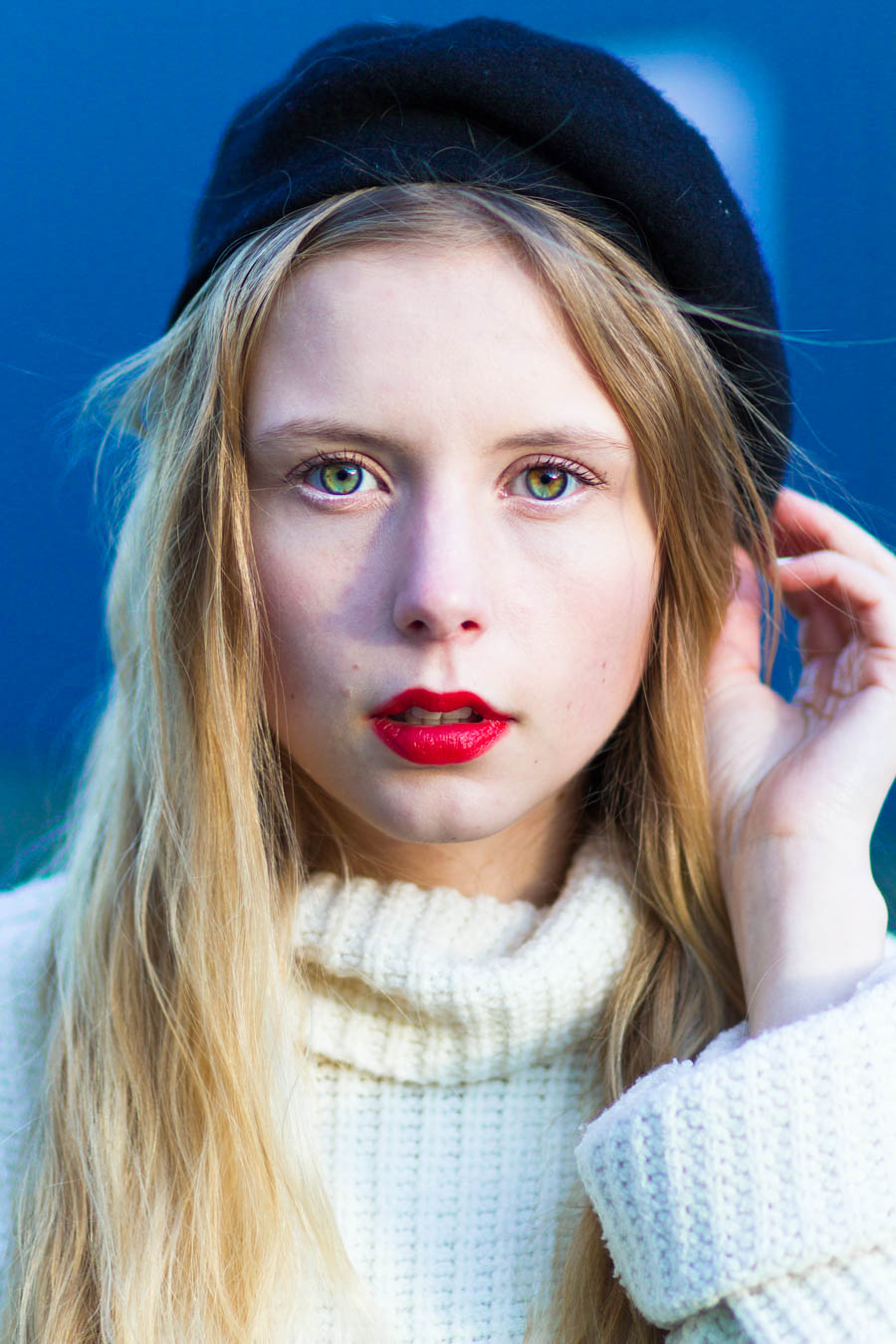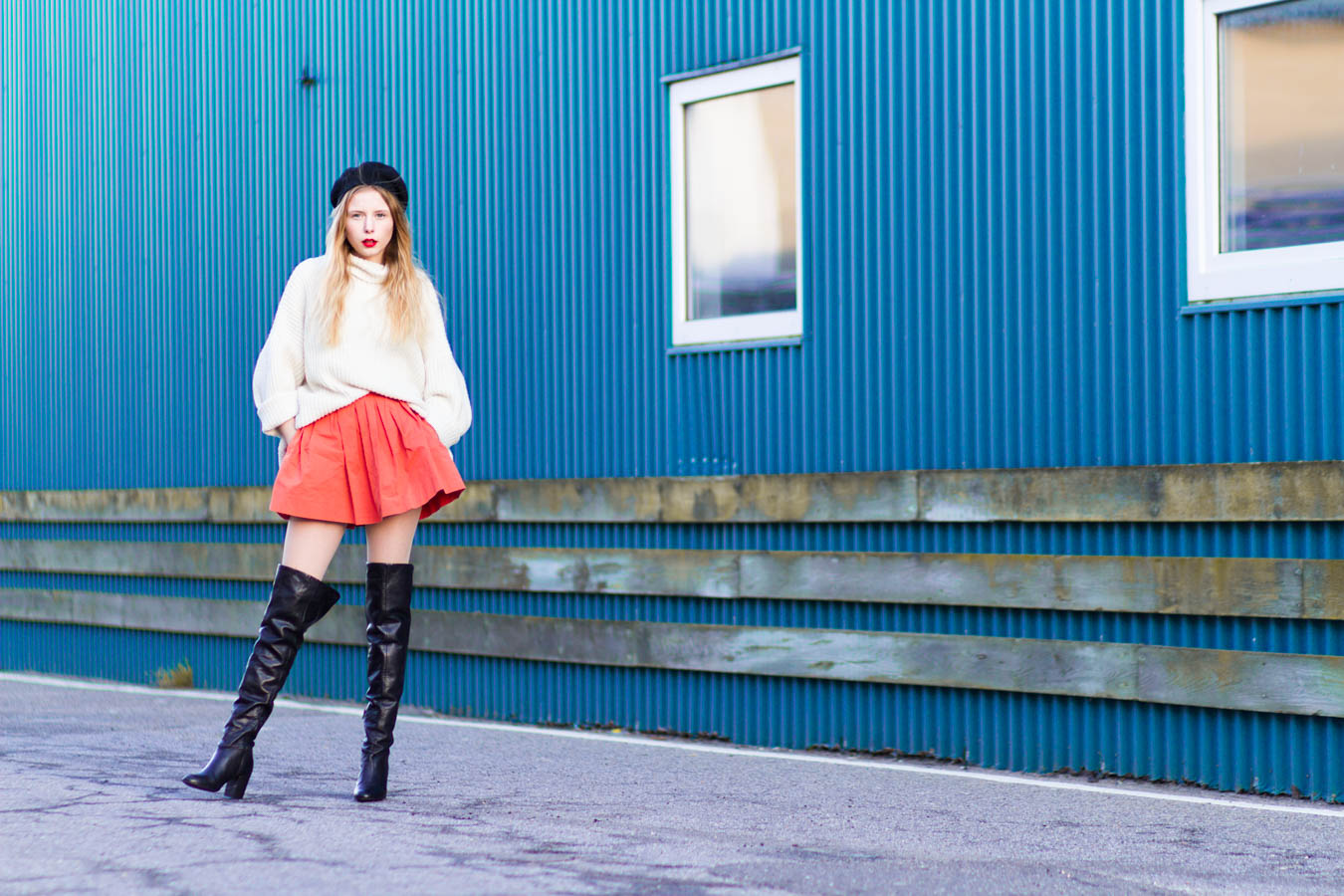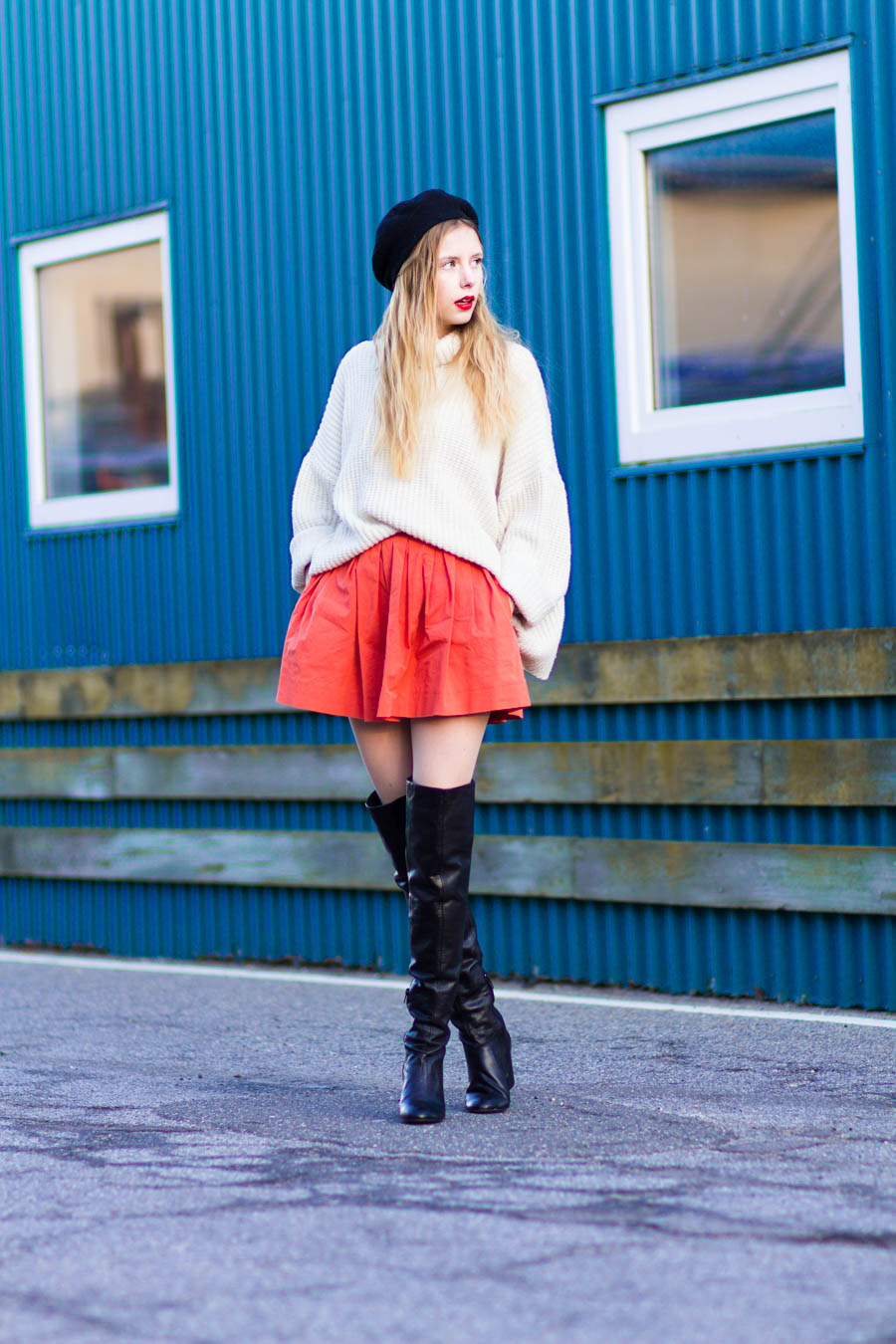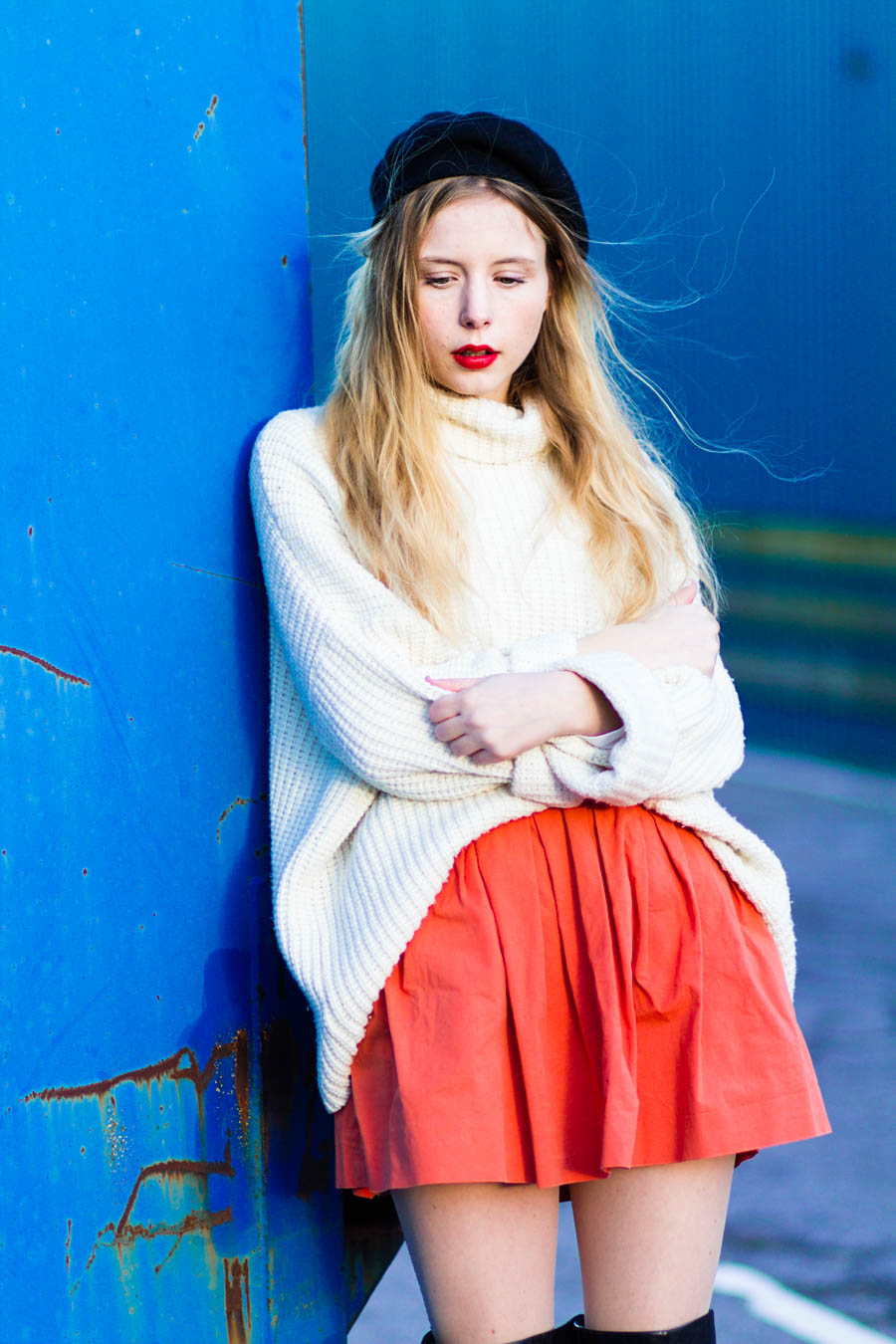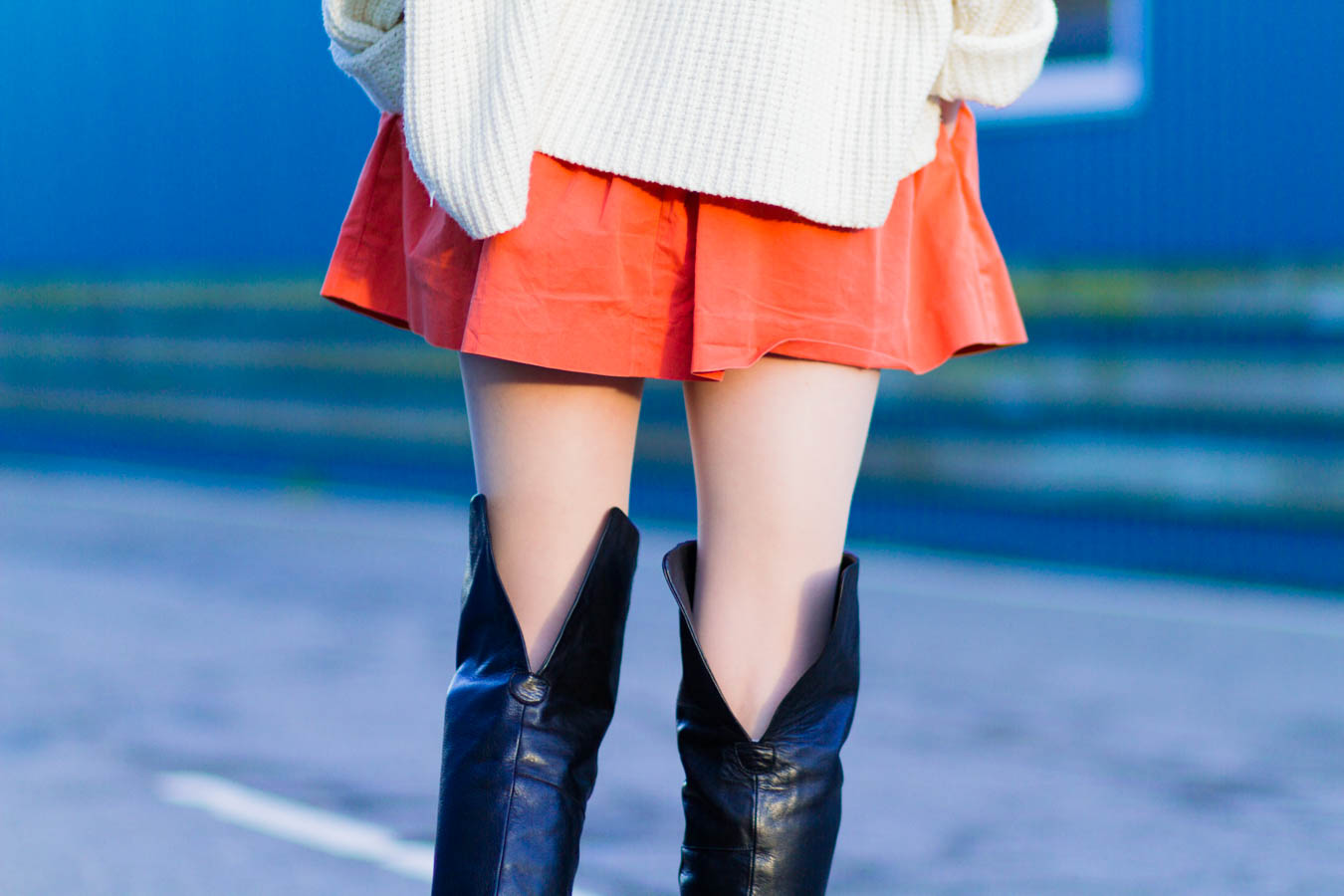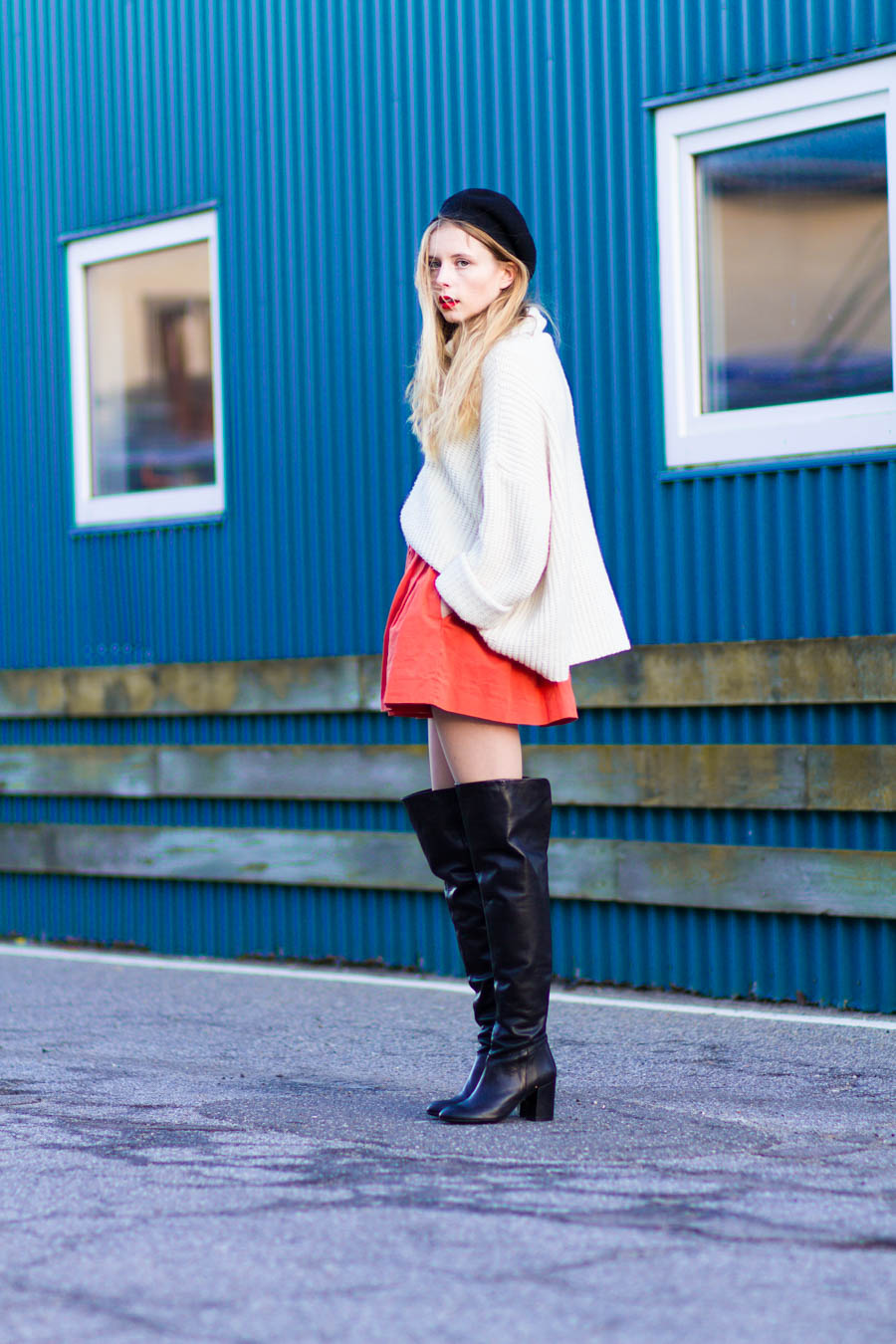 HAT & SWEATER: SECOND HAND, SKIRT: ZARA, BOOTS: C/O SARENZA
Oh my, the cold surely has set in! And in that occasion, I decided to use the icy cold Christmas Day as a test for my new, thigh high boots with long wool socks in them. Did I freeze my legs? Not the least(if you don't count the bottom of my thighs, that is)! What an amazing thing to be able to wear shirt skirt without turning your legs into ice!
Besides looking smashing and having cold thighs, I spent my Thursday doing cozy stuff like doing manicures and watching TV with my sister. I'm loving the holidays and the peace that's all over.
Enjoy the holidays! And hey, how do you like my look?
SHOP THE POST