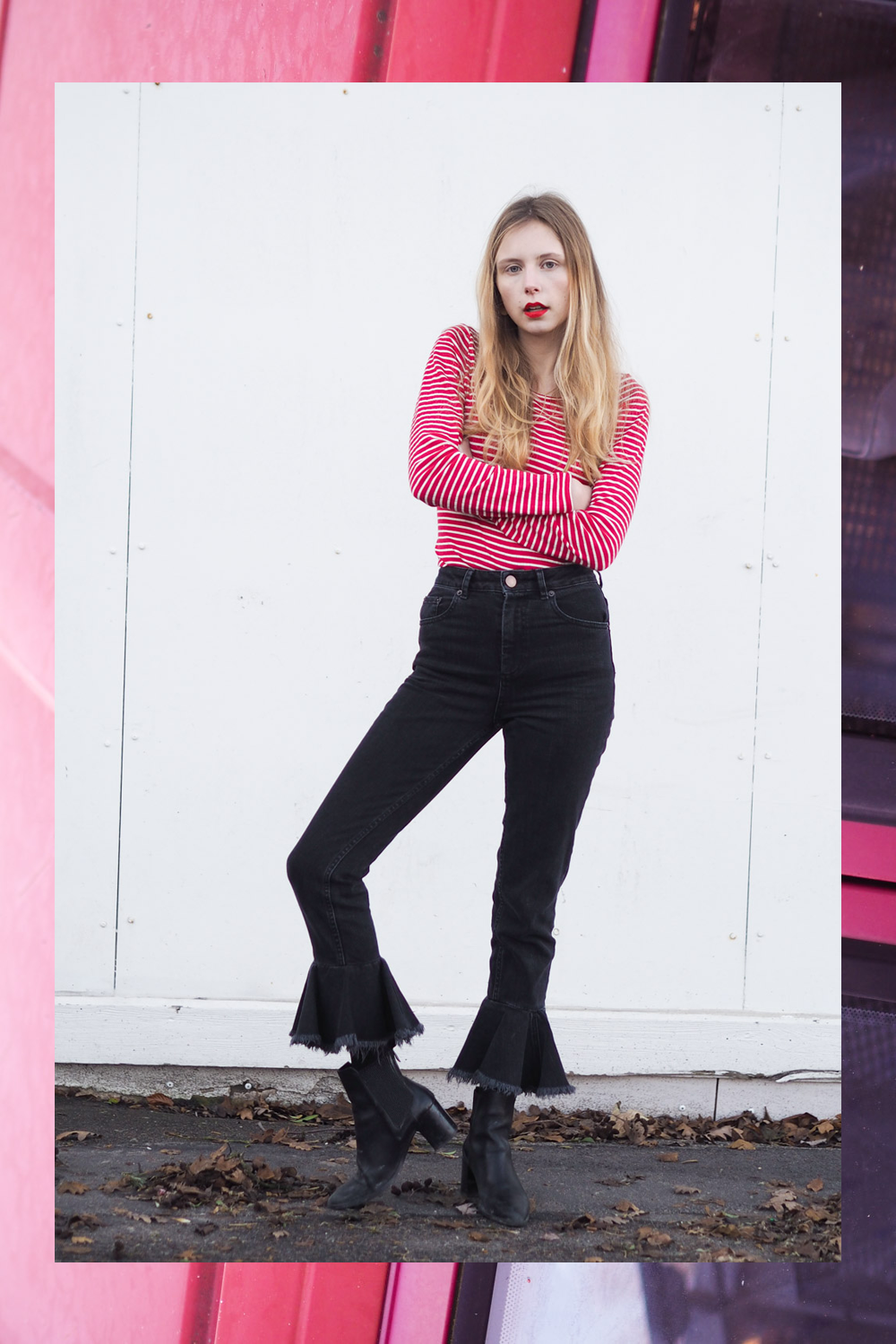 After some days of exam writing and some holidaying from everything I'm back online – yay! I got three presents this Christmas that I've worn almost every day since Christmas eve and I felt like they deserved a post.
Fistly I got the most amazing  Jane Kønig-earrings from the blog network Bloggers Delight at their Christmas party.
On Christmas Eve I got some presents from my parents that I'll use a whole lot. The first one was a classic Nørgaard på Strøget t-shirt that I wished for. I'm really into comfy simple t-shirts to go under dresses and with cool trousers so I'm building a collection up of them! I also got THE PERFECT JEANS omg I'm not kidding you. I got these black, slim jeans with a trumpet like flare at the bottom and I've worn them religiously for days now except for when I was showering or sleeping. I'm so on the jeans wagon now. The silly jeans wagon that is.
Find silly jeans here(cause mine are almost sold out):
[show_shopthepost_widget id="2291839″]
Which presents were your faves this year?