1: HERE, 2: HERE, 3: HERE, 4: HERE
FLORALS
[show_shopthepost_widget id="2650156″]
Flowerprint is back in trend again-again-again. that's one of the good things about this trend – it will never be un-trendy. It's such a classic and especially in the spring and summer months and I've already got a good handful of floral stuff in my wardrobe. It can be styles in any way – a floral top and a pair of mom jeans, a fully floral co-ord, a floral dress over a white tee or turtleneck. Easy peasy!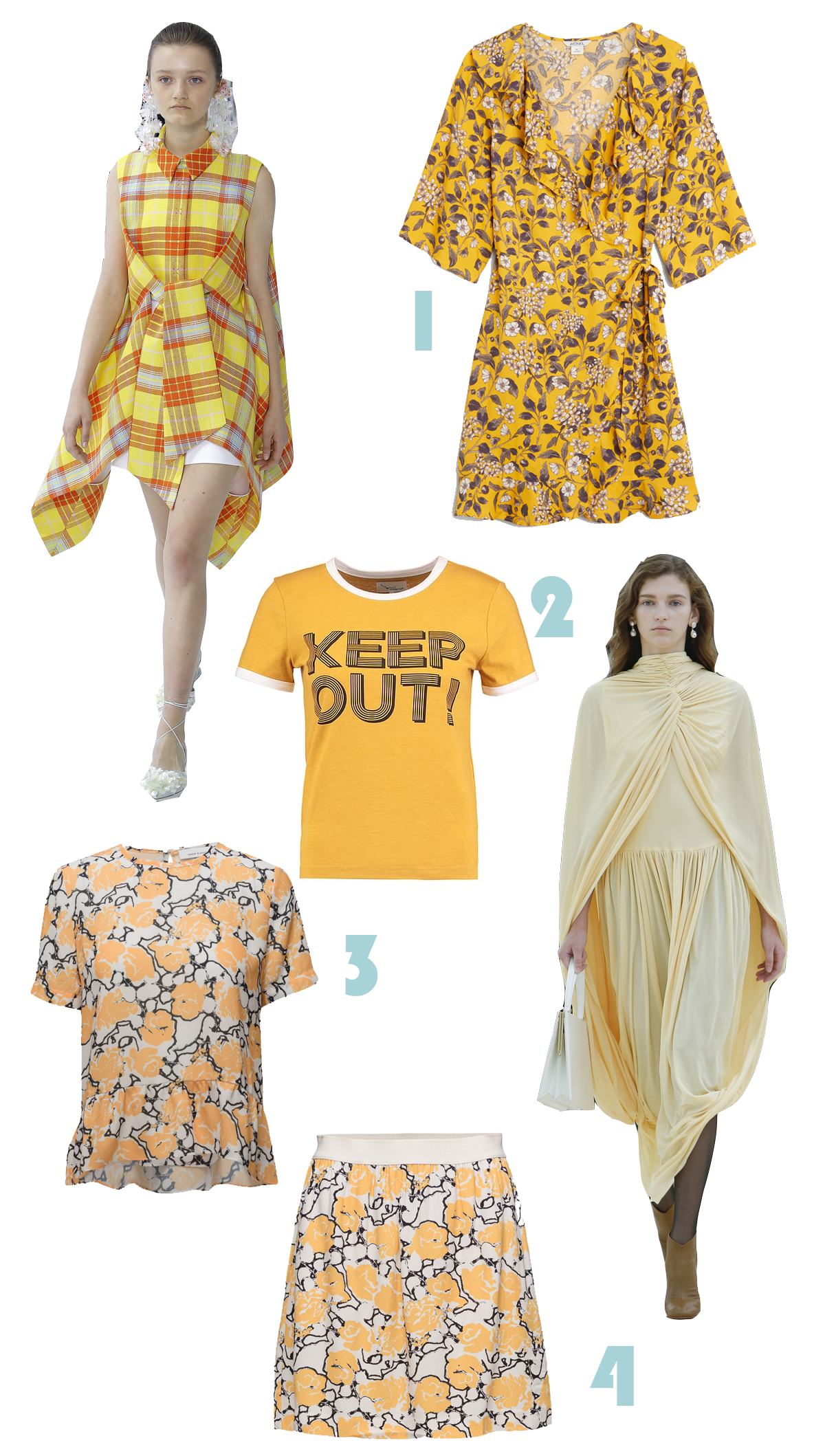 1: HERE, 2: HERE, 3: HERE, 4: HERE
YELLOW
[show_shopthepost_widget id="2650171″]
This one is one of my faves! Yellow is everywhere this season and actually, whilst making these collages I was in all yellow. A yellow jumper and a skirt in the same print as this dress. I'm loving this trend because it's so easy for me to wear – I don't have to go out and buy something new to be trendy!
Are you ready for spring, too?