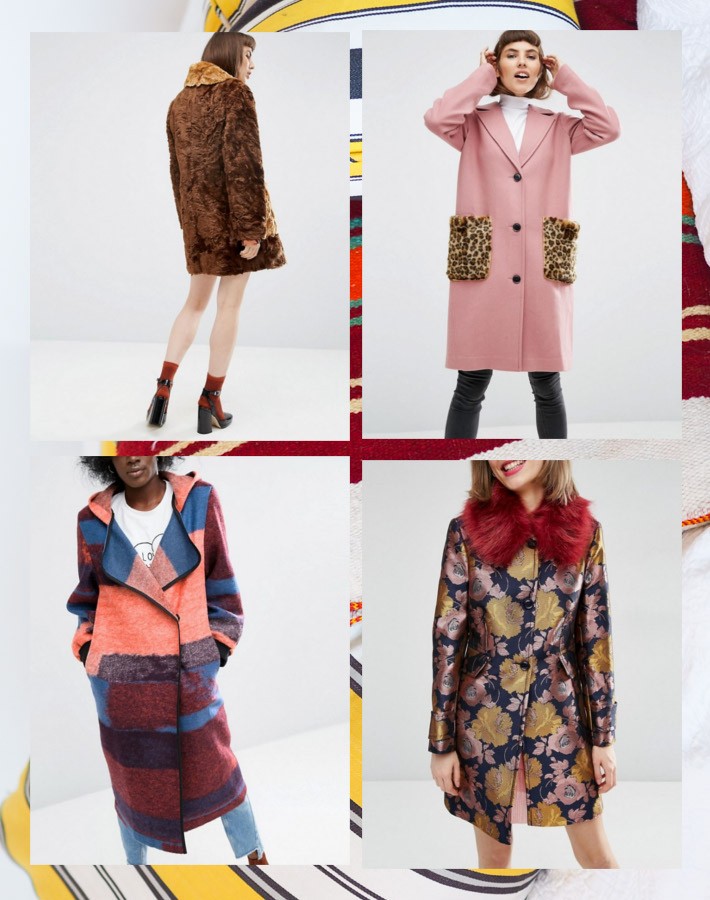 BROWN FAUX FUR HERE, PINK WITH LEO POCKETS HERE, STRIPED HERE, FLORAL HERE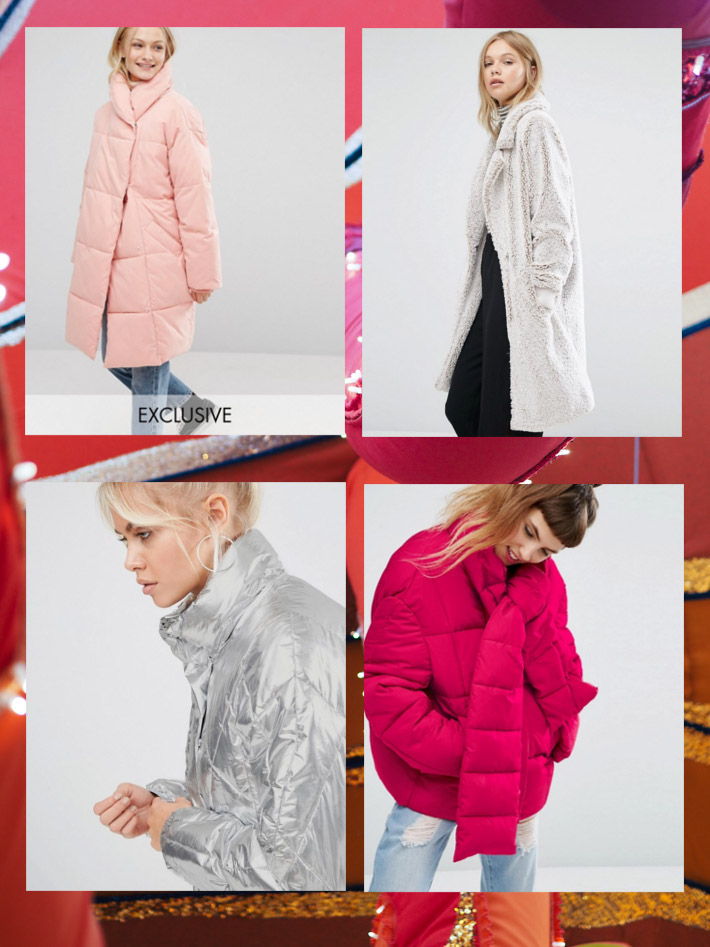 PINK LONG PUFFER, WHITE FAUX FUR, SILVER PUFFER, HOT PINK PUFFER
Even though I'm right now sitting at my desk and staring into a rack full of jackets and coats I'm still dreaming of other coats. Yesterday I went browsing trough Asos looking for nice things and I found the coats and jackets on these collages. I fell in love with the floral one with the fur collar and that big, round, pink puffer. So pretty! So I did this little post to help those of you struggling with outerwear inspo this winter. By the way – none of the coats are over 150€!
Which is your fave?
[show_shopthepost_widget id="2121807″]
Pssstt… As my sidebar says, the posts on my blog contain affiliate links. This means that if you buy something from a website after getting there through one of my links, I get a little commission – no matter if you buy what I linked to or not. It doesn't cost you anything but what you'd be paying for your product anyway, but it really helps me with my economy!