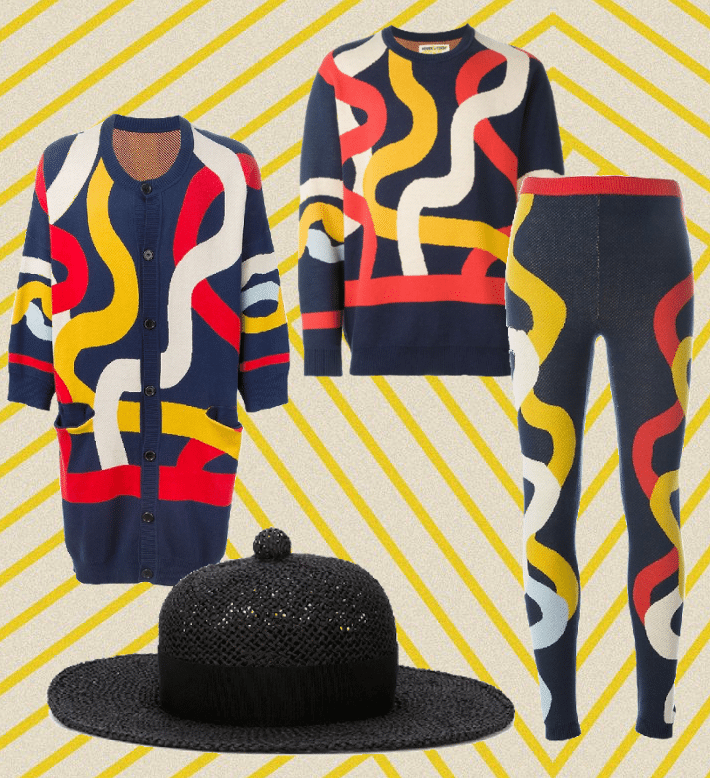 CARDI: HERE, JUMPER: HERE, LEGGINGS: HERE, HAT: HERE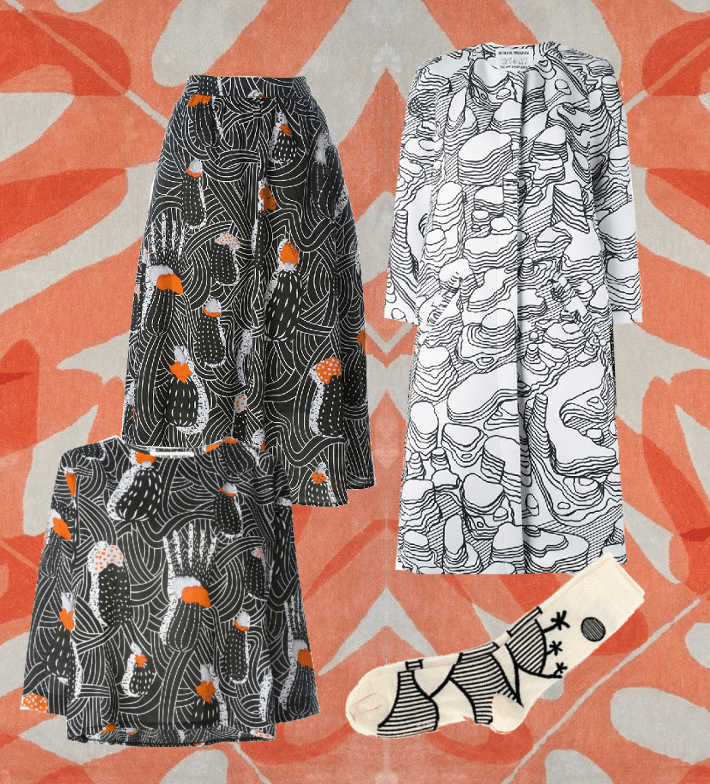 SKIRT: HERE, TOP: HERE, COAT: HERE, SOCKS: HERE
At the moment I really feel the economic side of being a student and that just makes me dream even more of being able to buy expensive stuff. Not necessarily because it's expensive, but usually the nicest things aren't the cheapest. At the moment.. No, actually ever since I got to know the brand, I've been loving Henrik Vibskov and this season is no exception.
Right now I'm completely crushing on his printed knit mens cardigan. Something I really love about Vbskov is that the clothes – no matter if it's designed for a specific gender or not, is quite unisex. The mens wear in particular, and that's usually what I really fall for and the knit cardigans which change their prints every season, are my faves. I'd be using them as a dress or as a jacket for spring and summer.
… And now that we officially entered the best month of the year, April, which brings the best event of the year, my birthday, I should probably put Vibskov on the wishlist, right?
What are you dreaming of clothes wise?