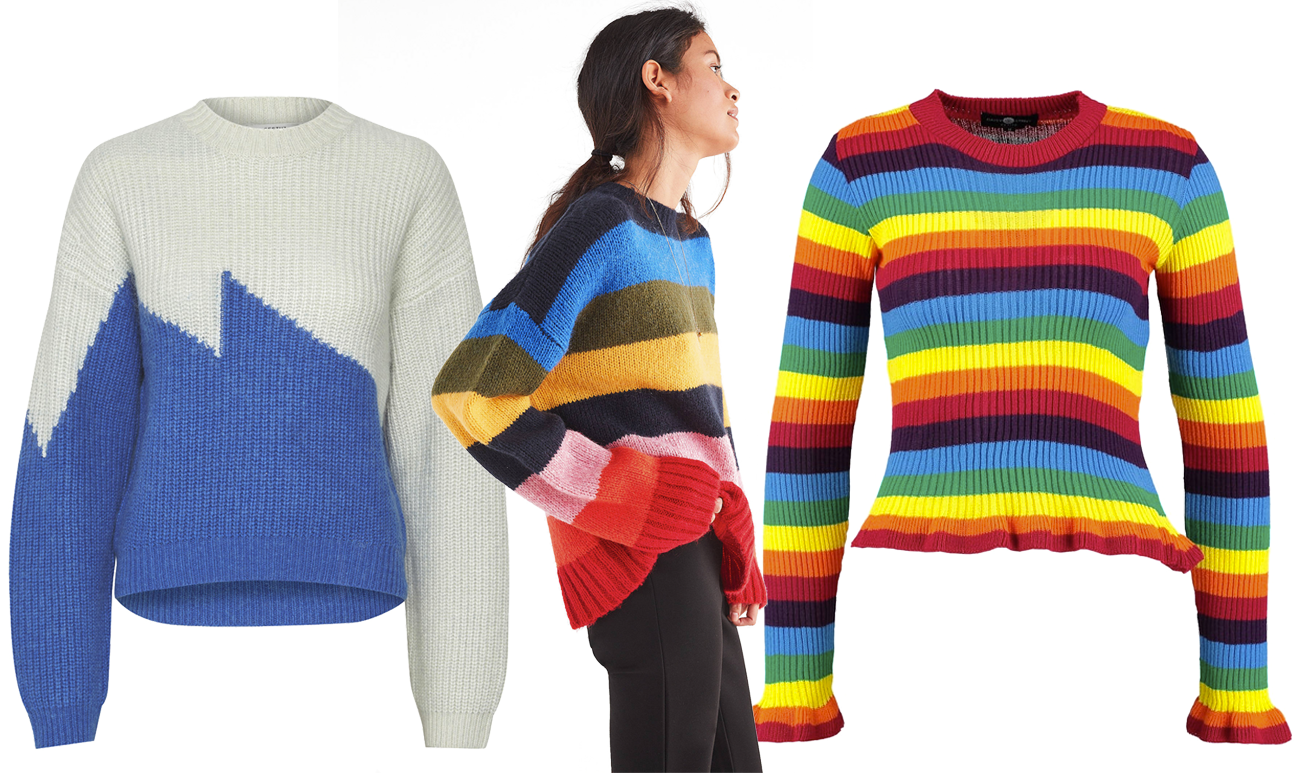 affiliate links in this post are marked with a *
BLUE KNIT*,  RAINBOW FRILL KNIT*
Right now I'm on a tiny fall vacay at my parents' place. And every time I'm here, I always talk to my mom about having her knit a new sweater for me. Luckily, I'm blessed with a mom who had 55 years of knitting experience and the time to get those needles going quite a bit. She knit this pastel dream for me previously this year and she's doing a light pink version of this baby* for my sister right now. Pretty, huh?
I recently fell in love with the stripe knit in the middle of the collage, but unfortunately it just sold out from Urban Outfitters*. Or well, I'm just using it as inspiration, so I shouldn't really mind. I really like the color scheme of it, but I'm not too sure about the shape. So I did the collage below to gather some more knitspiration for my next mom-knit.
I might go for a dress. An A-shaped one, maybe? Or one with a skirt like this*? And for sure some cool sleeves! I really like these badboys*, but the fluted ones* on this knit are kind of cool too.
What do you think? Which knit would you want right now, if you could choose anything?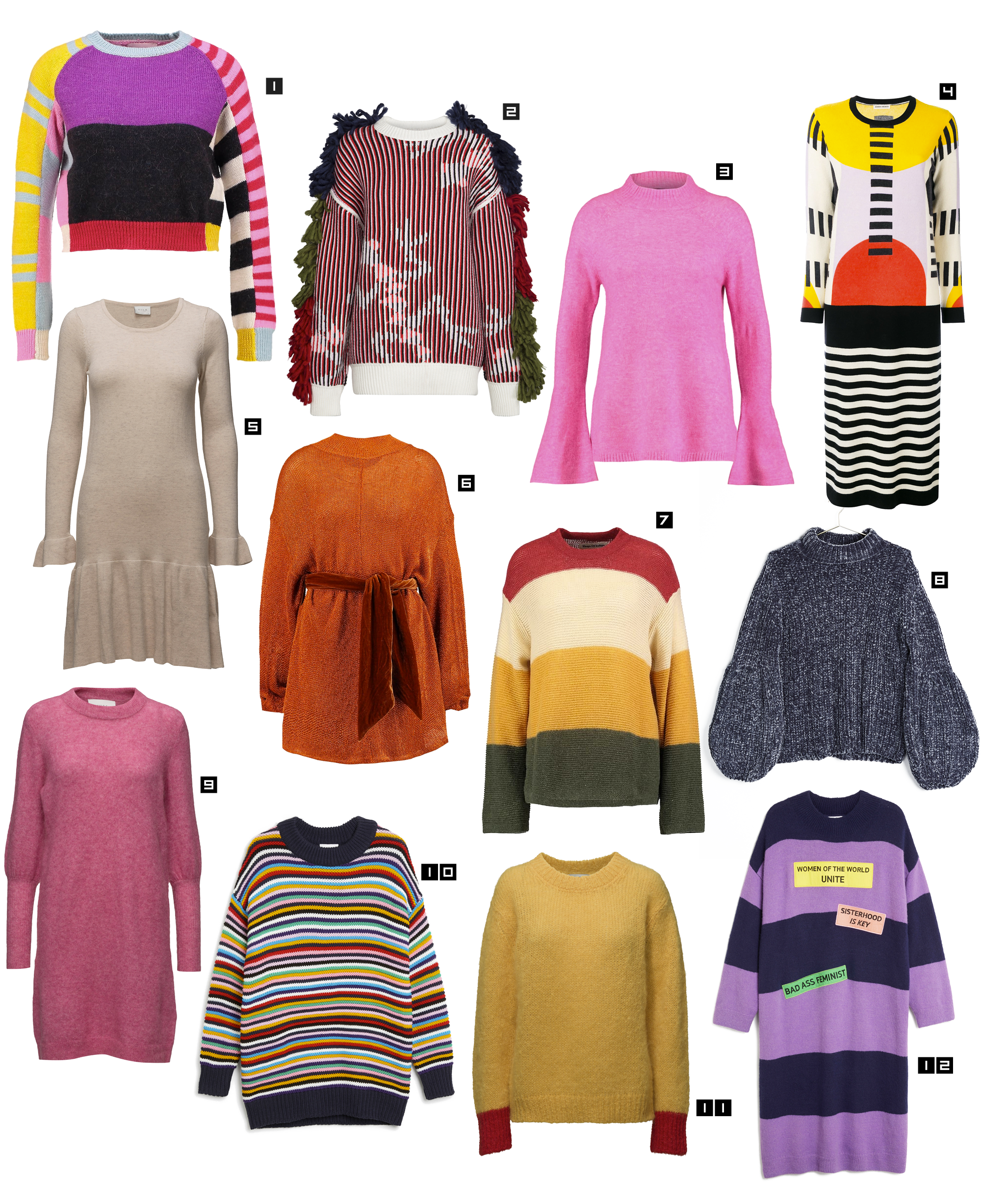 1: HERE*, 2: HERE, 3: HERE*, 4: HERE, 5: HERE*, 6: HERE*, 7: HERE*, 8: HERE*, 9: HERE*, 10: HERE*, 11: HERE*, 12: HERE*